What's one thing I recommend to friends who want to get into running, besides a pair of the best running shoes? A run vest. They are such a useful accessory for runners of any ability and with Black Friday in sight I have found some awesome early deals on run vests.
As a runner, I know how expensive buying all the gear can be, and the more you fall in love with the sport the more things you find yourself either needing or wanting to buy. Running vests are a great accessory for those looking to cover longer distances but can vary in price.
Whether you're set on buying a pricier model from a reputable name in the game like Camelbak or Salomon or want an affordable vest that does what it says on the can and no more — we've found solid options for all budgets in the early Black Friday sale.
As someone who tests run vests for a living, I have a pretty good idea of what constitutes a reliable one. Below you'll find a helpful selection of run vests that are on offer right now, go ahead and check them out while sales last.
Quick links: Running vest Black Friday deals
I test running vests for a living and these 6 are on sale right now...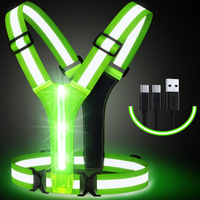 Simket Led Light Up Reflective Running Vest: was $19.99 now $11.50 @Amazon
Keeping up with running in the dark winter nights isn't fun but it's made a lot safer and easier with reflective gear, like this Simket Led Light Up Running vest. While this isn't a vest for carrying your water and gels, it will provide you with 360-degree ultra-high visibility. Keep yourself safe on your runs for less with this 42% savings.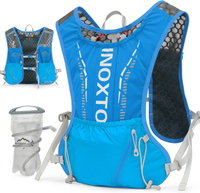 INOXTO Hydration Vest: was $35.99 now $27.99 @Amazon
The INOXTO Hydration Vest carries a 1.5 liter water bladder made for easy drinking. There aren't size options as the vest offers an adjustable hip belt and shoulder straps to ensure it fits comfortably on your torso. Save 22% on the blue model featured here or grab an orange, black, grey or green version and still save 19%.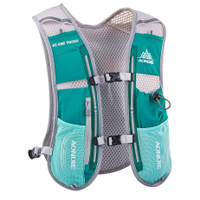 Aonijie Hydration Vest: was $39.99 now $29.99 @Amazon
This 5-liter carrying design has many of the same bells and whistles as more expensive vests, such as pockets for your keys, phone and soft bottle, mesh fabric for breathability, a lightweight design and space for a larger bladder (bladder pack not included). Get yours now while there is 25% off!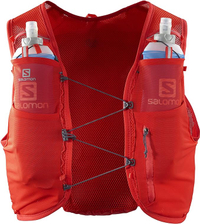 Salomon ADV HYDRA Vest 8: was $120.00 now $87.72 @Amazon
The Salomon ADV HYDRA Vest 8 is a compact design yet easily holds two 500ml soft flasks alongside easy access and generously sized pocket for energy gels. This Salomon number in the color fiery red is discounted at 27% for this early Black Friday sale.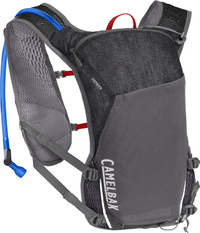 CamelBak Women's Zephyr Run Vest: was $175.00 now $119.99 @Amazon
Save $55 for a limited time on the CamelBak Women's Zephyr Run Vest. This vest will become any female ultra long distance runner's best friend, offering a 2L Reservoir (bladder) for hydration and engineered body mapping tech for all-day cooling comfort. The overflow pockets are also there to safely stow away your phone and keys.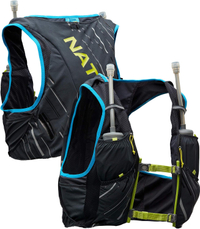 Nathan's Men's Pinnacle Race Vest: was $180 now $119.99 @Amazon
Here's another high-end run vest option for a fraction of its original price. That's right, you can buy this 4-liter hydration vest for 33% less in this early Black Friday sale, saving you $60! The lightweight vest is both water-resistant and moisture-wicking so that you can avoid discomfort from sweat as well as stay hydrated on your long runs.
What makes a good running vest?
In my experience, a good running vest should be comfortable, lightweight and adjustable to fit snugly. It should have generous storage for water reservoirs and essentials like energy gels, your phone or keys.
Breathable materials and proper weight distribution are essential for long-distance comfort. Reflective elements for safety and a design that minimizes chafing are key factors in making a quality running vest.
When it comes to what is the right price for a vest it really depends on the person. I recently ran a half-marathon wearing an Aonijie vest (listed above) and I found it to be an excellent, more affordable option that served me well during numerous hot and lengthy summer runs.
That being said, the extra zip pocket struggled to fit all my items, and the zipper quickly became faulty but with a bit of extra care when using it, the vest remained usable. In terms of appearance and practicality, it wasn't as compact as some of the more high-end vests, like the Salomon ADV HYDRA Vest 8, which offers more storage capacity. However, if you're not wearing a vest most days of the week and only using it for shorter-distance runs, you won't need to overthink these aspects

If you're looking for more ways to save on running kit, take a look at these Under Armour running shoe Black Friday deals or aid your recovery with these best massage guns early Black Friday deals.