LG Display is constantly trying to push the envelope in terms of what OLED displays can do — remember the world's first rollable TV? — and CES 2023 is no exception. I had a chance to stop by the company's both, which supplies OLED panels to not only LG Electronics but other brands, to get a sneak peek of what's next for the technology.
Some of the most exciting concepts on display include an 8-inch, 360-degree foldable OLED panel that could be used in future phones and a 17-inch foldable laptop that doesn't have a visible crease when fully open. Well, it's almost unnoticeable. There was even a 0.4-inch OLED panel that will likely find a home in VR or mixed reality headsets.
And, of course, LG Display is making big improvements to OLED TVs. Here's everything I saw and my quick impressions.
17-inch Foldable OLED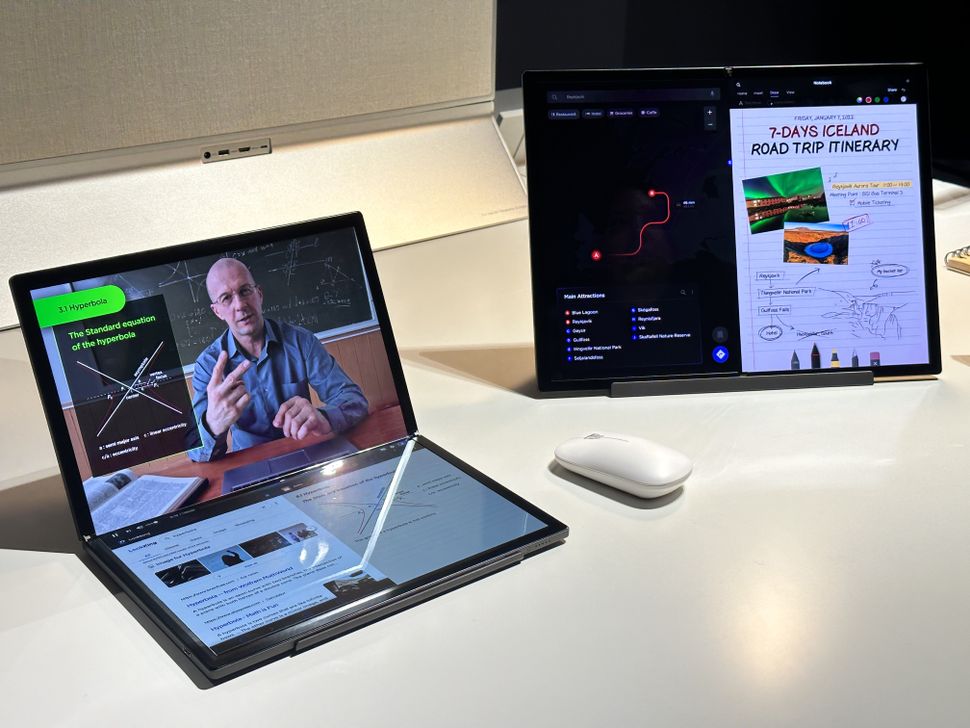 Look ma, no crease! That's the main highlight for LG Display's 17-inch foldable OLED. This panel offers 400 nits of brightness and a resolution of 2560 x 1,920 pixel. It supports finger and pen input and covers an impressive 99.5% of the DCI-P3 color gamut.
But the coolest thing about this panel is that LG Display says that the crease is not noticeable. Upon close inspection, it was actually quite difficult to make out the seam with the panel full open, which is pretty impressive.
When folded in half a foldable screen laptop this size would give you a 12.5-inch panel up top, which might be enough for productivity even though I'm not sure people are ready to type on a large touch display.
8-inch 360-degree Foldable OLED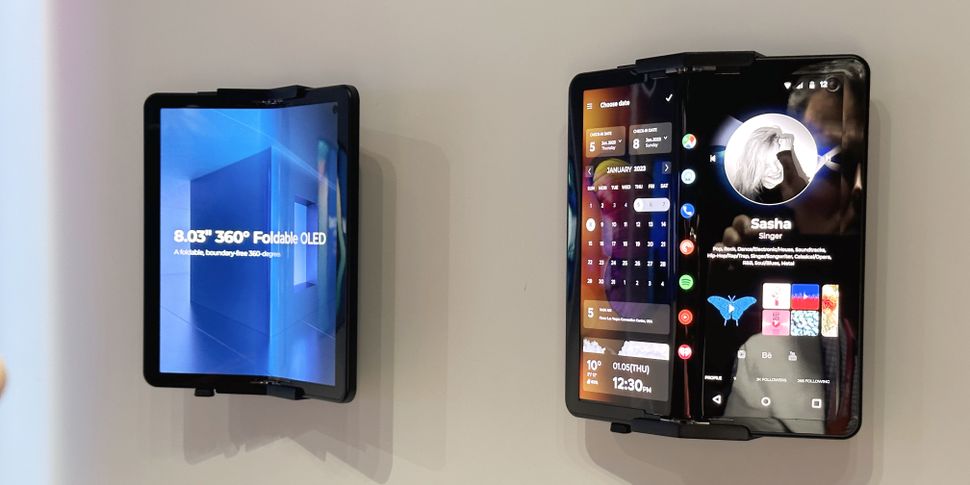 The bad news is that LG Display's 8-inch 360-degree Foldable OLED was not in good enough shape for us to play with it at CES 2023. The good news is that we got a sense of how this versatile panel might work through a quick demo.
The gist is that this 8-inch panel can fold both ways, giving users more flexibility in terms of how they use a mobile device. The module structure is durable enough to withstand being folded more than 200,000 times. And LG Display claims that the folding mechanism minimizes wrinkles along the folding areas.
LG showed what the interface might look like on a foldable phone with this type of panel, with your calendar and widgets on the left and the Spotify music player on the right. And the middle portion of the screen has a quick launcher bar for your favorite apps.
OLED Glow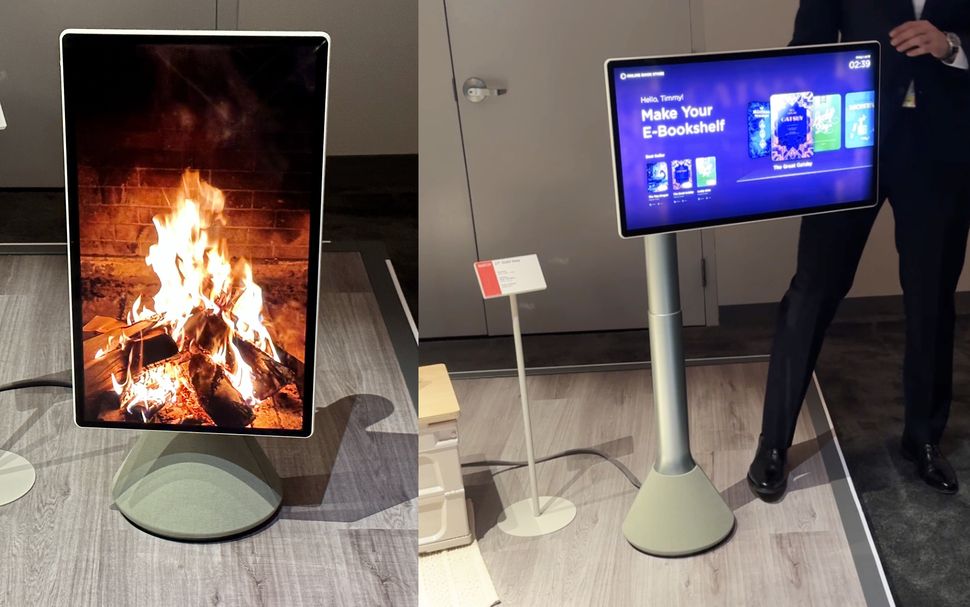 File this one under weird but intriguing. The OLED Glow is a 27-inch OLED concept that's both height and angle adjustable, and it features touch technology. During a quick demo the Glow was displaying a live fireplace view and then the panel got raised up and flipped out to the right (almost like a flag) to show a collection of e-books you could scroll through with a finger.
Third-gen OLED TVs with Meta Technology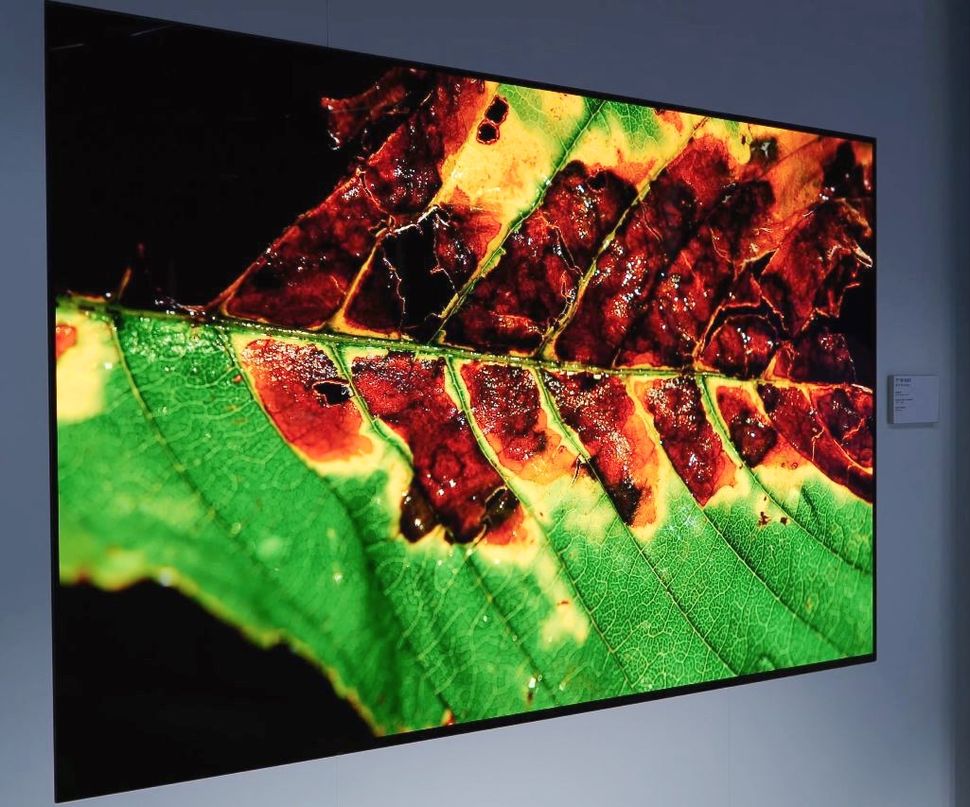 Let's not forget about regular OLED TVs. LG unveiled its third-generation OLED TV Panel at CES 2023, which promises up to 60 percent more brightness than the previous EX panels and 30 percent wider viewing angles.
LG Display's new Meta Technology leverages an array of micro lenses that maximizes light emission from the OLED panel and a Meta Booster brightness-enhancing algorithm. The result is a rated 2,100-nit brightness, which would be the highest in industry.
This Meta tech is coming to 55-, 65- and 77-inch 4K OLED panels and 77- and 88-inch 8K OLED TVs.
LG Display: OLED Outlook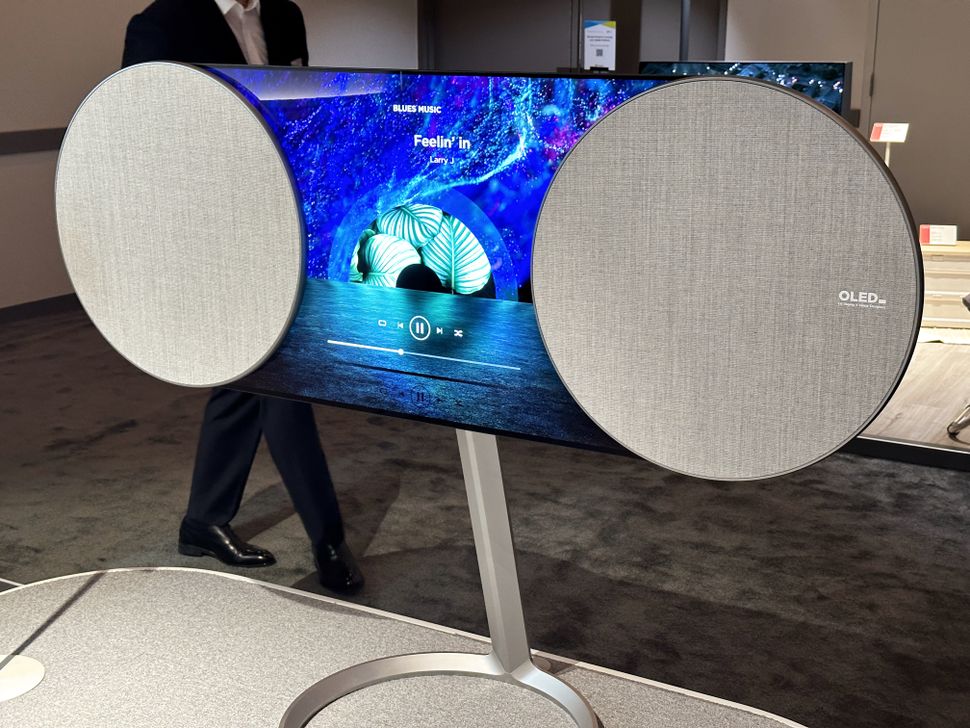 I saw plenty of other cool stuff from LG Display, including a 45-inch OLED gaming monitor with an 800R curve for truly immersive gameplay. This tech is already making its way into products from LG Electronics, Asus and Corsair.
I also got up close with a ultra-small 0.42-inch OLED that will be coming to VR and mixed reality headsets and saw a weird OLED concept with speakers that move behind and in front of a 42-inch TV.
Overall, it's an exciting glimpse into the displays of tomorrow. I'm especially looking forward to seeing whether smartphone makers adopt that 360-degree OLED.