What's your favorite way to watch scary movies? When it comes to watching Scream VI online, our answer is Paramount Plus.
A fantastic deal available right now (which I've used to watch Yellowjackets season 2) lets you stream Scream 6 for a whole month for free, and we promise Ghostface won't come hunting for you if you cancel before you get billed.
As for what happens in Scream VI, the story is relatively simple. Our four college-age survivors of Scream (2022) are trying to live their lives in New York City. Unfortunately, Sam (Melissa Barrera) can't escape the trauma of what's happened, as her familial ties to the trauma bind her to it thanks to the terribly gossipy people that know what happened. And while half-sister Tara (Jenna Ortega) is coping with everything in her own way, she and Sam are not on the same page.
Meanwhile, a new Ghostface Killer — or is it the cult of Ghostface? — is on the loose in NYC, making life more chaotic than the city's current mayor and its erratic public transit could. In terms of returning characters, both Kirby Reed (Hayden Panettiere) and Gale Weathers (Courteney Cox) are back as well.
Here's how to watch Scream VI online — and for free!
How to watch Scream VI online anywhere on Earth
Just because Paramount Plus isn't available everywhere doesn't mean you need to miss Scream VI if you've traveled to a place where you can't access it. Watching along with the rest of the internet can be pretty easy. With the right VPN (virtual private network), you can stream the show from wherever you go.
We've evaluated many options, and the best VPN is ExpressVPN. It meets the VPN needs of the vast majority of users, offering outstanding compatibility with most devices and impressive connection speeds. It's also affordable at $12.95 per month. (Signing up for longer periods of six months or a year reduces the cost even more.)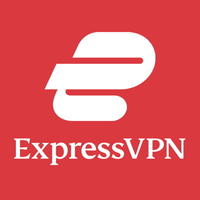 Our favorite VPN service, ExpressVPN, really shines thanks to its safety, speed and simplicity-to-use. It's also compatible with loads of devices - from iOS and Android to Roku, Apple TV and PlayStations.
How to watch Scream 6 for free in the US and Canada
According to a Paramount Plus press release, Scream VI will debut on the service's US and Canadian versions starting Tuesday (April 25th).
You can probably watch Scream 6 for free if you're not a current Paramount Plus subscriber, as new and returning customers can use the coupon code "PICARD" for a 30-day free trial. That code expires on April 30th.
Paramount Plus starts at $4.99 per month thereafter, with a $9.99 per month ad-free tier option.
If you want to own it outright, you can buy Scream VI digitally from Amazon and other online retailers. It costs $20.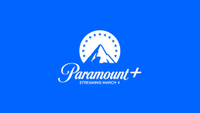 Paramount Plus combines what used to be CBS All Access with even more content from ViacomCBS partners. Includes Survivor and Big Brother episodes, as well as originals like Star Trek: Discovery, 1883, The Good Fight and the upcoming Halo series. You can try Paramount Plus with a 30-day free trial with coupon code 'PICARD'.
How to watch Scream VI in the UK and Australia
Elsewhere, around the world, you'll seemingly rely on digital purchase or rental. Paramount Plus' press release stated "The film's availability in additional international Paramount+ markets will be announced at a later date."