Do you hear that buzz? It's finally time to watch Yellowjackets season 2, as the Showtime drama returns with more mystery-laden thrills and cannibalistic chills.
Yellowjackets season 2 start time, channel
Yellowjackets season 2 is streaming now on on Showtime.com and the Showtime app, as well as Paramount Plus with Showtime.
The on-air cable debut is set for Sunday, March 26 at 9 p.m. ET/PT.
After premiering in November 2021, Yellowjackets slowly developed into a breakout hit for Showtime. The show is set in two points in time: 1996 and the present day. In 1996, a high school women's soccer team is flying to a national tournament when their private plane crashes deep in the Canadian wilderness.
They remained there for 19 months. In the present, the adult survivors continue to grapple with the secrets of what happened in the woods and what they had to do to stay alive.
The end of the first season revealed a shocking death in the past and the potential presence of an additional survivor previously unmentioned in the present day. Get a refresher with our guide on what to know before Yellowjackets season 2 premieres.
Here are all the details you need to watch Yellowjackets season 2.
How to watch Yellowjackets from anywhere
Just because Showtime isn't available everywhere doesn't mean you need to miss Yellowjackets if you're away from home. Watching along with the rest of the internet can be pretty easy. With the right VPN (virtual private network), you can stream the show from wherever you go.
Not sure which VPN is right for you? We've tested many different services and our pick for the best VPN overall is ExpressVPN. It offers superb speeds and excellent customer service.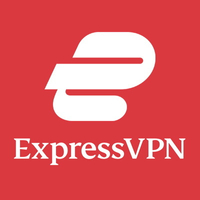 Our favorite VPN service, ExpressVPN, really shines thanks to its safety, speed and simplicity-to-use. It's also compatible with loads of devices - from iOS and Android to Roku, Apple TV and PlayStations. You'll even get an extra 3 months free if you sign up for a year, or there's a 30-day money-back guarantee if you just want to give it a try.

Using a VPN is incredibly simple.
1. Install the VPN of your choice. As we've said, ExpressVPN is our favorite.
2. Choose the location you wish to connect to in the VPN app. For instance if you're in the U.S. and want to view a U.K. service, you'd select U.K. from the list.
3. Sit back and enjoy the action. Head to your streaming service of choice and tune in.
How to watch Yellowjackets online in the US for free
Yellowjackets season 2 is streaming now on Showtime.com, the Showtime app or Paramount Plus with Showtime.
The streaming release date was Friday, March 24.
Episodes will also air on the Showtime linear channel on Sundays at 9 p.m. ET/PT, beginning March 26.
Showtime is a premium cable channel but if you've cut the cord, you can stream new Yellowjackets episodes early on Fridays for free. New subscribers can sign up for a Paramount Plus with Showtime free 30-day trial with code: PICARD.
You can also add on the linear channel through a live TV service, like Sling TV or Fubo.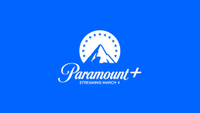 Paramount Plus with Showtime free trial: One month free with code 'PICARD'
To give people a way to really dive deep into the archives, Paramount Plus offers a one-month free trial. It's enough time to browse everything that Paramount Plus has to offer, from classics like Cheers and Twilight Zone to new titles such as Evil. With the Premium + Showtime bundle, you can also get Yellowjackets and more.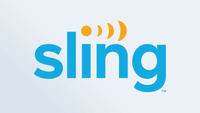 Sling TV is one of the cheaper live TV services on the market. New subscribers can get half off their first month. Choose the Orange or Blue package, then add on Showtime!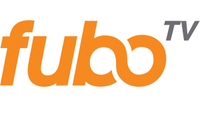 Fubo is a great alternative to a cable package. With the Pro Plan ($75 per month), you get over 160 channels, including all the local broadcast networks and top cable brands. Add on Showtime to catch Yellowjackets.
How to watch Yellowjackets season 2 in the UK
Good news for Brits! Paramount Plus is also available in the UK and Yellowjackets season 2 will start streaming March 24.
How to watch Yellowjackets season 2 in Canada
While Paramount Plus is also available in the Great White North, Canadians can watch Yellowjackets season 2 with a subscription to Crave. New episodes will drop Sunday nights, starting March 26.
Crave has a 7-day free trial. After that, you can sign up for the Crave Mobile plan for $9.99 CAD (one stream) or Crave Total for $19.99 (four streams).
Travelers can access their paid subscription services with the help of ExpressVPN.
How to watch Yellowjackets season 2 in Australia
Aussies can also watch Yellowjackets season 2 on Paramount Plus, starting March 24.
Yellowjackets season 2 trailers
The full-length trailer for Yellowjackets season 2 begins with Van telling the story of the wilderness: "It was beautiful, but it was also violent and misunderstood."
The darkness that the teens found there was brought back with the survivors. And it still haunts them in the present day:
The first teaser trailer for Yellowjackets season 2 seems to show adult Natalie being hypnotized into remembering the past. When asked what she sees, Nat ominously says, "Darkness. We brought it back with us." Chills!
The rest of the teaser trailer shows flashes of adult and teen Misty crying, full-on winter in the wilderness and rituals around a bonfire.
Want more details about Yellowjackets season 2? Check out our guide to the 7 things to know about Yellowjackets season 2 before you watch.
Yellowjackets season 2 cast
Most of the Yellowjackets cast will return for season 2. That includes the actors in the present-day timeline:
Melanie Lynskey as adult Shauna, a stay-at-home mom
Tawny Cypress as adult Taissa, a politician
Juliette Lewis as adult Natalie, a struggling addict
Christina Ricci as adult Misty, a nurse
Warren Kole as adult Jeff, Shauna's husband
Sarah Desjardins as Callie, Jeff and Shauna's daughter
Rukiya Bernard as Simone, Taissa's wife
Aiden Stoxx as Sammy, Taissa's son
Alex Wyndham as Kevyn, Natalie's former best friend and a police officer
Tonya Cornelisse as adult Allie, a former team member who wasn't on the plane
Jeff Holman as adult Randy, Jeff's best friend
Plus, the cast members in the 1996 timeline:
Sophie Nélisse as teen Shauna
Jasmin Savoy Brown as teen Taissa
Sophie Thatcher as teen Natalie
Sammi Hanratty as teen Misty
Steven Krueger as Ben Scott, the team's assistant coach
Kevin Alves as Travis, the head coach's elder son
Courtney Eaton as Lottie
Liv Hewson as Van
Nia Sondaya as Akilah (recast)
Alexa Barajas as Mari
Luciano Leroux as Javi, the head coach's younger son
While Jackie died in the finale, it's possible we'll see Ella Purnell as the team captain again. She has appeared in adult Shauna's visions/hallucinations in the present timeline.
Much less likely to appear in season 2 is Peter Gadiot as Adam, the artist who has an affair with Shauna. She killed him and dismembered his body. Then again, she could also hallucinate him, too.
Yellowjackets season 2 is also adding some new faces. Lauren Ambrose (Six Feet Under, Servant) will play adult Van, while Simone Kessell is adult Lottie.
Elijah Wood is joining the cast in a recurring role as Walter, a citizen detective. And Melanie Lynskey's husband, Jason Ritter, is making an appearance.
Yellowjackets season 2 theories
Talking about Yellowjacket theories is almost as good as watching the show itself! Reddit is a good place to fall into the rabbit role.
Here are some of the biggest and most outlandish theories we've seen going into season 2.
Pit girl is Allie: In the very first scene in the pilot, a girl runs through the snowy woods and falls to her death in a pit. A group of people, led by the Antler Queen, seem to chop her up into a meal. Some fans think that the scene may not be a flashback to 1996, but could be set in the present day — and that the girl is Allie, Shauna and Jeff's daughter.
Lottie's cult is active: The Antler Queen appears to be Lottie (or at least she was for a time in the past). As the pit girl scene shows, she has at least six members in her cult. But it looks like the cult moved to the outside world beyond the woods. In the present, Natalie's sponsor finds out that Lottie withdrew money from Travis' bank account after he died. Perhaps she's using the cash to fund her cult. Members of that cult seemingly kidnapped Natalie from her hotel room right before she was about to shoot herself.
Adult Taissa is in the cult: The finale also revealed that Taissa has a sacrificial altar in the basement of her house. Her wife, Simone, finds their missing dog's severed head and what appears to be a human heart (perhaps Adam's?). Simone's discovery is intercut with Taissa learning she won the state senate race. Is Tai still a member of the cult? Did she make the sacrifice believing it would help her win?
The symbol: There are a lot of theories about the mysterious symbol throughout the show. Some fans think it depicts a woman hanging upside down from a hook, like the pit girl. Others believe it has do with alchemy. And one Redditor believes it's a trigonometry problem that points to an escape.
The man with no eyes: This absolutely terrifying figure has appeared several times to Taissa as a child, as a teen and as an adult. He may just be a specter of death that is entirely in her mind. Some fans think he's the ghost of the hunter whose cabin the teens are living in. Others think it's a demon/monster that influences Lottie and the cult members to become cannibals.

Done with the first season of Yellowjackets? Then check out 7 shows to watch while you wait for Yellowjackets season 2.