Loki season 2 has officially wrapped up on Disney Plus! Hopefully, you've already caught up with most of it, but if you haven't even started, make sure to check out our guide to everything you need to know about Loki season 2 before binging the first five episodes. Episode 4 in particular has a pretty shocking ending with major implications going forward, so start watching now before you get spoiled!
Loki season 2 streaming details
Loki season 2 episodes 1-6 are available to stream now on Disney Plus.
• Episode 1 has a runtime of 48 minutes
• Episode 2 has a runtime of 52 minutes
• Episode 3 has a runtime of 56 minutes
• Episode 4 has a runtime of 51 minutes
• Episode 5 has a runtime of 47 minutes
• Episode 6 has a runtime of 59 minutes
For Marvel, this latest season of Loki couldn't come soon enough. Most of the recent Marvel TV shows and movies have been less than stellar, but the first season of Loki was beloved by critics and fans alike. Will season 2 produce yet another great season of television from Hiddleston & Co.? You'll have to log on to Disney Plus to watch and find out.
Unlike in season 1, we know who the big bad is going into season 2, at least in theory. In season 1, Loki had to contend with and work alongside the Time Variance Authority (TVA), uncovering a conspiracy and shadowy figure behind the organization by the end of the season. This season, we know that at least one of the season's villains should be Victor Timely — who should be a familiar face for those who have been keeping up with the MCU, even if it's not a familiar name.
Below, we'll get into when Loki season 2 is available to stream on Disney Plus, as well as how to watch it. We'll also cover everything we know about the season so far, from trailer, cast, rumored storylines and more.
When is Loki season 2's release date on Disney Plus?
Loki season 2 episodes 1-6 are all available to stream now on Disney Plus.

The ad-free Disney Plus price is $13.99 per month, and there's also Disney Plus Basic, an ad-supported tier at $7.99 per month.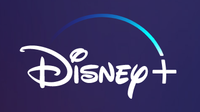 Disney Plus gives you access to the entire Disney vault of classics like Frozen, The Little Mermaid and Beauty and the Beast as well as newer hits like The Mandalorian, Ahsoka and more. In the US, you can get the most value with the $14.99 bundle that throws in Hulu and ESPN Plus.
How to watch Loki season 2 internationally
Disney Plus is available in Australia, Austria, Belgium, Canada, Denmark, Finland, France, Germany, Iceland, India, Indonesia, Ireland, Italy, Japan, Luxembourg, Mauritius, Monaco, Netherlands, New Zealand, Norway, Portugal, Spain, Sweden, Switzerland and the United Kingdom, so it's not going to be tough to get access to Loki season 2.
Loki season 2 episode schedule
Loki season 2 episode 1: Thursday, October 5 (streaming now)
Loki season 2 episode 2: Thursday, October 12 (streaming now)
Loki season 2 episode 3: Thursday, October 19 (streaming now)
Loki season 2 episode 4: Thursday, October 26 (streaming now)
Loki season 2 episode 5: Thursday, November 2 (streaming now)
Loki season 2 episode 6: Thursday, November 9 (streaming now)

Spoiler alert: Spoilers for Loki and the MCU at large may follow
Loki season 2 trailers
So far, we've gotten three trailers for Loki season 2, but the first trailer is easily the most in-depth in terms of what to expect. In it, we see the Loki variant from Loki season 1 (Tom Hiddleston) that is — inexplicably — "timeslipping" within the TVA. Being pulled back and forth through timelines has given Loki a glimpse into what a timeline dominated by Kang the Conqueror could look like, and it's not good.
And in this particular season, it looks like the main Kang variant Loki and Mobius (Owen Wilson) will have to contend with is Victor Timely (Jonathan Majors). If this isn't the first time you've ever seen Timely, that's because he, Loki and Mobius all appear in an end-credits scene in Ant-Man and the Wasp: Quantumania, a Marvel movie that also featured a Kang variant as its villain.
Aside from Kang, we do get one other new face in this trailer. Ouroboros, aka "O.B.", is a TVA agent played by Ke Huy Quan, who works in the repairs and advancement department. He appears to be an expert in the technology side of maintaining timelines and might be Loki's only hope to stop slipping through time.
We also see some familiar faces returning in the trailer, including Sylvie, a female variant of Loki who the other main variant of Loki falls in love with by the end of season 1. In this trailer, she seems to be stuck in the past working at a McDonald's.
We also see what appears to be a version of Hunter B-15 (Wunmi Mosaku) though it's unclear if she still works for the TVA in season 2. Remember, Sylvie broke the timeline at the end of Loki season 1, so we've branched off into a new reality in the multiverse for season 2. It also looks like we will be getting some version of Ravonna Renslayer (Gugu Mbatha-Raw) and Miss Minutes (voiced by Tara Strong) returning from season 1. But again, expect some changes in their characters.
Oh, and there's one more new face we are introduced to in this official trailer. Brad Wolfe (Rafael Casal) is billed as an actor starring in the fictional film Zaniac and appears to draw the wrath of at least one Loki in the trailer. It will be interesting to see how his character plays out over the course of the season, as we know very little else from this trailer.
Marvel's second trailer for Loki season 2 is briefer than the official trailer, and a lot more Loki-centric. While the official trailer took the opportunity to lay out the stakes of season 2 as a whole, this one focuses mostly on the fact that Loki is getting pulled throughout the timeline at a breakneck pace.
We do get a few additional details though. First, we see that Loki and Sylvie are teaming up at some point this season. This was heavily implied in the official trailer but no guarantee given Sylvie's killing of He Who Remains potentially caused a permanent rift in her and Loki's relationship. But for a split second, you do see them team up at the end of the first trailer.
In this trailer though, there's no ambiguity. While Loki and Sylvie may still have some things to work out in their ... complicated relationship, they're definitely teaming up for at least one battle. In fact, it looks like at one point we will get Loki, Sylvie, Mobius, Hunter B-15, O.B. and Casey (Eugene Cordero), who was a TVA receptionist in Loki season 1, all teaming up together.
Notably absent from that group? Ravonna Renslayer. That means we could see her team up with Kang-variant Victor Timely as the other main villain for Loki season 2.
Marvel and Disney Plus have given us a peak behind the curtain ahead of Loki season 2 in a featurette called Amazing Loki.
And in it, the cast and crew of Loki promise us a lot. Granted, not all of it is as consequential as confirmation that Tom Hiddleston will be wearing a suit, but there's a lot in here that should be important going into the first episode on October 5.
First, maybe don't expect this season of Loki to tie into the rest of the MCU a lot. Executive producer Kevin R. Wright views this season as introducing a new corner and cast of characters to the MCU, so don't expect an Ant-Man crossover in season 2.
Second, for season 2's storyline, we can expect big stakes and dealing with the "consequences of the first season." It also appears to be a hero's journey for Loki based on what Hiddleston says in this featurette, and may even tie him to the TVA crew for more MCU shows or movies down the line.
The trailers and featurettes are now coming fast with Loki's season 2 premiere now upon us. In Hands of Time, we again focus on Loki being pulled through time, and it seems that there may be a countdown clock on the time Loki has available to fix it. O.B. initially tells Loki that he has about an hour to do whatever he needs to do, but then quickly revises that estimate to "about five minutes." It looks like season 2 could be shaping up to be a tense race against the clock.
Finally, Loki Through The Years sheds additional light on Hiddleston's portrayal of the character. In particular, it describes him as volatile, something that was certainly apparent in Loki season 1 and is fitting in his role as the God of Mischief. That volatility may have serious consequences before season 2 is over.
Loki season 2 cast
The good news is that, with three trailers to go off of, we have a really good idea of who the major players in Loki season 2 are. And while it's a lot of familiar faces, there are a few new ones, most notably Ke Huy Quan's O.B.
Plus, given Loki is all about time travel, don't be surprised if the same actors are playing the same characters but with changed personas. We already know that Jonathan Majors will be Victor Timely rather than reprising as He Who Remains, so even though both are Kang variants, expect some differences.
Tom Hiddleston as Loki, a variant of the Loki that died in Avengers Infinity War
Sophia Di Martino as Sylvie, a variant of Loki that breaks the timeline at the end of Loki season 1
Owen Wilson as Mobius M. Mobius, a TVA agent and Loki's friend from season 1
Jonathan Majors as Victor Timely, a Kang variant from the early 1900s with futuristic tech
Ke Huy Quan as Ouroboros a.k.a. O.B., a TVA agent who works in repairs and advancement
Gugu Mbatha-Raw as Ravonna Renslayer, a TVA judge from season 1 whose season 2 role is still unknown
Wunmi Mosaku as Hunter B-15, a high-ranking TVA hunter returning from season 1
Eugene Cordero as Casey, a TVA employee returning from season 1
Rafael Casal as Brad Wolfe, the fictional star of the fictional movie Zaniac in Loki season 2
Tara Strong as the voice of Miss Minutes, the cartoonish clock mascot of the TVA who appears to go on a rampage at least once in season 2
Loki season 2 plot speculation
For those who missed Loki season 1 or just need a refresher, here's a quick breakdown.
Hiddleston's Loki dies in Avengers: Infinity War. However, in the course of Avengers Endgame, a variant of Loki is let loose and in Loki season 1 we see him escape briefly before being captured by the TVA. Once captured, he teams up with Mobius to uncover which Loki variant is wreaking havoc across the timeline. This turns out to be a variant named Sylvie, who Loki eventually falls for. In the end, Loki, Mobius and Sylvie uncover a conspiracy — the TVA is set up by He Who Remains to keep the timeline in check and prevent the rise of Kang the Conqueror.
Sylvie ultimately kills He Who Remains, breaking the timeline and unleashing Kang upon the world. Loki then returns to the TVA where he finds everything has possibly reset, but in reality has gone horribly wrong.
So season 2 starts off with Loki in this new TVA with no knowledge of the new timeline that has been established. In this new timeline, Mobius is unaware of his past with Loki and it's unclear just how much else has changed. All we know is that there is a new threat — a Kang variant named Victor Timely who exists around the turn of the 19th century.
It now looks like Loki, Sylvie, Mobius, Hunter B-15, O.B. and Casey will eventually team up to stop Timely from controlling the timeline. In the course of this objective, they may also come up against foes in the form of actor Brad Wolfe and TVA judge Ravonna Renslayer.
But secondarily, they need to fix what's wrong with Hiddleston's Loki variant. This is most apparent in his timeslipping, which causes him to flit back and forth uncontrollably throughout the new timeline. But it also appears he will need to firm up his relationships with his allies to form a new family in his journey from villain to hero. This is similar to how the original Loki eventually finds a family in Thor and the Asgardians, turning good just long enough to sacrifice himself to help save the universe.
Finally, we do have one additional secondary plot for Loki season 2. Show-writer Eric Martin previously tweeted "I really wish we'd had more time with Mobius and Renslayer. I wanted to explore her more deeply and really see their relationship. But covid got in the way and we just didn't have time." This tweet has since been deleted, but it looks like Loki's relationships may not be the only one to get further exploration in season 2.
A recently revealed deleted scene from season 1 may shed further light on how complicated Loki's relationships are. In it, Loki gives up Sylvie to show his loyalty to the TVA. It's unclear if this was cut completely as a story choice or simply edited out. If it's the latter, maybe Loki will be hesitant to fully abandon the TVA to defeat Victor Timely, even though he temporarily upended it in season 1.