It's time! The Grand Finals are here when you watch Eurovision 2023 online. And a mystery guest may make things more exciting — and since Eurovision is in Liverpool, Sir Paul McCartney is the name on everyone's lips. But how will the Big Five and Ukraine make their mark as they join the field?
Eurovision 2023 dates, times
The 2023 Eurovision Song Contest's Grand Final airs today (Saturday, May 13). The broadcasts begin at 8 p.m. BST / 3 p.m. ET / 12 p.m. PT and 6 a.m. AEDT the following day. The Semi-Finals aired on May 9th and 11th, and are available on-demand. Full details below.
— Watch in the U.S. on Peacock
— Watch from anywhere with ExpressVPN.
Favorite songs from the early days include "Who The Hell Is Edgar?" from Austria's Teya & Salena, which is about Edgar Allen Poe and low royalties from Spotify. There's also neon-soakeed Finnish rapper Käärijä, whose "Cha Cha Cha" wowed.
A total of 37 countries began the contest, and that's been whittled down to 26 in the two semi-finals. If this sounds like a smaller pool than in previous years, that's because Bulgaria, Montenegro and North Macedonia bowed out, citing increased financial costs.
Eurovision 2023 is happening in Liverpool in the United Kingdom, which is hosting on behalf of last year's winners, Ukraine. The tradition of the previous year's winners hosting could not happen this year, as Ukraine continues to be at war with Russia.
The UK pledged last year that it would pay tribute to Ukraine, whose Kalush Orchestra won with the song "Stefania" last year.
Controversy outside of the voting has popped up, as the European Broadcasting Union decided that Ukraine president Volodymyr Zelenskyy will not be allowed to broadcast a message to the audience. The EBU's decision is couched in the want to keep the event as non-political as possible.
Here's everything you need to watch Eurovision 2023 online.
How to watch Eurovision 2023 online, from anywhere on Earth
Just because Eurovision isn't streaming on any channels in your country doesn't mean you need to miss out! Watching along with the rest of the internet can be easy these days. With the right VPN (virtual private network), you can stream the show from wherever you go.
Not sure which VPN is the right one for you? We've tested many different services and our pick for the best VPN overall is ExpressVPN, which offers superb speeds and excellent customer service.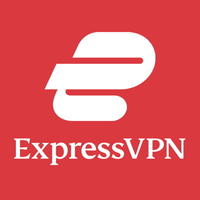 Speed, security and simplicity make ExpressVPN our favorite VPN right now. We were impressed by its ability to access more than 3,000 services across 94 countries and there's a 30-day money-back guarantee if you're not 100% happy with it.
How to watch Eurovision 2023 in the UK for free

Brits can watch Eurovision 2023 on BBC and BBC iPlayer. It's totally free to view; you'll need to register, but there's no cost.
The Grand Final airs at 8pm BST on Saturday (May 13), on BBC One & BBC iPlayer. BBC Radio 2 and BBC Sounds will also broadcast Eurovision 2023.
How to watch Eurovision 2023 in the U.S.

Fantastic news (again), for Americans who want to watch Eurovision 2023! After Peacock (one of the best streaming services) added Eurovision at the last second in 2021, the event is coming back for third round. Peacock is available on most of the best streaming devices, including Fire TV, Roku, Chromecast with Google TV and Apple TV.
The Eurovision 2023 live stream for the Grand Finale is at 3 p.m. ET / 12 p.m. PT today (Saturday, May 13).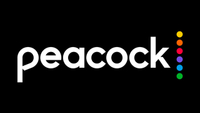 Peacock boasts a huge library of movies and TV shows drawn from various NBCUniversal brands, like The Office, Harry Potter, The Voice and This Is Us. Get thousands of hours with Peacock Free or upgrade to Premium for even more content.
How to watch Eurovision 2023 in Australia

In Australia, Eurovision 2023 is on SBS and SBS On Demand, and it will be broadcast both at the live time of airing (which is extremely early) and during primetime (at a more normal hour).
The Eurovision 2023 live stream for the finale is Sunday (May 14).
SBS On Demand gets the finale at 4 p.m. AEDT.
Prime-time rebroadcasts on SBS and SBS On Demand air on Monday (May 15).
Can you watch Eurovision 2023 in Canada?

In previous years, OMNI Television enabled you to watch Eurovision live streams in Canada, but that's not confirmed to be the case this year.
As we mentioned above, Eurovision is the perfect time to check out a VPN service such as ExpressVPN, to help you avoid geofencing restrictions.
Eurovision 2023 Grand Finale countries
Here's the full list of countries, bands and songs who are competing in the Eurovision 2023 Grand Finale:
Albania: Albina & Familja Kelmendi "Duje"
Armenia: Brunette "Future Lover"
Australia: Voyager "Promise"
Austria: Teya & Salena "Who The Hell Is Edgar?"
Belgium: Gustaph "Because Of You"
Croatia: Let 3 "Mama ŠČ!"
Cyprus: Andrew Lambrou "Break A Broken Heart"
Czech Republic: Vesna "My Sister's Crown"
Estonia: Alika "Bridges"
Finland: Käärijä "Cha Cha Cha"
France: La Zarra "Évidemment"
Germany: Lord of the Lost "Blood & Glitter"
Israel: Noa Kirel "Unicorn"
Italy: Marco Mengoni "Due Vite"
Lithuania: Monika Linkytė "Stay"
Moldova: Pasha Parfeni "Soarele şi Luna"
Norway: Alessandra "Queen of Kings"
Poland: Blanka "Solo"
Portugal: Mimicat "Ai Coração"
Serbia: Luke Black "Samo Mi Se Spava"
Slovenia: Joker Out "Carpe Diem"
Spain: Blanca Paloma "Eaea"
Sweden: Loreen "Tattoo"
Switzerland: Remo Forrer "Watergun"
Ukraine: TVORCHI "Heart Of Steel"
United Kingdom: Mae Muller "I Wrote a Song"
Eliminated Eurovision 2023 Countries
Semi-Final 1 saw Azerbaijan, Ireland, Latvia, Malta and The Netherlands knocked out, while Semi-Final 2 bid adieu to Romania, Denmark, Georgia, Iceland, San Marino and Greece.
How to listen to Eurovision 2023 songs early
Eurovision's YouTube Channel has already published a full playlist of the Eurovision 2023 songs, and we've embedded it below!
How to vote in Eurovision 2023
How do you vote in Eurovision?
At the end of each day of performances, go to the official Eurovision site or open the official apps for iOS and Android. Just know you can't vote for your own country!
Can Americans vote in Eurovision?
For the first time, the answer is yes! Once the polls have opened at the end of each day of performances, American can contribute to Eurovision voting on the official site or the official apps for iOS and Android.
Those voting from non-participating countries will pay 0.99 Euros per vote.