The want for more shows like Game of Thrones is understandable — and while there are many imitators, only a select couple of fistfuls are worth recommending.
Game of Thrones was a milestone in television--a sprawling, high-polish series that elevated the fantasy genre to prestige TV (winning 59 Emmys over eight seasons). Even viewers who didn't normally obsess over zombies and dragons were pulled in by the all-too-human aspects of the show--the pride, jealousy, betrayal, love, lust, ambition, nihilism and other emotions conveyed by a masterful cast.
Despite a lot of disappointment with later seasons, GoT still left a big hole in millions of viewing lives when it concluded in 2019. HBO has tried to fill the gap with House of the Dragon (one of the best Max shows), a prequel focused on the decline of House Targaryen. But the show has had just one season so far, which diehard Thrones fans quickly burned through.
But you can soothe your Westeros withdrawal with an array of excellent shows that capture the adventure, pageantry, magic, and intrigue of Game of Thrones. And they're available on Netflix, Max or Starz.
His Dark Materials
Philip Pullman's novel trilogy comes to life in this three-season series. It centers on Lyra Silvertongue (Dafne Keen), a tween growing up at a college quite like the Oxford University of our world. But Lyra's world is rather different: full of magicians and animal companion "daemons" that are physical manifestations of humans' inner selves.
Like many child heroes in fantasy tales, Lyra's story is built on the revelation that she is a very different person than she had believed, with an identity (including her family) wrapped up in forces and events far greater than she could have imagined. Lyra's quest for the truth takes her across her own world and into several others, including a dystopian twist on our own. His Dark Materials stands out for Pullman's and the showrunner's ability to combine the familiar, in a world so like ours, with the fantastical to produce both a thrilling story and a commentary on the roles of science, religion, and family in our own society.
Watch on Max
The Last Kingdom
Based on Bernard Cornwell's The Saxon Stories books, this BBC Two/Netflix historical fiction series traces the battles between Saxons and Danes for control of ninth century Britain. The lead character Uhtred (Alexander Dreymon) has a foot in both worlds. The son of a Saxon nobleman of the same name, he is captured as a boy by invading Danes and raised in the household of their lord, Ragnar.
As a young man, Uhtred returns to his homeland to claim his birthright to the kingdom of Bebbanburg. When that fails, he aligns with Wessex, the last independent Saxon Kingdom. Given his dual identity, Uhtred is both familiar and foreign to both sides in the decades-long struggle. He sees himself as having the potential to bring the two sides together, despite how very far apart they are. The Last Kingdom is compelling not only for its adventure and drama but as a fascinating view into a critical but largely overlooked historical era.
Watch on Netflix
The Magicians
While set in modern times, this five-season SyFy show, based on Lev Grossman's book series, will satisfy a GoT fan's hankering for fantasy. The story begins as young Quentin Coldwater (Jason Ralph) enrolls at Brakebills University to learn the art of magic. In Harry Potteresque fashion, he makes quick friends with fellow students who realize that the world is in great danger, and they will be called on to exercise their still-forming skills to save it.
Season 2 takes the heroes beyond this world to the magical kingdom of Fillory--although the magic part is in danger. The rest of the series is largely dedicated to saving magic--often at great cost to the magicians themselves. Like Game of Thrones, The Magicians isn't shy about offing key characters or otherwise turning the narrative on end to challenge its viewers.
Watch on Netflix
Outlander
Time is fluid in this seven-season show based on Diana Gabaldon's novel series by the same name. It starts when World War II nurse Claire Randall (Caitríona Balfe) is suddenly transported from 1945 back to 1743 Scotland and the Jacobite rising against the English. Knowing her history, Claire realizes that the movement is doomed, but she is unable to persuade her newfound Highlander friends to abandon the cause.
Instead, she winds up falling in love with and marrying one, Jamie Fraser (Sam Heughan). Outlander spans time and space, with plotlines in 18th century France, England, and America as well as the late 20th Century United States--as Claire juggles marriages with men of two different centuries. The story spans generations, too, with Claire's adult daughter Brianna (Sophie Skelton) playing a key role. All this complexity holds together thanks to Balfe's ability to portray Claire as a coherent moral constant amidst all the turmoil.
Shadow and Bone
Netflix's retelling of Leigh Bardugo's book series describes a world of early-modern European-like nations, in which magic plays a crucial role. The lead, Alina Starkov (Jessie Mei Li), is a military cartographer as well as a Grisha--a person with magical powers who can play a critical role in saving her nation. That nation, called Ravka, is divided by a near-impenetrable darkness called the Shadow Fold.
Alina may have the power to break The Fold and save her country, which makes her invaluable to Ravka's General Kirigan (Ben Barnes). But another faction seeks to capture Alina and harness her powers for their own advantage, while an anti-witch faction seeks to hunt down and kill her. Yet other people worship her. Alina's struggle to navigate the varied and complex reactions to her identity is as captivating to watch as any magical powers she and her fellow Grisha can wield.
Watch on Netflix
Succession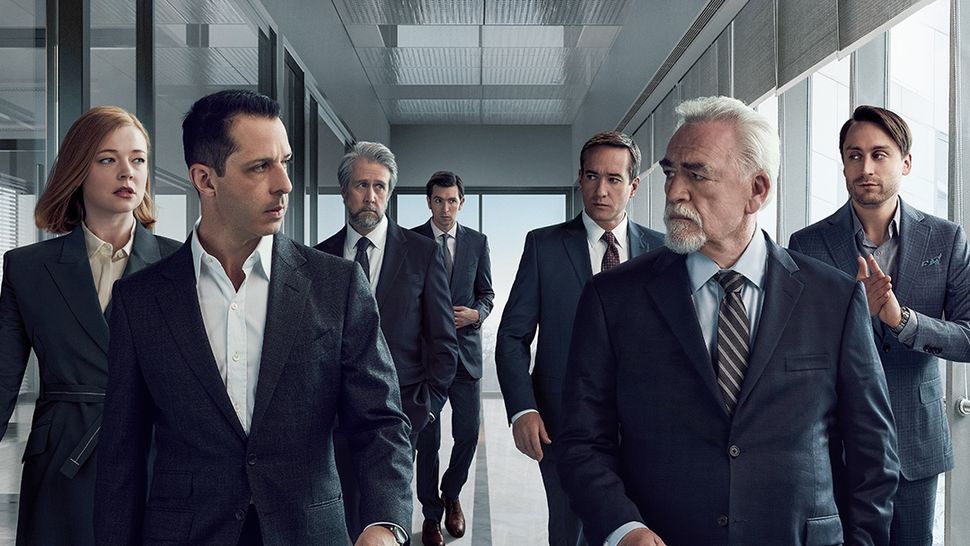 While the factions in Game of Thrones battle for control of Westeros, those in this other HBO hit fight over media conglomerate Waystar RoyCo. And while the drama of GoT begins with an empty throne, Succession starts with patriarch Logan Roy (Brian Cox) deciding to retain the chairman's seat indefinitely--much to the chagrin of his ambitious adult children.
Military battles are replaced by legal and political jockeying, as the Roys wage bloodless (but still vicious) struggles to influence and control the media empire. While the Murdoch family may first come to mind as inspiring the Roys, show creator Jesse Armstrong says they were just one among several models, including the Hearsts, Sumner Redstone of Viacom, Robert Fitz of Comcast, and Robert and Rebekah Mercer of Breitbart.
Succession's fourth and final season debuted in 2023. While Thrones could draw on magic, gore, stunning wardrobes, and oodles of special effects to hold audiences attention, Succession has become equally addicting by using just clever, witty dialog and nuanced performances.
Watch on Max
The Witcher
With magicians, monsters, and a gritty medieval aesthetic, this TV series based on a book (that was adapted to a video game) may bear the most kinship to Game of Thrones. It also boasts the most-sophisticated cinematography in this collection, with more complex lighting and alternative camera angles than you are likely to see in any other show.
Achingly fit-looking Henry Cavill stars as Geralt of Rivia, a "witcher" mutant warrior who earns his coin by killing the monsters that have bled out from parallel universes to infest a world known only as The Continent. Geralt is the classic reluctant hero--a misanthropic loaner drawn out of his nihilist existence by both world-changing dangers and a reluctant sense of duty to a powerful but endangered young girl, Crown Princess Ciri (Freya Allan), whom he has sworn to protect.
Season 3 debuts on June 29, 2023, and a fourth season, with Liam Hemsworth swapping in for Henry Cavill, is in the works. Netflix also launched a prequel miniseries, The Witcher: Blood Origin, in December 2022, but it's less compelling.
Watch on Netflix
More from Tom's Guide