Whodunit? That's the central question in the best detective shows on television, which can be found streaming on Netflix, Hulu, Peacock and more services. If the perpetrator of the crime has already been revealed, then it's more of a matter of "howcatchem?"
The best detective shows all have one thing in common: a detective, of course! They may be one by trade, skill or inclination. They work for the police, for themselves, or for the greater good. Some try all three. Many catch the bad guy at the end, though others find more complicated resolutions to their cases.
As one of the earliest and most enduring television genres, detective shows have captivated audiences for decades. There are so many of them, watching them all might take just as long. So, we've narrowed down the list to the ones we've loved watching. Here are our picks for the best detective shows.
Columbo
The archetypical TV detective, Lt. Columbo is portrayed in all his frumpled-ness by Peter Falk, with a voice as rusty as the transmission on his Peugot 403. Columbo's charm lies in his folksiness and apparent forgetfulness; one of his trademarks (aside from the unlit cigar perpetually in his hand and references to the unseen Mrs. Columbo) is his habit of turning and asking a suspect "just one more question," which often leads to their undoing. It's having a bit of a renaissance, as it clearly has inspired Rian Johnson's Poker Face. - Mike Prospero
Watch on Peacock or free on Tubi
Poker Face
Detective shows may have never really left TV, but Poker Face is definitely one of the most talked-about new titles in the category. While the bulk of the series is a a murder-of-the-week procedural crime drama, the murders that Charlie Cale (Natasha Lyonne) investigates are anything but routine.
In each episode, we see how Charlie's preternatural ability to tell when someone is lying puts her in a position to realize someone's hiding the truth about a murder. Originally a casino employee, Charlie becomes something of a drifter to protect herself from her past — though it catches up to her by the end of Poker Face's excellent first season.
Along the way, Cale runs into a ton of oddball characters, played by a murderer's row of excellent supporting actors including Adrien Brody, Ellen Barkin, Tim Blake Nelson, Jameela Jamil, Nick Nolte, Stephanie Hsu and Joseph Gordon-Levitt. Oh, and since it comes from creator Rian Johnson, anyone who liked his resent Glass Onion: A Knives Out Mystery should give Poker Face a shot. – Henry T. Casey
Watch on Peacock
The Wire
The Wire isn't just a great detective show, but to quote Elvis Costello it also showed us what it's like when you're the criminals watching the detectives. One of the best TV shows of all time, The Wire spent five seasons on both sides of the law, giving us the vantage points of the cops trying to stop the drug dealers, and the criminals trying to evade custody.
Idris Elba gained global attention on David Simon's HBO series for his portrayal of Stringer Bell, the business-first side of the Barksdale drug empire. Constantly pursuing Bell is Jimmy McNulty (Dominic West), whose self-destructive and anti-authority ways make his life within the Baltimore PD tough. Two major pieces on a large chess board, Stringer Bell and McNulty are two of the most memorable characters in recent TV history — and they're thankfully supported by a massive cast of great names. - HTC
Watch on HBO Max (soon to be the Max streaming service)
Broadchurch
2013 was a banner year for crime dramas, with Broadchurch at the head of class. Each of the episodes peeled away another layer of the complicated mystery of the murder of a young boy named Danny Latimer in a small beach community. David Tennant and Olivia Colman are superb as the investigating detectives, who stumble upon an unexpected number of secrets in the tight-knit town.
Detective Inspector Alec Hardy (Tennant) is new in town and viewed with bitter exasperation by Detective Sergeant Ellie Miller (Colman), who wanted his job. She's got the trust of the residents, but soon discovers that her neighbors aren't all what they seem. And any of them might have killed Danny Latimer. - KW
Watch season 1 free on The Roku Channel; all seasons available on PBS Masterpiece via Prime Video Channels
Luther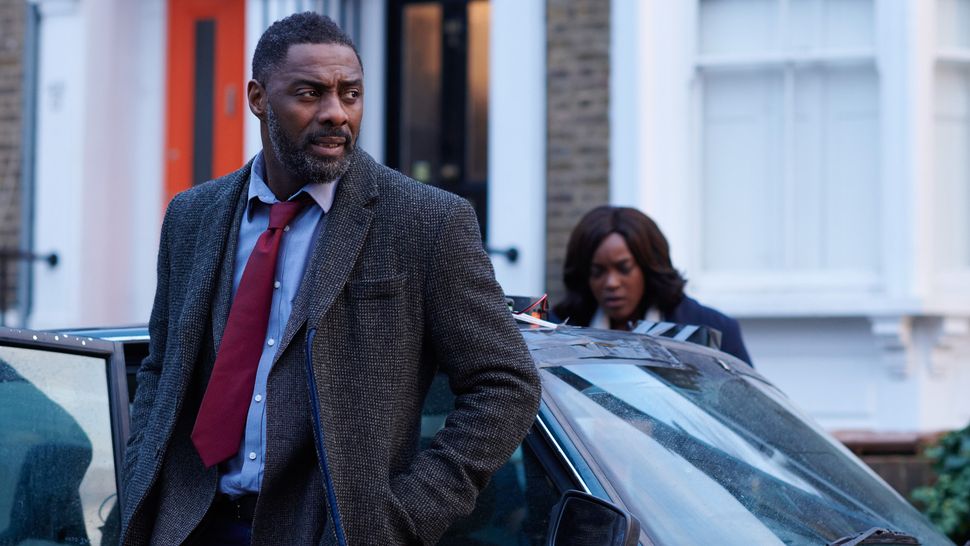 What happens when the good guy is a bit of a bad guy, too? Detective Chief Inspector John Luther (Idris Elba) is a brilliant copper working for the Serious Crime Unit. He's brilliant and dedicated, but also obsessive and violent. And he's more than willing to bend or break rules in the pursuit of justice. It's like he's contaminated by the darkness of the cases he investigates. That becomes even more clear when he becomes involved with the psychopath Alice Morgan (Ruth Wilson), his nemesis/soulmate. His association with her both helps and hurts Luther's quest to catch the worst criminals. - KW
Watch on Britbox
Mare of Easttown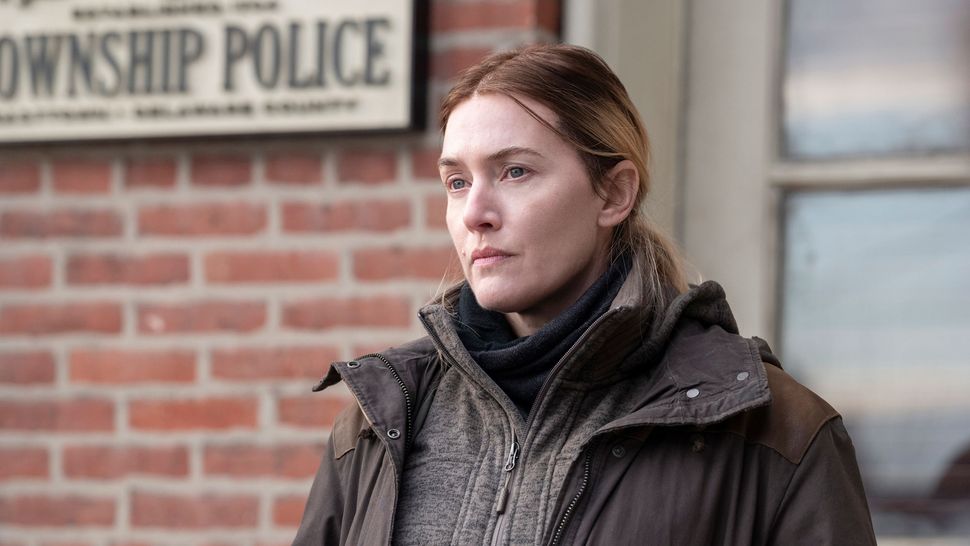 Mare of Easttown benefited from HBO's commitment to weekly episodic drops, as fans obsessed over twists and new suspects in the murder of a teen girl. More than that, it was fascinating to peel back the layers of the titular character, the tough but brittle Detective Mare Sheehan. Kate Winslet is always a meticulous performer, but damn — she really nailed the Delco accent and vibe. She was surrounded by top-notch castmates, including Evan Peters and Julianne Nicholson (all three actors won Emmys for their roles). The crime drama may not have broken any new ground, but it was expertly executed.
Watch on HBO Max
Sherlock
There have been many depictions of Britain's most famous detective — Basil Rathbone being an early notable — but Benedict Cumberbatch delivers an equally iconic performance in this BBC series. Co-starring Martin Freeman as Dr. Watson, the two solve modern-day twists on classic Sherlock Holmes tales. And, as a special treat, his nemesis James Moriarty is played by Andrew Scott, who went on to be better known as the hot priest in Fleabag. Each episode is fairly long — around 90 minutes — so there's plenty of time for clever and fiendish twists and turns. - MP
Watch free on Crackle
The Fall
Another of 2013's excellent crime dramas, The Fall features a tense cat-and-mouse game between Detective Superintendent Stella Gibson (Gillian Anderson) and serial killer Paul Spector (Jamie Dornan). After Gibson arrives in Belfast to review a murder investigation, the killing of a second young woman leads her to suspect the crimes are linked. Meanwhile, Paul hides the evidence of his terrible deeds, all while acting like a devoted family man to his wife and children. But he may not be able to evade the police for long, as Gibson is hot on his trail. - KW
Watch on Prime Video or Peacock
Veronica Mars
When it comes to the best individual seasons of detective TV ever, we cannot forget the initial teenaged adventures of Veronica Mars (Kristen Bell). Yes, before Bell went to The Good Place, she was stuck in the worst place: Neptune High, a Southern California school where rich kids act like they're better than their less fortunate classmates.
Ms. Mars, a wanna-be private investigator, spends the first season of the series solving a very personal murder. While Veronica used to be one of the popular kids, she's fallen down the social ladder after her father, Sheriff Keith Mars (Enrico Colantoni), accused local tech magnate Jake Kane (Kyle Secor) of being involved with death of Veronica's best friend — and Kane's own daughter — Lilly (Amanda Seyfried).
And, throughout the series, audiences get to see the many slimy folks of Neptune through the lens of Veronica's camera as she's always got a case. Oh, and since this is a high school drama, there's also love triangles and bullying to deal with on top of the class warfare that always brings Neptune to a boil. - HTC
Watch on Hulu
True Detective
I'll admit, I gave up on True Detective after the mess of its second season, but the first season — which paired Woody Harrelson with Matthew McConaughey as two detectives trying to resolve an old murder case — is still a classic. The chemistry between Harrelson and McConaughey is what makes this series work as much as the mystery of what they're investigating. Each eight-episode season revolves around a completely different set of characters; season 2 features Colin Farrell and Rachel McAdams, while season 3 has Mahershala Ali as the lead detective. A fourth season of the show, starring Jodie Foster, is currently in production.- MP
Watch on HBO Max
Murder, She Wrote
It's said that the deadliest town in America is Cabot Cove, where a murder occurs every week. Fortunately, mystery writer Jessica Fletcher (Angela Lansbury) is its most famous resident. Like Columbo, Fletcher uses her unassuming demeanor to tease out information from suspects. Murder, She Wrote ran for 12 seasons, from 1984 to 1996, and even had a crossover episode with Magnum, PI, another iconic 80s detective show on this list. - MP
Watch on Peacock
Top of the Lake
Jane Campion's brooding crime drama makes the most of its New Zealand setting: the breathtaking vistas of trees, hills, and lakes are a stark contrast to the grim, gripping story. Elisabeth Moss gives a powerhouse performance as a Sydney detective with painful ties to the remote town where a 12-year-old girl named Tui (Jacqueline Joe) is found to be pregnant. When the girl disappears, Robin Griffin (Moss) searches for her at a local women-only community run by the enigmatic GJ (Holly Hunter). As she continues to track Tui, Robin also tries to identify the rapist, but is haunted by her own past experience with sexual assault. - KW
Watch on Hulu
Monk
Private investigator Adrian Monk (Tony Shalhoub) is extremely particular, thanks to his obsessive–compulsive disorder, which seems to aid his ability to notice small clues that help him crack cases. But the death of his wife Trudy — who was killed in a car bombing — has worsened things and given him a case to never give up on, too.
Aided by his nurse and assistant Sharona Fleming (Bitty Schram), Monk both operates on his own and helps his former colleagues in the San Francisco Police Department as a consultant. Monk works — and lasted eight years on cable — because Shalhoub plays the titular character with a lovable peculiarity. - HTC
Watch on Prime Video
Law & Order franchise
This franchise, which started in 1990 and is still going — albeit with a 12-year gap — follows "the police who investigate the crimes, and the district attorneys who prosecute the offenders" in New York City. The original show has spawned a number of spinoffs and imitators, including Law & Order: SVU, Criminal Intent, and arguably shows like NCIS and CSI. While the franchise has had a number of notable stars over the years (Jerry Orbach, Sam Waterston, Chris Noth, Angie Harmon, Jill Hennessy, Diane Wiest et al), it's the ripped-from-the-headlines plots and the focus on the crime, rather than the characters' lives, that have made it so enduring — and which has allowed numerous actors to rotate in and out of the cast over the years. - MP
Watch on Peacock
Magnum, P.I.
A guesthouse on a lush Hawaiian estate, a Ferrari and an endless supply of beer — all for free? Sounds like an ideal life. It's enjoyed by private investigator Thomas Sullivan Magnum IV (Tom Selleck), who depends on the largesse of the mysterious Robin Masters. When he's not relaxing in luxury, Magnum takes on cases that interest him. They range from missing persons and murder to robberies and fraud. With his trademark mustache and colorful shirts, he cuts a rather dashing figure to many of the women in need of his help. The only wrinkle in his charmed existence is the estate's uptight caretaker Higgins (John Hillerman). - KW
Watch on Freevee
More from Tom's Guide