The Pixel 8 Pro is arguably one of the most leaked phones in history. Google's not ashamed to show it off in full view, detailing almost every inch of the flagship — down to its color options and brand new temperature sensor.
You could say it's the company's attempt at building momentum, but the phone's going to need more than just leaks directly from the source if it stands any chance at slowing down the runaway train that is the iPhone 15 Pro Max.
Apple's flagship smartphone tops our list of the best phones this year, supplanting the Samsung Galaxy S23 Ultra. That comes as no shock given how Apple's flagship fared in our full iPhone 15 Pro Max review, delivering a more powerful zoom along with a faster A17 Pro chip and very long battery life.
The Made by Google event is right around the corner, which is where we'll likely get our first official look at the Pixel 8 Pro — along with its sibling in the Pixel 8 and Pixel Watch 2. The ball's in Google's court and its upcoming flagship has the opportunity to beat the iPhone 15 Pro Max, only if it can prove to be a substantial leap in the series. Let's take a look at how it could do that.
A brighter display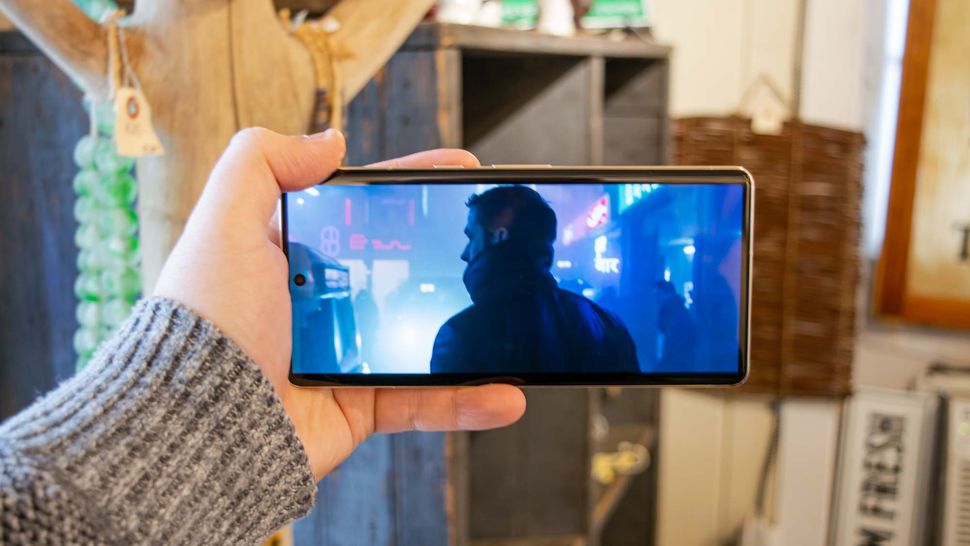 Yes, we know that each new device claims their display is brighter and better in every way, but there's room for improvement for the Pixel 8 Pro i=on this front. That's because its predecessor in the Pixel 7 Pro reached a laughable 927 nits of brightness when we tested , whereas the iPhone 15 Pro Max reached a blinding 1,550 nits with HDR content.
This difference is most noticeable under sunny conditions, where panels with less than 1,000 nits of brightness are impossible to see. By surpassing the iPhone 15 Pro Max's peak brightness output, it would not only give the Pixel 8 Pro the win on paper, but it would also make it more usable under those challenging conditions outdoors in the mid afternoon.
One rumor hints to the Pixel 8 Pro featuring a 'Super Actua display' for this exact reason. Apparently this panel is rated for 1,600 nits HDR brightness and 2,400 nits of peak brightness — both of which would be an improvement over the iPhone 15 Pro Max.
More powerful zoom lens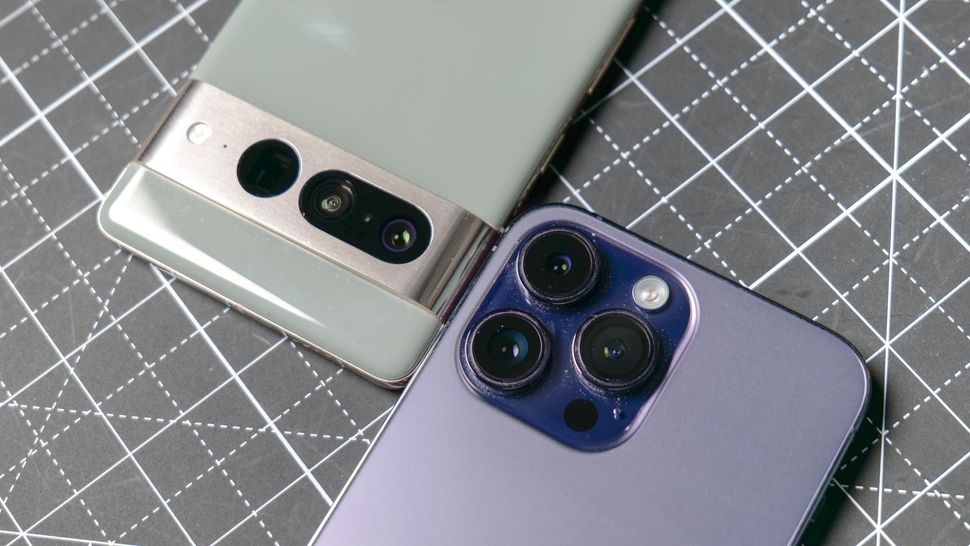 Apple finally made the jump by extending the iPhone 15 Pro Max's telephoto ability with a new 5x zoom camera. While that technically matches what Google has achieved already with the 5x zoom of the Pixel 7 Pro's 48MP telephoto camera, it's an opportunity for Google to widen the gap with greater results.
One look at Google's official preview page for the Pixel 8 Pro, it's undeniably clear it's rocking a similar triple camera system as before, but its prominent camera hump could be hiding a more powerful zoom lens. Ideally, it would be fantastic if it were increased to 10x zoom — which would match the mighty Galaxy S23 Ultra.
Combined with Google's Super Res Zoom feature, this new 10x telephoto camera could pull off epic photos and video to eclipse what Apple does with the iPhone 15 Pro Max. The Pixel 7 Pro has a 30x digital zoom compared to 25x for the iPhone 15 Pro Max, so even if the zoom level stayed the same the Pixel 8 Pro would have a small edge.
Manual camera controls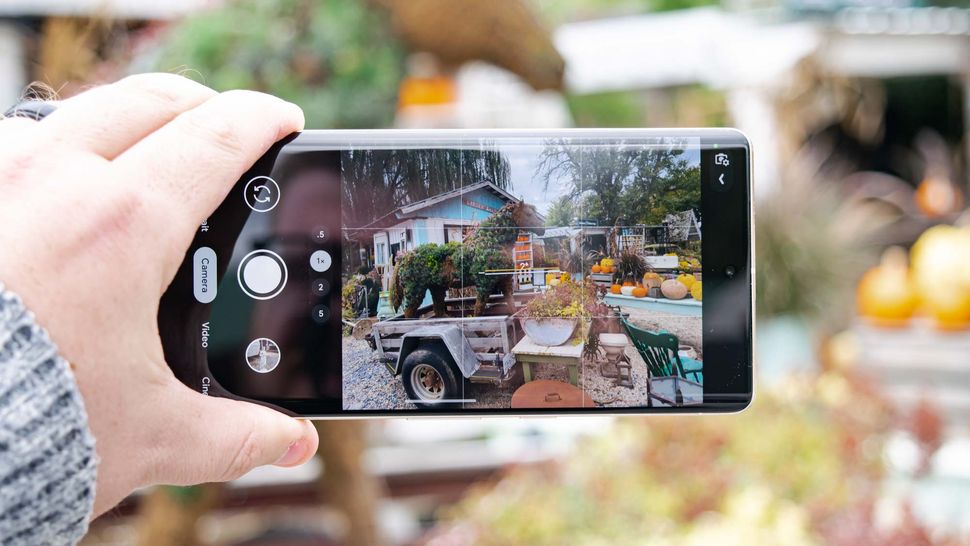 If there's one area where iPhones and Pixel phones have struggled in offering users, it's manual camera controls. Apple just recently started to take this request more seriously with the iPhone 15 Pro Max, which introduces new features such as depth focus control and Log support for color grading. These are handy, but the iPhone 15 Pro Max still doesn't offer manual controls.
This would be the time for Google to deliver better manual camera controls to the Pixel 8 Pro. You know, the kind that professionals crave. Even though the majority of people might be satisfied by automatic shooting, manual controls would give today's content creators even greater control — especially on the video front where cinematic modes are increasingly bridging the gap between dedicated cinema cameras and phones.
It'd be nice to gain manual controls for parameters such as shutter speed, white balance, histograms, focus peaking, more frame rate options and audio gains. These are controls that help creators to fine tune their content.
Killer AI camera features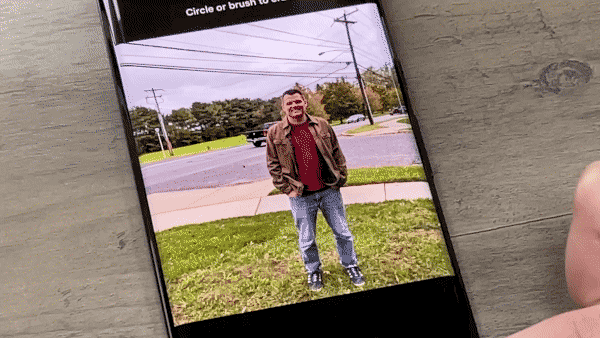 Speaking of camera features, it would be swell if the Pixel 8 Pro could introduce even more AI camera features. Google has been focused on the software side of things with its cameras, and the Pixel 8 Pro should be no exception.
So far, rumors allude to a new process to capturing photos with the help of staggered HDR. This feature would essentially take long and short exposure shots simultaneously — instead of one after the other — which would lessen ghosting or strobing effects. Another rumor is around a new Video Unblur feature, much like Photo Unblur, would sharpen and draw out details in videos that were originally out of focus.
More recently, we've reported how the Pixel 8 Pro could be gaining Audio Eraser to eliminate unwanted background noise from videos shot with the Pixel 8 Pro. Needless to say, Google's been adding AI features to complement the camera shooting experience, but we're crossing fingers that more will be introduced to transform the average Joe into an experienced video editor with the help of new AI camera features. Over on the video front, wouldn't it be neat if you could erase unwanted stuff in videos you've captured with Magic Eraser?
Cheaper price
This is an interesting one because Google historically undercuts the competition in price. This is one reason why the Pixel line stands out, so it would be an absolute win for the Pixel 8 Pro if it were cheaper. Alas, the Pixel 8 Pro is rumored to cost $999, which is $100 more than last year's model. But Google could still win on value.
The iPhone 15 Pro Max is Apple's most expensive iPhone to date. At $1,999, it's a good $100 more than last year's iPhone 14 Pro Max. So even if the Pixel 8 Pro comes in at $999, that's still $200 less than the iPhone 15 Pro Max.
Bolder color options
We know that a lot of people end up buying cases for their phones, but would it hurt to add some bolder color options into the fold? Sadly, Apple opted to go with the most neutral color tones for the iPhone 15 Pro Max.
We really would like to see brighter color options with the Pixel 8 Pro because quite frankly, it needs to carve out a new identity that would appeal more to a broader audience. The Pixel 4 series was a perfect example of how brighter color options evoke charm, so we'd like to see a return to that. While three color options were unintentionally exposed by Google (Licorice, Porcelain, and Sky), we hope that more will be unveiled at its event.
Faster charging
The Pixel Pro line has never been known for its battery life. In fact, the series has largely underperformed in this area versus its rivals — which is why we're more hopeful for its recharge time.
Despite Apple switching to USB-C from Lightning with the iPhone 15 Pro Max, its flagship is still very slow at recharging. Out of all the ways we've mentioned how the Pixel 8 Pro could beat the iPhone 15 Pro Max, this would be the easiest. That's because the Pixel 7 Pro offered 30W wired charging via USB-C. There's potential here to boost its recharge time in a significant way, which could make up for the series' lackluster battery life performance.
We're confident that it could last a whole day with normal use, but the devices that make our best phone battery life often have a lot more gas in the tank than most others. With speedier charging, it could be enough of a compromise to make this upcoming flagship attractive.
More from Tom's Guide