Ahsoka, the latest TV entry in Disney's expanded Star Wars universe, Disney Plus comes to Disney Plus this week. The new series features Rosario Dawson reprising her live-action portrayal of Ahsoka Tano from The Mandalorian and The Book of Boba Fett.
But it's been a while since she made an appearance in live-action or an animated series — her last being in episode 6 of The Book of Boba Fett. And it's been even longer since a number of the other returning characters have appeared in any Star Wars movie or series.
So if your recollection is hazy or your memory crystal has been destroyed, here are seven things you should know before watching Ahsoka when it premieres Aug. 23.
Ahsoka was Anakin Skywalker's Padawan
For those of you who watched The Clone Wars, this is obvious. But to those of you who have only watched The Mandalorian, this might be news to you. Ahsoka never reveals the identity of her old master in The Mandalorian or in the Book of Boba Fett — at least not in any scene we are privy to.
But she was, in fact, the Padawan of Anikan Skywalker, as she announces in the first trailer for Ahsoka. In the animated series The Clone Wars, she serves alongside Anakin and the 501st Legion for much of the conflict that gives the series its name. During this time, she learns combat training from Skywalker and the clone troopers, as well as how to hone her connection with the Force with a variety of Jedi mentors.
This training with some of the greatest Jedi and soldiers ever to live leaves Ahsoka incredibly talented with her lightsabers, though her control over emotions sometimes isn't quite as proficient. Still, she's a very powerful Jedi and a force to be reckoned with and hopefully, the series does not shy away from that.
Ahsoka left the Jedi before its collapse
In the final episode of season 5 of The Clone Wars, Ahsoka is framed by Jedi Padawan Barriss Offee for the bombing of the Jedi Temple's hangar bay, which resulted in the deaths of six Jedi and a number of Clone troopers.
Ahsoka ultimately is exonerated, but not before she loses faith in the Jedi who did not believe her innocence. And while she later reaches a semblance of balance within herself, she never fully re-adopts the Jedi mantle. It's why she doesn't formally train Ezra in Star Wars Rebels or Grogu in The Mandalorian. And it may be why she may have ultimately failed to properly train Sabine Wren, based on what we see in the official Ahsoka trailer.
Why Ahsoka has white lightsabers
The color of a Jedi's — or Sith's — lightsabers has a lot of meaning. A lightsaber's color comes from the Kyber crystal powering it. The crystals would typically be harvested from Ilum's crystal cave, and once found by a Force-sensitive they would then use the Force to "tune" the crystal to their desired color.
Most Jedi would choose either blue or green lightsabers, though some — like Mace Windu — were exceptions to this rule. However, Kyber crystals would not naturally tune to a red color. Instead, dark-side Force wielders would bend the crystal to their will through a process called "bleeding."
Ahsoka's lightsabers are initially green and then later become blue in the final season of The Clone Wars. Yet, in her live-action appearances, they are distinctly white. After the fall of the Republic and the abandonment of her first lightsabers, Ahsoka is forced into battle with the Sixth Brother, one of the Inquisitors that may be familiar to viewers of Star Wars Rebels and Obi-Wan Kenobi. In this battle, Ahsoka defeats the Sixth Brother and then purifies the two Kyber crystals that she takes from his double-bladed lightsaber, turning them white.
Ultimately, this color choice highlights a key part of Ahsoka's personality. She's reluctant to attune herself to the dogmatic Jedi or Sith. Instead, she chooses to forge her own path, though admittedly one on the light side of the Force.
Ahsoka and Morai's relationship
Given the appearance of other Force-wielders in the trailer, as well as a flashback to Ahsoka's old master Anakin, Ahsoka's ties to the Jedi and the Force both seem to be important to the show. In particular, Ray Stevenson's Baylon Skroll could seek to hone in on Ahsoka's connection to the Force over the course of the first season's 10 episodes.
But Ahoska's connection to the Force may be more special than most realize, including the show's viewers. In The Clone Wars, she, Anakin and Obi-Wan Kenobi are all trapped on a planet called Mortis. Except this is no ordinary planet, but instead a realm occupied by three incredibly powerful Force-wielders — possibly the closest thing Star Wars has to gods.
On Mortis, Ahsoka actually dies at the hands of the Son, one of these Force-wielders, while another (the Daughter) gives her life to save Ahsoka. Because of this connection, Morai, a female Convor bird with an almost avatar-like connection to the Daughter, follows Ahsoka across the galaxy. While we don't see Morai in the trailer, she does make an appearance in The Clone Wars, Star Wars Rebels and even The Mandalorian's Chapter 13: The Jedi. So it's worth keeping an eye out for her, as she typically proceeds or follows major events in Ahsoka's life.
Star Wars Rebels will really matter
In Star Wars Rebels, the crew of the Ghost find themselves up against Grand Admiral Thrawn, the lone alien military leader of Palpatine's Galactic Empire. At the end of the series, Thrawn is defeated by Jedi Ezra Bridger, who sends both of them off into deep space, leaving everyone clueless as to their whereabouts.
From the trailer, it looks like a number of the plot threads left unresolved in Rebels will be picked up. As both Thrawn and Bridger appear in the trailer (Thrawn IRL, and Bridger as a hologram), it's reasonable to assume that we'll see both of them at some point this season. Like The Mandalorian, where Thrawn finally was mentioned in season 3, Ahsoka takes place between the end of Return of the Jedi and The Force Awakens, as the remnants of the Empire are looking to Thrawn to return them to their former glory.
Also appearing in the trailer are several other familiar faces from Rebels, including Hera Syndulla, the leader of a rebel cell that was the bane of Thrawn, and Sabine Wren, an outcast Mandalorian who was also part of Hera's crew.
Who are the other characters in the trailer?
Aside from Ahsoka Tano, there are quite a few characters we're introduced to in the show's trailer and clips. As mentioned, there are more than a few characters from Rebels who appear in the trailer but there are some new ones as well.
Sabine Wren (Natasha Liu Bordizzo): A Mandalorian warrior and former rebel, she was part of Hera's crew and at one point wielded the infamous Darksaber. Now it seems she'll reunite with Ahsoka to find their friend Ezra Bridger and bring him back.
Hera Syndulla (Mary Elizabeth Winstead): Captain of the Ghost, and head of a rebel cell who fights against the Empire. She's now a general in the New Republic — and a mother — and she looks set to join Ahsoka and Sabine on their quest to find Ezra, or at least thwart Thrawn.
C1-10P "Chopper" (voiced by David Filoni): An angry droid and Hera's sidekick.
Grand Admiral Thrawn (Lars Mikkelsen): Former head of the 7th Fleet of the Imperial Navy. Ezra sends him into deep space at the end of Star Wars Rebels but it seems like he's either back or planning a comeback at some point in season 1.
Morgan Elsbeth (Diana Lee Inosanto): Introduced to us back in The Mandalorian season 2, the former Magistrate of Calodan hates Ahsoka and is an ally of Thrawn's meaning she'll likely be one of this season's main antagonists.
Baylan Skoll (Ray Stevenson): Force-sensitive, lightsaber-wielding, mercenary with seemingly no scruples, Skroll and his apprentice Shin Hati (Ivanna Sakhno) appear to be working with Elsbeth and possibly Thrawn. Sadly, Stevenson passed away this summer, so we don't know what will become of his character this season.
Huyang (voiced by David Tennant): A former droid professor for the Jedi Order, it seems that it will be reuniting with his former student Ahsoka in her quest to find Ezra.
Anakin Skywalker (Hayden Christensen): Ahsoka's old master and the future Darth Vader. Noooooo!
Don't expect a Mandalorian crossover just yet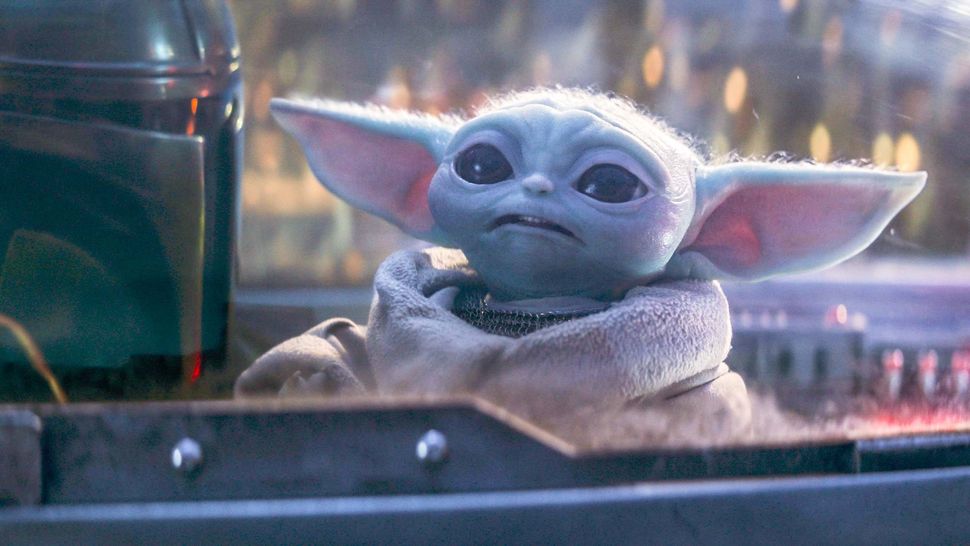 While Ahsoka made her live-action debut in chapter 13 of The Mandalorian (and then appeared in an episode of The Book of Boba Fett), there's not a lot of connective tissue between the series — yet.
At the end of The Mandalorian season 3, it looked like Mando and Grogu were going to be off on adventures of the week, tracking down bounties for the New Republic. Ahsoka, on the other hand, seems like it will have longer plotlines that carry through its entire first season. However, there has been official talk of a crossover movie event down the line. While we shouldn't expect to see Mando and the kid formerly known as baby Yoda in season 1 of Ahsoka, it's not impossible they won't meet again.
More From Tom's Guide