I've been covering Apple for close to 25 years now, which means a couple of things. First, I'm old enough to remember things like Apple releasing iPod socks. (Kids, ask your parents.) And second, I've seen my share of Apple Black Friday sales — certainly enough to know the hows and wheres of finding discounted Apple products when shopping for the holidays.
With Black Friday 2023 already underway, you may be on the lookout for deals on iPhones, iPads, Apple Watches and other such gear. And I can help, at least in terms of offering some tips on Apple's unique approach to Black Friday and what kind of deals you can expect. I can even point you in the direction of a current deal or two.
So take it from a fella who actually remembers a time before Mac OS X — these are the things to keep in mind when looking for deals on Apple gear during Black Friday.
Apple doesn't do Black Friday price cuts
For most retailers, a Black Friday sale means slashing prices on marquee items just as soon as the leftover Thanksgiving turkey is being stashed in the fridge after Thanksgiving dinner. (Well, it used to mean that, at any rate. These days, the sales seem to begin as you're tidying up after the last trick-or-treater has gone home.) But that's not how Apple does things.
Apple almost always has a holiday sales event both at its brick-and-mortar and online stores that encompasses both Black Friday and Cyber Monday, but it rarely means discounted prices. Instead, Apple is more likely to offer gift cards as incentives for buying its various devices, with bigger gift cards available for higher-ticket items.
Last year, for example, buying an entry-level iPad got you a $50 Apple gift card while MacBook Pro and iMac purchases yielded $250 in gift card swag. That's very useful if you do a lot of shopping at Apple, but if you're hoping for Tim Cook to start tearing up Apple price tags, adjust your expectations accordingly.
Apple hasn't announced its Black Friday plans as of this writing. If its past history is any indicator, expect details to emerge next week, usually a week or so before Thanksgiving. The U.S. holiday falls on November 23 this year.
Want an iPhone deal? Turn to a wireless carrier
It's not hard to find Black Friday phone deals at online retailers such as Amazon, Best Buy and Walmart — provided it's Android devices we're talking about. Deals on iPhones — especially current models like the iPhone 15 family — tend to be more prevalent at wireless carriers this time of year.
That's not to say you won't find some iPhone 15 discounts if you're going through the virtual aisles at Amazon, Best Buy and Walmart. But I'm guessing the discounts you will find are on phones either tied to specific carriers or requiring some sort of activation. For instance, right now, Best Buy is offering up to $830 off the price of an iPhone 15 or iPhone 15 Plus, but to get that deal, you not only have to trade in a phone, but activate your new purchase with AT&T or Verizon.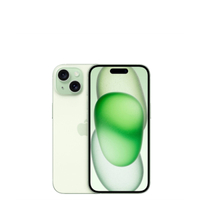 iPhone 15: $830 off w/trade-in & activation @ BestBuy
Save up to $830 on the cost of a new iPhone 15 or iPhone 15 Plus over at Best Buy, so long as you trade in an eligible device and a qualified activation. Trading in the right phone would mean the iPhone 15 is essentially free, while the Plus would be just $31. Alternatively, you can save up to $1,000 on iPhone 15 Pro and Pro Max with the same conditions.
My suggestion for anyone who wants to get a new iPhone at a significant discount is to head straight to your wireless service provider (or the wireless service provider you're mulling a switch to), and seeing what kind of deals are on offer. Right now, Verizon is dangling a free iPhone 15 Pro when you trade-in any Apple phone. (You'll get your rebate in monthly credits spread out over three years.) If you open a new line with Verizon, you can add a free Apple TV 4K as well.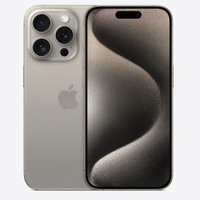 iPhone 15 Pro w/ Apple TV 4K + Apple One: free w/trade-in and unlimited line @ Verizon
Get yourself an iPhone 15 Pro and some extra gear over at Verizon, which is offering the new phone with a free Apple TV 4K and a 6 month subscription to the Apple One all-inclusive subscription. All you need to do is trade in an eligible device and open an unlimited line. This deal also applies to the iPhone 15, iPhone 15 Plus and iPhone 15 Pro Max.
And if you don't like what you see for at the moment when you check out the current iPhone deals, I predict a flurry of offers from wireless carriers right before Black Friday proper arrives.
Apple Watches, iPads and AirPods are the items to get
If iPhone deals require a little bit of legwork around Black Friday, does the same hold true for other Apple products? Not in my experience. Usually, we're awash in discounts on Apple Watches, AirPods and select iPad models, with Black Friday generally ushering in some all-time low prices on a few items.
Apple Watches, in particular, tend to be popular items for sales at online retailers, though that's not the case at the moment. You can save $10 on an Apple Watch 9 and $20 on an Apple Watch Ultra 2 at Amazon at the moment. It's possible those prices could fall around Black Friday, but at the moment, your biggest savings can be found on older models like last year's Apple Watch 8.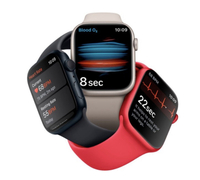 Apple Watch 8 (41mm/GPS): was $399 now $319 @ Amazon
The Apple Watch 8 sports a new skin temperature sensor to monitor sleep tracking and cycle tracking. It also comes with new advanced safety features like Crash Detection, which can sense when you've been in a car crash. In our Apple Watch 8 review, we called it the best smartwatch hands down. This price is valid on the Starlight color only.
Price check: $399 @ Best Buy | $319 @ Walmart
With Apple rumored to be revamping the entire iPad lineup next year, it's likely you're going to see plenty of tablet deals over the next few weeks. Right now, the 10th Generation iPad that came out last year is $50 off at both Amazon and Best Buy. You can find discounts on other iPad models, too.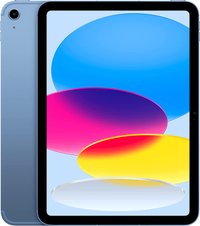 10.9" iPad 2022 (WiFi/64GB): was $449 now $399 @ Amazon
Lowest price! The 2022 iPad features a large 10.9-inch (2360 x 1640) screen, A14 Bionic CPU, 12MP rear/front cameras, USB-C connectivity, and Magic Keyboard Folio ($249) support. Although it received a considerable $120 price increase from its predecessor, it's now on sale. In our iPad 2022 review, we said it delivers almost everything you could want in a modern table.
Price check: $399 @ Best Buy | $399 @ B&H Photo
Before jumping on any iPad deal, just make sure none of the rumored changes coming to the 11th gen iPad, 7th generation iPad mini or 6th generation iPad Air are must-haves for you. If they are, you may be better off waiting until the likely March 2024 launch date for the rumored tablets. For what it's worth, changes are expected to be fairly minor, such as a switch to USB-C connectivity for the next iPad mini and an upgrade to the M2 chip for the iPad Air.
As for AirPods, they seem to be perpetually on sale, with the latest model — an updated version of the Apple AirPods Pro 2 that features a USB-C charging case for use with the iPhone 15 — selling at a $50 discount on Amazon. You'd imagine additional sales and steeper drops popping up during Black Friday week.
Look for bargains on older Macs
It's probably too close to the launch of the M3-equipped MacBook Pro models and the new 24-inch iMac to see much in the way of discounts on that hardware. Right now, Best Buy is taking $50 off some of the new M3 Mac laptops for shoppers in its paid membership program.
That said, prices usually drop on Macs during big time sizes like Amazon Prime Day and Black Friday, though the biggest savings tend to be associated with older models that Apple is looking to clear out. That could possibly include M2-powered MacBook models, so I would identify the type of Mac I'm in the market for and then pay close attention to any price fluctuations over the next couple of weeks.
Don't forget about refurbished Apple gear
This piece of advice goes for any time of year, not just during Black Friday, but don't forget that Apple has a thriving site for refurbished products. And while I may balk at buying used gear from other retailers, buying directly from Apple gives me a little more confidence in the quality of my purchase.
Buying a refurbished Mac product, whether it's from Apple or another source, means coming to terms with the idea that you're giving up on having the latest and greatest hardware in exchange for a lower price. You're also at the mercy of whatever items Apple tends to have in stock. At this writing, for example, the newest refurbished iPhone at Apple is an iPhone 12, a handset Apple no longer sells new. At least the prices are low, as a restored iPhone 12 Pro currently costs $589, which is $10 less than what a standard iPhone 12 sold for just a few months ago.
More from Tom's Guide