Black Friday is a great time to pick up some new gaming hardware, with huge deals on the PS5 and gaming laptops alike. But if you've been looking into picking up a handheld, Asus has just dropped the best saving we've seen in a long time.
Right now, you can get up to $150 off the Asus ROG Ally at Best Buy — with the fully-loaded model with Ryzen Z1 Extreme chipset down to $619, and the base model with Ryzen Z1 available for just $449. On top of that, you can get £100 off the Ryzen Z1 Extreme model in the UK at Currys!
Asus ROG Ally Black Friday deals (US)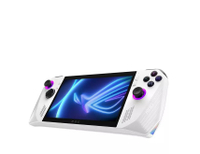 Asus ROG Ally (Ryzen Z1): was $599 now $449 @ Best Buy
Perfect for indie titles and some AAA titles with low graphics settings, the Ryzen Z1 inside the lower-priced Asus ROG Ally is a good PC gaming handheld for, which packs Windows 11 for compatibility with all your gaming libraries — from Xbox Game Pass to Steam.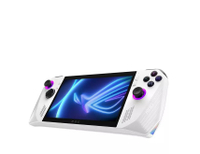 Asus ROG Ally (Ryzen Z1 Extreme): was $699 now $619 @ Best Buy
However, this is the one I'd personally recommend. The Ryzen Z1 Extreme processor has much more power potential to play the latest and greatest games with incredible detail and smooth frame rates on that 7-inch 1080p panel with 120Hz refresh rate.
Asus ROG Ally Black Friday deals (UK)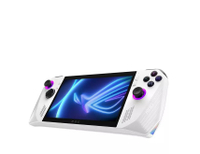 Asus ROG Ally (Ryzen Z1 Extreme): was £699 now £599 @ Currys
Meanwhile in Britain, you can get 100 smackeroonies off the top-of-the-range model — packing that same great Z1 Extreme APU, 16GB LPDDR5 RAM and a 512GB SSD.
I've tested a few gaming handhelds over the past couple of years, and the ROG Ally is easily one of the best. From its sleek aesthetic and ergonomic design, to the gorgeous 7-inch 1080p display with 120Hz refresh rate and the surprising power of the AMD Ryzen Z1 APU, this is a powerful system that is comfortable to hold for hours of gameplay.
Moreover, the Ally runs Windows 11. That can be both a blessing and a curse, as using this desktop OS on a tiny screen can be a little frustrating (luckily, Asus has built an easy-to-use touchscreen version of its Armoury Crate app that doubles as a game launcher). But what this means is that you're not limited to just one game service, like Steam for the Steam Deck. You can play games on the Xbox app, Epic Games Store, and much more.
Elsewhere, the 16GB LPDDR5 RAM is great for complex games with dense levels of multitasking, and you can store plenty of titles on that 512GB SSD (expandable with the microSD card slot). If you're keen to get into PC gaming, but don't want to give up that console-esque experience, this ROG Ally deal is a must-buy this Black Friday.