Tracfone Promo Codes for for November 2023
Use these 10 tried & tested Tracfone Promo Codes to save on handsets, mobile phone plans, accessories & more.
FAQs
Does Tracfone offer free shipping?
Yes, Tracfone offers free shipping as default on all orders including phones & SIM cards (unless any exceptions are listed at the checkout). Most orders will ship in 1 - 3 business days (not including Saturdays, Sundays and holidays).
Can I get Tracfone Black Friday deals?
Like many mobile networks, Tracfone offers plenty of deals for Black Friday, with discounts starting to appear in the middle of November and continuing on until Cyber Monday. In previous years, we've seen as much as 50% off selected handsets & plans, plus extras like free credit thrown in with select options, and we expect 2023 to be similar. Keep an eye on this page for the latest seasonal coupons you can add to your next order, as we update this page regularly.
Can I track my Tracfone order?
You can track any Tracfone order by using the dedicated order tracker on their website. Just enter your order number, which you'll find on your email confirmation, and the associated email address, and you'll be able to see live updates. You can also sign in to your account and check your order status through your order history.
What is the Tracfone return policy?
Tracfone will accept returns on phones, so long as they're sent back within 30 days of purchase in like new condition & their original packaging, with any included accessories. However, you'll need to pay for the cost of your own return. Refunds will be processed as store credit.
How can I contact Tracfone?
If you want to speak to Tracfone's customer service team, you can 1-800-867-7183 between 8 AM to 11:45 PM (EST). Their team operates 7 days a week. You can also start a live chat by clicking on the chat icon in the bottom-right corner and receive a response during the same hours. There's also a self-service option if you're looking to check your balance or arrange a top-up. Just text 611611 and follow the instructions sent to you via text.
---
Hints and Tips
Shop Tracfone deals: You'll regularly see a range of deals on offer from Tracfone, with discounts of up to 50% off selected devices, as well as lower monthly costs on plans or free credit thrown in with bundles. More offers tend to appear around key retail events such as Christmas, Labor Day, and Black Friday, so check back in at certain times of year to save.
Join the Tracfone newsletter: If you want to be kept abreast of the latest promotions & product news from the brand, you can sign up for the newsletter with your chosen email address. New sign-ups will be sent a one-off coupon code for 15% off their first device purchase, making it well worth the effort.
Save with auto-refill: If you're happy with your selected plan, enable the 'auto-refill option' to renew your plan automatically each month. Doing so will also net you a discount on your monthly costs, saving you $5 per month for the first 6 months.
Bring Your Own Phone (BYOP): Already own a smartphone and want to move to Tracfone? Buy a plan for your old handset under the BYOP scheme and you'll get a discount. Just make sure your phone is unlocked by one of a handful of approved networks to participate and get discounted plans.
Save with Tracfone Rewards: Tracfone operates a Rewards scheme that allows customers to earn points for purchases, which can then be redeemed for plans, plan add-ons like extra data, & more. You can become a Tracfone My Rewards member by signing up through their site.
Join the Federal Lifeline program: If your total household income falls below federal poverty lines or you live with someone who receives federal aid such as MediCare, you may qualify for a discount on your mobile & wireless plans through the Federal Lifeline program. Discounts offer a minimum of $9.25 off your bill each month. You can find more details on the Tracfone website.
---
How to use Tracfone Promo Codes
1. Choose one of the Tracfone Promo Codes you'd like to use on this page.
2. Click "Get Code" to reveal it, then copy it to your clipboard for later.
3. The Tracfone website will have opened in a new tab - head over to start shopping.
4. Add the products you want to purchase to your shopping cart as you go.
5. When you're ready to pay, click on your shopping cart to review your order.
6. Below the "Due today" section, you'll find a field labeled "Got a promo code?"
7. Enter your coupon code in the field and click "Apply" to add your discount to your order total.
---
How we source coupon codes
The coupons you'll find on Tom's Guide have been sourced by our dedicated coupons team, who use the web, our relationships with retailers, & our affiliate networks to find the latest codes. The offers on each coupon page are updated every few days to ensure we feature the freshest ways to save, and our commercial team (based in London) also sources exclusive codes and sales info directly from some of the biggest retailers around.
How we test coupon codes
All the coupon codes we list on our pages have been tested by our deals & offers teams to check they work as intended before they've been uploaded. You'll find a wide range of coupons on Tom's Guide, including free shipping offers, student discounts, and savings on various kinds of products.
To ensure that all listed codes are available to use, we don't include any one-time use or user-specific coupons. We also provide as much information as we can to keep things as clear as possible - any expiry dates or terms & conditions will be listed alongside the code. Look for the 'Terms & Conditions' text - you'll be able to click this to expand this section for more details.
What to do if a coupon code doesn't work
We take care to only list tried & tested coupons on our pages, so all codes should be active and confer the listed discount or deal. However, although we keep up to date with expiry dates and any terms & conditions, sometimes retailers change these before we can update our pages.
Should a coupon fail to work as expected, check you meet any listed requirements. These can include minimum spends, multibuy offers, or product-specific promotions (i.e. 10% off selected tablets). You can view all associated requirements by clicking "View terms and conditions" below your code.
If this does not solve your issue, you can contact our customer service team by emailing coupons.tomsguide@futurenet.com. Make sure to let us know which coupon you were trying to use and which page this was listed on, and we'll be in touch to help as soon as possible.
How we make money
Tom's Guide makes money from coupons through a commission-based model. We have agreements in place with each retailer on our site - for every purchase made using one of our coupons or deals, we earn a small percentage of the order total back in commission.
Thanks to this model, we can save our customers money without charging them a thing. You won't pay a penny to get the discounts listed on our pages, so whichever code or deal you choose, you'll get exactly what it says on the tin.
If you're looking for more information on Tom's Guide coupons, you can also read more about How We Source Coupon Codes and How to Use Them on our dedicated page.
As deals editor at Tom's Guide, Louis is constantly looking for ways to avoid paying full price for the latest gadgets. With over 10 years of deals-hunting experience, Louis price checks against multiple retailers and searches high and low for the best deals to bring readers. A born-and-bred New Yorker, Louis is also an avid swimmer and marathoner. His work has appeared on Gizmodo, CNET, and Time Out New York.
1 ratings with the average rating of 5 out of 5 stars.
Tracfone Wireless is a Mobile Virtual Network Operator (MVNO) that was founded in 1996 and now has over 20 million customers worldwide. In 2021, the company was bought by Verizon, and now has more than 90,000 Tracfone stores across the globe (with the majority in the United States). The brand sells mobile phones & phone plans, plus add-ons, accessories, top-ups & phone insurance. Whether you're after the latest iPhone or Samsung Galaxy handset, a refurbished model, or just a basic flip phone or Nokia, you'll find plenty of devices and plans to choice from. Mobile plans start from $9.99 per month, with a number of options to suit all text, call & data needs. Tracfone featured on our list of the best MVNO options on the market thanks to their wide-reaching coverage off the back of Verizon and AT&T signal. On this page, you'll find the latest Tracfone promo codes and a number of other ways to help you save a few dollars on all your mobile needs.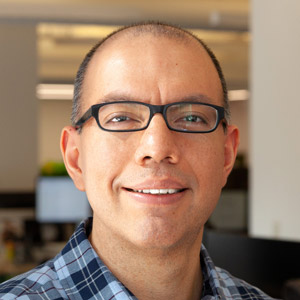 Louis Ramirez
As deals editor at Tom's Guide, Louis is constantly looking for ways to avoid paying full price for the latest gadgets. With over 10 years of deals-hunting experience, Louis price checks against multiple retailers and searches high and low for the best deals to bring readers. A born-and-bred New Yorker, Louis is also an avid swimmer and marathoner. His work has appeared on Gizmodo, CNET, and Time Out New York.