NBN alternatives are becoming more prevalent, seemingly with each passing day. Most Australians will access the internet via a fixed-line NBN connection and be signed up to one of the best NBN plans. But for those who can't access it, or those who are more inclined to compare internet plans, there are a number of NBN alternatives now available.
These NBN alternatives include 4G and 5G home broadband, fixed-wireless internet, satellite and even services including Opticomm and GigaComm, which offer fixed-lined fibre optic broadband that is completely separate from the NBN. TPG also owns the separate Vision Network, which is also muscling itself into the NBN's space.
However, while these non-NBN internet plans may exist, we would be remiss to say that they're not all available nationwide. But, if your property can be connected, you could find making the switch to be a worthwhile, financially beneficial decision.
NBN alternatives: what are they?
We discuss and compare all the NBN alternatives currently available in Australia. Some, such as GigaComm and 5G home internet, can't be accessed by everyone nationwide. But for those that can, the potential for superfast speeds is huge.
Australians in rural and remote areas of the country are being gifted more ways to connect to the internet, too, with the widespread rollout of Starlink satellite-based internet.
5G home internet
5G home internet is currently the most accessible, genuine alternative to the NBN. It still isn't available for everyone in Australia just yet, but if you live in a metropolitan area, there's a good chance you can access it.
5G home internet is a wireless internet service that uses 5G data, similar to what you can experience on your smartphone. It has the potential to match or even surpass speeds provided by the NBN, although network coverage plays a huge role in this.
5G home internet plans come in either capped or uncapped speed tiers. You'll need to be aware of this when searching for a plan.
It's fair to say that if you're already connected to the NBN, then switching providers is relatively seamless. But if you move into a newly-built home, then the initial setup process to get connected can occasionally come with its fair share of headaches, making 5G home internet worth considering.
4G home internet
If you can't access 5G in your area, but you want wireless home broadband, then 4G home internet could be an option. 4G coverage in Australia is currently greater than 5G and, while the major telcos are upgrading or installing new infrastructure to support 5G, 4G isn't going anywhere anytime soon.
4G has the potential to support up to 1,000Mbps speeds, but in reality, you're unlikely to achieve anything significant above 50Mbps. However, this does still put 4G on par with some NBN connections, which makes it a good non-NBN internet plan to consider.
Mobile broadband
Mobile broadband works in much the same way as 4G and 5G home internet, in that it uses a 4G or 5G connection to get you online. However, the key difference with mobile broadband is that you can use it on-the-go, i.e. be mobile.
A mobile broadband modem will either plug into your computer via USB or will be a small, wireless device that creates its own Wi-Fi network. Another key difference between mobile broadband and home 4G and 5G broadband is the amount of data you get.
Home broadband will usually give you unlimited data but mobile broadband will have a limit. The most amount of included data we've been able to find is 400GB included with Telstra's Large mobile broadband plan.
If you're not going to be doing any intense tasks on the internet, such as online gaming or streaming movie after movie, then mobile broadband could be a good NBN alternative for you.
However, you'll want to consider the cost of it, since 5G home internet can cost less, for more included data.
GigaComm
GigaComm is a privately-owned, non-NBN telecommunications provider that promises up to gigabit download speeds — that are genuinely achievable — on its network.
GigaComm owns, manages and controls its own technology and its own network, which utilises a combination of fibre and fixed wireless technologies to get homes and apartment buildings connected. Both apartment buildings and homes are supported.
Because users on GigaComm's network will be able to connect to the internet via a separate network compared to the majority of other users in Australia, the ISP is able to to deliver faster, more reliable speeds, with low latency. Average latency speeds on the GigaComm network are 2 to 4ms, making it ideal for online gamers.
• Best internet plans for gaming in Australia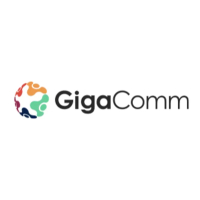 GigaComm | FFW Gigabit | Unlimited data | 24 month contract | AU$199p/m
This GigaComm plan for houses advertises 1,000Mbps download speeds and 50Mbps upload speeds, complete with a AU$0 install. GigaComm says you can double the upload speed of the plan for an extra AU$20p/m.
You can choose a lower speed plan if you wish, and pay less each month (the minimum speed offered is 300Mbps) but if you're going to get GigaComm, we feel you should get the fastest speed to make the most benefit.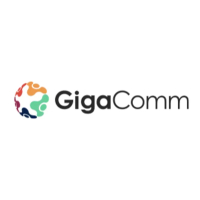 GigaComm | FTTx Gigabit | Unlimited data | 24 month contract | AU$169p/m
GigaComm's plans for apartment buildings are slightly different. The minimum speed you can get is 200Mbps for AU$79p/m, but once again we've selected the gigabit plan.
As is the case with the plans for houses, you won't have to pay a single cent for installation if you select the 24 month contract.
However, the service is currently limited to certain areas in Sydney and Melbourne, but there are plans in place to extend coverage throughout Australian cities in the future. You can find out if your home is connected to GigaComm using the company's service checker on its website.
Pricing for GigaComm starts at AU$79p/m for a FTTx connection and AU$119p/m for a FFW connection. Installation fees for the equipment are applied if you choose either a month-to-month contract, or a 12-month contract (FFW plans only).
If you take out a 24-month contract and connect via either FTTx or FFW, your installation fee is AU$0. For FTTx connections to apartment buildings, you also have the option of a month-to-month contract, and this incurs a AU$125 install fee.
For FFW plans, you have the option of either a 12-month contract or a month-to-month contract. 12-month contracts incur a AU$999 install fee, and month-to-month plans have a $1,500 install fee attached. GigaComm offers a 30-day cooling off period, allowing you to leave and receive a full refund if you're unhappy with the service.
GigaComm is only available through the company itself and not through other RSPs. You can check to see if you're eligible for GigaComm by clicking here.
Starlink
For some Australians living in remote and rural areas of the country, satellite internet is the only way they can get online and up until recently, NBN's Sky Muster service was the only option.
But now Elon Musk has gotten in on the satellite-based internet action with his company, Starlink. Starlink is still a relatively new technology, having only been prototyped in 2018, being made available to North Americans in 2020 and launching in a trial phase in Australia in early 2021.
It is now available nationwide in Australia and according to the Australian Financial Review, currently has around 120,000 Australian residents connected to its service.
Starlink works in a similar way to Sky Muster, in that it relies on satellites orbiting the earth to send data signals to receivers installed on your property, which are transmitted around your home via Wi-Fi.
However, Starlink is more effective than Sky Muster, because not only are there a far greater number of satellites, but they are also much closer to the earth. The company says they orbit at around 550km, compared to the 35,786km distance occupied by other geostationary satellites providing a similar service.
This means the signals being sent down to the earth take less time to travel, which results in a faster internet speed for you, with noticeably less latency.
Starlink says speeds should range between 20Mbps to 100Mbps, with latency of 25ms to 50ms. This puts it (on paper) on par with an NBN 100 plan, but with a higher latency. For comparison, 20ms latency is what you can expect from a 4G internet connection.
Data published by Ookla for Q2 2022 recorded a median download speed of 102.76Mbps on Starlink, compared to a median download speed of 51.76Mbps across all other internet providers. The median upload speed in Australia was recorded at 10.45Mbps, compared to 17.86Mbps from fixed-lined internet services.
Starlink satellites also number in their thousands, meaning there should nearly always be one in space 'nearby' to transmit a signal to your home.
Naturally, there is a cost involved to take advantage of such a service. In Australia, the cost for the required hardware is AU$924, unless any promotional deals are running (at the time of publishing, the necessary hardware can be bought for AU$199 if you live in a rural area) along with a AU$139p/m fee for the unlimited data service.
There are different plans and hardware depending on your use. There is a business plan, for example, which comes with a receiver that is capable of receiving data from a greater number of satellites to facilitate the greater number of devices connected to it.
There is also a flat-mounting receiver that can be installed on the top of a vehicle so you can access the internet when moving around the country. Starlink offers new customers a 30-day trial period. If you're not satisfied with the service, you can return the equipment and receive a full refund.
Opticomm
Opticomm is a privately-owned telco network that has been installing its own fibre optic infrastructure in Australia, to deliver fast internet connections to homes. Opticomm is a wholesaler, so you can sign up for the service through a number of service providers, including Aussie Broadband, Exetel, Origin and even Telstra.
The vast majority of Opticomm's network is based on the fibre-to-the-premises (FTTP) connection type, meaning speeds of up to 1000Mbps are possible. However, Opticomm is currently limited in its availability and as such, only a handful of Australians can actually take advantage of the service.
Opticomm is predominantly found in new build homes and apartment buildings, which chose Opticomm to be installed during construction.
In some cases, Opticomm has bought and taken over the FTTP infrastructure previously laid by NBN, which it will upgrade to its own. Once Opticomm's upgrading works have finished, customers in those areas who previously connected to NBN, will have to connect to Opticomm instead if they want a fixed-line connection.
But, Opticomm will be just as fast as NBN, if not faster, because the entire cable network uses fibre optic technology. NBN, meanwhile, may use a combination of fibre optic cables and older copper cables, to deliver internet to your home.
While 1Gbps speeds are achievable, you don't have to sign up to the superfast service if you don't want to. Opticomm offers the exact same speed tiers as NBN, with the key difference being, all will be available to all households with Opticomm installed. With NBN connections, only those with FTTP and HFC connections can achieve the potential maximum 1000Mbps download speeds.
NBN alternatives FAQ
Do I need an NBN plan?
If you want to connect to the internet with a fixed-line connection, yes. The older copper cabling used for ADSL connections will eventually be shut down, to be replaced with fibre optic cabling for NBN.
However, there are a number of alternatives to the NBN that may suit your needs better, or may even be more affordable than an NBN plan.
Is 5G home internet better than NBN?
5G home internet has the potential to provide much faster speeds than NBN. However, the current 5G network coverage in Australia is relatively limited, predominantly being found in just the major cities.