Get the best PS4 family games on your shelf or hard drive for your next game night or rainy day, and you'll have entertaining interactive experiences ready for players of all ages. Whether you feel like collaborating or competing, we've got the options you'll want below.
Some of the games you may remember from your own childhood, and therefore can introduce to your kids like an old, well-loved toy from the attic. Others are new but make the most of modern game design and tech to let you collaborate or compete together. It all depends on what you're all in the mood for.
Whichever of the best PS4 family games you decide to pick up, it should be perfect for if you're stuck inside on a rainy day or all out of ideas next time you have a big group of kids and adults over at your place.
The best PS4 family games you can buy today
Why you can trust Tom's Guide Our expert reviewers spend hours testing and comparing products and services so you can choose the best for you. Find out more about how we test.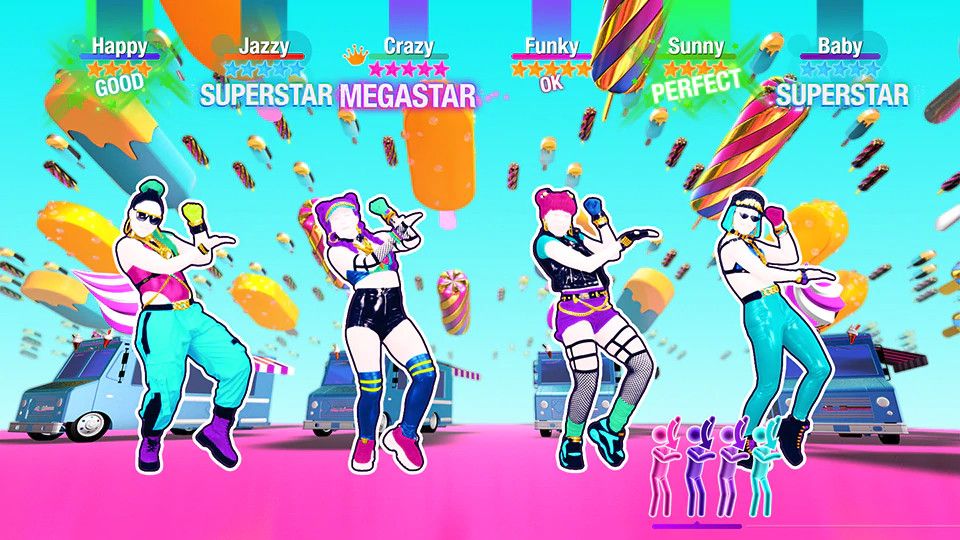 1. Just Dance 2021
If you and your co-players are feeling restless, it might be time to Just Dance. Take turns or as a troupe of up to six dancer to forty new and recent tracks, including 8 targeted specifically for younger players. All you need is a smartphone to act as your motion tracker, so the game can ensure you're nailing the choreography.
If that's not enough content for you, you can subscribe to Just Dance Unlimited for a monthly or annual fee, letting you access the series' full 600-song library. That should be more than enough to keep the family engaged and moving for hours to come.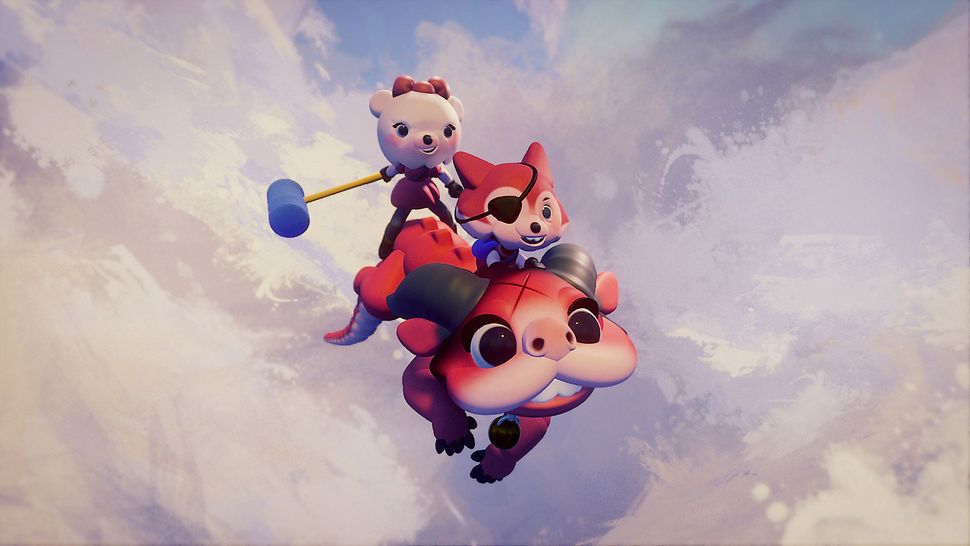 2. Dreams
If you and your family don't know quite what you want to play, you may want to try out the multitude of games available on Dreams. Alternatively, if you are feeling particularly creative, you can use the powerful tools to make your own experiences to share, be that a full game or just some digital art or music.
Coming from the same company that made LittleBig Planet, it's unsurprising how much variety you can find among the shared games. However if you want to keep things offline, then there's the Art's Dreams mode which acts as a highly varied "campaign" to play through.
3. It Takes Two
This co-op title runs the gamut when it comes to different game modes and tasks for the two players to help each other out with. You'll find yourself snowboarding, flying, exploring and puzzling as you play two people trapped as doll versions of themselves, trying to find their real bodies again.
If you and your family are apart right now, you can actually play co-op online without buying two copies of the game. Just download the "Friend Pass" and you can join in.
Just be warned that the story's plot revolves around a divorcing couple, and has a T rating, so it's not going to be appropriate for all families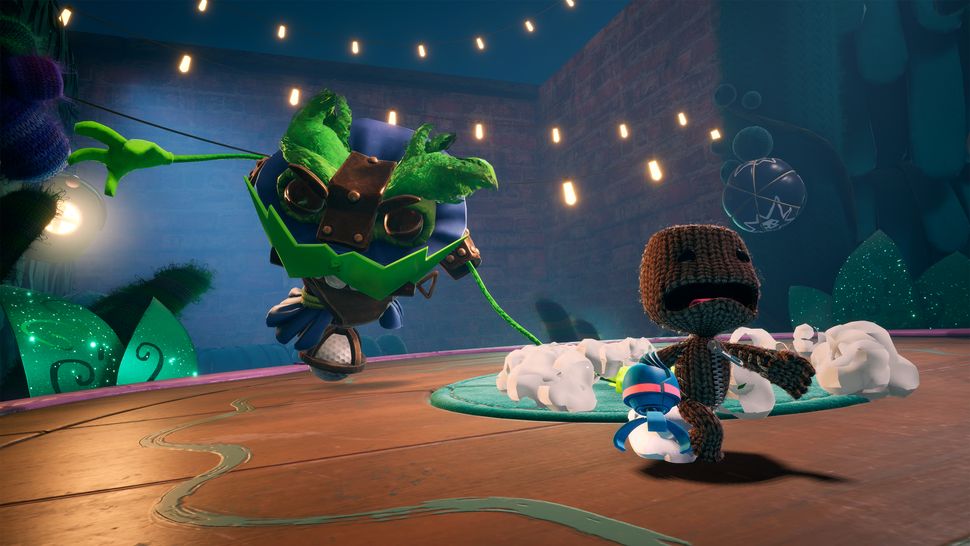 4. Sackboy: A Big Adventure
You might remember Sackboy from the Little Big Planet series of 2D platform games. Now you can take this textile hero out into the third dimension in his new cross-generation game.
Sackboy has a lot more moves and gadgets to use this time around, resulting in some deeper 3D platforming gameplay as you make your way through the levels searching for all the collectibles. The whole game works with up to 4 co-op too, and includes some unique levels you won't see in single-player, making for even more fun if you've got friends or family next to you.
It's among the best PS4 family games, but it's also available on the PS5 if you've happened to upgrade already. If that's not happened yet, then you can get both versions for free with a single purchase of the digital edition.
5. Crash Team Racing Nitro-Fueled
While a certain popular kart racing game is locked away on the Nintendo Switch, this Crash Bandicoot-themed racer is the best casual racer you'll find for your family on the PS4.
A remake of the 1999 original to match the remastered original Crash Bandicoot trilogy (see below), you'll be racing as one of the Crash cast around several tracks, either in your standard dash to the finish line or in an arena battle, either way using fun power-ups to even the odds.
There's a single-player adventure mode that lets you gradually unlock characters and tracks, and an eight-player online mode, but what you'll likely be interested in for family gaming is the four-player local multiplayer, providing the chance for as many people as you have controllers to face off against each other, or to team up depending on which of the racing or arena modes you go for.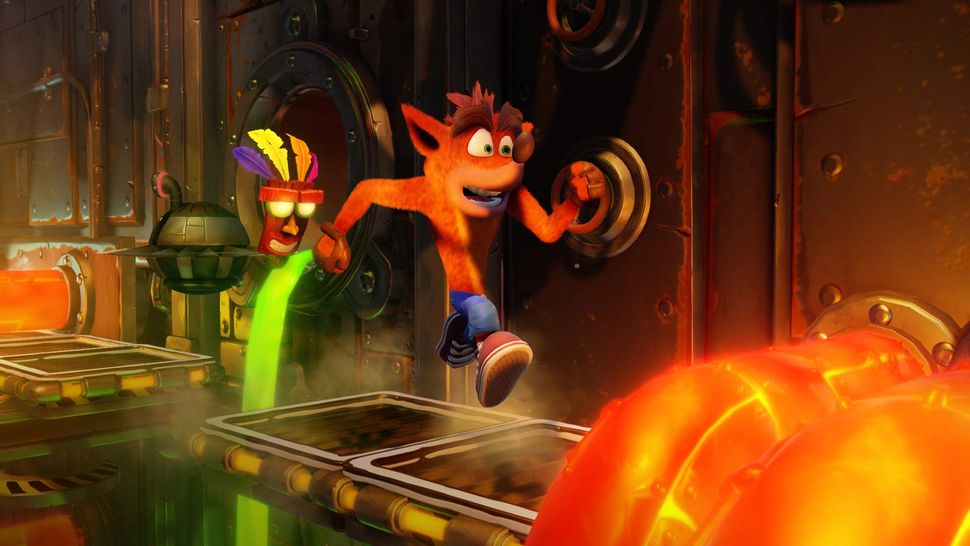 6. Crash Bandicoot N. Sane Trilogy
If you grew up gaming in the early 2000s, or just have an appreciation for the classic games of the PS2 era, here's the best PS4 family games for a nostalgia trip for you and your loved ones to enjoy. Across the three games in the original trilogy, you can pilot Crash over, under and through the obstacles that make up the many levels. You can take it easy, and just try to make it to the end of each level, or you can challenge yourself or your family by trying to get every available collectible.
Even if you're not the one with the controller in their hands, you can still appreciate the lush, colorful world and the game's zany humor. It can get fiendishly difficult at points, so it's perhaps not the most relaxing game on this list you could pick, but there's so much content you'll be busy for hours.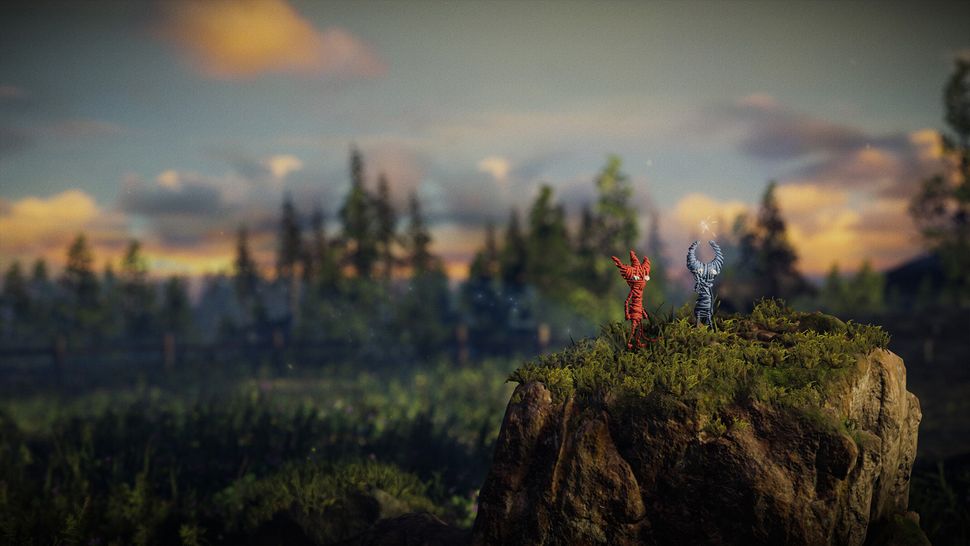 7. Unravel Two
Unravel Two mixes a pair of adorable protagonists, a red 'Yarny' and a blue one, with a blend of challenge and beautiful storytelling. Players unravel their Yarnies, controlling either both at once or a single one with a co-op partner taking the other, to solve puzzles, avoid enemies and navigate obstructions in the environment. The same goes for the background story too - there being a second set of characters and events going on behind you as the Yarnies travel forward, with interesting parallels between your experience and that of the two children you keep seeing but never meet.
It's not the longest game out there, but it's challenging enough for adults and older kids while being cute enough to keep younger children in awe, with a wholesome message about working together to overcome any obstacle in your way.
8. Journey
Years after Journey's initial release, it's still one of the best PS4 family games. You start as a red-hooded figure dropped in the desert and embark on a journey that involves walking, soaring and sledding through diverse environments in a truly cinematic fashion. It's simple to play but will keep the attention of both children and adults as it draws you in and makes you fall in love with beautiful visuals, a stunning soundtrack and a silent protagonist who can make you surprisingly emotional.
The gameplay is simple - mostly consisting of walking, running and jumping. However, your character's scarf can gather magic in the form of flying pieces of fabric that you summon with a musical shout. There's the option for co-op too with other players online, but there's no way to communicate, which is not only a novel experience but also means there's no risk if your kids encounter another player online.
9. Rayman: Legends
Rayman Legends is exquisitely drawn, but it's no cartoon. The hand-drawn art is mixed with solid 2D platforming action and an awesome soundtrack that brings everything to life that will draw anyone in.
Grab a kid or spouse and play in chaotic local co-op over 120 levels, including awesome rhythm-based challenges and epic boss battles. You are carefully taught everything you need to know to beat the game level by level, so even new gamers should find playing this game a breeze as you grab the many collectibles you need to unlock new levels and characters. And if one of you fancies a break, you can easily drop in and out as you like without disrupting things for the other players, which is great if you can only spare a few minutes to join in.
10. LittleBigPlanet 3
Your family will love LittleBigPlanet 3 for its cute characters and seemingly endless opportunities to create. The majority of the game is solving puzzles in a '2.5D' world, but once you're done with the included campaign (narrated by Stephen Fry no less), you can also create your own levels, characters, objects and more. You can also test them out, and share them with other players while trying out an inconceivable number of user-generated levels.
The game expands on previous titles by adding new characters other than the series mascot Sackboy who offer new abilities like flight, changing size and wall jumps. Furthermore, if you played the first two LittleBigPlanet games, you can use its downloadable content packs with this game, meaning this member of the best PS4 family games list will never let you run out of novel content to play.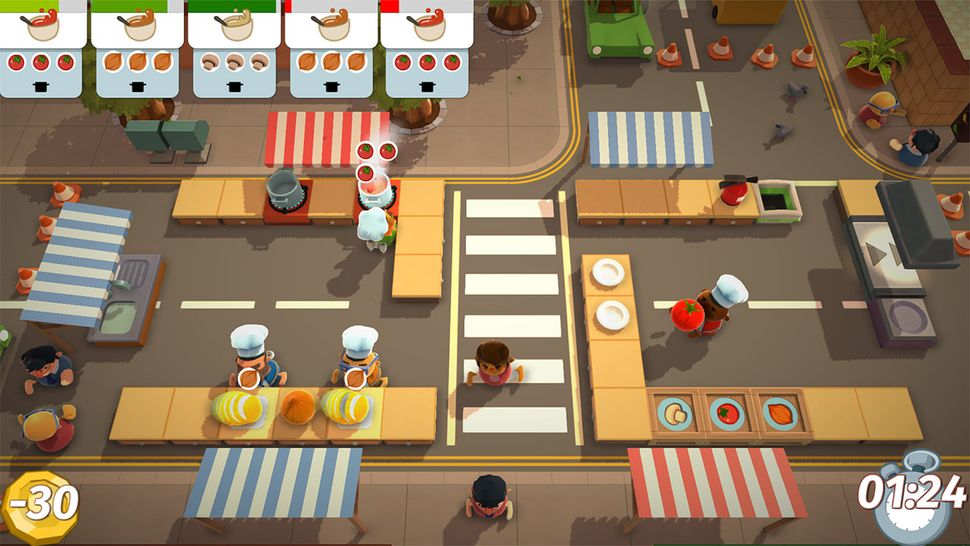 11. Overcooked
Even if your family won't help you out in the kitchen, they'll love the crazy cooking game of Overcooked. This is a party game that lets up to four players try to cook a meal (and wash up as well) in various kitchens around the world. A team effort can create a meal fit for a king, but you could also end up burning all your ingredients before you get a chance to get started.
You'll need good communication to face the challenges ahead of you, as no one player can do everything in the kitchen without running out of time. Plus with different meal orders coming in and parts of the environment changing and moving, it'll be a great achievement to get through the whole game, let alone score three stars on each one.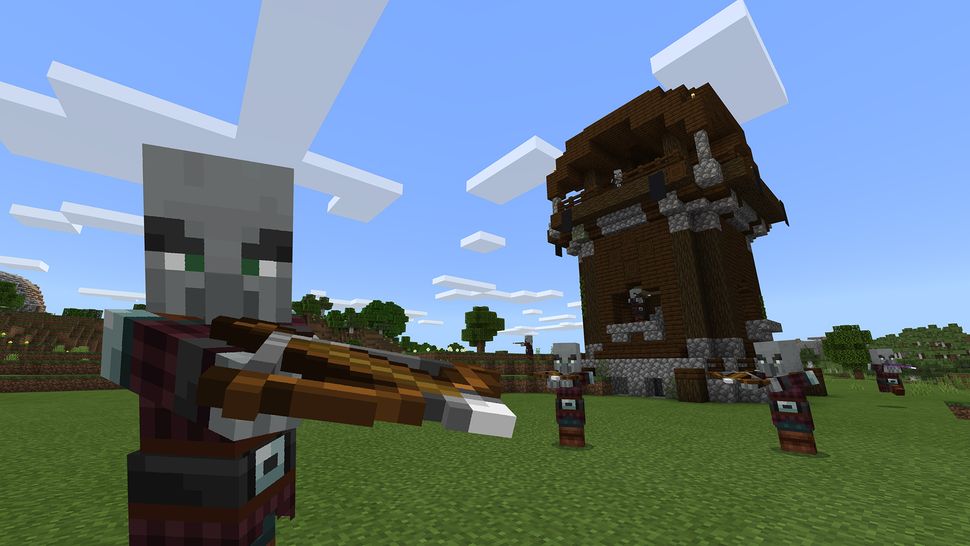 12. Minecraft
Whether or not you have a kid, you will have most likely heard of this game: it's become a juggernaut of entertainment in just a few short years, and is a deserved member of the best PS4 family games list. It offers the creativity of Lego with enough varied gameplay systems that any player can find something they enjoy doing and work at it for hundreds of hours.
It works perfectly well as a single-player experience, but pick up a controller and you will find that up to four players can build a blocky world with no limits in Creative Mode, or the group can take to Survival Mode and explore, dig up rare resources to improve your gear and base or fight the Creepers, zombies, Endermen and other baddies as you complete a series of goals that will take you through everything the game has to offer.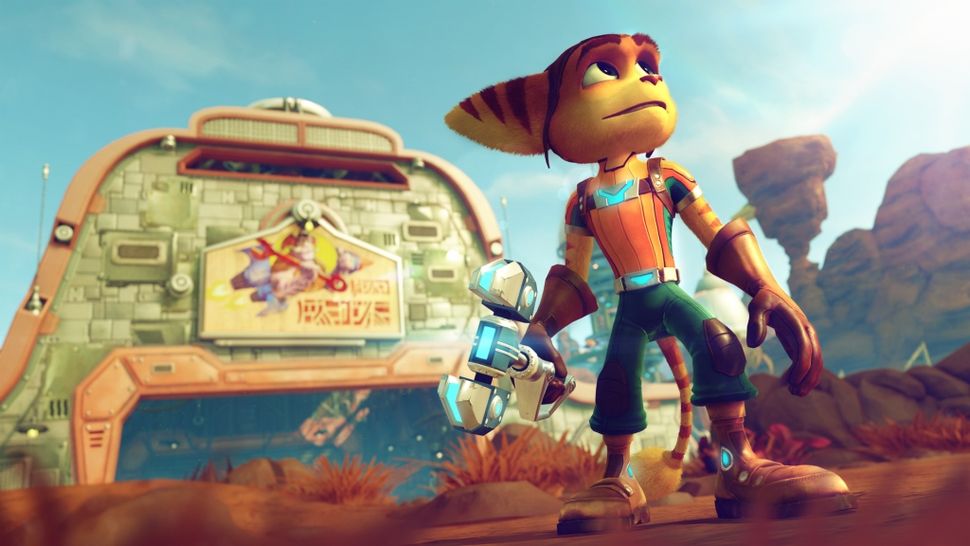 13. Ratchet and Clank (2016)
While the Ratchet and Clank movie was pretty bad, its movie tie-in, a remake of the original 2001 PS2 title, is among the best PS4 family games. The characters, be they good or bad, are charming and funny and it doesn't hurt that they and the environments look great too.
The platforming is intuitive, and Ratchet getting the usual enormous arsenal of weapons and gadgets to play with, with both new ones and returning favorites. Clank also gets a fair chunk of gameplay himself, controlling tiny robots to solve puzzles, and there's a sprinkling of spaceship combat and hoverboard racing to give players the kind of gameplay variety only old-fashioned platformers can manage.
The reimagining of the series is enough fun to delight old fans and rope in newer players. There's no multiplayer, but it's still fun to watch as a non-player, just to take in the sights of the action-packed planets.
14. Lego Marvel Super Heroes 2
You love video games, you love Lego bricks and you love the Marvel Universe? Lego Marvel Super Heroes 2 is perfect for kids of all ages, letting them play as heroes and villains in a massive cosmic storyline across the globe and multiple realities. While fighting Kang the Conquerer, you'll see all of your favorite heroes from Marvel movies as well as comic favorites like Kamala Khan (Ms. Marvel), Spider-Gwen and Mysterio.
The game's story means you get to do a lot of interdimensional and time travel during the game, which means new fun twists on your favorite heroes depending on the era you're currently in. And you'll want to find as many as possible because the central mechanic of the Lego Marvel games is switching between a range of heroes to find the one who can help you solve the problem each part of the level presents.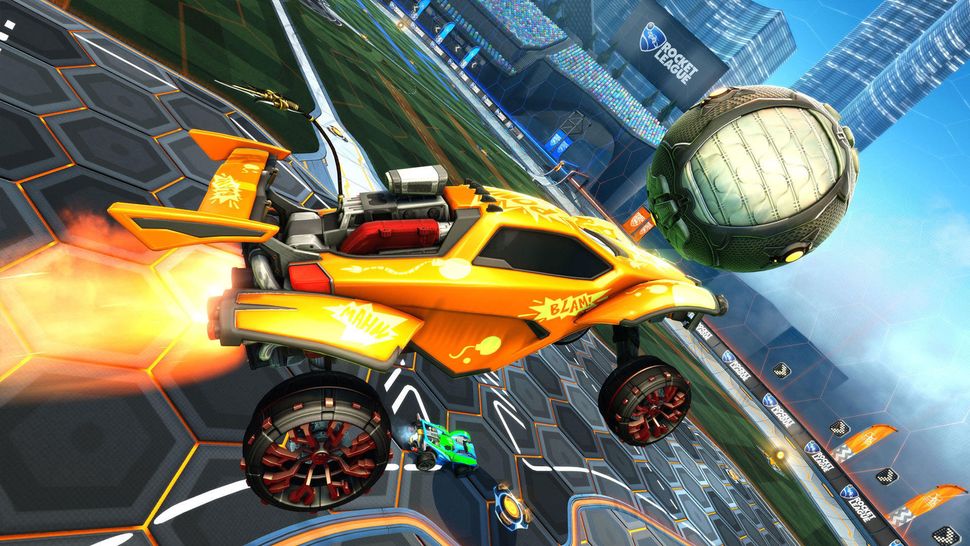 15. Rocket League
Rocket League is downright addictive, and it will bring out the competitive side of your family. The popular multiplayer game combines cars with soccer on a giant pitch, using turbo boosts and fancy steering to guide the ball into your opponent's goal. If that doesn't sound exciting enough, then the game offers a huge number of 'mutators' that will change parts of the game in different ways, like changing the physics to turn this soccer-like game into one more like ice hockey or basketball.
It's an easy concept to understand but takes time to fully master, so it's great if you want a new digital hobby or just want to quickly set up a 'pick up' game between first-time players who want to try it out. Up to four players can play together with split-screen multiplayer, so everyone can play together and score goals in fast and furious ways.
16. Skylanders Imaginators
The toys-to-life craze is big with younger gamers, and there's no franchise of this genre as big as Skylanders. There have been numerous generations of Skylanders that have all changed up the gameplay in numerous ways, but backward compatibility means any figures you buy will work with any previous version of the game
The most recent version, "Imaginators" comes in a starter pack that includes two characters and a creation crystal, which you can use to create your own characters or play randomly generated ones. The game itself features platform and combat action, with swapping over the figures on your Portal of Power peripheral necessary to complete the levels. The constantly changing environments and challenges, combined with the unique tactility of using the toys to summon your in-game character are what make the Skylanders experience a uniquely enjoyable one.
How to choose the best PS4 family games for you
One of your first considerations when making a buying decision is if you're specifically looking for multiplayer or single-player games. The majority of games as a whole only let one person have control at any one time, even if they can play online with others. If you want everyone in the family to play at once, you need to look for games with local multiplayer or local co-op and have a matching number of controllers to use.
Don't discount any of the single-player offerings on this list either. Sure it's fairer if everyone gets to play at the same time, but perhaps consider passing around the controller or just spectating for a different kind of fun that can still involve multiple people. Just avoid the temptation to be a back-seat driver/player!
A final word of warning if you're interested in investing in one of the titles that offer in-game purchases. With these games, you can all too easily fork out a lot of extra money, as they heavily encourage you to buy more content to keep the experience fresh. Don't worry about being forced to bankrupt yourself, as you will be able to play fine with just the vanilla content and the stuff you unlock, but set spending limits for yourself and your family members so you don't get carried away accidentally.