You might be surprised to learn that some NBN providers offer dedicated NBN plans for seniors, often combining home broadband and a home phone into one package. It makes sense, since it's unlikely a pensioner is going to need an NBN 1000 broadband connection, but yet they will want to phone you three times a day to tell you about a show they watched on TV.
To this end, NBN senior plans are usually built around the more basic NBN speed tiers, such as NBN 12 and NBN 25. Of course, if your grandma does want to get stuck into some 4K content on Netflix, then she'll want to look into signing up for one of the best unlimited NBN plans, which offer faster speeds and unlimited data.
What to look for in an NBN seniors plan
Speed
When shopping around for an NBN seniors plan, there are a few things you want to keep in mind, besides the cost and included services. As we've previously said, it's unlikely someone over 65 is going to need a superfast 250Mbps internet connection (although, if the grandchildren visit a lot, it could be worth thinking about). An NBN 12 plan, with a typical evening speed of 11Mbps could well be enough, then.
Customer support
Only a limited number of NBN providers continue to support the NBN 12 speed tier, with many opting to support NBN 25 as the lowest possible speed. But, once you've decided which is the best speed tier, you need to think about the customer support once you're up and running.
Aussie Broadband and Mate, for example, both provide 100% Australian customer support teams. In fact, both retail service providers (RSPs) score well for their customer support on ProductReview. Without wanting to cast a generalisation, the older generation are less likely to be tech savvy, so having excellent customer service who can talk through various processes clearly and patiently is a must for seniors.
Bundled services
Just because someone is a member of the older generation, doesn't mean they can't enjoy the very best TV, movies and sports from around the world. But, navigating between various apps and signing in with different passwords can be far from enjoyable.
To help with this, some NBN providers offer a simple, one account service that bundles a number of the most popular streaming services into one package. They're all paid for via one monthly payment too, streamlining the entire process.
If this sounds like a service you (or your grandparents, if you're looking for them) could benefit from, it's another feature worth looking out for.
Best NBN plans for seniors
As mentioned earlier, some Australian NBN providers have dedicated plans for seniors and pensioners, or offer discounts for people with a seniors card, making them a perfect first stop to getting internet in your home.
Some other NBN providers may offer a discount for people with a Seniors Card, Pensioners Concession Card or a Veterans Card, but they're not always guaranteed. If there's a particular NBN provider you wish to sign up with, it's always worth contacting them to see if they can offer any additional discounts.
We've done our research and have determined these to be the best NBN plans for seniors.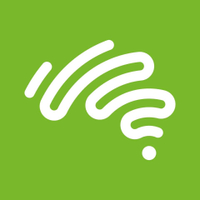 Aussie Broadband | NBN 12 | Unlimited data | PAYG phone | AU$55p/m
Aussie Broadband has senior NBN plans that are available to anyone aged 60 and over and include a couple of exclusive deals. The first plan, mentioned here, includes an NBN 12 connection and unlimited data with a AU$4 discount for seniors. Aussie Broadband also offers an NBN 12 plan with 100GB data and unlimited calls as an exclusive to seniors.
However, since all of Aussie Broadband's plans come with VoIP calls included for free, the plan here with casual phone use is our recommendation. The telco's customer support team is open from 8am until midnight, seven days a week, meaning there should always be someone on hand to help you get online and learn how to use VoIP software such as Skype or FaceTime.
Alternatively, while without the benefit of a seniors discount, Aussie Broadband's NBN 25 plan, with 25Mbps download speeds, is available for $69p/m and the same customer service perks.
Total minimum cost: AU$55 | Yearly cost: $660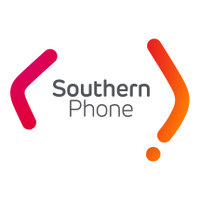 Southern Phone | NBN 25 | Unlimited data | Add-on phone bundle | AU$60p/m (for 12 months, then AU$75p/m)
Southern Phone has put together an attractive-looking NBN bundle for seniors that combines a 25Mbps NBN with unlimited data, and a home phone plan that includes unlimited calls to local, national and mobile numbers. Calls to 13 numbers are charged at 40 cents per call as a flat-rate and the cost of international calls varies depending on the country you're calling. The additional phone plan is currently reduced to AU$5p/m for 12 months as an exclusive to the seniors bundle.
You're able to add a modem and pay for it either by way of a payment plan or outright. Monthly payment plans start at AU$3.75. All plans are based on a 24 month period, so if you decide to leave your Southern Phone plan before this period is up, you'll be required to pay the monthly fee for any unused months.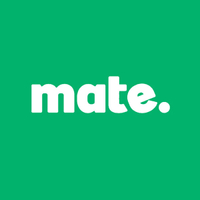 Mate | NBN 25 | Unlimited data | Unlimited national calls | AU$68p/m
While not targeted specifically at seniors, Mate does offer an NBN and home phone service that uses VoIP (you can read more about VoIP in the FAQ section at the bottom of this article). Mate's NBN includes unlimited calls to local, national and mobile numbers, but you will still need to pay an additional charge for international calls using the VoIP phone service.
Mate's customer service team is based in Australia and can be contacted via email or live chat, six days a week and until 7pm at night.
Total minimum cost: AU$68 | Yearly cost: AU$816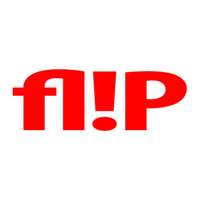 Flip | NBN 25 | Unlimited data | AU$44p/m (for 6 months, then AU$52.90p/m)
Flip NBN for seniors presents even greater value than its already-well-priced NBN plans for regular folk. Flip offers speeds from 12Mbps through to 50Mbps for its senior plans, so should you need extra speed at a discount, you have the option. We've selected the 25Mbps plan here, as it should offer more than enough speed for the majority of senior users.
You can also add-on a home phone call package, with three options to choose from. The Basic AU$2.95 package requires you to still pay per call or per minute, depending on if its local or national, while the AU$15.95 Bonus grants you unlimited calls across local, national and mobile. International calls are charged no matter which phone bundle you choose.
Please note, that in order to take advantage of Flip's senior discounts, you will need to present an eligible identity card.
Minimum cost: AU$44 | Total cost for first 12 months: AU$581.40 | Yearly cost after discount: AU$634.80
Any others?
We did find during our search that Westnet offers a specific plan for seniors that on paper appears to be good value. However, after looking up reviews for the company, we determined that the customer service was pretty dire. When you consider seniors are likely to become more confused by the NBN, and so will need efficient support, we felt the poor quality of customer service was enough for us to be unable to recommend them.
While the telcos we have mentioned offer plans targeted directly at seniors, it doesn't mean you can't shop around further. Some of the major NBN providers in Australia, such as Telstra and Optus, provide a phone line for free (although they may still charge to make phone calls) and because of their notoriety, should provide a reliable service. They may cost a little more each month, but the reliability could be enough to make it worthwhile.
With this in mind, we've rounded up some of our other favourite NBN deals that could be the perfect option to get seniors and pensioners online.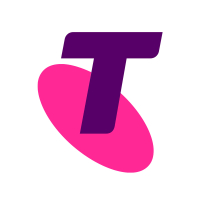 Telstra | NBN 25 | Unlimited data | Unlimited calls | AU$80p/m
Telstra doesn't offer dedicated seniors plans, but they do offer a solid NBN 25 plan that includes everything a senior could need, plus a few extras. Firstly, the 25Mbps speed with unlimited data will be more than enough for basic web browsing, emails and even some video calls with family.
Secondly, Telstra NBN plans come with unlimited calls to local, national and Australian mobile numbers as standard. The AU$80p/m pricing is here is still AU$20p/m more expensive than the equivalent bundle from Flip (mentioned above) but you do also get quite a few extras thrown in for free.
These include two months of Binge, three months of Apple TV Plus, four months of Spotify Premium and 12 months of Kayo Basic. So, even if you don't necessarily need access to a wealth of video, music and sports content, you can keep the grandkids happy when they come to visit.
Total minimum cost: AU$80 | Yearly cost: $960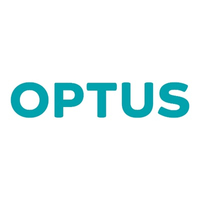 Optus | NBN 50 | Unlimited data | AU$10 minimum for calls | AU$79p/m
Optus doesn't offer any senior-specific plans either, but its plans are cheaper than Telstra. Optus offers NBN 50 plans as a minimum if you want one its modems. There's no NBN 12 option, but you can find a 25Mbps plan, but you're required to provide your own modem.
You don't get much else included for that price (Optus now charges for its Optus Sport service) but you can add a phone line onto your package for a minimum of AU$10p/m. You will need to provide your own phone, but the AU$10 package grants you unlimited calls to Australian numbers and 500 calls to 13/1300 numbers each month. Adding on this package brings the total price to AU$89, compared to AU$95 for the equivalent Telstra plan.
International calls can be added for an additional AU$15p/m.
If you do require a home phone service, we would suggest looking at some other NBN providers before deciding, but if you just need a reliable NBN connection, Optus is still a good option.
While all telcos will charge for a compatible modem (if you don't have your own) you can usually return them for free if you cancel your plan. Optus, however, will charge you AU$7 for every unused month of a 36 month term, if you cancel your NBN plan. Optus covers the cost of the modem if you stay connected for 36 months.
Total minimum cost: AU$331 (including modem) | Yearly cost: AU$948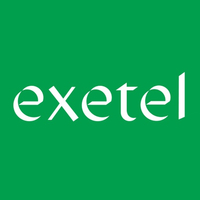 Exetel | NBN 25 | Unlimited data | Unlimited calls | AU$63.95p/m (for 6 months, then AU$74.95p/m)
Exetel is frequently one of our favourite NBN providers here at Tom's Guide, offering a stellar combination of consistently good speeds and good value. Exetel's NBN 25 plan is available with standalone broadband for AU$53.95 for the first six months, but we've added on the AU$10 unlimited calls packs.
This gives unlimited calls to Australian numbers, including mobile, along with unlimited international calls to 12 destinations, including the UK, USA and New Zealand. It's also part of the telco's Slash My Bill service, which slashes AU$5 off your broadband bill each month. This should bring the monthly price down to AU$70.95 after the introductory discount.
Total minimum cost: AU$63.95 | Total cost for first 12 months: AU$833.40 | Yearly cost after discount: AU$911.40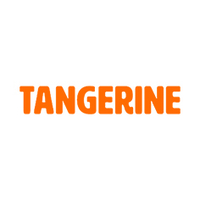 Tangerine | NBN 25 | Unlimited data | Optional calls pack | AU$44.90p/m (for 6 months, then AU$59.90 p/m)
Tangerine regularly comes up as one of the most affordable NBN providers and that's certainly the case here. Tangerine's NBN 25 plan is one of the most affordable on the market, and you can choose to add on a calls package for an extra AU$10p/m. The calls package only includes national calls and calls to mobiles in Australia. Calls to 13/1300 numbers are charged at 45c per call and international calls are only supported for 20 countries, and each charged at individual rates.
Total minimum cost: AU$44.90 | Total cost for first 12 months: AU$628.80
NBN for seniors FAQ
Do pensioners get a discount on NBN?
Senior discounts on NBN plans will vary between providers. On the whole, there aren't any discounts for seniors and pensioners, however some NBN providers such as Aussie Broadband and Flip do have some exclusive NBN plans for people with a Seniors Card.
But while these exclusive plans may look appealing and offer everything you need, you may be able to get a faster NBN plan for the same cost or less, if you don't require a home phone service.
What is VoIP?
VoIP is a term and technology you may be unfamiliar with. It stands for Voice over Internet Protocol and allows you to make phone calls using an internet connection, as opposed to the traditional method of copper wiring.
VoIP calls can be made for free, or can come with a charge. Calls made using services such as Skype, Viber or WhatsApp are free, but these need to be made to accounts using the same service. If you want to make calls to landline and mobile numbers using VoIP, then you will have to pay.
While VoIP is more likely to be used in a business setting, it has a number of benefits for residential customers. The biggest being an improvement in call quality thanks to a feature called HD Voice. VoIP calls also have increased security to prevent them from being hacked or intercepted.
If you have a mobile phone, then some providers may offer Wi-Fi calling. This feature is similar to VoIP, in that it uses the internet to make and receive calls, but these calls will nearly always be free (actual charges may differ between network operators). However, they rely on you having a strong Wi-Fi connection.
Does Telstra have a seniors discount?
Telstra doesn't offer a seniors discount on its NBN plans, but does offer a AU$10 discount on its Ultimate Voice home phone plan (without NBN), bringing its price down to AU$45p/m.