Apple's New iPhone 4S, iOS 5, and iPods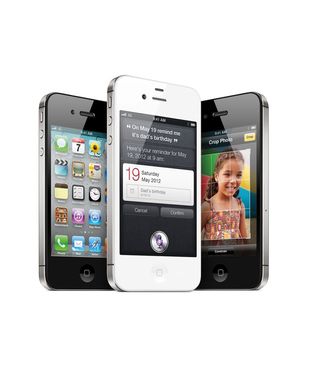 The iPhone 4S
Apple took the wraps off its latest phone today, the iPhone 4S. It's not the wholly new device some were expecting (or wanting), but the spec bump is quite impressive nonetheless.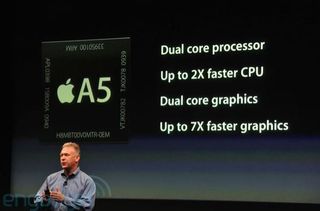 As powerful as the iPad 2
The iPhone 4S might look the same on the outside, but it's new dual-core CPU and GPU should offer quite the boost in power and performance.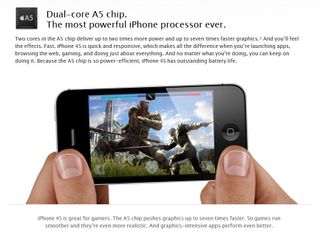 The A5 Chip
More info on the A5 chip.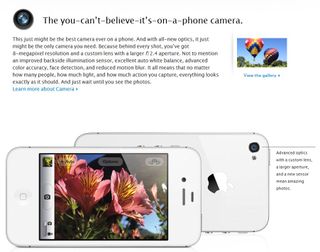 A5 Continued
Along with a new processor comes a new camera. The front camera is ready for FaceTime HD, while the rear sensor is an 8 MP beauty that can also record 1080p HD video.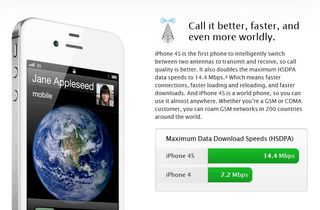 New Antennas
Apple has tweaked the way the iPhone 4S's antennas work, resulting in a potentially faster wireless connection. It's all relative to your location, of course, but twice the download speed should prove fruitful for everyone in some way.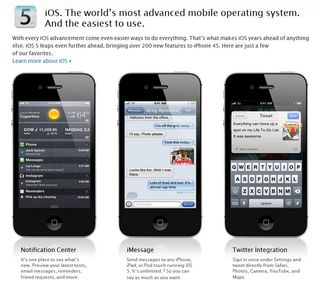 iOS 5 Features
Along with the iPhone 4S comes iOS 5, which will also push out to the iPad 2. There's a new notification center, a brand new iMessage client that works on all iDevices, and deep Twitter integration.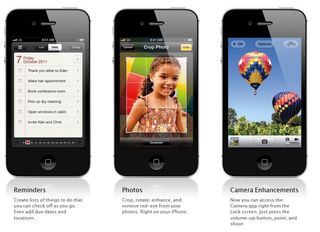 iOS 5 Features Continued
Reminders (left) is also a big addition, as notifications can be set to go off when you arrive or leave a specific location (like being reminded to buy milk on your way home from work).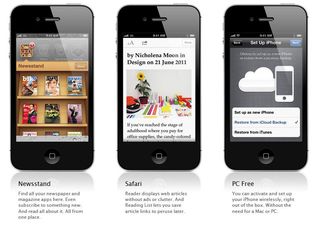 iOS 5 Features Part 3
Computer-free updates are finally here! Updating iOS no longer requires being tethered to a PC or Mac. Even activating the phone for the first time doesn't require another machine.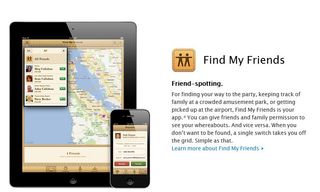 Find My Friends
Apple's answer to Google Latitude: Now you can see where your friends are in the city, or tell them where you're going. It's an optional service, of course, but it's nice to see this Google-inspired feature on an iDevice, finally.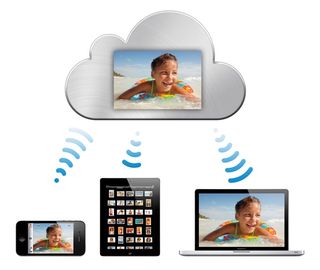 iCloud
We've talked iCloud in the past, so now it's finally coming to fruition. All (or most) of your photos, music and documents will be stored in the cloud, waiting to be accessed on any Apple device. Also, via iTunes Match, Apple will keep your entire music collection in the cloud (and upload songs in your library that they don't have) for $25 a year.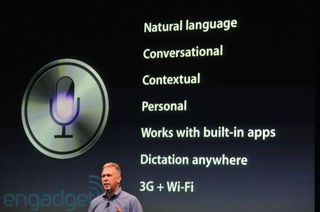 Siri
Siri is another big iOS 5 addition; the app acts like a giant voice search program, answering any number of questions you might have (what's the forecast? Where's the nearest Chinese restaurant?)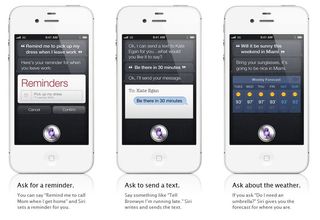 Ask Siri a Question
Just a few examples of what Siri can do. Sadly Siri will only be on the iPhone 4S, so current iPhone 4 owners will have to upgrade in order to use the new feature.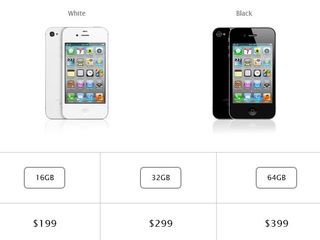 Pricing, Storage, Carriers
The iPhone 4S is up for pre-order now, and will be available on October 14th. Storage and pricing is above, and along with AT&T and Verizon, this new device will also be available on Sprint.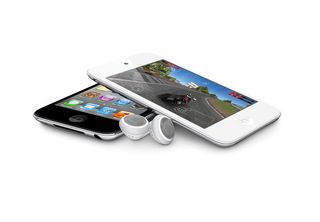 iPod Touch
Apple also touched on some new iPod's coming in the near future. The latest iPod Touch is the thinnest ever and comes complete with iOS 5, iMessage, and some other great new features.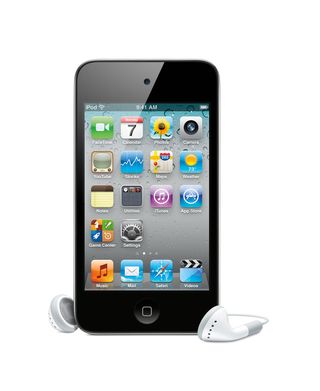 iPod Touch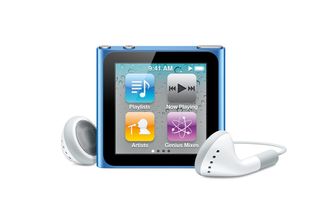 iPod Nano
The Nano has also been updated. Nothing extraordinary, but multitouch is here, and there's deeper Nike+ integration thanks to a built-in pedometer (no more shoe dongle).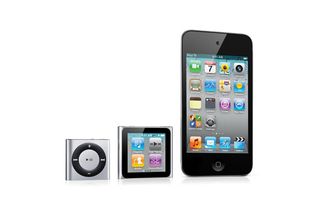 iPod Family
As far as we can tell, no changes were made to the Shuffle, and the Classic was nowhere to be seen.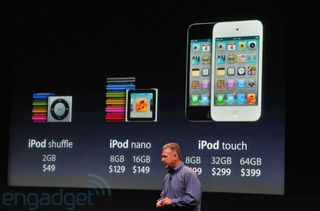 iPod Pricing
Pricing for all the new iPods.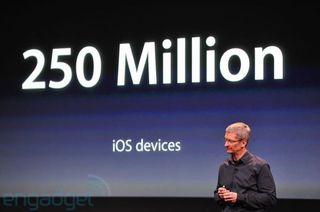 iOS Devices Sold
Some other tidbits of information: Apple has sold a quarter-billion iOS devices so far. Wow.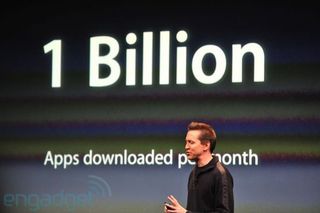 Apps Delivered
...and those iOS devices need apps, which Apple has dished out plenty of, to the tune of one billion apps a month. That's over 375 apps downloaded every second.