Electricity! 15 New Designs for Plugs and Outlets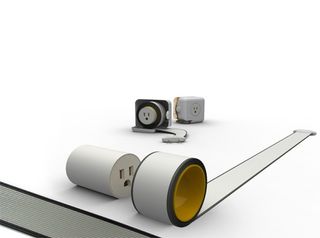 TapeCord: A Retractable Extension Cord
The TapeCord may look like a scotch tape reel or a measuring tape, but it is in fact an ultra-thin extension cord. This project, conceived of by designer Cheng Ho-Tzu, won the Red Dot Concept Design Award.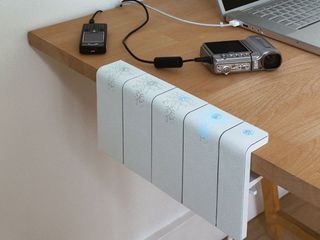 You have now been cut off.
The idea for this particular gadget, which French designer Gilles Belley in collaboration with EDF R&D have been working on for several years, is based upon the fact that domestic electric devices can represent up to 10% of the entire electricity consumption of a household. Belley's objective is to limit that consumption by visibly showing the superfluous energy flowing into these devices and automatically cutting off those appliances that are unnecessarily switched on. These switches are independent and flexible – if an apparatus has not been used after a certain amount of time, you can choose to either have it be automatically switched off or for the device to invite you to switch it off.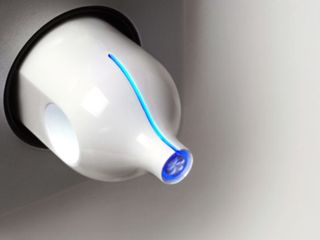 Semaphore: You've Been Warned
The goal of this other project from French designer Gilles Belley, in collaboration once again with EDF R&D, is to let you know just how much you're being charged for your energy consumption at any given time of day. This device is sort of a warning system for peak-rate times of day: it turns blue during full hours, green during off-peak hours, and orange during local peak times.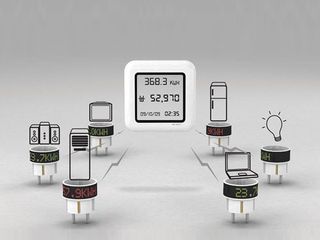 Diet Watt: Watch Your Consumption
Although Diet Watt doesn't directly help you economize energy, but does help you change your energy consumption habits by showing you just how much you're using. This system is comprised of a group of multi-stage satellites that indicate the electrical consumption of each of your electrical devices and cordlessly relay that individualized information to a central controller for your interpretation.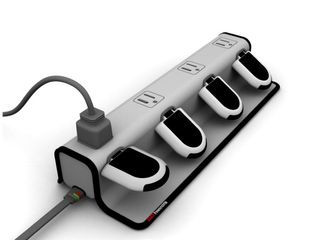 Eject Powerstrip: The Back-Friendly, Ecological, Powerstrip
We're sure that you're aware that unplugging electronic appliances that aren't being used helps economize energy. Unfortunately, the physical task of unplugging a device might be a bit of a challenge for some people. The Eject Powerstrip eases this process for anyone who might have a difficult time reaching a power outlet by using a system of pedals to unplug appliances without having to bend over at all.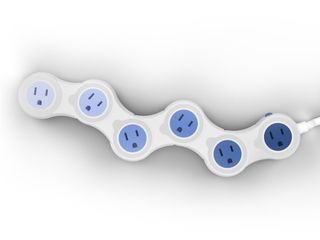 Pivot Powerest: A Multifaceted Powerstrip
This simple powerstrip, called the Pivot Powerest, is composed of power outlets that have been linked together, but that can be arranged into any sort of form that you want – either for aesthetic reasons or because the layout of the premises requires it. This alternative system of outlets is sold for about 19 Euros on Quirky, a site specifically designed for the development of inventions.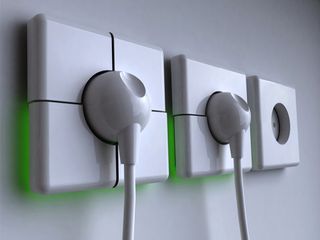 OneOneTwo: Outlet and Switch
1 + 1 = 2... Just like a wall outlet plus a switch equals this handy little device. Gone are the days of being confused by which wall switch goes to which apparatus! This crossbreed is both good looking and practical.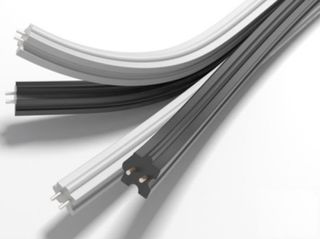 Stick Together: Grouped Wires
The inventors of Stick Together have reinvented the electric wire in order to avoid nasty looking tangles. It's basically a new form of cord that is encases the conducting wire in a material that neatly clips different wires together.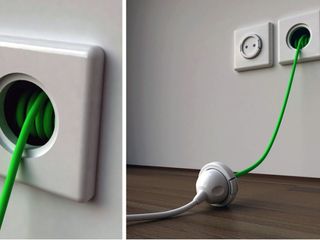 Rambler Socket: A Far-Reaching Outlet
This smart wall outlet, created by designer Meysam Movahedi, hides a long extension cord in its center. It really makes you wonder how no one came up with this before! Although installing it requires quite a bit of work (the cord is stored in the wall), this hybrid outlet/extension cord seems like it will be very practical for modern day life: use it with a hair-dryer, vacuum cleaner, etc.
Source : Yanko Design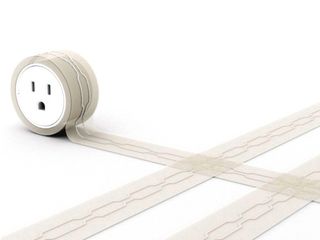 PostLine: A Very Discrete Extension Cord
Chen Ju Wei has reinvented the concept of the electric extension cord with PostLine. Both modest and discrete, it is ideal for hiding under a rug or for busy hallways.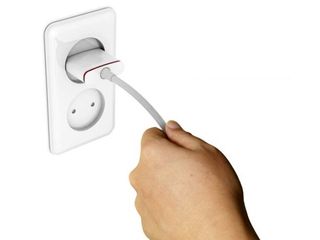 Pull Lightly: For The Lazy Eco-Freak
Did you know that it's potentially dangerous to pull on the cable instead of the plug itself in order to disconnect the apparatus? Pull Lightly lets you easily economize your energy by "disactivating" appliances plugged into wall outlets without you having to worry about indulging in this lazy, and dangerous, habit.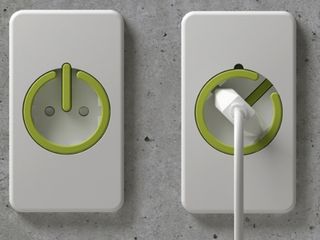 Switch: Turn To Plug In
Called Switch, this wall outlet both economizes energy and prevents the risk of electrocution. After inserting the device's plug into the wall socket, you need to turn the plug about 1/8th of a turn to the right in order to actually activate the electric current.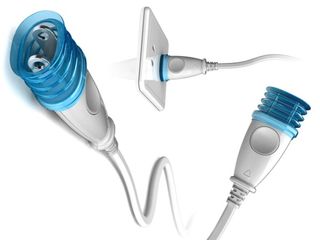 Plug Safety: A Secure Outlet
In order to avoid the risk of electric shock while plugging or unplugging an appliance, Plug Safety has attached a small accordion of supple material to the plug in order to block any potential contact between your fingers and the metal of the plug.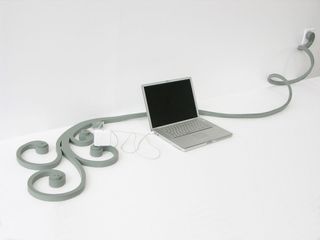 WirePod: A Forged Extension Cord
Whether you like its design or not, you have to admit that the WirePod, from Dutch designer Joris Laarman, is original and also very practical. It's both an extension cord and a powerstrip that, under the faux-wrought iron, is actually made of thermoform rubber.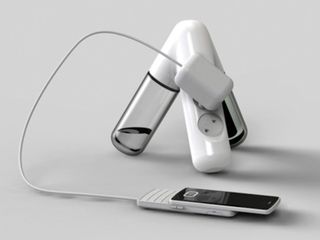 Eco Power Trip: A Portable Electrical Center
Created by designers Jun Hyuck Choi, Jooyeon Kim, and Sungi Kim, the Eco Power Strip is a concept that deals with the charging of small mobile devices which is altogether original and ecological. It is powered by bioethanol and oxygen electrolysis, which produces electricity and emits only water in return.