11 Best Cheap Summer Outdoor Gadgets
Best Cheap Summer Outdoor Gadgets
Apply the sunscreen and don your favorite aviators. Summer is right around the corner, and while we're all for unplugging and enjoying the great outdoors, now is actually a great time to gather your favorite gear for the hot summer months.
From sweat-resistant buds to a Bluetooth speaker you can bring to the shore, we've got the gear you'll need to enjoy the entire season.
Credit: Aukey
Splash Proof Speaker: Anker SoundCore 2
Most affordable Bluetooth speakers suffer from tinny sound or weak bass. The SoundCore 2 speaker bucks that trend by delivering well-balanced bass, treble and midtones. Small and light enough to fit in your backpack, the 12-watt speaker is also IPX5 water-resistant, which means it can withstand the occasional poolside splash of water. As a bonus, its 24-hour battery ensures you'll be playing Will Smith's Summertime till the wee hours of the night.
Credit: Anker; Shutterstock
Sport Headphones: Aukey Latitude
If you prefer your audio to be personal, look no further than the Aukey Latitude Headphones. More than just another pair of budget cans, these IPX4-certified earbuds can withstand sweat or rain, which makes them the perfect accessory for your outdoor workouts.
The earbuds feature an in-line remote that gives you access to playback controls and also lets you toggle between three EQ modes: treble, bass and default. There's also a built-in noise-cancelling mic for hands-free calling. With an 8-hour battery, they should also get you through a full day of activities.
Credit: Aukey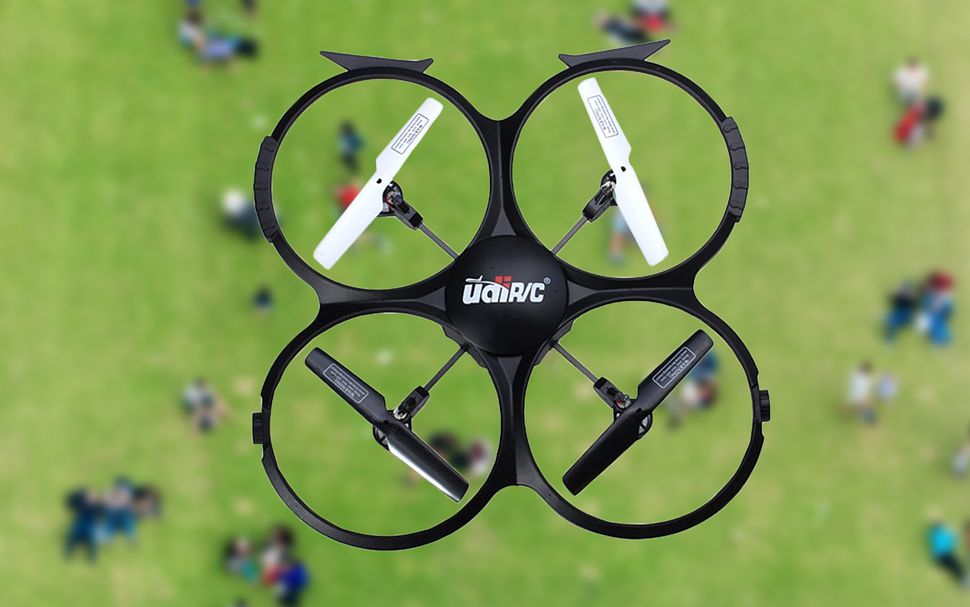 Drone: UDI U818A Drone
Every outdoor adventure should be accompanied by a drone, and the UDI U818A is our top value pick. Despite its unimaginative name, it's actually fun to fly. The bare-bones quadcopter offers both beginner and advanced flying modes, and it's also equipped with an HD-video camera (1280 x 720 at 30fps).
Its battery will net you about 8 minutes of flight time, but this kit comes with a spare battery, so you can double your flight time. Best of all, at $47, it won't hurt as much when you fly it into a tree.
Credit: UDI; Shutterstock
Portable Battery: Anker PowerCore II 2000
The Anker PowerCore II is perfect for extended day trips when spotting a power outlet is near impossible. The 20100mAh battery offers up to 18W of output with dual USB ports that let you charge two devices simultaneously.
The battery is slim enough to fit inside your backpack's pocket, yet it packs enough juice to recharge your iPhone 8 over 6.5 times. This Editors' Choice battery was able to refuel an iPhone 8 Plus to 19 percent in 15 minutes, 32 percent in 30 minutes, and 69 percent in 60 minutes.
Credit: Anker; Shutterstock
Fitness Tracker: Fitbit Flex 2
Fitness trackers aren't just for CrossFit addicts. The Fitbit Flex 2 is an excellent device that lets anyone track their daily activity, from casual jogs to extra-long bike rides. The band is slim and lightweight, so it won't feel cumbersome around your wrist.
The Flex 2 can automatically detect the type of activity you're doing, so you don't have to manually enter activities before you begin them. Better yet, it's one of the few budget trackers that you can also use in the pool to keep track of your laps.
Credit: Fitbit
Camera/Lens: Moment Lenses
Although there exist cheaper clip-on lenses for your smartphone, few — if any — take the type of photos you'd actually want to share. Moment's lenses, however, take excellent photos and work not just with iPhones but with popular Android phones as well. For your summer adventures, Moment's Wide Angle Lens ($99.99) offers double the field of view of the iPhone X's main camera, and it lets you capture more detail than competing lenses from companies like Sandmarc. Meanwhile, it's Macro Lens ($89.99) offers 10x magnification, which is more than enough for foodies to capture those melting summer ice cream photos.
Credit: Moment
Lantern: All-in-One Portable Solar Camping Lantern
Brighten your summer campouts with this all-in-one portable lantern. Whether you're camping outdoors or just enjoying a summer evening from your front porch, this all-in-one gadget has three modes that can be used in a variety of lighting conditions. It even has a blinking SOS mode, should you need to signal for help.
A built-in solar panel lets you recharge the gadget via the sun. In addition, the lantern features a USB port that you can use to charge your devices in case of emergency.
Credit: Everything Tech Gear
Case: Otterbox Defender for S9
The Galaxy S9 may have an IP68 rating, but as we've experienced first hand, that doesn't make it impervious to damage. To keep your phone safe from scratches, water damage and any other nicks and bruises, we recommend the Otterbox Defender Case. The case combines a solid internal shell with a resilient outer slipcover to provide maximum protection. It also has port covers to keep out dust and debris when your phone is in your bag or pocket.
Credit: Otterbox
iPhone Case: Otterbox Symmetry Series Galactic Case
Show off your geek pride with the Otterbox Symmetry Series Galactic Case for the iPhone 8 and iPhone 7. The Star Wars-inspired cases are available in five different styles and pay homage to various Star Wars characters from Darth Vader to BB-8. Each case has a raised beveled edge to keep your iPhone's touch screen safe from harm. The volume buttons can be controlled through the case, and there's also open access to the iPhone's mute button.
Credit: Shutterstock
All-Purpose: Leatherman Skeletool Pocket Knife
No camping trip is complete without a multitool, and the Leatherman Skeletool Pocket Knife is one of the most affordable you'll find. It's 2.6-inch blade is made from corrosion-resistant high-carbon steel, and it features both straight and serrated edges. The Skeletool Pocket Knife can also double as a bottle opener, which makes it as handy during a trek in the woods as it is during a backyard barbecue.
Credit: Leatherman
e-Reader: Amazon Kindle
It may be Amazon's entry-level e-reader, but we can't think of a better summer companion than the $79.99 Amazon Kindle. Thinner and lighter than its predecessors, the Kindle has a 6-inch glare-free touch screen and the ability to store thousands of books.
There's no built-in backlight, so nighttime reading is near impossible without an external light, but the Kindle's built-in battery can last for weeks on a single charge. As a bonus, Prime members get access to thousands of free books, magazines and comics.
Credit: Amazon; Shutterstock