Hurricane Tech Checklist: Be Ready with the Right Gear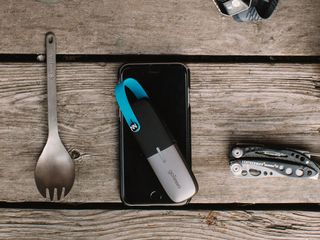 Be prepared
It's been a horrific Atlantic hurricane season, with Hurricane Harvey already causing catastrophic damage in Houston. And now Hurricane Irma, the most powerful hurricane on record, will likely make landfall in southern Florida early this Sunday.Now's the time to think seriously about protecting you and your family from the possible effects of Irma and other hurricanes that may be coming. So Tom's Guide has compiled the following list of useful hardware that can help you during one of these powerful storms. From a battery that can keep your phone going all day to a crank-up radio, the following gear should go a long way toward keeping you safe.
It's also as good a time as any to use this FEMA Family Emergency Plan to ensure everyone knows what to do if people in your family get separated. Also be sure to check out the comprehensive survival kit guide on our sister site Active Junky.
Read on for our top picks for the gear you need in order to stay safe during a hurricane.
Credit: goTenna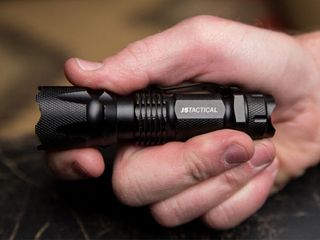 J5 Tactical V1 Flashlight
Having a flashlight handy can be an extremely important part of staying safe during a hurricane. The J5 Tactical V1 Pro 300 is affordable and offers up to 300 lumens, for serious brightness. In fact, it can beam light up to 600 feet away. The flashlight runs off a single AA battery and can last for up to 20 hours on a single charge.
Credit: J5 Tactical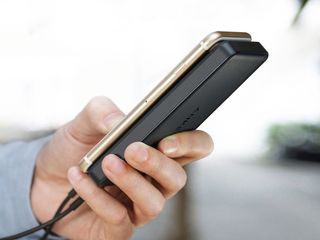 Anker PowerCore II
When the power goes out, the batteries on your most important devices, including your smartphones, will slowly drain. So, it's important to have a battery backup like the Anker PowerCore II Slim handy. The pack has a 10,000-mAh, high-capacity battery, and the backup should be able to charge your iPhone 7 or other handset three times before its own battery needs to be boosted.
Credit: Anker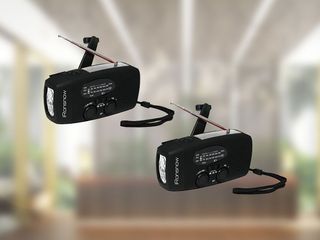 iRonsnow Dynamo Hand Crank Weather Radio
With the power out and your smartphone's battery in danger of draining, it might be difficult to stay abreast of what's happening. However, the iRonsnow Dynamo is a solar-powered, hand-crank radio that will let you listen to FM and AM radio signals no matter where you are. Each minute of hand cranking translates to 5 minutes of play time.
Credit: iRonsnow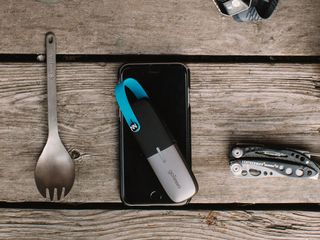 goTenna
Since smartphones might not always be the best way to communicate after a storm, consider using goTenna, a device that creates a walkie-talkie-like mesh network among all of your devices. You simply attach goTenna to your handsets, and you can use it to make voice calls, send private messages and listen to public broadcasts. It also comes with GPS mapping, so you can see where your loved ones are. goTenna works with Android and iPhone devices and comes in a four-pack for $239.
Credit: goTenna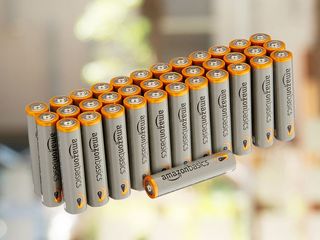 AmazonBasics Batteries
Having batteries handy could be exceedingly important in an emergency, and Amazon sells them at dirt-cheap prices. A 36-count of AAA AmazonBasics batteries, for instance, costs just $8.99. An eight-pack of AA batteries will set you back just $6.
Credit: Amazon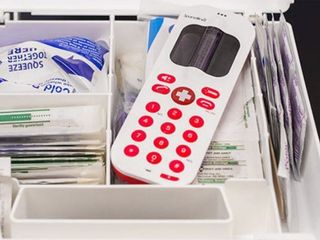 SpareOne Emergency Cellphone
When your smartphone battery is dead and you don't have any other backups to consider, the AT&T SpareOne emergency phone is a must-have. The device runs on two AA batteries and allows you to place calls over AT&T's network. There's also a big Alert button, so you can quickly call for emergency help.
Credit: AT&T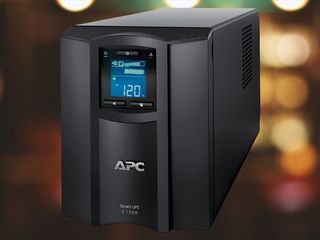 APC Smart-UPS Battery Backup
The APC Smart-UPS battery backup is designed to keep your electronics living longer after the power goes out. The device has eight battery-backup and surge-protector outlets, and has an LCD display to keep you abreast of its remaining power. Its battery life will vary depending on the backup's charge and how many devices you have connected to it.
Credit: APC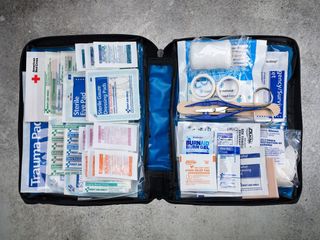 First-Aid Kit
Amazon sells a wide range of all-purpose first-aid kits. This version comes with 299 supplies, including bandages, scissors, ice packs and injury treatments. You'll also find medicines and antiseptics to help tend to you or your family when someone is injured.
Credit: First Aid Only