All 21 SNES Classic Games, Ranked Best to Worst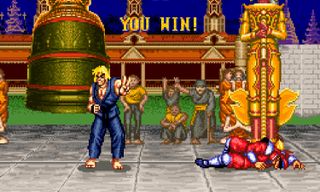 All 21 SNES Classic Games, Ranked Best to Worst
Nintendo's SNES Classic Edition packs more than 20 of the greatest games of all time, but not all of them are created equal. While the $80 miniature console doesn't really have a bad game, there's a clear distinction between solid titles such as Contra III and Kirby's Dream Course and straight-up masterpieces like Super Mario World and The Legend of Zelda: A Link to the Past.
So, to help you figure out what to play first on your new SNES Classic (assuming you've been lucky enough to snag one), here are all 21 games on Nintendo's retro box ranked from best to worst.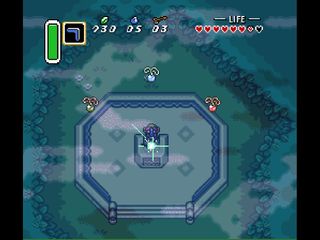 1. The Legend of Zelda: A Link to the Past
The Legend of Zelda: A Link to the Past is an absolute masterpiece, offering a breathtakingly massive game world, challenging bosses and puzzles, and a sense of awe and adventure that still defines the Zelda franchise to this day. It's the first Zelda game that let players traverse parallel worlds, and made combat and exploration a blast thanks to new features, such as the hook shot and spin attack. Some of A Link to the Past's greatest innovations have carried over to Nintendo's stunning new Breath of the Wild, but for many Zelda fans, Link's first 16-bit outing is still his best. - Mike Andronico
Credit: Nintendo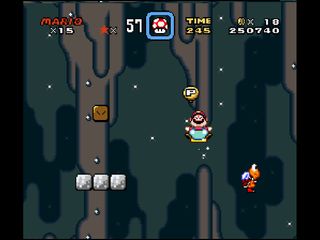 2. Super Mario World
Super Mario World is the quintessential 2D platformer, setting a standard that all games in the genre still aspire to today. Mario's 16-bit debut features lush, colorful worlds that took full advantage of the power of the SNES, and evolved the franchise's tight platforming by letting Mario ride Yoshi and glide around in a yellow cape. It's also jam-packed with fun stuff to do, with a sprawling overworld map filled with secret areas. Super Mario World's influence can be found in just about any modern 2D game. But more importantly, it's still an absolute joy to play more than 25 years since it debuted. - Mike Andronico
Credit: Nintendo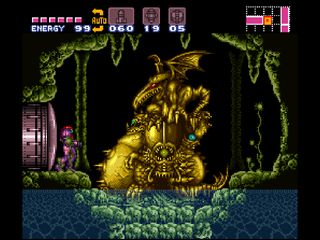 3. Super Metroid
Super Metroid wowed with not only its action and exploration but also its awesome graphics, wonderful music and a variety of power-ups that made Samus Aran feel more powerful than ever before. Auto-mapping was a huge help, as it let players focus more on the action, and the haunting atmosphere of Zebes breathed new life into an already amazing series. - Andrew E. Freedman
Credit: Nintendo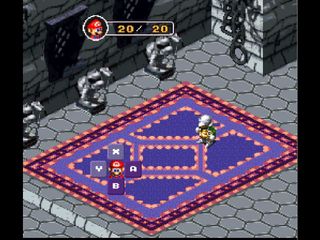 4. Super Mario RPG: Legend of the Seven Stars
Super Mario RPG: Legend of the Seven Stars probably didn't have to be an incredible game — but it was. Square Enix wasn't content to just plop Mario into a few turn-based battles and call it a day. Instead, it crafted an epic adventure for Mario, Bowser, Peach and a whole new cast of characters, featuring a frightening villain and a whole wonderful world to explore. Between the inventive battle system, the gorgeous isometric graphics and the memorable music, it's hard to pick a favorite part of Super Mario RPG, and even harder to put it down. - Marshall Honorof
Credit: Nintendo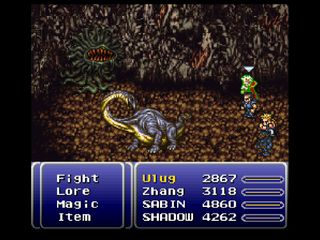 5. Final Fantasy III
Don't let the name fool you; Final Fantasy III on the Super Nintendo was actually Final Fantasy VI, and VI is one of the best games in the series. When a young sorceress named Terra rebels against an evil empire, she's joined by an eclectic cast of misfits, including an enthusiastic martial artist, a spoiled prince, a wandering swordsman, a professional gambler and a taciturn yeti. Final Fantasy VI marries excellent turn-based battles to a deep character customization system, which is topped off with unforgettable music and one of the very best villains in the series, Kefka Palazzo. - Marshall Honorof
Credit: Square Soft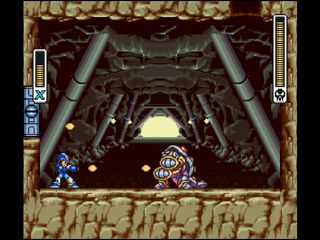 6. Mega Man X
Mega Man made the jump to 16 bits in Mega Man X, a classic side-scroller that combines combat, platforming and exploration into one of the most satisfying packages on the SNES. In the distant year of 21XX, an android called Mega Man X faces off with eight deadly animal-themed bosses, acquiring their powers along the way. With a memorable cast of characters, tons of secrets to find and a difficulty curve that's tough but fair, Mega Man X is as compulsively playable today as it was back in 1993. - Marshall Honorof
Credit: Capcom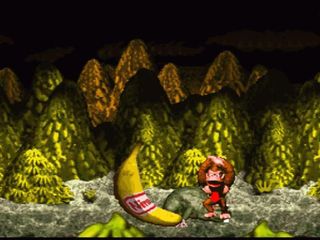 7. Donkey Kong Country
Aside from being a great platformer, Donkey Kong Country just might be the ultimate showcase of the Super Nintendo's power. The game's quasi-3D graphics and lushly rendered environments were mind-blowing at the time, and they still look pretty slick today. Donkey Kong Country also put a refreshing twist on the platforming genre, with fun and challenging gameplay that let you blast through barrels, ride minecarts and swap between Donkey Kong and Diddy Kong on the fly. - Mike Andronico
Credit: Nintendo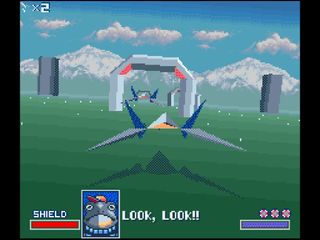 8. Star Fox
Star Fox put Nintendo's mark on rail shooters and brought Fox McCloud and his band of furry and feathery friends — Falco, Peppy and Slippy — as well as the villainous Andross to tons of fans. The 3D graphics were groundbreaking at the time, and the ability to pick from different routes through the Lylat system allowed for a ton of replayability. - Andrew E. Freedman
Credit: Nintendo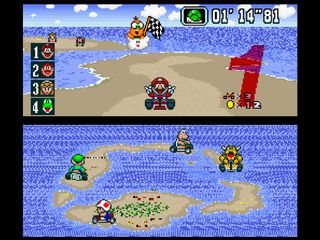 9. Super Mario Kart
Super Mario Kart gave birth to the modern kart racer as we know it, ruining plenty of friendships along the way. This colorful racing game lets you drive around as icons such as Mario, Bowser and Donkey Kong in both standard racetracks and chaotic battle arenas, where you can use mushrooms, shells and banana peels to get an edge on your friends. Super Mario Kart really shines in its track design — so much so that some of its iconic courses have been ported to newer installments such as Mario Kart 8 Deluxe. But as much as Mario Kart has evolved over the years, there's nothing quite like picking up an SNES controller and trying to knock your loved ones off of Rainbow Road. - Mike Andronico
Credit: Nintendo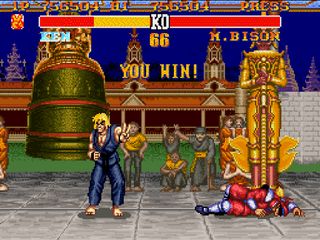 10. Street Fighter II Turbo: Hyper Fighting
If the original Street Fighter II for SNES put Street Fighter on the map, Hyper Fighting perfected it. As its name suggests, Street Fighter II Turbo made Capcom's iconic brawler faster and more fluid, and introduced new special moves and color schemes for the likes of Ryu, Ken and Chun-Li. It's the definitive version of the Super Nintendo's best fighting game, and provides a great excuse to break out the SNES Classic's second controller for your trash-talking friends. - Mike Andronico
Credit: Capcom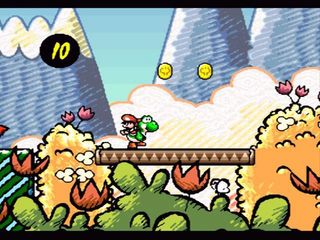 11. Yoshi's Island
Super Mario World's sequel could have been just another hundred stages for Mario to hop and bop his way through, and that would have been fine. Instead, Nintendo tried something new, and it paid off in spades. Super Mario World 2: Yoshi's Island winds the clock back as players take control of faithful dinosaur steed Yoshi. Along with a wee baby Mario, Yoshi — armed with impressive jumping skills and an endless supply of projectile eggs — must rescue baby Luigi from the clutches of baby Bowser. The gameplay is tight (and not that easy!), and the visuals are impressive. - Marshall Honorof
Credit: Nintendo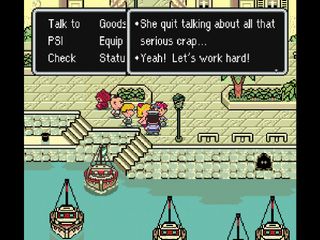 12. EarthBound
Role-playing games where you confront ancient evils in fantastical medieval kingdoms are a dime a dozen. How about an RPG where you square off against crazed hippies, sentient trash cans and horrific aliens? EarthBound casts you as Ness, an average boy who sets off on a big adventure with nothing but his trusty baseball bat. From there, you recruit a party of unusual children as you attempt to thwart the Giygas, an enigmatic alien race who have designs on Earth's past, present and future. Earthbound plays well, but more importantly, it's very funny. - Marshall Honorof
Credit: Nintendo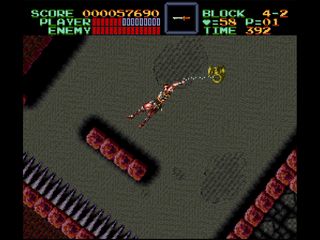 13. Super Castlevania IV
Don't let the name fool you; Super Castlevania IV is actually a remake of the very first Castlevania game. Once again, players step into the leather boots of Simon Belmont, a 17th-century vampire hunter armed with his trusty whip, the Vampire Killer, and an odd assortment of crosses, throwing axes and vials of holy water. In his quest to slay Dracula, Simon faces off against skeletons, harpies and floating medusa heads — which is simple, if not necessarily easy, thanks to excellent controls and crisp graphics. Good luck getting the theme music out of your head. - Marshall Honorof
Credit: Konami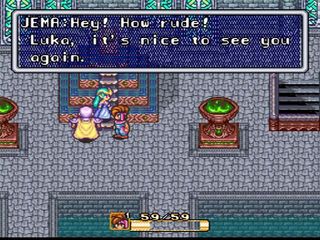 14. Secret of Mana
Secret of Mana sometimes feels like the redheaded stepchild of Super Nintendo RPGs. It's not as iconic as Final Fantasy III, as expansive as Chrono Trigger, or as zany as EarthBound, but Secret of Mana is nevertheless a classic. Taking command of a boy (who's an expert with weapons), a girl (who can use healing magic) and a sprite (who can cast offensive spells), players can explore a gorgeously rendered fantasy world. Unlike some of its contemporaries, Secret of Mana employs real-time combat, making it feel surprisingly modern. - Marshall Honorof
Credit: Square Soft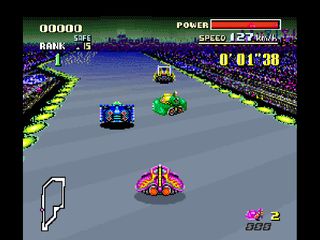 15. F-Zero
One of the five U.S. launch titles for the SNES, F-Zero's graphical realism blew gamers away and proved what the system was capable of. Oh, and it was fast. Really fast. Some suggest that it inspired a series of futuristic racers, with its vibrant colors and cutting-edge level design. With 15 courses to race on and four different difficulty levels, this game took a long time to truly master. - Andrew E. Freedman
Credit: Nintendo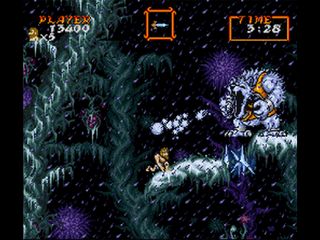 16. Super Ghouls 'n Ghosts
Some SNES classics are known for great gameplay, others for charming worlds. Super Ghouls 'n Ghosts is known for being hard. Capcom's spooky 2D side-scroller is one of the most notoriously challenging games for the Super Nintendo, as you have to conquer bats, zombies and all kinds of other devilish enemies while only being able to take a few hits. However, while Super Ghouls n' Ghosts is difficult, it's also immensely satisfying to conquer, thanks to tight platforming, a variety of cool magic attacks and plenty of hidden treasure. Just try not to get knocked down to just your underwear. - Mike Andronico
Credit: Capcom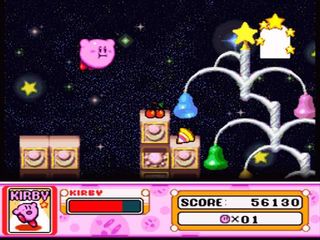 17. Kirby Super Star
Kirby Super Star was marketed as "eight games in one," and that library of smaller titles features some of Kirby's most memorable moments. Nintendo's pink puffball was assisted by helpers — either the computer or a second player — adding a bit of variety to the mix. The eight games mixed genres ranging from a standard Kirby platformer (Spring Breeze) to a Metroidvania (The Great Cave Offensive) and featured fan favorite characters like Meta Knight, King Dedede and Waddle Dee. At the time, its colorful design was beautiful, and the catchy tunes might still be stuck in your head today. - Andrew E. Freedman
Credit: Nintendo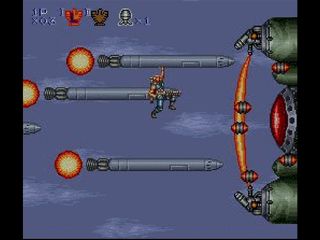 18. Contra III: The Alien Wars
Contra games offer some of the finest side-scrolling shoot-em-up action around, and the series' third installment just might be its best. Contra III offers slickly animated 16-bit graphics and a variety of gameplay tweaks, including the ability to climb walls, ride motorcycles and fight through unique, top-down-view levels. Contra III's chaotic action can be enjoyed cooperatively with a friend, making it one of the best games for taking advantage of the SNES Classic's two included controllers. - Mike Andronico
Credit: Konami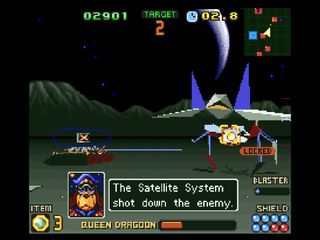 19. Star Fox 2
Available for the first time ever exclusively on the SNES Classic, Star Fox 2 is a sequel to the beloved dogfighting game that originally got canned in the mid '90s. It feels strikingly ahead of its time, featuring a dynamic galaxy map that lets you tackle missions however you see fit while challenging you to keep your home base of Corneria safe. Star Fox 2 trades the original game's open-field levels for tense, intimate dog fights, and introduces a bunch of neat concepts that were later revisited in future Star Fox games.
While it's clear that Star Fox 2 was pushing the limit of what the SNES was capable of, it's a fascinating and fun experiment that's well worth checking out, if for no other reason than to experience a lost piece of Nintendo history. - Mike Andronico
Credit: Nintendo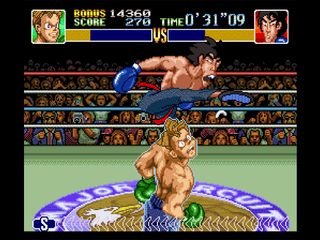 20. Super Punch-Out!!
While it didn't have Mike Tyson, Super Punch-Out improved on the NES original in nearly every way. With pick-up-and-play controls, a vibrant color palette and a memorable roster of wacky characters, this arcade-style boxing game was as fun to play as it was to look at.- Mike Andronico
Credit: Nintendo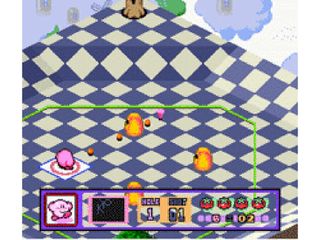 21. Kirby's Dream Course
It's the mash-up you always wanted: miniature golf and … Kirby? Kirby's Dream Course is a zany sports adventure in which Kirby must take out a room full of enemies before launching himself into a hole. As with the main Kirby games, our puffy pink hero can steal his enemies' abilities, allowing him to storm through obstacles as a tornado or stop his movement by turning to stone. It might not be one of the Super Nintendo's absolute must-plays, but Dream Course is a quirky and fun experiment that's worth checking out at least a few times. - Mike Andronico
Credit: Nintendo