Beats is an Apple-owned company with an accessible line of headphone and earbud models geared towards specific types of wearers and lifestyles. The bass-heavy sound that helped Beats make its mark has been re-engineered for a more balanced listening experience, and is better suited to a wider variety of music genres.
Beats has some seriously good products here, and several models continue to rank highly in our the best running headphones and best sports headphones, proving that Beats isn't just for casual music listening.
Don't forget that as with all our buying guides, you'll find lots more info in our in-depth standalone reviews, covering design and comfort, features, ANC performance (where applicable), battery life, and sound quality across all kinds of media, as well as how well they handle calls.
Keep reading and we'll explain all about the best Beats headphones we've tested.
The best Beats headphones you can buy right now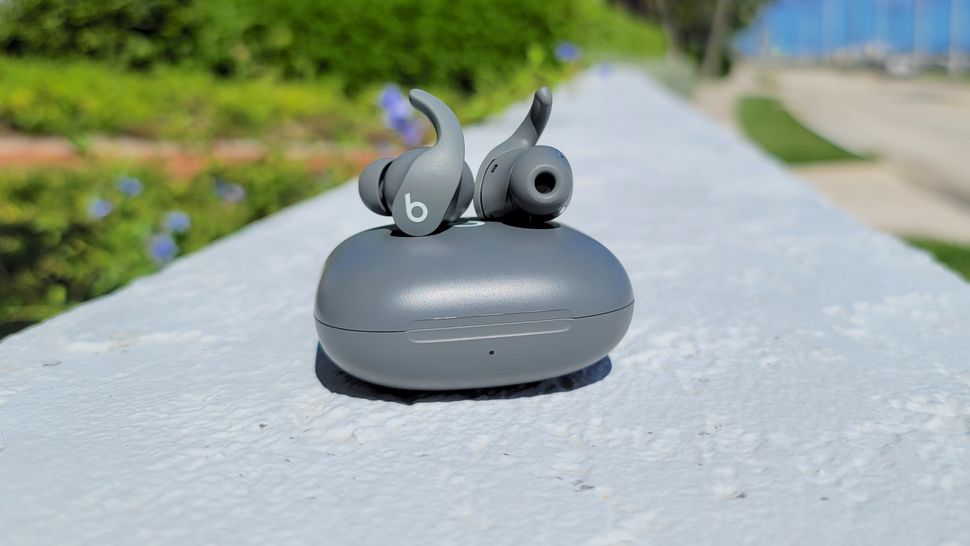 We wondered what Beats would do for an encore after releasing two critically acclaimed true wireless models in the Powerbeats Pro and Studio Buds. The answer: launch its best workout headphones to date. Enter the Fit Pro.
This sporty variation of the Studio Buds maintains the Beats aesthetic with a clean, water-resistant design, and welcomes much of the same functionality found on the AirPods Pro. You get strong active noise cancellation and Spatial Audio to enjoy 3D-like sound when vibing out to compatible tracks on Apple Music. Adding wingtips was a simple and effective upgrade that benefits exercisers, producing a secure fit that won't have the buds falling out when running or performing floor exercises. Battery life is also respectable at 6 hours with ANC on.
As with all Apple products, iOS users gain access to more functionality since the Fit Pro runs on the proprietary H1 chip. We also found the Eartip Fit Test to be unreliable and not nearly as good as when using the same tech on the AirPods Pro, but the universal wingtips and multiple tips complement all ear sizes.
Read our full Beats Fit Pro review.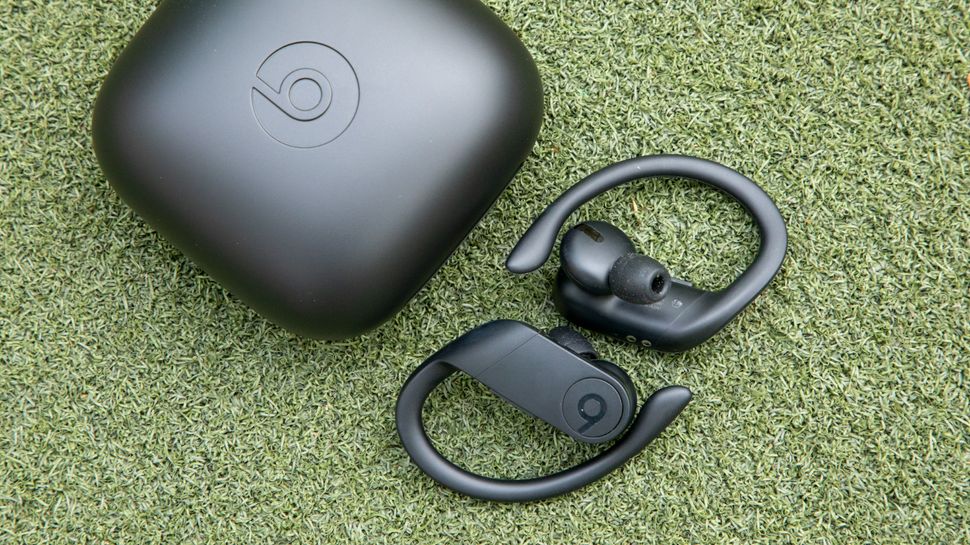 The Powerbeats Pro has iOS performance similar to the AirPods 2, but with better aesthetics, battery life, and sound than its ear-dangling counterpart. Apple placed more emphasis on the audio this time around, developing an all-new piston driver engineered to deliver clearer vocals and tighter bass. Battery life is considered the highest in its class, with the bulky charging case generating up to 24 hours of juice. The buds also carry over the splash-resistant protection and secure fit of the Powerbeats3 Wireless, minus the wrap-around neck cable.
Read our full Beats Powerbeats Pro review.

A much-needed upgrade to the popular Solo series, the Solo Pro packs new drivers, features, and Apple's H1 chip into a sleeker design. Audio is more refined with highs sounding crisper over Beats' bass-tastic sound profile, which is noticeably tighter than on previous models. Many of the same performance perks found on the Powerbeats Pro were also transferred over, including advanced sound processing, easy pairing to iOS devices, and smart functionality such as "Hey Siri" voice support. Granted, these cans use the same Pure Adaptive Noise Canceling as the Studio3 Wireless, but Beats made some changes to its technology, along with the on-ear design to filter out high amounts of external noise. It's not Bose or Sony quality, but still impressive.
Read our full Beats Solo Pro review.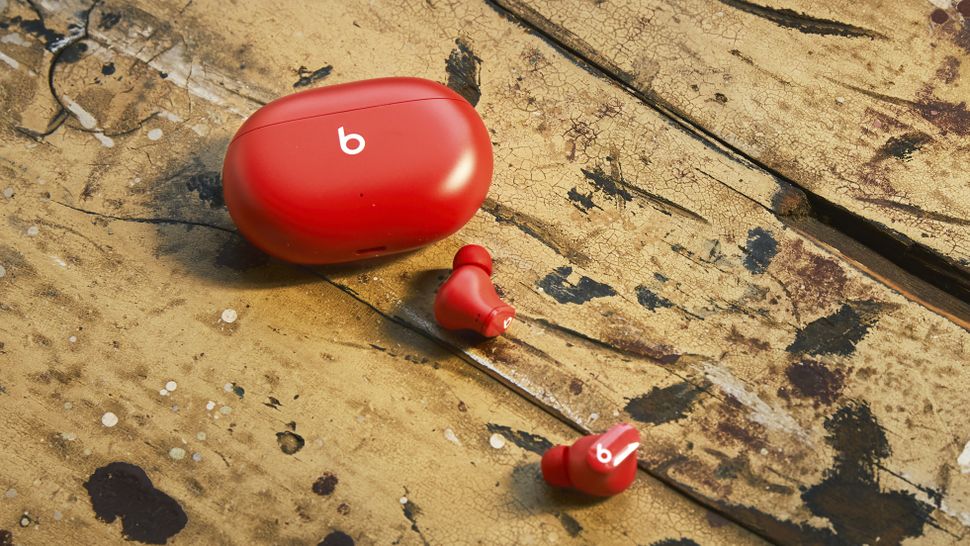 The Studio Buds is Beat's most unusual pair of headphones yet. It's a set of true wireless earbuds, not unlike the Powerbeats Pro, but adopts a much more stylish and compact design that's more in line with most of the best wireless earbuds. It's also muhc more platform-agnostic: there's no Apple H1 or W1 chip, which means fewer exclusive features for iOS handset owners but more support for Android features like fast pairing. Best of all, the Beats Studio Buds keeps itself to a relatively affordable price point despite the inclusion of full active noise cancellation.
Read our full Beats Studio Buds review.
The Studio3 Wireless delivers emphasized mids and highs, blending well with the company's signature bass profile. Apple users get the best experience, thanks to the W1 chip, which increases battery life and connectivity range on iPhone models. Android users aren't afforded the same luxuries, however, they still can enjoy acceptable noise cancellation, strong battery life, and far-better sound than some of the brand's previous models.
Read our full Beats Studio3 Wireless review.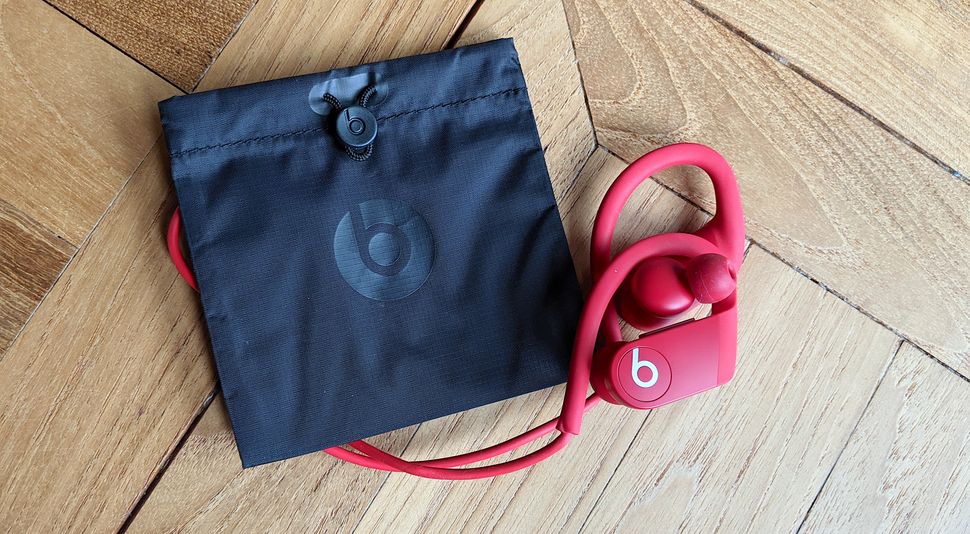 If your budget won't stretch to the Powerbeats Pro, the Powerbeats 4 are a much more affordable yet still technically formidable alternative. It's another great-sounding pair of sporty earbuds, complete with all the usual benefits of the Apple H1 chip. They're not entirely wireless, as a cable runs between the two earpieces and rests on your neck, but it's still got a secure fit and IPX4 water resistance.
Read our full Beats Powerbeats 4 review.
The Beats Pro features stellar craftsmanship and sound quality that stays true to most recordings. Bass is deep and vibrant, while the midrange and treble are flattened to create a uniform soundscape. Each ear cup also has a 1/8th-inch output connector that lets audio professionals daisy-chain a second pair to share mixes. At 14 ounces, they're a bit bulky for travel with, but are well-suited for DJing or studio use.

A recent price drop makes these premium earphones a great add-on for any mobile user, and a nice stocking stuffer for under $100. Beats sculpted the sound signature to give the low-end more detail, which is clearly present when jamming out to bass-heavy content like hip-hop and rock songs. The tangle-free cord is functional and rests firmly around the neck, making the buds perfect for daily commuting. Then there is Apple's W1 chip that allows for quick charging and instant pairing to iOS devices.
Read our full Beats BeatsX review.


How to choose the best Beats headphones for you
Many factors come into play when shopping for the best headphones, but your decision should always come down to intended use. That being said, you'll want to take the following categories into account before settling on any pair.
Design: Are you looking for in-ear, on-ear or over-ear headphones? Wired or wireless? Luxury or sporty? Since these are headphones that will be used for multiple occasions, you want something that suits your lifestyle. Whatever type you choose, make sure the headphones are well built, easy to carry, and comfy to wear for about 1 to 2 hours daily.
Sound quality: Different models offer different sound, and since you're buying a pair to enjoy music individually, it's important to find headphones that match your sound preference, be it heavy bass or distinctively clear to where you can hear the littlest nuances in recordings. Some models offer personalized sound via companion app, which allows the user to create their own profiles and tweak EQ levels to their hearing.
Battery life: Beats' battery life has stayed pretty consistent over the years, and offer some of the strongest playback times we've seen across the over-ear and earbuds sectors. Wireless over-ears typically manage around 30 hours of playback time with ANC, while wireless earbuds can last 10 to 12 hours but offer extended playtime with their bundled charging cases.
Accessories: It's disappointing spending money on a new pair of headphones only to find that you need to buy the accessories separately. For wired models, the manufacturer must include the aux cable, and any headphones that come with a carrying case, charging cable, user guide, and extra ear cups or tips are solid purchases.
Pricing considerations: Obviously, price is a big consideration when looking for the best headphones. Although there are always exceptions, big-name brands will typically command a bit extra, but generally speaking, the less you spend on a pair of headphones the greater the chance that sound and features will be compromised. Going for a budget option isn't always the best choice, as any money you save on your purchase won't do you much good if you're constantly needing to recharge your audio gear, or the sound quality is poor.
As the saying goes: timing is everything; and right now it's worth checking out our best headphone deals to help you pick up a pair of Beats headphones for less.
How we test the best Beats headphones
In determining the best wireless headphones and wireless earbuds, we consider fit, battery life, sound quality, design and value (are they worth the price?). We also factor in features like how well the controls work and how easily the earbuds pair with phones.
In terms of audio, we listen to many sample tracks that span a number of genres, including hip-hop, rock, jazz, classical and R&B, while evaluating volume, clarity and fullness. We also make phone calls to assess both call quality and microphone performance.
During the testing phase, our reviewers wear each pair of headphones for hours at a time throughout the course of a week. Reviewers will make note of battery life and how well it matches the rated battery life provided by earbud makers.
We evaluate earbuds based on our five-point system (1 = worst, 5 = best). If a product hits nearly every mark, it's awarded an Editor's Choice badge.
For more information, check out our how we test page for Tom's Guide.
Contributions from Alex Bracetti, James Archer
More from Tom's Guide