The best Beats headphones represent the Apple-owned company's finest work. And not just the kind of bass-heavy, on-ear and over-ear headphones that helped Beats make its mark, but also its diverse range of portable earbuds — both wired and wireless.
The poppy sound signature of Beats headphones may not have endeared them to serious audiophiles, but there are some seriously good products here. That even includes some of the best running headphones, proving that Beats isn't just for casual music listening. Keep reading and we'll explain all about the best Beats headphones on the market right now.
What are the best Beats headphones?
Why you can trust Tom's Guide Our expert reviewers spend hours testing and comparing products and services so you can choose the best for you. Find out more about how we test.
Our current favorite of the entire Beats catalogue is the Beats Powerbeats Pro. This sporty pair of true wireless earbuds gives iOS owners similar benefits to that of the Apple AirPods and AirPods Pro, not to mention rich sound quality and a very secure fit thanks to its use of over-the-ear loops.
We also love the Beats Pro, a colorful pair of on-ear headphones that comes complete with active noise cancellation (ANC). Again, its Apple H1 chip grants various fast-pairing and device-switching benefits to those with an iOS source device, and the Beats Pro isn't too expensive by ANC standards either.
That said, the newer Beats Studio Buds is hard to beat on value for money. These true wireless buds are almost budget-priced but are water-resistant and support full ANC, even having a transparency mode so you can choose when to hear ambient sound when it's convenient.
The best Beats headphones you can buy
The Powerbeats Pro has iOS performance similar to the AirPods 2, but with better aesthetics, battery life, and sound than its ear-dangling counterpart. Apple placed more emphasis on the audio this time around, developing an all-new piston driver engineered to deliver clearer vocals and tighter bass. Battery life is considered the highest in its class, with the bulky charging case generating up to 24 hours of juice. The buds also carry over the splash-resistant protection and secure fit of the Powerbeats3 Wireless, minus the wrap-around neck cable.
Read our full Beats Powerbeats Pro review.

A much-needed upgrade to the popular Solo series, the Solo Pro packs new drivers, features, and Apple's H1 chip into a sleeker design. Audio is more refined with highs sounding crisper over Beats' bass-tastic sound profile, which is noticeably tighter than on previous models. Many of the same performance perks found on the Powerbeats Pro were also transferred over, including advanced sound processing, easy pairing to iOS devices, and smart functionality such as "Hey Siri" voice support. Granted, these cans use the same Pure Adaptive Noise Canceling as the Studio3 Wireless, but Beats made some changes to its technology, along with the on-ear design to filter out high amounts of external noise. It's not Bose or Sony quality, but still impressive.
Read our full Beats Solo Pro review.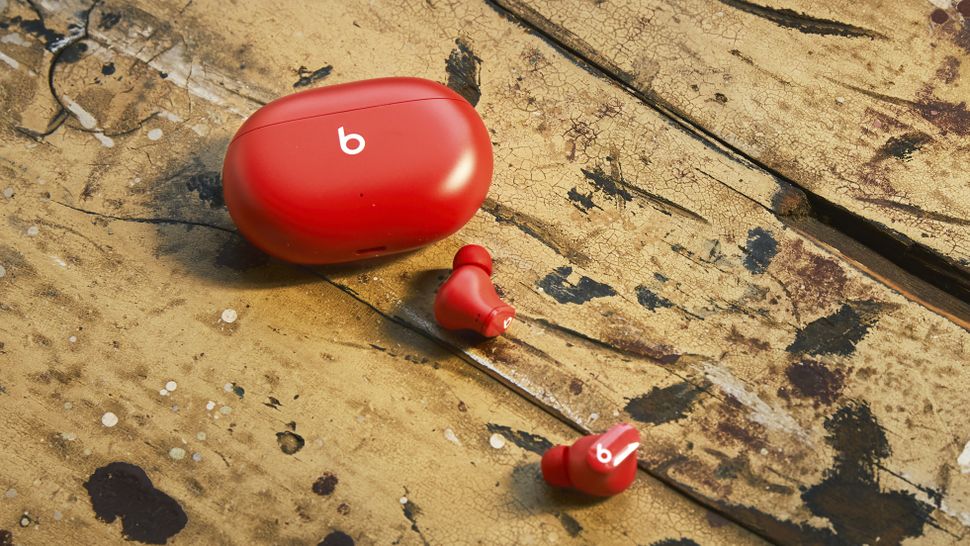 The Studio Buds is Beat's most unusual pair of headphones yet. It's a set of true wireless earbuds, not unlike the Powerbeats Pro, but adopts a much more stylish and compact design that's more in line with most of the best wireless earbuds. It's also muhc more platform-agnostic: there's no Apple H1 or W1 chip, which means fewer exclusive features for iOS handset owners but more support for Android features like fast pairing. Best of all, the Beats Studio Buds keeps itself to a relatively affordable price point despite the inclusion of full active noise cancellation.
Read our full Beats Studio Buds review.
The Studio3 Wireless delivers emphasized mids and highs, blending well with the company's signature bass profile. Apple users get the best experience, thanks to the W1 chip, which increases battery life and connectivity range on iPhone models. Android users aren't afforded the same luxuries, however, they still can enjoy acceptable noise cancellation, strong battery life, and far-better sound than some of the brand's previous models.
Read our full Beats Studio3 Wireless review.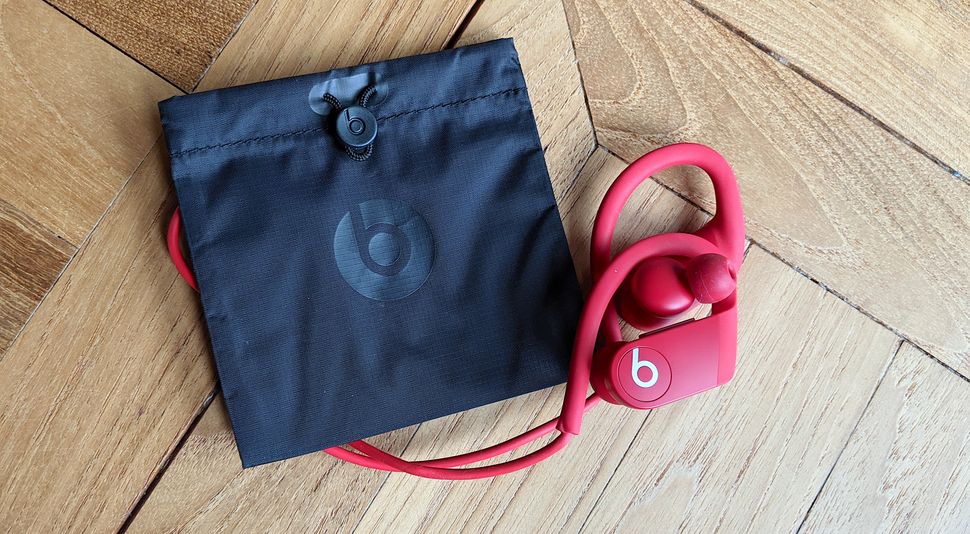 If your budget won't stretch to the Powerbeats Pro, the Powerbeats 4 are a much more affordable yet still technically formidable alternative. It's another great-sounding pair of sporty earbuds, complete with all the usual benefits of the Apple H1 chip. They're not entirely wireless, as a cable runs between the two earpieces and rests on your neck, but it's still got a secure fit and IPX4 water resistance.
Read our full Beats Powerbeats 4 review.
The Beats Pro features stellar craftsmanship and sound quality that stays true to most recordings. Bass is deep and vibrant, while the midrange and treble are flattened to create a uniform soundscape. Each ear cup also has a 1/8th-inch output connector that lets audio professionals daisy-chain a second pair to share mixes. At 14 ounces, they're a bit bulky for travel with, but are well-suited for DJing or studio use.

A recent price drop makes these premium earphones a great add-on for any mobile user, and a nice stocking stuffer for under $100. Beats sculpted the sound signature to give the low-end more detail, which is clearly present when jamming out to bass-heavy content like hip-hop and rock songs. The tangle-free cord is functional and rests firmly around the neck, making the buds perfect for daily commuting. Then there is Apple's W1 chip that allows for quick charging and instant pairing to iOS devices.
Read our full Beats BeatsX review.


One of the company's biggest sellers to date, the Solo3 Wireless is a fancy mid-level option with most of the trappings of luxury headphones. Beats' bass-forward signature remains intact, producing boomy sound that balances thumping lows with smooth mids. Battery life is a huge selling point for these cans, providing you nearly 2 days of wireless listening.

These on-ear headphones are a worthy introduction to the brand, offering great comfort and sound for its price point. Lows are consistent and provide enough kick to satisfy bass lovers. Its sturdy build means a longer life as well. There's no way of collapsing the arms to accommodate portability, but the cans are very light and rest gently on your head and neck. Beats offers the EP in four popular colors: Black, Blue, Red and White.

Sometimes, you just want to run with the cool kids, and that often requires having a pair of Beats plugged into your ears. The urBeats3 serves such purpose – combining bouncy bass and Siri compatibility into a stylish in-ear design that bears the brand's distinctive logo. Don't expect Sennheiser-like sound out of these, but rather adequate audio that warrants its cheap price. The inline remote is solid for iPhone use, and the variety of colors available makes them a complementary accessory for your smartphone or wardrobe.