After several months of speculation, this year's entry in the best-selling shooter franchise has been officially confirmed as Call of Duty Vanguard. The game was unveiled as part of a special event in Warzone called the Battle of Verdansk, and is set to launch later this year.
Call of Duty Vanguard sees the series once again return to its roots with a WWII setting. This time period hasn't been explored by the franchise since 2017's Call of Duty WWII. Though developer Sledgehammer Games has claimed that Vanguard will be "rooted but not beholden" to real-world history — so expect a few inaccuracies in the name of fun.
Call of Duty Vanguard is going to have a tough battle on its hands this year. With both Battlefield 2042 and Halo Infinite set to launch this fall, Vanguard will need to be a strong entry in the series in order for the franchise to continue its streak of online shooter dominance. But with three distinct modes already confirmed, plus Warzone integration, Vanguard is certainly looking like a compelling package.
The PlayStation Early Access Beta kicks off in just a few days so we don't have long to wait until we can try the game out for ourselves. But until then here's everything we know so far about Call of Duty Vanguard.
Call of Duty Vanguard release date
Call of Duty Vanguard will launch on November 5, 2021. It will arrive on PS5, PS4, Xbox One, Xbox Series X and PC.
Similar to last year's Call of Duty: Black Ops Cold War, players who wish to own the game on both PS4/PS5 and Xbox One/Xbox Series X will need to opt for the digital cross-gen bundle. The standard edition only gives you access to a single platform.
Call of Duty Vanguard trailer
The announcement of Call of Duty Vanguard included a cinematic three-minute trailer that introduces the game's core cast and shows off some seriously bombastic set-piece moments.
Call of Duty Vanguard campaign
Unlike Battlefield 2042, which is multiplayer only, Call of Duty Vanguard is confirmed to have a traditional single-player campaign.
The campaign will follow four special ops soldiers who presumably form the titular vanguard: Sgt. Arthur Kingsley (British, 9th Parachute Battalion), Lt. Polina Petrova (Soviet, 138th Rifle Division), Captain Wade Jackson (American, Scouting Squadron Six) and 2nd Lt. Lucas Riggs (Australian, 20th Battalion).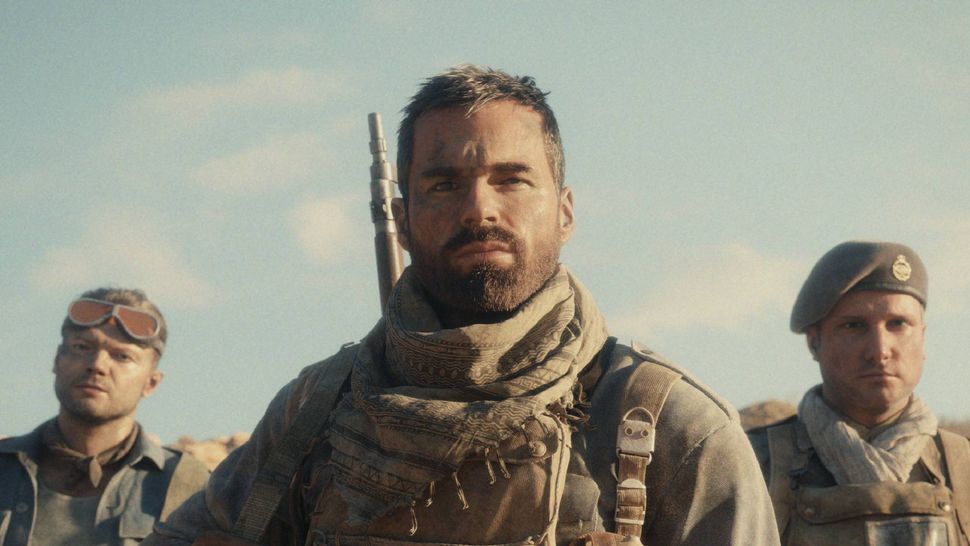 Missions will take place across four theatres of war: the Western Front, the Eastern Front, North Africa, and the South Pacific. Sledgehammer Games opting to include four unique theatres of war is quite noteworthy. The last major WWII shooter, Battlefield 5, neglected to include several prominent locations including the Western Front.
Furthermore, Call of Duty Vanguard is being developed on the same engine that powered 2019's Call of Duty Modern Warfare and will reportedly include some form of destructible environment.
At Gamescom 2021, we got an extended look at Vanguard's campaign in action. This nine-minute gameplay demo is set in Stalingrad and sees Lt. Polina Petrova (voiced by Laura Bailey) sneaking through the city, fending off German soldiers and even dodging a tank along the way.
Expect the Vanguard campaign to be a highly cinematic experience, with big set-piece moments and plenty of intense firefights. There's even a very brief scripted platforming moment in the trailer as Petrova tries to escape a collapsing building
The footage looks highly polished, as you'd expect from a Call of Duty title. While it doesn't indicate that Vanguard will be taking the franchise in any new directions, it looks to be essentially a playable summer blockbuster — exactly what Call of Duty excels at delivering.
Call of Duty Vanguard multiplayer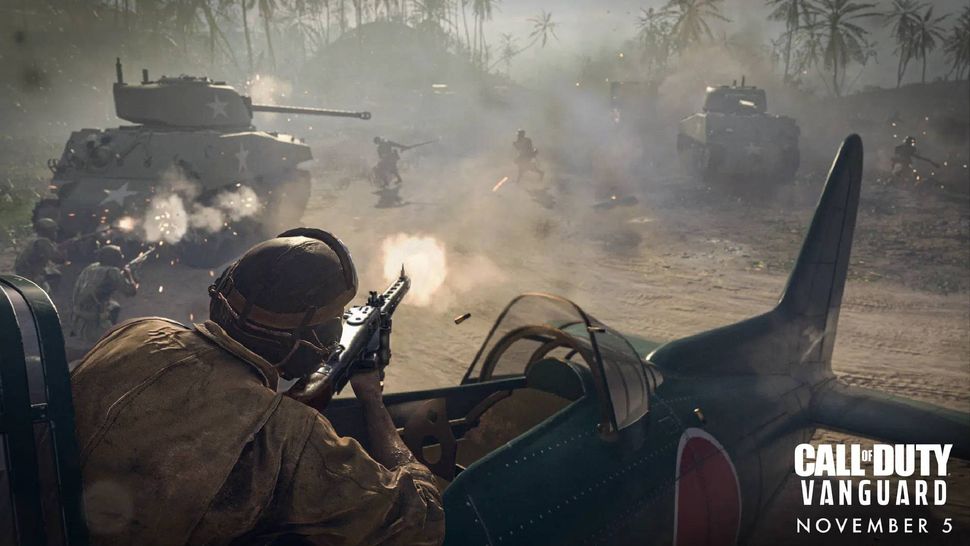 Call of Duty is beloved primarily for its multiplayer functionality, and Vanguard will of course be including a suite of online modes. The recent Call of Duty Vanguard multiplayer reveal gave us a proper look at what the game will have to offer when it comes to online play.
During this live-streamed presentation, it was confirmed by the game's multiplayer creative director, Greg Reisdorf, that Vanguard will be taking "historical liberties and risks to deliver something fun" and will be centered around "untraditional, gritty, antiheroes from every front of the war". It definitely sounds like a more refreshing take on the global conflict than Sledgehammer's last stab at the series.
At launch, there will be 20 maps available. There will be 16 regular maps, as well as four that are designed for the new Champion Hill mode. This new mode is described as a "series of tournament-style head-to-head matches, where players can play solo (1v1) or squad up in duos (2v2) and trios (3v3) to battle it out in an arena consisting of four maps to be the last squad standing."
A recent PlayStation Blog post has further detailed the multiplayer modes and features that will be present in Call of Duty Vanguard. One of the more interesting details within this article is the announcement of Combat Pacing.
This is a new feature of the Call of Duty franchise and will allow players to finetune how the game plays to best suit their own playstyle. There will be three pacing categories to choose from: Tactical, Assault, and Blitz. Tactical will offer the traditional Call of Duty multiplayer experience but Assualt and Blitz will both increase the pace of multiplayer matches, the latter will even increase the player count for an even more frenetic experience.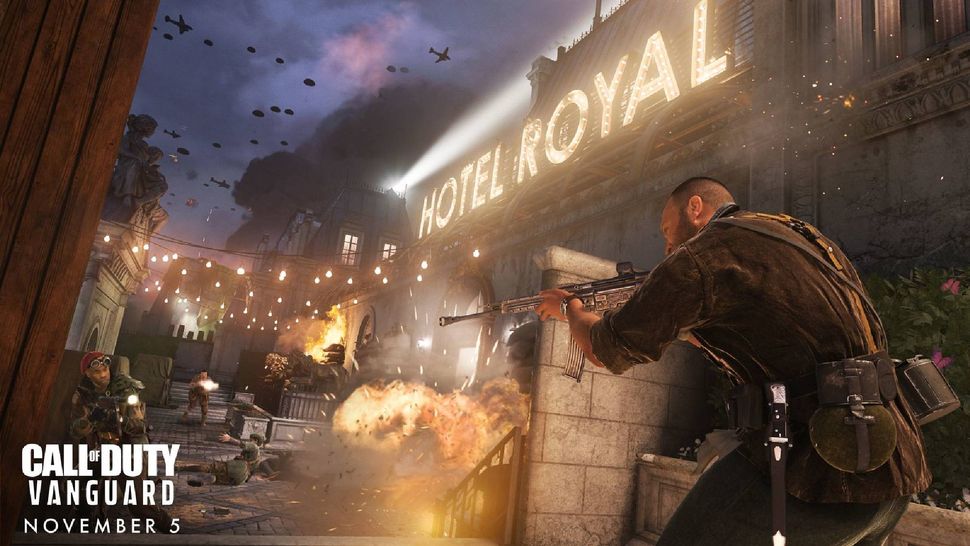 Expect the arsenal of weapons at your disposal to be (mostly) period-accurate and there will also be plenty of customization options. Don't be surprised if some cosmetic items are a little eccentric though. Expect at least a few to be only available to those willing to pay a little extra as well.
A section of players will be disappointed to hear that rumors indicate the series' highly controversial skill-based matchmaking will make a return in Vanguard. This function aims to group players with others of a similar skill level, but many argue it spoils the fun and should be saved for rank play.
Call of Duty Vanguard zombies
Call of Duty's iconic Zombies mode will be present in Vanguard. Sledgehammer Games isn't taking the lead on this portion of the game, it'll be Treyarch working on the mode instead.
Treyarch is the studio that first created Call of Duty Zombies way back in 2008, and most recently developed the mode for last year's Call of Duty Black Ops Cold War. So Zombies is in good hands.
Call of Duty Vanguard beta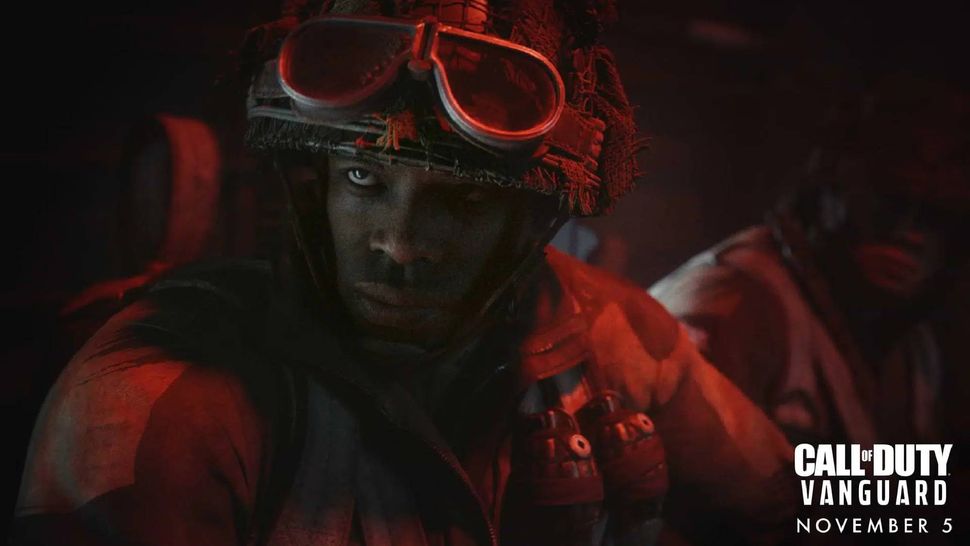 There will be more than one Call of Duty Vanguard beta this month. The first beta is exclusively available to those who pre-order the game on either PS4 and PS5. It will run from Friday, September 10 at 10 a.m. PT until Monday, September 13 at the same time.
The second beta will be an Open Beta that anyone can participate in, whether you've pre-ordered the game or not. This beta will kick off on Thursday, September 16 at 10 a.m. PT and conclude on Monday, September 20 at 10 a.m. PT.
Players who take part in either of these betas and reach level 20 before the end of the beta window will receive a bonus Weapon Blueprint for use in Call of Duty Vanguard when the full game is released. This Blueprint will also be usable in Call of Duty Warzone when the new map launches later this year.
Call of Duty Vanguard Warzone
Warzone, Call of Duty's free-to-play battle royale mode, will again be integrated with the latest mainline installment in the franchise.
Vanguard-inspired items are almost guaranteed to make their way into the game. Plus, Raven Studios is developing a completely new Warzone map that is set in the Pacific and will tie into Vanguard in some form.
Call of Duty Vanguard outlook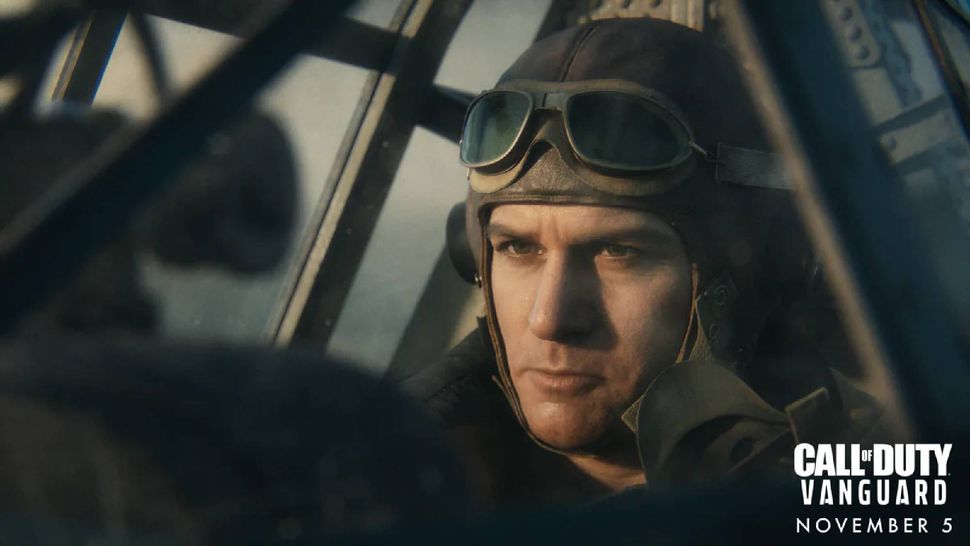 It's been rumored for months that behind the scenes the development of Call of Duty Vanguard has been troubled. You wouldn't know that judging by the slick reveal presentation.
Vanguard has the advantage of being the sole high-profile historical shooter releasing this year, whereas the competition is more futuristic in tone. However, Battlefield 2042 is promising to really push next-gen hardware with the inclusion of 128-player matches. Sledgehammer has yet to show off anything as impressive. Hopefully, there are still a few reveals to come.
Regardless, there are several reasons to be excited about Call of Duty Vanguard but also some potential issues that have us a little concerned about the game's prospects. We'll have to wait till November until we can definitively call this one.