One of the biggest audio stories around right now is the race to deliver true lossless audio to wireless headphones. As an audiophile seeking the highest sound quality without compromises from wireless earbuds I recommend for audiophile sound, wireless audio developments are something I follow closely.
The story begins a long time ago, but really became part of the zeitgeist in 2021 when Qualcomm announced the arrival of aptX Lossless. Now, the chip maker may have just helped music lovers everywhere get a step closer to their hi-res wireless audio goals by introducing micro-power Wi-Fi support in its next-gen Snapdragon sound platform.
Announced at the Qualcomm Snapdragon Summit in Hawaii earlier this week, the chip maker unveiled its new S7 and S7 Pro sound platforms for portable devices arriving next year. Both Gen 1 platforms claim to have six times more processing power and almost 100 times more AI power than the previous platform generation. This will enable headphone makers to offer improvements to active noise cancelation and battery life, as well as enhanced AI-powered sound personalization capabilities.
Wireless headphones are improving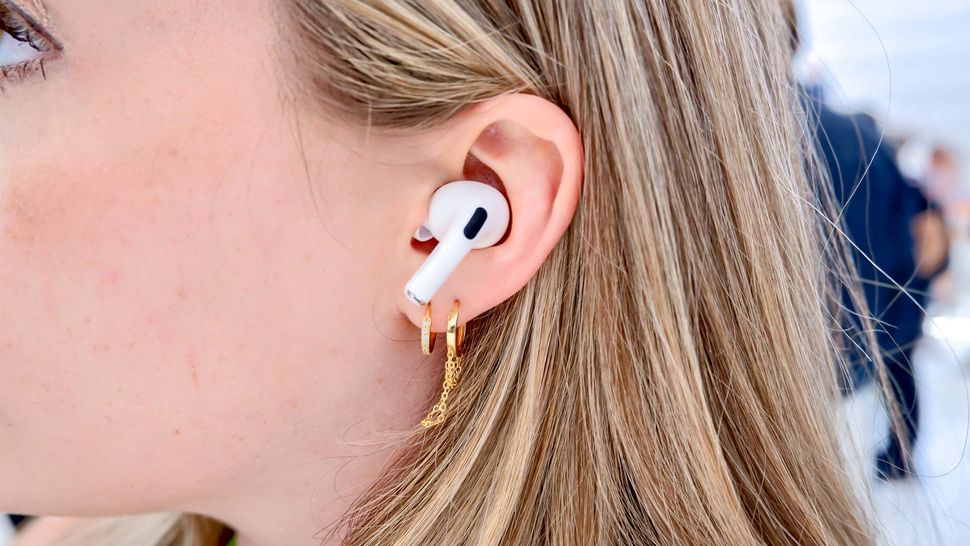 On the face of it, these performance improvements sound remarkably similar to Apple's Adaptive Audio capabilities for AirPods Pro 2. But the new platform also claims to unlock a new tier of premium audio performance to take wireless connectivity and sound quality on next-gen portable audio devices to the next level.
Interestingly, for quality audio fans like myself, both the next-gen Snapdragon sound platforms will have support for Bluetooth Lossless. But devices using the S7 Pro Gen 1 platform will add micro-power Wi-Fi support, increasing audio bandwidth to achieve true lossless audio up to 24-bit/192kHz over network connected devices.
That's high bit-rate audiophile music streaming, delivered over Wi-Fi at power consumption levels suitable even for wireless earbuds, so users can listen at ultra-low power and hear every detail of their music in lossless audio quality. And when there's not a Wi-Fi network available, the platform will switch to the highest-quality Bluetooth available.
The lossless audio race
It's not the first time this year I've heard about true lossless audio over wireless. In April I covered the news of the first pair of Wi-Fi headphones from a little-known Swiss audio company called Unity. Recently, I was lucky enough to get my hands on a pair of these $2,199 (£1,765 / AU$3,265) Wi-Fi headphones to try out at home. My first impressions are good, but look out for my full review coming soon.
Also, I know that Apple's new AirPods Pro 2 USB-C version have lossless audio support, and that it will be available first on the Apple Vision Pro mixed reality headset that's slated to arrive in 2024. Other than that though, details on Apple's new lossless audio protocol (which hasn't officially been announced or been given a name) are amazingly thin on the ground. But when it does eventually come to fruition, it will potentially be of greater interest to more iPhone users looking to stream lossless and hi-res audio from Apple Music.
Why is Wi-Fi better?
Bluetooth has revolutionized the way we listen on the best wireless headphones or the best wireless earbuds, releasing music fans from being tethered to playback devices by cumbersome cables. Sophisticated codecs such as aptX HD, Adaptive, and Sony's LDAC aim to maximize audio data delivery by using compression for better audio signal handling within the limitations of Bluetooth's capabilities, but it still falls short in delivering the maximum amount of data for true lossless and high-resolution sound quality.
Wi-Fi connected devices don't suffer from the same audio signal handling compromises. Audio data streams remain intact, meaning audiophiles get to hear their favorite music in full CD-sound-quality or glorious better-than-CD high-resolution.
Wi-Fi connectivity is a logical step forward for wireless headphones, offering better audio handling capabilities for hi-res audio fans.
One of the biggest challenges faced by Wi-Fi headphones has been how to overcome high power consumption, but Qualcomm says the new Snapdragon sound platform will be able to deliver up to 24-bit/192kHz lossless music streaming in low power mode over Wi-Fi at data rates of up to 29Mbps at ultra-low power rates suitable for wireless earbuds.
Quite how the promising new Snapdragon sound platform emerges remains to be seen. I should point out that any playback device will need to have Snapdragon 8 Gen 3 platform support, paired with a set of wireless headphones or earbuds supporting the new S7 Pro sound platform.
Who wins the lossless audio race remains to be seen, but Apple is beginning to look increasingly late to the party. Rest assured, I'll be looking out for the first devices to support true lossless audio over wireless to hear how it sounds.
More from Tom's Guide