The Reckoning – the BBC mini series about British pedophile Jimmy Savile – has landed on BBC iPlayer. Containing 'some of TV's most shocking scenes', it follows on from Netflix's Jimmy Savile: A British Horror Story. Traveling outside the U.K.? You can watch all episodes FREE online from anywhere with a VPN.
The Reckoning date, free live stream, TV channel
All four episodes of The Reckoning are available now on BBC iPlayer in the UK.
• U.K. date: Monday, October 9
• U.S. date: TBC
The "chillingly brilliant" four-part series tells the story of the disgraced British children's entertainer Jimmy Savile, from his strange upbringing to his early career and horrific child sex offences which shocked the world after his death in 2011.
Episode 1 of The Reckoning opens with powerful statements from a handful of Jimmy Savile's victims. One says, "I would have danced on his grave". Others point out how he "groomed a whole nation" whilst fooling the British elite.
BBC dramatisation The Reckoning is based on "detailed research, published accounts, and extensive interviews with Savile himself", carried out over eight years by his biographer, former Esquire UK journalist Dan Davies.
Davies says he never felt like he was getting the truth out of Jimmy Savile – now we know why. Here's everything you need to watch The Reckoning online.
The Reckoning episode guide
Watch The Reckoning free online
Watch The Reckoning online FREE in the U.K.

You can watch all four episodes of The Reckoning in the UK on BBC iPlayer right now. It's totally FREE to view, provided you have a TV license of course.
All four episodes started streaming on Monday (Oct. 9). The Reckoning episode 1 airs at 9 p.m. BST / 4 p.m. ET / 1 p.m PT on BBC One on Monday. That's 6 a.m. AEST on Tuesday morning in Australia.
Episode 2 airs at the same time on BBC One on Tuesday (Oct. 10).
Watch The Reckoning from anywhere
How to watch The Reckoning from anywhere in the world
If you're fortunate enough to live in the U.K., you can enjoy all four episodes of The Reckoning FREE on BBC iPlayer.
But what if you're usually based in the U.K. but are visiting the U.S. right now? Perhaps, you're on holiday and don't want to spend money on a paid streaming service in a foreign country when you'd usually be able to watch for free at home.
Don't worry — you can watch it via a VPN instead. We'll show you how to do that below. Our favorite VPN service right now is ExpressVPN, but you'll find others in our best VPN services list.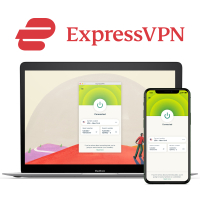 Speed, security and simplicity combine to make ExpressVPN our favorite VPN service. In our testing, we were impressed by its fast connection times and by its ability to access more than 3,000 services in 160 locations across 94 countries. A 30-day money-back guarantee is another bonus.
Using a VPN is incredibly simple.
1. Install the VPN of your choice. As we've said, ExpressVPN is our favorite.
2. Choose the location you wish to connect to in the VPN app. For instance, if you're in the U.S. and want to view BBC iPlayer, you'd select U.K. from the list.
3. Sit back and enjoy the action. Head to BBC iPlayer and watch The Reckoning live streams.
The Reckoning live streams by country
Can I watch The Reckoning online in the U.S.?

We'd expect BBC America to air The Reckoning at some point in the future, but there's no official confirmation of that as yet.
If you're outside of the U.S. but have one of these subscriptions, you can watch Jimmy Savile drama The Reckoning online now by using a VPN such as ExpressVPN.
Can I watch The Reckoning for FREE in Australia?

Sadly for Steve Coogan fans, The Reckoning is not available in Australia just yet.
Traveling outside the U.K.? Don't worry — you can watch via a VPN instead. Our favorite VPN service right now is ExpressVPN, but you'll find others in our best VPN services list.
Who was Jimmy Savile and when did he die?
Sir James Wilson Vincent Savile OBE KCSG was an English DJ and television and radio personality. He died on October 29, 2011.
The Reckoning (2023) – full episode guide
The Reckoning season 1 episode 1
In the early 60s, Jimmy Savile became famous as a DJ in the dance halls of Leeds and Manchester. He ran sell-out dances for young people - but was also able to exploit this position. In an effort to legitimise his reputation, Savile took advantage of his celebrity status to pursue a voluntary role at his local hospital, Leeds General Infirmary. And his popularity as a DJ led the BBC to ask him to host their new TV show Top of the Pops.
The Reckoning season 1 episode 2
Top of the Pops made Savile a household name. His growing influence within the BBC and at a range of institutions enabled him to act with apparent impunity. This episode explores the appalling impact of his crimes and the difficulties faced by those who tried to raise the alarm.
The Reckoning season 1 episode 3
At the peak of his fame and influence, Savile hosted Jim'll Fix It on BBC One. The series made him a regular feature in households across Britain. He further cemented his position of power by spearheading a fundraising campaign for Stoke Mandeville Hospital, giving him unprecedented political access. His status allowed him to hide in plain sight and silence the victims of his crimes.
The Reckoning season 1 episode 4
During the early 2000s, Savile made increasingly desperate attempts to protect his fading legacy and continue to hide the horrific truth. Despite persistent rumours, an investigation and efforts by survivors to raise the alarm in his lifetime, it was only after his death that their brave testimony was heard and the full extent and impact of his crimes became clear. How was he able to hide in plain sight for so long.

More from Tom's Guide