The healing blooms of Thornfield Flower Farm convey secret messages, shroud deep-held pain and come to embody an emotional comforter for Alice Hart, who, after losing both of her parents in a fire at the age of nine, grows up under the careful protection of her steely grandmother June. When you watch The Lost Flowers of Alice Hart to peel back the petals of this Prime Video drama, however, there's something rotten at the family's heart.
The Lost Flowers of Alice Hart streaming details
The Lost Flowers of Alice Hart premieres Friday (August 4), at 12:01 a.m. ET on Prime Video.
The seven-part limited series, which stars Alycia Debnam-Carey and Alyla Browne as Alice, and Sigourney Weaver as June, is based on Holly Ringland's 2018 bestseller of the same name. It's a novel almost from a bygone era which intertwines the murky history of the Hart family with the gorgeous wildflowers they continually surround themselves with.
Metaphors and innuendo can communicate some things that words cannot, or at least the things that Alice, June and her tragic late mother can't bring themselves to say, but it's an uneasy fallacy, and one that shatters as soon as Alice relaxes her guard.
However, with terrible suffering comes the opportunity for Alice to break free of her grandmother's yoke and discover who she really is. Here's everything to know about how to watch The Lost Flowers of Alice Hart. Scroll down for the trailer.
How to watch The Lost Flowers of Alice Hart in the U.S., U.K., Canada and Australia
Viewers around the world can watch The Lost Flowers of Alice Hart on Prime Video.
The first three episodes drop on Friday (August 4) at 12:01 a.m. ET.
The series comprises seven episodes total. The other four will drop weekly on Fridays.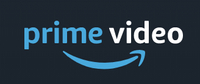 The Lost Flowers of Alice Hart is a Prime Video original. The streaming service is included with an Amazon Prime subscription, which you can sample with a a one-month free trial. Prime Video's library includes original movies and series, like Daisy Jones & the Six, The Summer I Turned Pretty, and the Rings of Power.
How to watch The Lost Flowers of Alice Hart anywhere on Earth
While Amazon Prime Video is available in many countries around the world, it's not everywhere. If you are in a region without access to Prime Video, you don't have to miss The Lost Flowers of Alice Hart. Watching along with the rest of the internet can be pretty easy. With the right VPN (virtual private network), you can stream the show from wherever you go.
We've evaluated many options, and the best VPN is ExpressVPN. It meets the VPN needs of the vast majority of users, offering outstanding compatibility with most devices and impressive connection speeds. It's also affordable at $12.95 per month. (Signing up for longer periods of six months or a year reduces the cost even more.)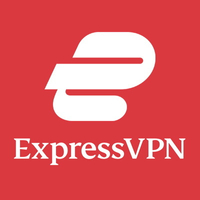 Our favorite VPN service, ExpressVPN, really shines thanks to its safety, speed and simplicity-to-use. It's also compatible with loads of devices - from iOS and Android to Roku, Apple TV and PlayStations. There's a 30-day money-back guarantee if you just want to give it a try.
Using a VPN is incredibly simple.
1. Install the VPN of your choice. As we've said, ExpressVPN is our favorite.
2. Choose the location you wish to connect to in the VPN app. For instance if you're in the U.S. and want to view a U.K. service, you'd select U.K. from the list.
3. Sit back and enjoy the action. Head to Amazon Prime Video or other streaming services and tune in.
The Lost Flowers of Alice Hart trailer
The Lost Flowers of Alice Hart trailer, backed by an acoustic version of Fleetwood Mac's "Dreams", is a tense affair teasing something of a harrowing watch.
Alice is taken under the wing of June on her farm after the disastrous fire that saw the young girl orphaned. Expected conflict from both within June's home and the local community.
More from Tom's Guide