Is home truly where the heart is? Reservation Dogs season 3 explores that question and more when one of the best shows on television streams its final episodes. The FX on Hulu series picks back up with the four Native teens successfully having made it to California to honor their late friend, but they get a major reality check when they return to the reservation.
Reservation Dogs season 3 release date and time
Reservation Dogs season 3 premieres with two episodes Wednesday (Aug. 2) at 12 a.m. ET / 9 p.m. PT (Tuesday) on Hulu.
Reservation Dogs follows Indigenous teenagers Bear (D'Pharoah Woon-A-Tai), Elora (Devery Jacobs), Cheese (Lane Factor) and Willie Jack (Paulina Alexis), who live in rural Oklahoma. After the suicide of pal Daniel, they plot to commit some petty crimes to raise the money they need to leave for California.
After some twists and turns, they experienced a sort of rebirth in the Pacific Ocean. But when Elora, Cheese and Willie Jack get back home, they must face their very angry parents and relatives. Yet, their punishments serve as a wake-up call to start thinking seriously about their futures.
As for Bear, he departs on a solo adventure through the desert, where he meets with an intriguing figure, Maximus (Graham Greene).
Here's what you need to know about watching Reservation Dogs season 3 online. Plus, check out the trailer below:
How to watch Reservation Dogs season 3 online in the U.S.
Reservation Dogs will stream on Hulu starting Wednesday, Aug. 2 at 12 a.m. ET / 9 p.m. PT (Tuesday).
Season 3 premieres with two episodes. The remaining eight episodes will drop weekly on Wednesdays.
Hulu is only available in the U.S.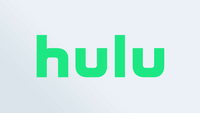 Hulu offers a huge library of classic and current TV shows and movies, as well as acclaimed originals like Handmaid's Tale and movie exclusives. Plus, it's got the entire FX catalog. You can try out the service with a free one-month trial, after which a subscription costs just $6.99.
Can you watch Reservation Dogs season 3 in Canada, the UK and Australia?
While Hulu may not available everywhere, fans around the world will be able to watch Reservation Dogs on Disney Plus' Star channel. There's just one catch: They'll get season 3 later.
In Canada, Reservation Dogs season 3 arrives on Disney Plus on Aug. 30. As for the U.K. and Australia, there is no scheduled release date yet. Judging from when season 2 became available, it's likely to be winter 2023.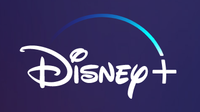 Disney Plus gives you access to the entire Disney vault of classics like Frozen, The Little Mermaid and Beauty and the Beast as well as newer hits like The Mandalorian, Loki, Turning Red and more.
If you're a traveler who wants to access the services you've already paid for, look into one of the best VPNs.
Reservation Dogs season 3 cast
The cast of Reservation Dogs is led by the four actors who play the core group of Native teens: D'Pharaoh Woon-A-Tai as Bear Smallhill, Devery Jacobs as Elora Danan Postoak, Paulina Alexis as Willie Jack and Lane Factor as Cheese.
They are joined by supporting cast members including:
Elva Guerra as Jackie, leader of the NDN mafia
Sarah Podemski as Rita, Bear's mother
Dallas Goldtooth as William "Spirit" Knifeman, Bear's guide
Zahn McClarnon as Officer Big, a lighthorseman
Gary Farmer as Uncle Brownie, Elora's uncle
Jon Proudstar as Leon, Willie Jack's father
Kimberly Guerrero as Auntie B, Willie Jack's aunt
Lil Mike as Mose, half of a local rap duo
Funny Bone as Mekko, Mose's brother and the other half of the duo
More from Tom's Guide