It's almost time to watch Red, White and Royal Blue on Prime Video to see the movie version of Casey McQuiston's bestselling LGBTQ romance novel. Finding love is hard enough without throwing global politics, publicity nightmares and coming out into the mix.
Red, White and Royal Blue streaming details
Red, White and Royal Blue premieres Friday (Aug. 11) at 12:01 a.m. ET on Prime Video.
Alex Claremont-Diaz (Taylor Zakhar Perez) is the son of the first woman President of the United States (Uma Thurman), while Britain's Prince Henry (Nicholas Galitzine) is in line for the throne. They're both handsome, charismatic and popular worldwide — and they also hate each other.
When their long-simmering feud gets into the open, it not only threatens to ruin their public images but drive a wedge into U.S./British relations at the worst possible time. As damage control, Alex and Henry are forced into a staged friendship. But over time, it becomes very real — and escalates into love.
Here's everything to know about how to watch Red, White and Royal Blue online. Plus, scroll down for the trailer and cast list.
How to watch Red, White and Royal Blue in the US, UK, Canada and Australia
Viewers around the world can watch Red, White and Royal Blue on Prime Video starting Friday (Aug. 11) at 12:01 a.m. ET.
The film has a run time of 1 hour 58 minutes and is rated R.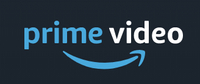 Red, White and Royal Blue is a Prime Video original. The streaming service is included with an Amazon Prime subscription, which you can sample with a a one-month free trial. Prime Video's library includes original shows and movies, like Daisy Jones & the Six, The Boys and the Rings of Power.
How to watch Red, White and Royal Blue anywhere on Earth
While Amazon Prime Video is available in many countries around the world, it's not everywhere. If you are in a region without access to Prime Video, you don't have to miss Red, White and Royal Blue. Watching along with the rest of the internet can be pretty easy. With the right VPN (virtual private network), you can stream the show from wherever you go.
We've evaluated many options, and the best VPN is ExpressVPN. It meets the VPN needs of the vast majority of users, offering outstanding compatibility with most devices and impressive connection speeds. It's also affordable at $12.95 per month. (Signing up for longer periods of six months or a year reduces the cost even more.)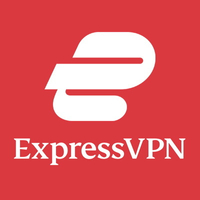 Our favorite VPN service, ExpressVPN, really shines thanks to its safety, speed and simplicity-to-use. It's also compatible with loads of devices - from iOS and Android to Roku, Apple TV and PlayStations. There's a 30-day money-back guarantee if you just want to give it a try.

Using a VPN is incredibly simple.
1. Install the VPN of your choice. As we've said, ExpressVPN is our favorite.
2. Choose the location you wish to connect to in the VPN app. For instance if you're in the U.S. and want to view a U.K. service, you'd select U.K. from the list.
3. Sit back and enjoy the action. Head to Amazon Prime Video or other streaming services and tune in.
Red, White and Royal Blue trailer
The trailer for Red, White and Royal Blue kicks off with a preview of the "international incident" that gets Alex and Prince Henry in trouble — it really takes the cake! From there, the trailer previews Alex and Henry's attempt to become friends, which soon turns into locking lips.
Red, White and Royal Blue cast
The cast of Red, White and Royal Blue is led by Taylor Zakhar Perez as Alex Claremont-Diaz and Nicholas Galitzine as Prince Henry of the United Kingdom.
They are joined by:
Uma Thurman as Ellen Claremont, the first female President of the United States
Stephen Fry as King James III
Sarah Shahi as Zahra Bankston, the president's deputy chief of staff
Ellie Bamber as Princess Beatrice, Henry's sister
Thomas Flynn as Prince Philip, Henry's brother
Rachel Hilson as Nora Holleran, the Vice President's granddaughter
Clifton Collins Jr. as Oscar Diaz, congressman and First Gentleman
Malcolm Atobrah as Percy "Pez" Okonjo, Henry's best friend
Akshaye Khanna as Shaan Srivastava, Henry's equerry
Aneesh Sheth as Amy, a Secret Service Agent
Sharon D. Clark as the British prime minister
More from Tom's Guide