Android 13 QPR2 is now in its second beta for Pixel phones and that means a slew of new features waiting to be discovered — if you know where to look. QPR2 beta 1 came out in December with the highlights being evidence of a clock customization system and screensaver that could show weather conditions, media and home controls, along with additional "At a Glance"-style information alongside the Pixel's clock, in either regular-light or low-light situations.
This second beta also seems focused on increased customization, particularly on the lock screen. But the real showstopper is that Google is bringing its Material You theme to all your phone's apps whether app developers like it or not.
WOW! Google is testing letting you generate themed icons for ANY app, even if it doesn't provide its own monochromatic icon! This is currently disabled by default and hidden behind the "ENABLE_FORCED_MONO_ICON" flag. pic.twitter.com/7zxUnNbTbFJanuary 9, 2023
Android expert Mishaal Rahman posted a long Twitter thread recently on all the features he's found so far in this new Android 13 beta and it looks like this new beta allows users to generate monochromatic Material You icons for any app, even if the developer has not provided a monochromatic option.
It isn't easy to access this feature — Google's beta features for Android typically aren't, and we don't recommend testing them on your daily device. Plus, you will need to root your Android phone to do so. To turn it on, you'll need to go into Settings and toggle "ENABLE_FORCED_MONO_ICON." Once that is done, all apps that support the feature will turn monochromatic based on your current Material You theme.
But that's not the only fun update that lets you express yourself on your Pixel phone. This latest beta also adds support for Unicode 15 emojis, increasing the emojis you can use while communicating with your friends.
Android 13 QPR2 beta 2: New Lock screen features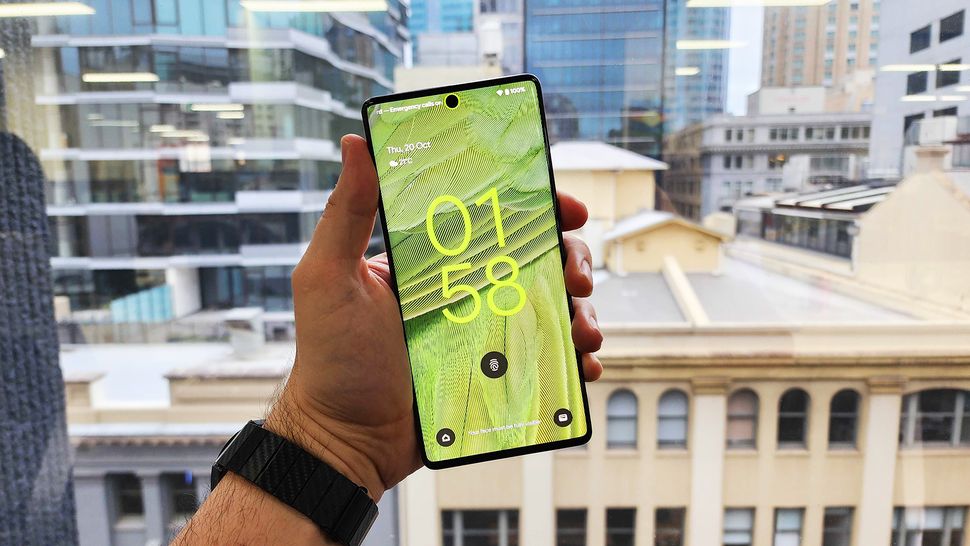 Another big focus of this latest beta is improved Lock screen shortcuts. Android now appears to support the ability to customize shortcuts on the lock screen. The new beta source code shows the appearance of a "Shortcuts" page in the Lock screen display settings menu that will let you customize what Google is currently calling "keyguard quick affordances."
While this potential feature update is buried in the source code and not visible in the current beta, it appears that Wallet and Home Control shortcuts are the first shortcuts Google has in mind for lock screen access. There is also apparently a QR code scanner shortcut available but it is currently disabled by default and it seems a camera shortcut and a flashlight shortcut are slated for the future. According to Rahman, these shortcuts could be customizable in the same menu as the Lock screen clock.
Aside from these potential shortcuts, there is one other Lock screen feature hidden in the new beta. Rahman says that Android 13 QPR2 beta 2 now lets you control your smart home devices from the lock screen, but there's a catch. The respective smart home app needs to support this feature for it to work. To turn on this feature for all eligible apps, toggle "Show device controls" in the Lock screen display settings menu.
Android 13 QPR2 beta 2: Tablet-focused features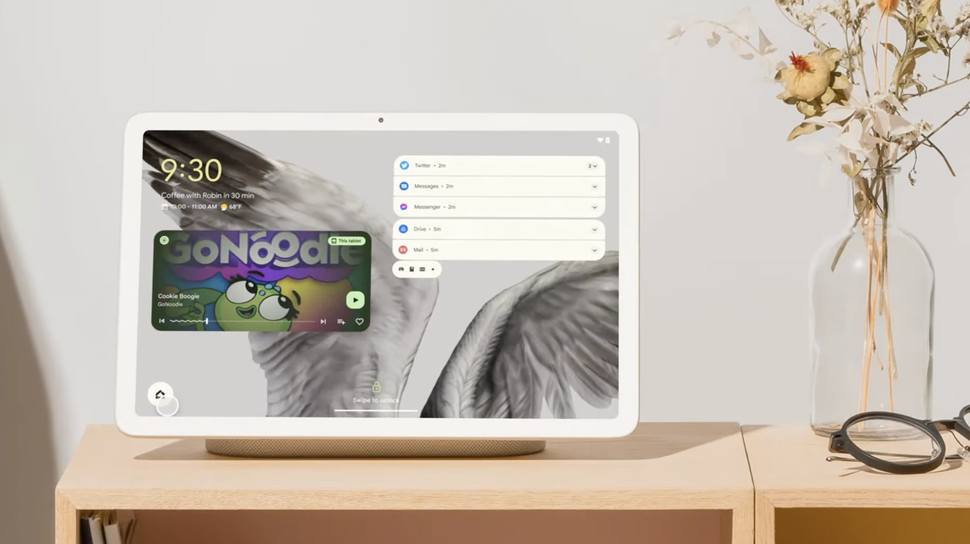 Pixel phones aren't the only ones getting some feature updates in beta 2. The Google Pixel Tablet is getting a feature called "Dock defender" which pauses charging on the tablet when it is docked when the battery hits a certain percentage charged. Rahman indicates this percentage is likely 80% and is similar to the Pixel phones' "Battery defender" feature.
If you want your battery to hit a full 100% you can bypass this feature for now. However, these features are aimed at extending the life of your device's battery and are worth considering. I use a similar feature on my Samsung Galaxy S22 Ultra that caps my charge at 85% and I've managed to survive so far.
There is also a tablet-style taskbar that we saw glimpses of in QPR2 beta 1. This taskbar is movable and hideable rather than a permanent UI fixture and is now enabled by default in this second beta. While it is available on eligible Pixel phones, it felt to us like it was designed with the Pixel Tablet or rumored Google Pixel Fold in mind. It remains to be seen how much of an improvement it is — if at all — over the current Android taskbar on a normal smartphone
Android 13 QPR2 beta 2: Productivity upgrades and other updates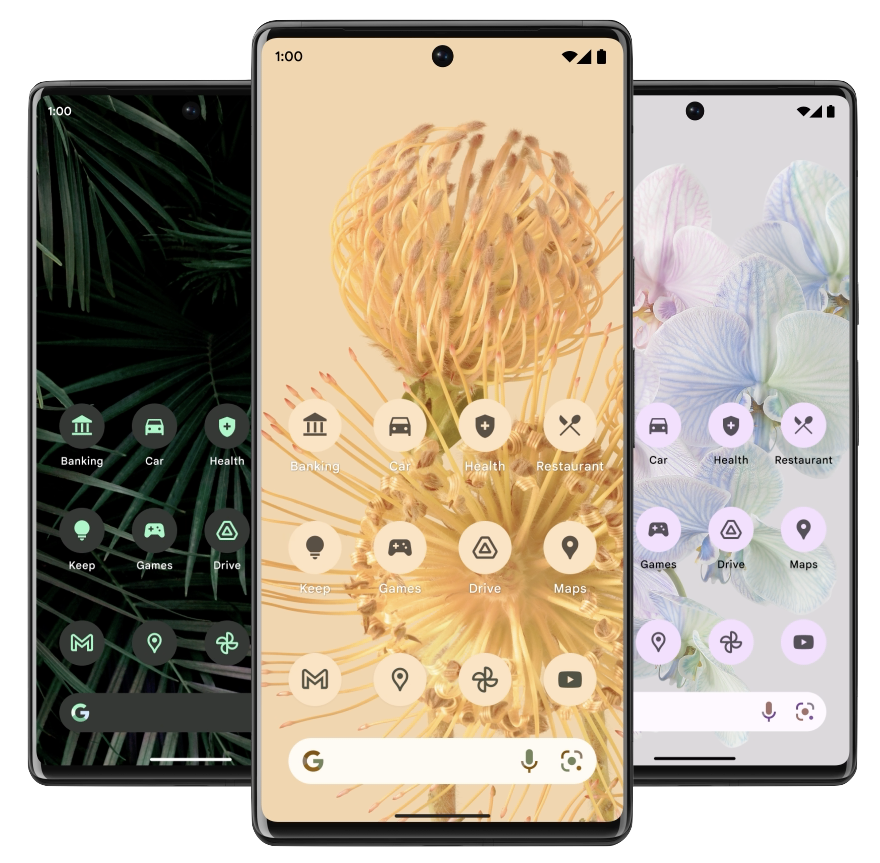 There are a few other changes in this latest Android 13 beta worth mentioning. First, if you have a work profile set up on your Pixel phone, the screenshots you take in an app running in your work profile will save in that profile's screenshots folder rather than your personal screenshots folder. Definitely a niche change, but for those who use it the improved filing is likely a positive.
Android 13 QPR2 beta 2 also brings a still-in-development screen-sharing feature. This feature allows you to share or record from just an app rather than having to share or record your entire screen.
Spatial audio also looks set to possibly come to the Pixel 7 when using the phone's speakers rather than just when using headphones. The feature still appears disabled for now, but Rahman found a shared library that indicates Google is at least considering the upgrade.
Finally, eSIM upgrades hidden in the beta source code indicate that Pixel phones may soon get increased eSIM support. Rahman states that these changes could allow you to transfer an eSIM from an old Android phone, though it could be limited to just Pixel phones to start. While eSIM has some drawbacks, it also has some major advantages — especially when traveling.
If you want to experience everything Android 13 has to offer, you'll need to get a Pixel phone. Specially, you'll want a Google Pixel 7 or Google Pixel 7 Pro to ensure you get access to all the latest and greatest features. The Pixel 7 Pro in particular sits on our list of the best phones we've tested and there are tons of great deals available on it right now.