Sony buys Bungie for $3.6 billion in groundbreaking deal — latest updates
Destiny developer Bungie will now be under the PlayStation umbrella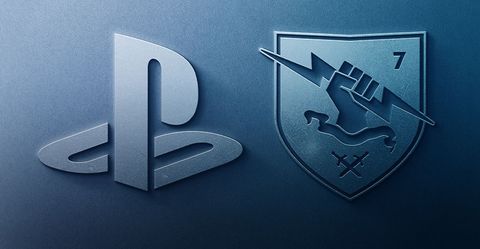 (Image: © Bungie)
Sony has acquired Bungie, the fan-favorite developer behind the Destiny series and the first few Halo games. Sony spent a reported $3.6 billion on the acquisition. This deal comes shortly after Take Two's $12.7 billion acquisition of Zynga, and Microsoft's $69 billion acquisition of Activision Blizzard, making January 2022 an undeniably interesting time to be a gamer — or an investor in the gaming sphere.
This story is developing, and we will post more information as we learn it. In the meantime, check Bungie's official website for an announcement entitled "Bungie Joins Sony Interactive Entertainment." All the salient details are there.
Stay tuned for updates below.
Refresh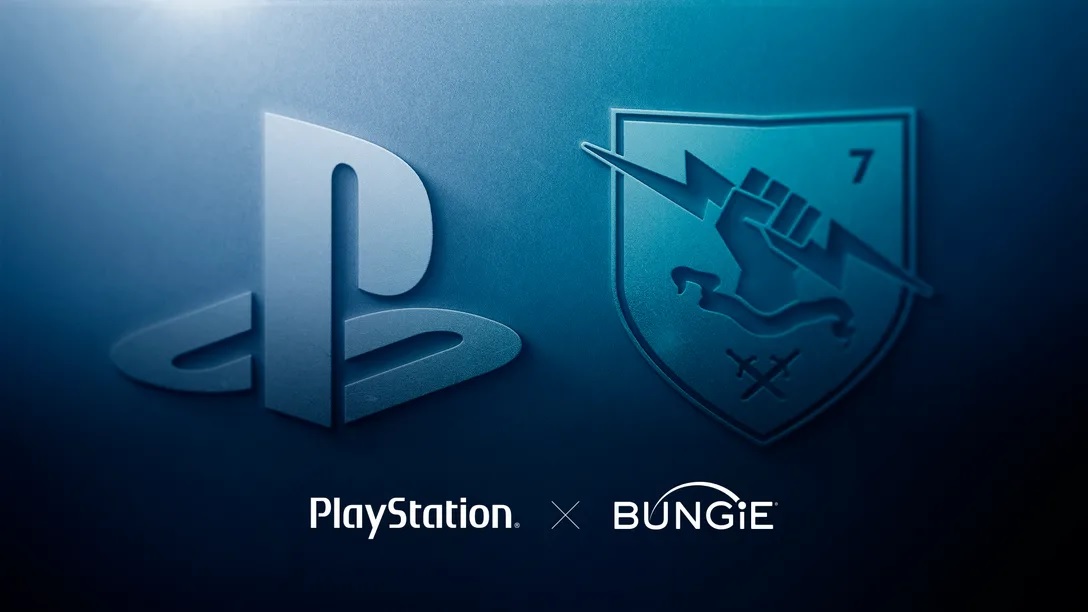 GamesIndustry.biz was the first major publication to report about the Sony/Bungie acquisition. If you want to learn more about the business details surrounding the deal, including the price (which Bungie's official website does not mention), it's a good place to start.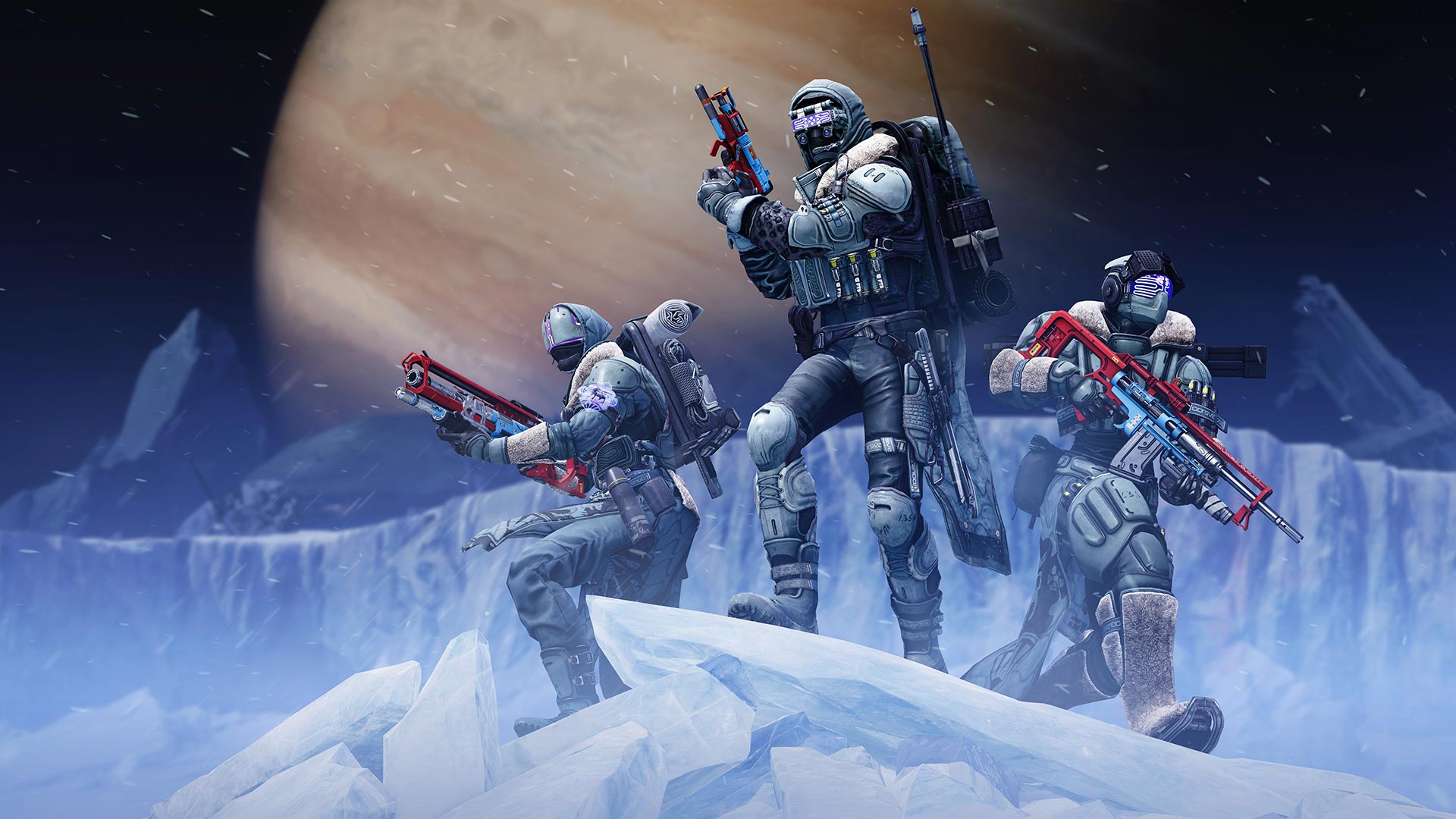 Bungie explained the details of the Sony acquisition on its official website:
"In [Sony Interactive Entertainment], we have found a partner who unconditionally supports us in all we are and who wants to accelerate our vision to create generation-spanning entertainment, all while preserving the creative independence that beats in Bungie's heart," the post reads.
Bungie will technically belong to Sony, and its PlayStation Studios brand. However, the company may not be as beholden to the PlayStation platform as other first-party Sony developers.
"We remain in charge of our destiny," the post continues, with a link to a Destiny 2 FAQ. "We will continue to independently publish and creatively develop our games. We will continue to drive one, unified Bungie community. Our games will continue to be where our community is, wherever they choose to play."
The subtext here seems pretty easy to parse: Destiny 2 is a multiplatform game, and that's not likely to change anytime soon. It won't suddenly become a PlayStation exclusive, and fans who own the online shooter for Xbox and PC will still be able to cross-play along with their friends and rivals.
Otherwise, the post contains pretty typical acquisition language, including a short retrospective of Bungie, some words of thanks for the fans, and a little praise for Sony. Bungie also reiterates that it's currently hiring new talent; one imagines the company will shortly have plenty of money to do so.
In brief: Sony has acquired Bungie. The deal cost $3.6 billion. Bungie has no immediate plans to change how it operates Destiny 2. We'll take a deeper dive into this news shortly.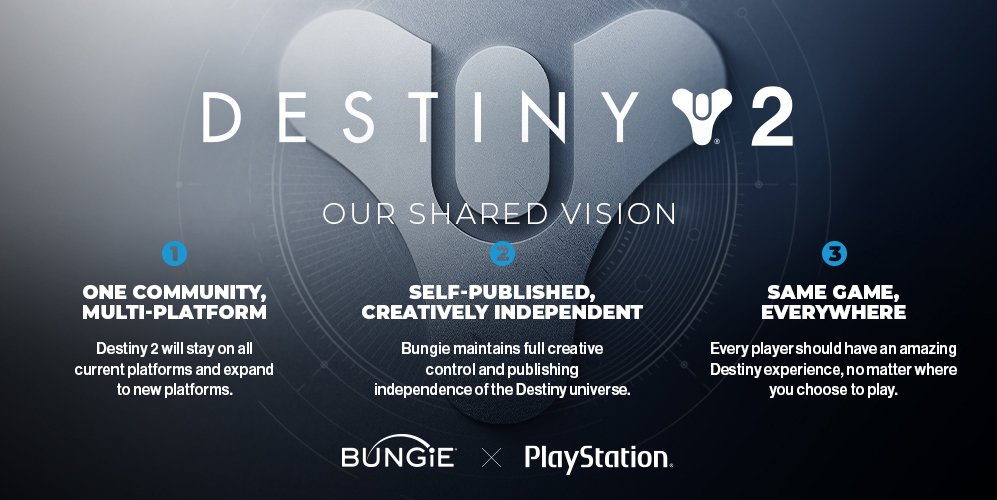 Bungie's most popular game at the moment is Destiny 2: a cooperative and competitive online shooter, where players earn increasingly powerful gear as they navigate a complex, ongoing story.
Destiny 2 has always been a multiplatform game, available for PlayStation and Xbox consoles, as well as PC. That won't change anytime soon, if ever. Still, Bungie has released a comprehensive Destiny 2 FAQ to help players navigate what changes — if any — they can expect from Sony's acquisition.
"Our commitment to Destiny 2 as a multi-platform game with full Cross Play remains unchanged," it states, and reminds players that the upcoming Witch Queen expansion will still launch for all platforms on February 22.
The other answers are all along similar lines. The Witch Queen will not have any platform-exclusive content. Cross-save, cross-play, companion apps and third-party software will all function normally. Destiny 2's Stadia support remains unchanged, for the players who prefer cloud gaming to traditional downloads.
There are only two pieces of unexpected, interesting information. The first is that Bungie has no plans to change any Destiny 2 expansion content between now and the end of the game's current content plan.
"Bungie retains full creative independence for our games and our community," the post explains. "Our plans for the Light and Dark Saga are unchanged, all the way through The Final Shape in 2024."
In other words: Destiny 2 will likely retain full parity on all systems until the game undergoes a major shift of some kind (or possibly concludes?) in two years.
The other tidbit worth noting is the second-to-last question: "Bungie has future games in development, will they now become PlayStation exclusives?"
"No," the reply states. "We want the worlds we are creating to extend anywhere people play games. We will continue to be self-published, creatively independent, and we will continue to drive one, unified Bungie community."
In other words, while Bungie is, indeed, working on new, non-Destiny IP, it probably won't be PlayStation exclusive. This could, of course, change in the future — and it could definitely change if Bungie has more than one new franchise in the works.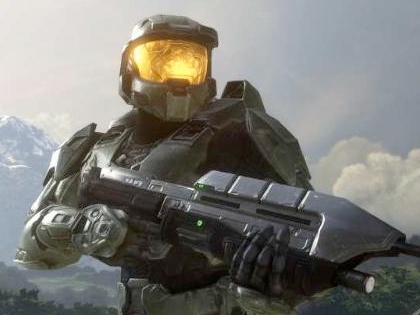 Sony's acquisition of Bungie comes just two weeks after Microsoft's acquisition of Activision. While the Bungie acquisition was much less expensive ($3.6 billion, compared to Activision's $69 billion), the deals do share a few common factors. Each one involves a console manufacturer purchasing a studio best known for its multiplayer first-person shooter chops (Destiny 2 for Bungie, and Call of Duty for Activision). And, interestingly, Bungie actually acts as the glue that links all four of these companies together.
Back in 2000, Microsoft acquired Bungie, and the studio helped develop the legendary Halo franchise. Bungie remained with Microsoft for the first three Halo games, but became an independent company once again in 2007. Even so, Bungie developed Halo 3: ODST and Halo: Reach in conjunction with Microsoft in 2009 and 2010, respectively.
In 2010, Bungie joined forces with Activision in a 10-year publishing agreement. As such, Activision published the first Destiny game, and held publishing rights for Destiny 2 for a while as well. The agreement expired prematurely in 2019, and Bungie began self-publishing Destiny 2.
As such, over the course of the past 20 years, Bungie has bridged the gap between Microsoft, Activision and Sony. It's an interesting studio history, if nothing else.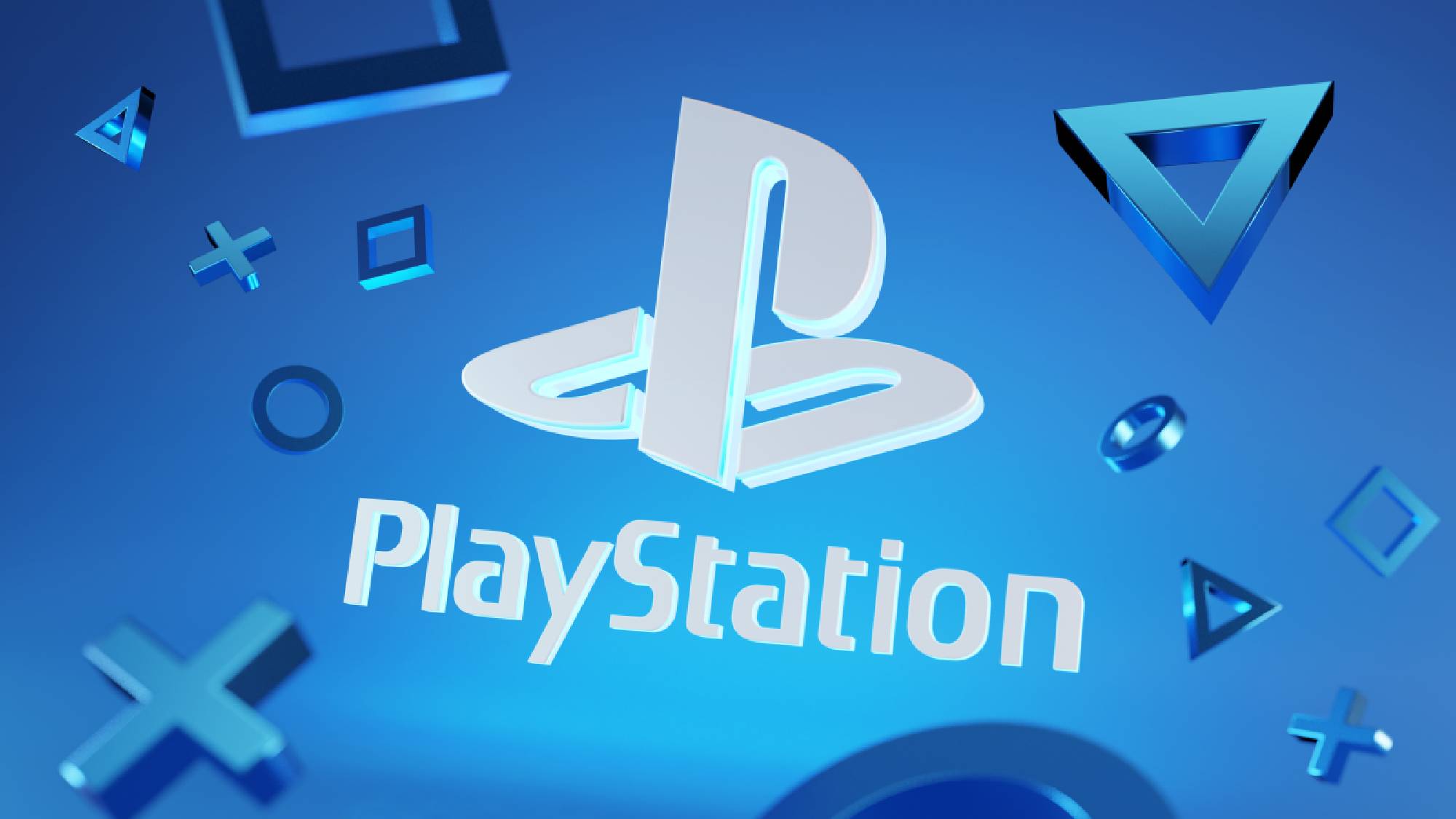 Sony has officially weighed in on the deal, with a comprehensive post on the PlayStation Blog. Jim Ryan, president and CEO of SIE, commented first:
"I want to be very clear to the community that Bungie will remain an independent and multi-platform studio and publisher," Ryan said. "As such, we believe it makes sense for it to sit alongside the PlayStation Studios organization, and we are incredibly excited about the opportunities for synergies and collaboration between these two world-class groups."
(If you're inclined to take a shot any time a corporate bigwig says "synergy," you may now imbibe.)
Hermen Hulst, head of PlayStation Studios, had similar comments:
"Bungie makes games with outstanding technology that are enormously fun to play," Hulst said. "They also have unmatched dedication to the communities that play their games, and everyone at PlayStation, and PlayStation Studios, will be excited about what we can share and learn from them."
Pete Parsons, CEO of Bungie, shared his commentary as well, but it's pretty similar to what showed up on Bungie's official website.
The bottom line is clear and consistent, at any rate: Destiny 2 will remain multiplatform, and Bungie will retain its creative independence. We expect to hear more substantive plans in the near future, but corporate back-patting on Day One of an acquisition is pretty much what we'd expect for now.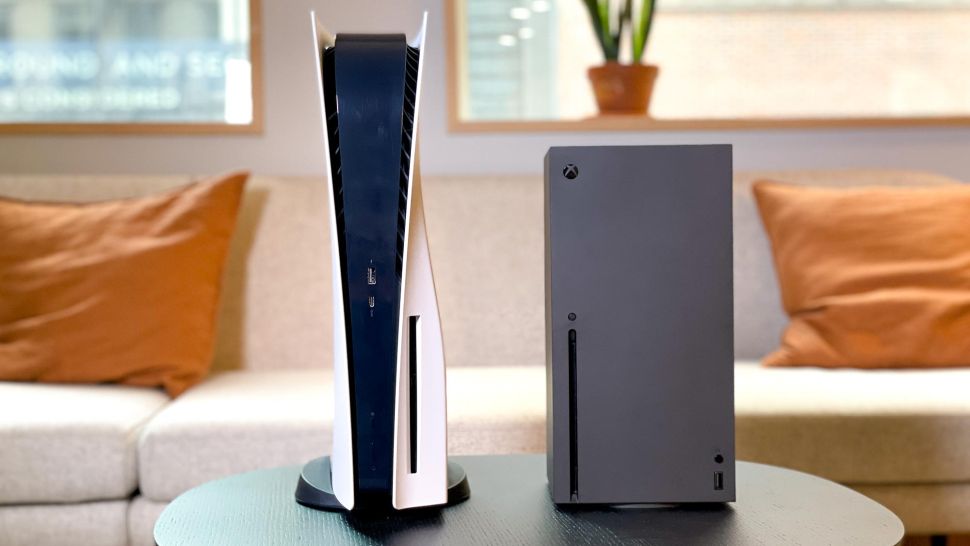 Since they happened within two weeks of each other, comparisons between the Microsoft/Activision and Sony/Bungie acquisitions are unavoidable. (We've made a few in this article already.) As such, it's probably worth comparing and contrasting the two deals.
First off, it's important to remember that Bungie is a much smaller company than Activision — and that Sony has a lot less money to spend than Microsoft. Sony's market cap as of today (Jan. 31) is approximately $134 billion; Microsoft's is approximately $2.32 trillion. It's a bit of an apples-to-oranges comparison, as Sony doesn't have an OS quite as pervasive as Windows, but the bottom line is that Microsoft can spend $69 billion acquiring a video game publisher; Sony probably can't.
For the record, though, Sony spent $3.6 billion on Bungie, compared to Microsoft's $69 billion on Activision. That means Microsoft purchased the equivalent of 19 Bungies.
Which company got the better deal will be impossible to say until years from now. But in the coming days, you may hear a lot of "Sony owns Destiny; Microsoft owns Call of Duty" comparisons. While this isn't technically wrong, it may be a little facile.
First and foremost, Destiny represents almost the entirety of Bungie's output at the moment; Call of Duty is one small part of Activision Blizzard's total portfolio. Activision also owns the rights to Crash Bandicoot, Diablo, StarCraft, Tony Hawk, Warcraft and — do not overlook this — Candy Crush. If Activision Blizzard did not put out a single first-person shooter in the next five years, it would still have plenty of other games to publish.
Furthermore, Activision has a lot of in-house developers, but its primary value is as a publisher. (Not every Call of Duty game comes from the same studio, for example.) Bungie, on the other hand, is a de facto publisher, since it distributes Destiny 2. But Bungie is a developer, first and foremost. Sony wanted the company because it develops beloved shooters, not because it has a ton of different franchises under its belt. Remember: Microsoft still owns Halo, Bungie's breakout franchise.
The bottom line is that the Microsoft Activision acquisition is a much bigger deal, in terms of both money and number of franchises involved. On the other hand, Bungie is a beloved developer that's proven itself to fans in at least two blockbuster franchises. Microsoft wanted a big stable of games and developers; Sony wanted one particular game and developer. We'll see how each strategy plays out.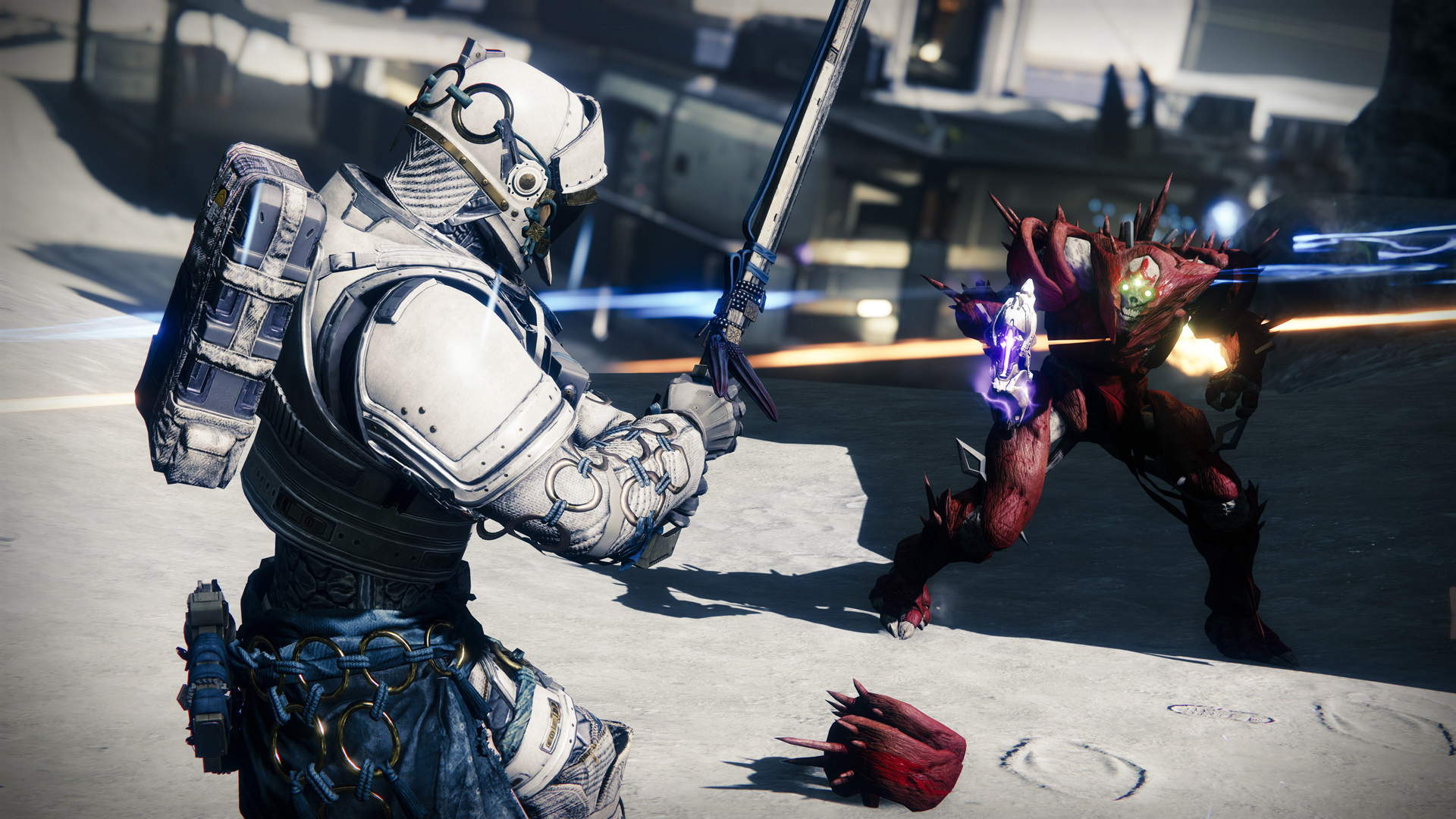 The biggest takeaway from the Sony/Bungie acquisition, at least so far, is "Bungie games will be multiplatform for the foreseeable future." Bungie's CEO said so; SIE's CEO said so; the Destiny 2 FAQ said so.
Still, "will Destiny 2 become a PlayStation exclusive" is probably the first question that many players will ask once they learn about the deal. As such, we've put together a standalone story on the topic: "Good news — Bungie says Destiny 2 will stay multiplatform."
To summarize: Bungie retains its creative independence, and Destiny 2 will have complete multiplatform parity until at least 2024. Bungie's new, in-development IP will also be a multiplatform title.
Looking further into the future, there's no guarantee that Bungie games will remain multiplatform forever, or that they won't give preferential treatment to PlayStation platforms (timed exclusivity, additional DLC, etc.). But for now, Bungie is in the unusual position of being a PlayStation Studios branch that will create content for both the PS5 and Xbox Series X.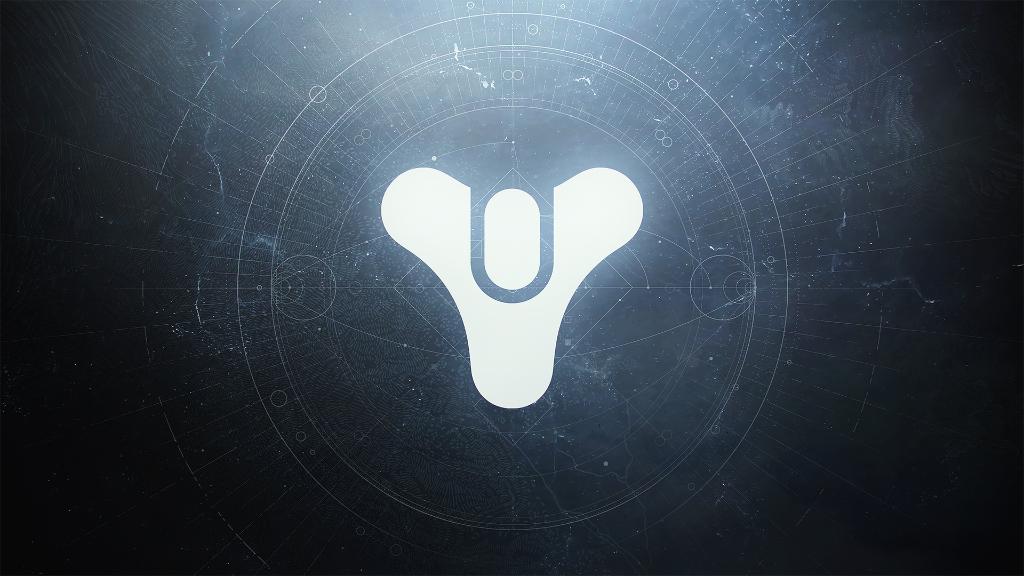 The Sony/Bungie news appears to be dying down for today, but there's one more substantial source to consider first. GamesIndustry.biz, which broke the acquisition story, also conducted an interview with SIE CEO Jim Ryan. Some of Ryan's answers are similar to his comments on the PlayStation Blog, which contained the expected platitudes about working together and creating even better gaming experiences.
On the other hand, some of Ryan's comments contained new information, particularly when it comes to Sony's strategy for the rest of the year, and beyond.
"I've been on record talking about increasing the size of the PlayStation community, and expanding beyond our historic console heartland," Ryan said. "We are starting to go multiplatform, you've seen that. We have an aggressive road map with live services. And the opportunity to work with, and particularly learn from, the brilliant and talented people from Bungie ... that is going to considerably accelerate the journey we find ourselves on."
In other words, the Bungie acquisition isn't just about bringing a talented developer under the PlayStation Studios umbrella. It's also to enhance Sony's ability to create multiplatform games, manage ongoing live services and build passionate communities. Destiny 2 as a pure gameplay experience is fine, but any longtime fan knows that Destiny 2 as a shared, ongoing experience is what makes the fan base so passionate and consistent.
Bungie is likely not Sony's last big acquisition in the foreseeable future, either. Ryan denies that Sony simply wants to buy up every profitable studio it can afford — a criticism that Microsoft had to field with its Activision acquisition as well.
"This had nothing to do with industry consolidation. This had everything to do with a shared vision and how we could do things better together," he said. "We should absolutely expect more. We are by no means done. With PlayStation, we have a long way to go ... Elsewhere in the organization, we have many more moves to make."
If Sony acquired Bungie with the intention of improving its multiplatform and live-service games, it's fair to wonder which developer the company will want to acquire next — and to what end.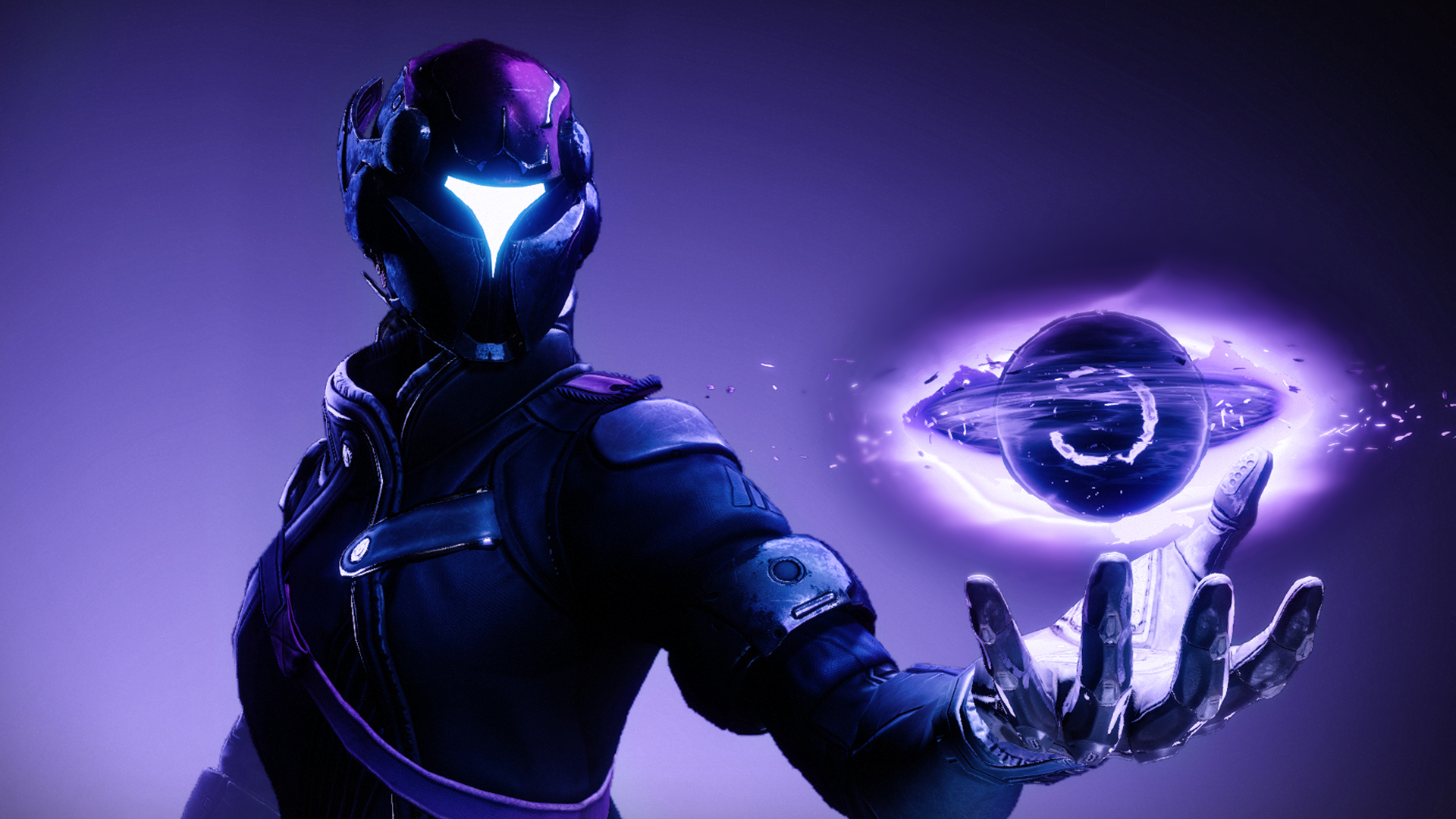 As the workday ends, the flow of new information about the Sony/Bungie deal has slowed considerably. As such, I'm going to sign off for now and turn this blog over to the West coast editors on Tom's Guide. We may hear something substantive before tomorrow; we may not. Either way, it's been an exciting day for both Bungie and Sony, and we'll have plenty more thoughts as the week progresses.
Stay tuned to Tom's Guide for more news, analysis, and opinions on Sony's latest acquisition — and Bungie's plans for the future.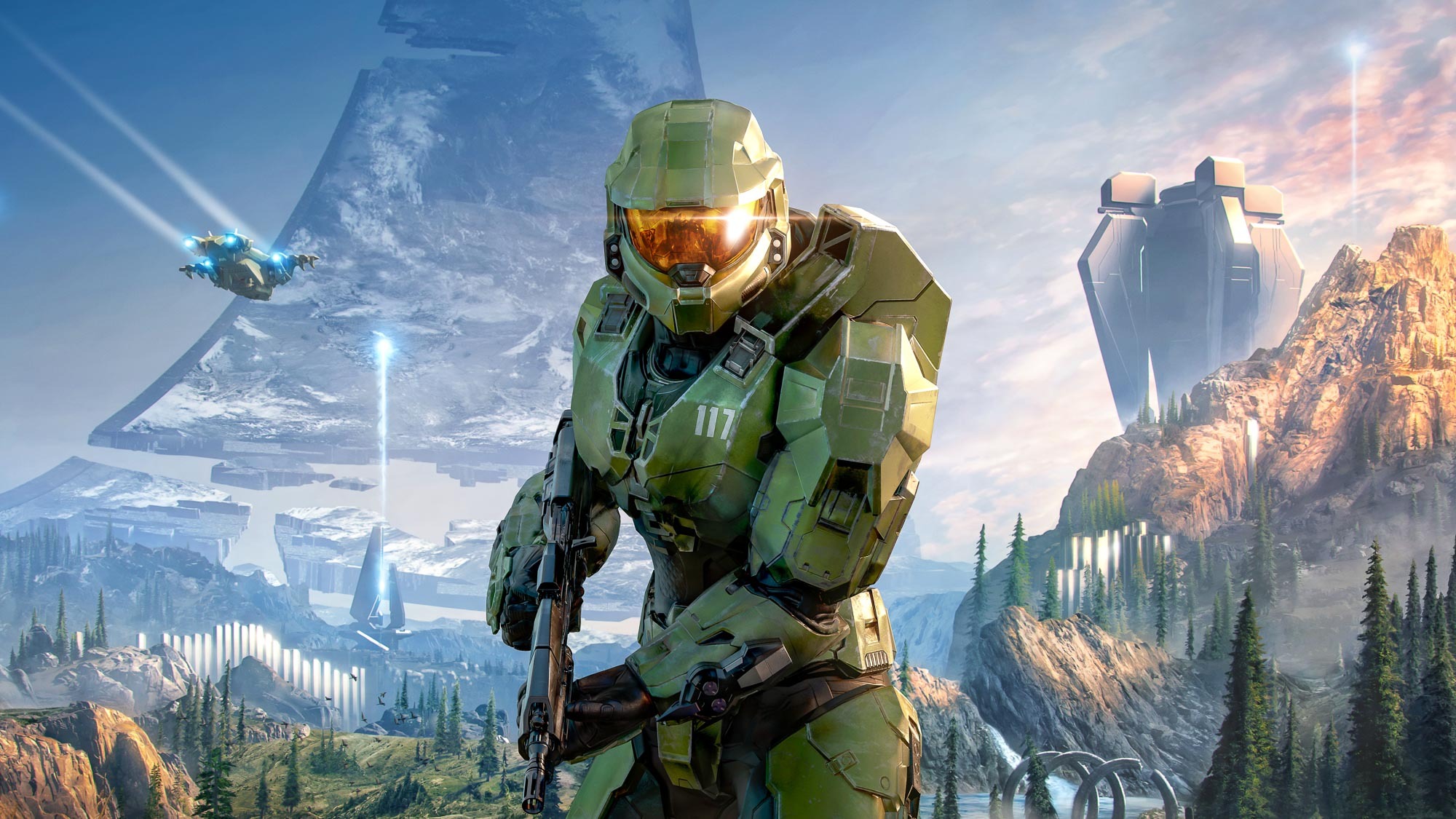 Morning! The industry is still adjusting to the news that Sony has acquired developer Bungie in a deal worth a reported $3.6 billion. It may be small fry compared to Microsoft's $68.7 billion deal to buy Activision Blizzard but Sony's latest addition to the PlayStation family will still have a sizable impact on the gaming landscape.
This deal is a particularly big deal due to Bungie's historic ties to Microsoft/Xbox. The Washington-based studio developed the original Halo trilogy (as well as spin-offs, Halo Reach and Halo 3: ODST), before the series was handed off to Microsoft-owned developer 343 Industries. Microsoft retains ownership of the Halo franchise, so don't expect Master Chief to be popping up on PlayStation anytime soon.
It appears that Microsoft was keen to continue this close relationship, as it emerged overnight that Microsoft actually looked to purchase Bungie before Sony came on the scene. This information comes courtesy of trusted industry insider Jeff Grub.
We heard a couple of weeks ago that Microsoft was in talks with Bungie. But talk is cheap.January 31, 2022
Additional sources have indicated that Microsoft soured on the potential deal feeling that a quoted $2 billion asking price was too high, and Bungie's desire to remain independent was also a dealbreaker. Apparently, Sony had no such reservations about the acquisition and began talks with Bungie shortly after Microsoft's interest cooled in 2020.
Only time will tell if Microsoft made the correct call, or if this is a deal the company will regret not pushing harder to make in the years to come.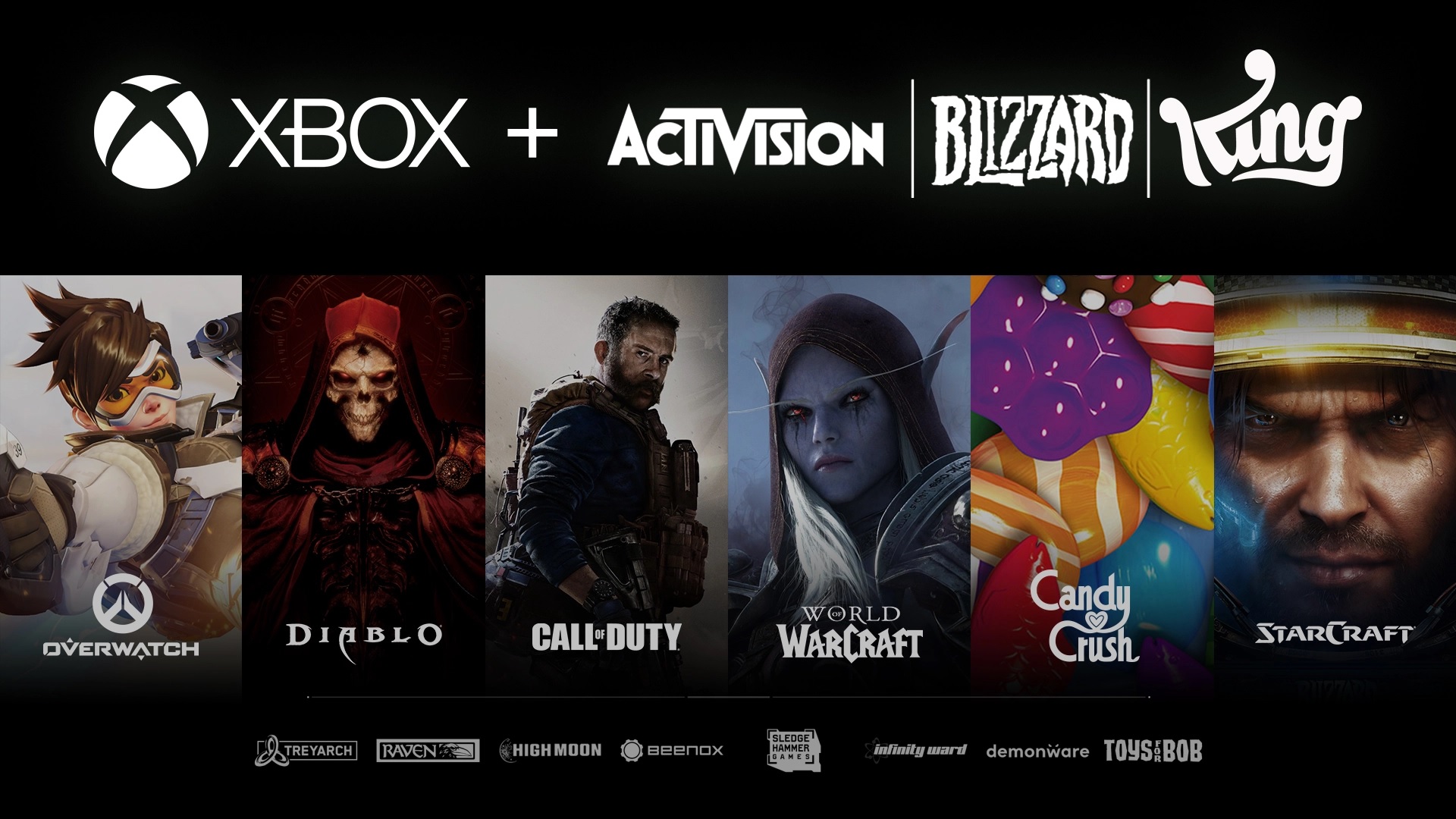 While not technically about Sony's purchase of Bungie, today's news that the Federal Trade Commission (FTC) has stepped in to review Microsoft's acquisition of Activision Blizzard is certainly of interest.
As reported by Bloomberg, it appears that the FTC is investigating whether the deal constitutes unfair competition. Typically the Justice Department would rule on a purchase of this nature alongside the FTC, but in this case, the JD seemingly won't be reviewing the case.
It's likely that this FTC investigation is just a formality. Microsoft's acquisition of Activision Blizzard will likely be rubbered stamped in due course, but it's still interesting to note that the recent surge of industry acquisitions is being heavily scrutinized.
Perhaps Sony and Microsoft's future plans for more acquisitions could be threatened as regulators seek to ensure the gaming industry remains fair and competitive.
Get the Tom's Guide newsletter!
Instant access to breaking news, the hottest reviews, great deals and helpful tips.
Thank you for signing up to Tom's Guide. You will receive a verification email shortly.
There was a problem. Please refresh the page and try again.