You can start watching Futurama season 11 right now! After a 10-year hiatus, Futurama is back with new episodes this month on Hulu. The long-awaited revival of Matt Groening's animated sci-fi satire reunites fans with Bender (John DiMaggio), Fry (Billy West), Leela (Katey Sagal) and the rest of the Planet Express crew for more 31st century adventures.
Futurama season 11 streaming details
The first episode of Futurama season 11 is streaming right now, with episode 1 "The Impossible Stream" debuting today (July 24) on Hulu in the U.S. and Disney Plus in international markets.
Groening's more anarchic cousin to the Simpsons went through a winding path to get here, weathering multiple cancellations and network changes. The last episode aired in 2013 before it was canceled by Comedy Central.
Unfortunately, we aren't getting all of the 20 episodes promised when Hulu first announced in February 2022 its plans to bring back the fan-favorite. Rather, season 11 will consist of 10 episodes streaming every Monday from the end of July through September. Hulu hasn't officially offered an explanation for the cut, but we suspect the ongoing Writers Guild of America and SAG-AFTRA strikes likely had something to do with it.
Hulu's said the new Futurama season will revisit series tropes like Fry and Leela's romance and the mystery surrounding Nibbler's litter box. It'll also pack in plenty of timely jokes and storylines, touching on everything from vaccines and bitcoin to cancel culture.
Here's everything you need to know to watch Futurama season 11 online. Plus, scroll down for the trailer, cast info and more.
How to watch Futurama season 11 in the U.S. and elsewhere
Viewers in the U.S. can watch Futurama season 11 on Hulu beginning on July 24. That's when the first episode, titled The Impossible Stream, premieres, and new episodes will release weekly on Monday through September 25. International viewers can catch it on Disney Plus.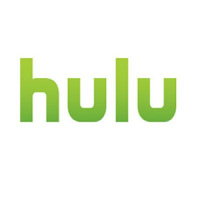 Futurama season 11 is airing on Hulu in the U.S. and on Disney Plus in international markets. You can sign up for Hulu individually or save big by bundling your subscription with Disney Plus and ESPN Plus. Hulu's also offering a one-month free trial for new subscribers, which gets you access to its library of original movies and series, like The Handmaid's Tale, Castle Rock and The Mindy Project.
How to watch Futurama season 11 anywhere on Earth
If you are in a region without access to Hulu or Disney Plus, you don't have to miss out on Futurama's long-anticipated revival. Watching season 11 along with the rest of the internet can be pretty easy. With the right VPN (virtual private network), you can stream the show from wherever you go.
We've evaluated many options, and the best VPN is ExpressVPN. It meets the VPN needs of the vast majority of users, offering outstanding compatibility with most devices and impressive connection speeds. It's also affordable at $12.95 per month. (Signing up for longer periods of six months or a year reduces the cost even more.)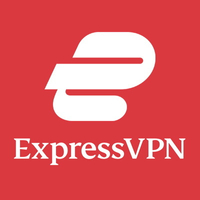 Our favorite VPN service, ExpressVPN, really shines thanks to its safety, speed and simplicity-to-use. It's also compatible with loads of devices - from iOS and Android to Roku, Apple TV and PlayStations. There's a 30-day money-back guarantee if you just want to give it a try.

Using a VPN is incredibly simple.
1. Install the VPN of your choice. As we've said, ExpressVPN is our favorite.
2. Choose the location you wish to connect to in the VPN app. For instance if you're in the U.S. and want to view a U.K. service, you'd select U.K. from the list.
3. Sit back and enjoy the action. Head to Hulu or other streaming services and tune in.
Futurama season 11 trailer
The trailer for Futurama season 11 doesn't pull any punches, immediately opening with the Planet Express crew entering a corporate building with a giant "Fulu" sign and mocking their new streaming home. From there, we see a montage of the chaotic and zany adventures to come. Fry, Leela and co. brave the lawless Wild West of "Crypto Country," adapt to the new normal of a global pandemic (the plague "Explovid-23," according to a news chyron) and battle human-size sapient worms in outer space.
Futurama season 11 cast
The majority of the original show's voice cast is back for Futurama season 11. Initially a salary dispute cast doubt on whether John DiMaggio, who voices the foul-mouthed robot Bender and a host of other side characters, would join the project, but he and the studio eventually reached an agreement. In a statement announcing he'd be reprising his iconic role, DiMaggio expressed his excitement in the most apt way possible, saying: "I'M BACK, BABY! BITE MY SHINY METAL ASS!"
Other returning cast members include:
Billy West as Philip J. Fry, Professor Farnsworth, Zap Brannigan and Zoidberg
Katey Sagal as Leela
Lauren Tom as Amy Wong
Phil LaMarr as Hermes Conrad
Maurice LaMarche as Kif
David Herman as Scruffy
Tress MacNeille as Mom
More from Tom's Guide