If you want a beautifully landscaped garden this summer, lawn care is essential. And if you want to know how to make your grass greener, you'll need to know the best time to aerate your lawn in spring.
Essentially, aerating is the process of puncturing the ground with small holes, to allow better air circulation in the soil. Over time, the soil in your garden will be compacted with daily, heavy footfall, resulting in a build-up of thatch and moss forming on the surface.
This makes it difficult for any grass roots to receive oxygen, water and vital nutrients needed needed to thrive. By learning how to aerate a lawn to penetrate the soil, your lawn will be able to breathe better, thrive and produce healthy grass.
You can purchase or rent core aerators from your local gardening center and you simply push them along, much like mowers. So, if you want to have the best-looking lawn in the neighborhood, here's the best time to aerate your lawn in spring.
While you're outdoors, you might also want to check out these 5 ways to prepare your garden tools for spring.
When is the best time to aerate your lawn?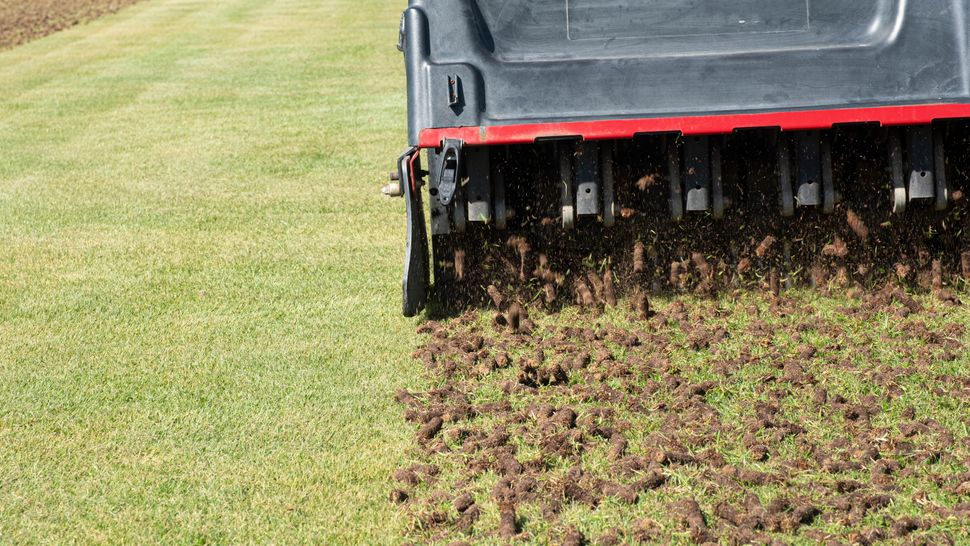 While you can aerate in the fall, experts suggest that early spring is the most common time for aerating a lawn — ideally between March and May. This time is usually the growth period for most grasses to develop.
Not only does aerating in spring prepare your grass for the hot, dry summer months ahead, but will also allow grass to heal from winter months, and will be able to naturally fill into any patchy areas. This is especially the case if you didn't implement these 5 lawncare tips to beat the frost.
When aerating a lawn in spring, ensure the soil is damp but not too wet. If you make holes in wet soil, this will prevent water or air from reaching the roots effectively, as the holes will seal up quickly.
In addition, when to aerate also depends on your grass seed type. Cool-season grass should be aerated in the early spring or fall, while it's best to aerate warm-season grass in the late spring or early summer.
Just be sure not to aerate your lawn during the peak of summer as the scorching temperatures will dry out your lawn and cause more damage. Similarly, frozen soil in the winter becomes impossible to aerate and effectively penetrate.
Another thing to note when aerating, is to keep an eye out for weeds, since they tend to thrive in such grass growth conditions. In this case, you'll need to learn how to get rid of dandelions without ruining your lawn!
How often should you aerate the lawn?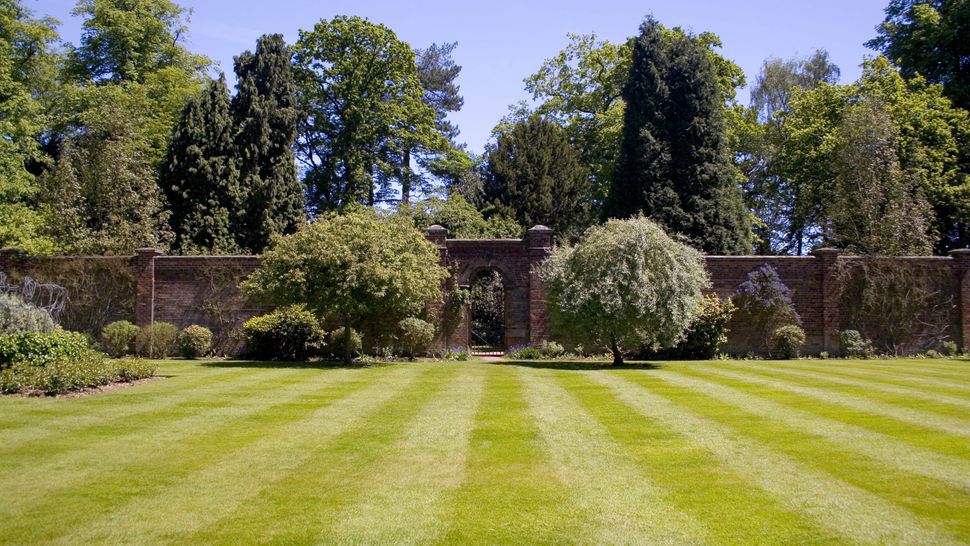 This depends on the type of soil you have, as well as the amount of traffic it gets. Lawns with hard soil, or a lot of footfall, should be aerated once a year, while sandy soil will only need it every 2-3 years.
Usually there are tell-tale signs to indicate whether your lawn could benefit from aerating. Signs include a top layer of thatch on the grass, compacted soil, lawn disease, and rapid drying or patches. What's more, compacted soil can cause the rain to run-off down the lawn — in which case, you'll need to know how to fix a waterlogged lawn for a healthy backyard.
However, if you do have serious lawn issues that you can't resolve, always call in a professional gardener to advise you on the best solution.
More from Tom's Guide