The winter is almost over, making it the ideal time for getting your garden ready for planting vegetables or entertaining guests. But before you do, you'll need to prepare your garden tools for spring.
When our tools are in top shape, these can make all the difference to our gardening chores. From the best pruning shears to the best gardening gloves, it's important to know how to prepare your garden tools before putting them to work outdoors. This will help to improve those tricky tasks, reduce the risk of plant disease, and more importantly, create one of the best-looking gardens in the neighborhood!
So, if you want to get the most out of your tools (and outdoor space), check out these 5 ways to prepare your garden tools for spring, according to an expert.
Also, these 7 plants will create more privacy in your backyard if you want to prevent prying eyes. Plus, here's when should you replace mulch — and why it's essential.
1. Give your tools a 'spring clean'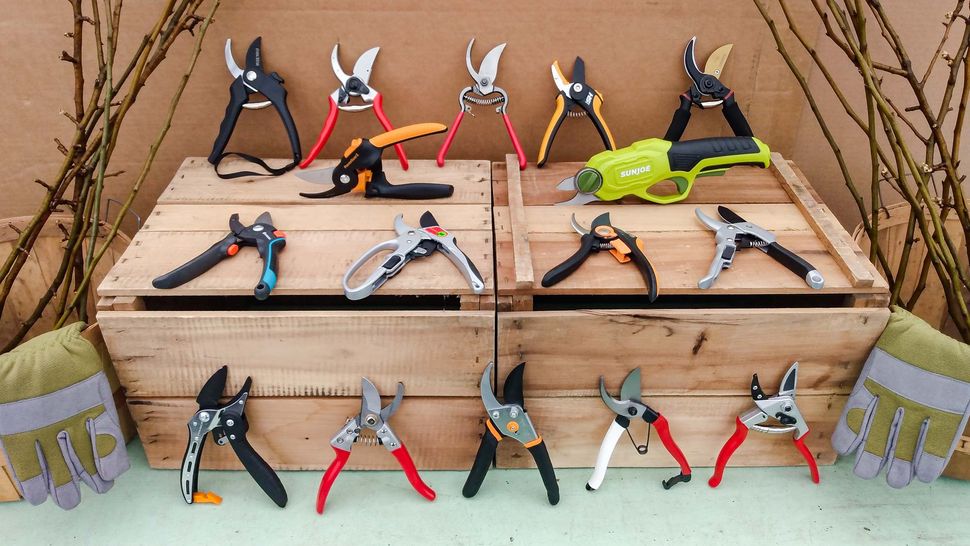 Even your garden tools could use a good spring clean, that will make tasks easier and more pleasant. Start by brushing or wiping away any excess dirt, plant matter or debris or wipe off with a dry cloth. "It's important to remove the soil and debris from tools in order to prevent rusting and maintain the efficiency," says Chris Bonnett, gardener and founder of GardeningExpress.co.uk. "Getting into the habit of hosing down the tools or wiping them off with a damp rag after each use will make it easier to manage the maintenance process in the long term."
Once you've brushed off loose dirt, it's recommended to soak each tool in warm, soapy water and give them a thorough wash with a sponge. If you have large tools, use a garden hose to spray away any dirt or debris, before leaving your tools to air dry.
Always make sure tools are completely dry before storing them away to avoid rust and corrosion. "Wet gardening tools also create a favourable environment for mould and mildew to grow which is both unpleasant and unhealthy," suggests Bonnett. "It's essential to ensure all garden tools are wiped down with a dry cloth before being stored in order to extend their lifespan and keep them in good condition." In fact, it's wise to clean a tool after use to ensure any bacteria living on them doesn't get transferred to other plants in your beautiful garden.
2. Wipe metal parts with oil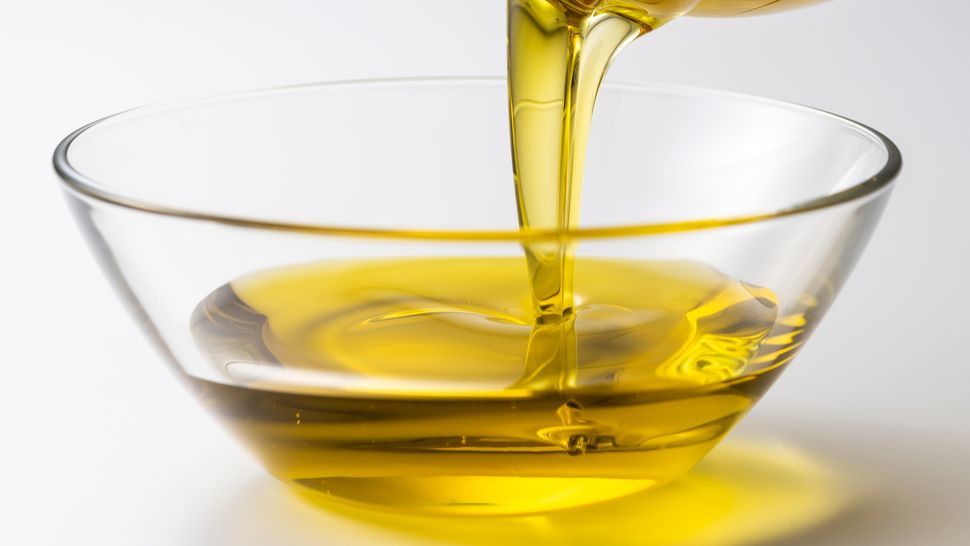 In any case, prevention is key — and the best way to prevent garden tools developing rust is to wipe them with a little oil after cleaning. Not only do oils act as a protective barrier, but will stop the transfer of dirt onto your plants. "Because oils help to create a protective barrier, it's also good for preventing the spread of plant diseases. Furthermore, wiping tools with oil prevents dirt and debris from building up on the tools' surfaces and improves their aesthetic appeal."
Ideally, the best lubricating oils include boiled linseed oil, tung oil or even a little olive oil to prevent drying or cracking.
3. Disinfect to prevent diseases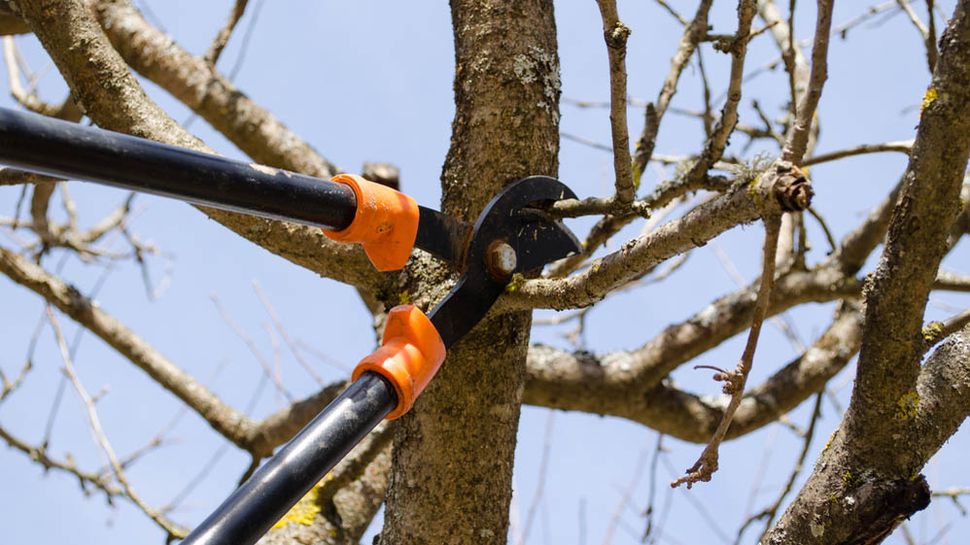 Alongside cleaning your garden tools for spring, it's also ideal to disinfect them too. This will remove any bacteria that could be transferred during gardening chores, and cause diseases. Simply pour rubbing alcohol into a spray bottle, and apply to your tool. "It is essential to disinfect gardening tools in order to prevent the spread of harmful bacteria and diseases."
However, if you are tending to damaged plants, you can create a homemade solution of diluted bleach and water. "If you're working with diseased plants, you may want to keep a bucket of chlorine bleach and water with you to easily disinfect the tools before moving on to the next plant," Bonnett says. "Additionally, proper sanitation of tools reduces the chances of weeds being brought into the garden environment."
4. Sharpen up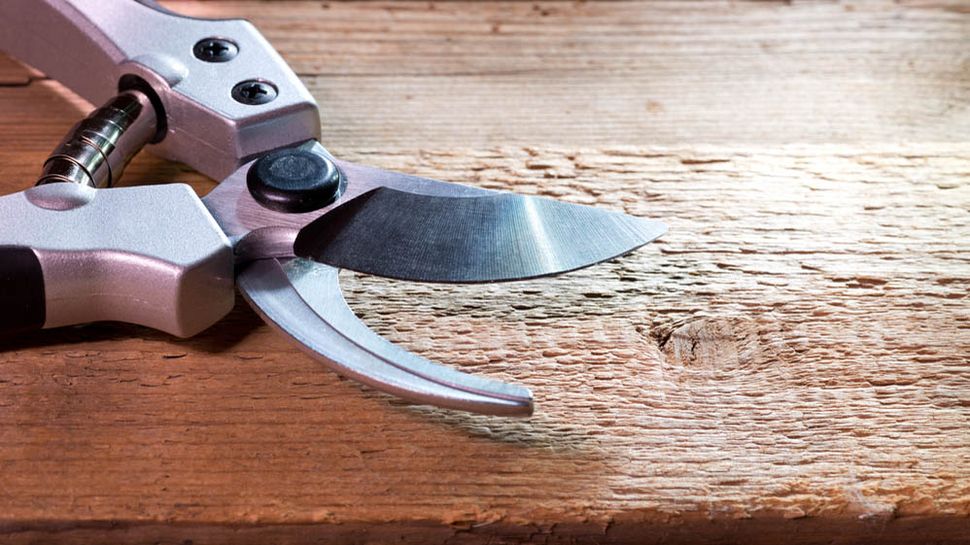 When working with pruning shears, secateurs or any other cutting tools, you'll need to ensure the blades are sharpened for great results. This will ensure an accurate and clean cut each time without the risk of tearing or causing damage to your favorite plants. In addition, sharpened blades make the cutting tool easier and safer to handle, without the hassle.
Typically, it's best practice to sharpen tools at least once a year, or as soon as the blade is dull. Always use caution when sharpening tools, or take it to your local garden center who might be able to help. For step-by-step guidance, see how to sharpen pruning shears.
5. Store tools in a dry and protected area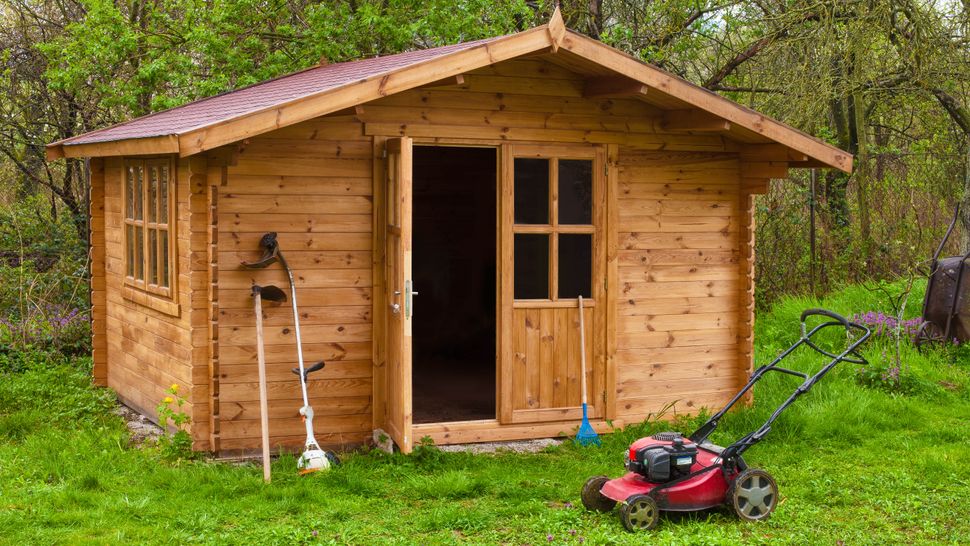 Finally, proper storage can help to maintain your garden tools, and make them last the distance. The golden rule is to never leave garden tools outside, as exposure to moisture or extreme weather conditions will speed up corrosion. Instead, hang them up, or keep off the ground in a dry, cool place.
"Never leave the gardening tools outside, as exposure to moisture can corrode metal tools, ruin wood handles, and rust blades," Bonnett says. "Keeping the tools away from rain, snow, and humidity will help to preserve them for longer. Ideally, tools should be stored inside a dry garage or shed, preferably hanging on a wall."
Plus, having shiny, well-kept tools in a dedicated shed to store them all will add a nice feature to your garden.
---
Once you've cleaned your garden tools, you can get on with these 5 things to get your garden ready for spring, just be sure not to make any of these pruning mistakes.
For other handy tips, these 5 ways to use fallen leaves in your garden can help plants grow, just be sure to know what the different types of rakes are before raking. Or if you have a large backyard, you may need to know how to use a leaf blower. Before you buy a leaf blower though, these are the 5 things you need to know.