Here we go! Our hopes are for your team, as we watch the 2023 NFL Draft live stream online continue for Day 2 with Rounds 2 and 3 to see how everything goes down. Why your team? Well, we root for so many different teams that our story has to be as neutral as a national play-by-play announcer.
2023 NFL Draft live stream: Date, start time
NFL Draft dates: Yesterday (April 27) to Saturday (April 29)
NFL Draft day 2 start time: 7 p.m. ET / 4 p.m. PT / 12 a.m. BST / 10 a.m. AEDT
Channels: ESPN, ABC, NFL Network
► U.S. — Sling (50% off right now)
► Watch anywhere — Try ExpressVPN 100% risk free
The big story going into rounds 2 and 3 is that Kentucky quarterback Will Levis is still on the table. Expected to go in round 1, he's yet to be selected. Now we wonder how low will he go?
The top 10 Day 1 results were as follows: QB Bryce Young went first at No. 1 as anticipated, then Will Anderson fell to No. 2 when Houston picked up QB C.J. Stroud. Houston picked again, however, as they traded with Arizona for the pick — and then got Anderson.
For the 4th pick, the Colts got up Anthony Richardson (QB), the Seahawks got Devon Witherspoon (CB) at 5, and a trade with Detroit saw Arizona pick Paris Johnson Jr. (OT). At 7th, the Raiders got Tyree Wilson (Edge), the Falcons picked up Bijan Robinson (RB) 8th and then Chicago and Philly traded some picks.
That led Jalen Carter (DT) to the Eagles at 9th. Then, Darnell Wright (OT) to the Bears at 10th.
Below, we've got the pick order for rounds 2 and 3!
Here's how to watch 2023 NFL Draft wherever you are.
How to watch the 2023 NFL Draft live stream from anywhere on Earth
Don't worry if you're out of the country, because you can keep using the streaming services you already pay for to watch an NFL Draft live stream anywhere in the world. With the help of a virtual private network (VPN), you can watch all three days of the draft, without being thwarted by geo-fenced restrictions.
Our pick for the best VPN is ExpressVPN. Not only does it deliver fast internet speeds, but it's also incredibly simply to use. It also works on practically any device, from iOS and Android to streaming devices such as the Amazon Fire TV Stick and Apple TV and game consoles like PlayStation 4 and Xbox One.
How to watch 2023 NFL Draft live streams in the US

Folks in America have a pretty good shot of watching the NFL Draft 2023 live stream on the channel of their choice — or at least one that doesn't cost much to get. Since the NFL Draft is on ABC, ESPN and the NFL Network, it's available on almost every service, including Sling TV, YouTube TV, Fubo TV and DirecTV Stream.
Of these options, we recommend Sling TV and Fubo. Sling gives you a couple of options for catching the NFL Draft 2023 live stream: if you sign up to Sling Orange, you can watch the Draft on ESPN, whereas if you go for Sling Blue you can tune in to the NFL Network's coverage.
Blue and Orange packages start at $40 a month, though the price goes up by $5 if you're in one of the select regions where Blue users pay more for ABC.
Fubo is our other recommendation here because it has a ton of sports coverage, and all three of the above channels. Fubo starts at $75 per month, though you'll be paying more if there are regional sports networks in your area.
Both are among our picks for the best cable TV alternative and the best streaming services.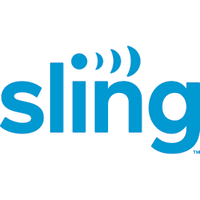 Sling TV: ESPN is on Sling Orange, one of the service's three packages, which also includes the Disney Channel, ESPN2 and ESPN3. NFL Network is on Sling Blue, and ABC is available to some Sling Blue subscribers.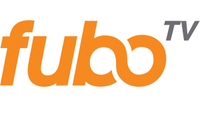 If you love sports, you probably want to check out Fubo. It's got a 7-day free trial so you don't need to pay up front. The channel lineup includes ESPN, ABC and NFL Network.
How to watch NFL Draft live streams online in the UK

Our friends across the pond will watch the NFL Draft live stream on Sky Sports, on Sky Sports Action.
If you already have a Sky subscription that doesn't include Sports, you'll need to pay £24/month to add those channels. You'll also gain access to coverage in 4K and HDR, so long as you also have an HDR-ready Sky Q box and HLG-compatible TV.
If you don't want to shell out for a full Sky sub, you could also consider its Now Sports streaming service. Pricing starts at £11.98 for day & mobile month membership, with month-long access for £34.99.
Not in the U.K. right now? You may need a little help from a service such as ExpressVPN.
How to watch NFL Draft live streams online in Canada

Canadians have multiple options for how to watch the NFL Draft live stream online. Coverage of the draft begins at 8 p.m. ET, with pre-show coverage at 1 p.m., 3 p.m. and 7 p.m..
For the rest of the rounds (which aren't in the TSN schedule), ABC affiliates in Canada will also broadcast the draft, and Canadians with the NFL Network can also watch there.
How to watch 2023 NFL Draft live streams online in Australia

ESPN, via Foxtel and Kayo Sports will let you watch the NFL Draft live streams — for every single pick.
Kayo offers a 14-day free trial for both its Basic and Premium plans, more than enough time to confirm they're actually showing the games. The Kayo One package costs $25 per month thereafter, and Kayo Basic is $30.
The $35 per month Premium Kayo plan gives you all the same things as the normal plan, but it offers three simultaneous streams. The Basic plan gives you two streams at the same time.
You can also use one of the best VPN services to follow the action from your home country even when you're elsewhere.
NFL Draft order: second and third rounds
32. Pittsburgh Steelers (from Chicago)
33. Houston Texans
34. Arizona Cardinals
35. Indianapolis Colts
36. Los Angeles Rams
37. Seattle Seahawks (from Denver)
38. Las Vegas Raiders
39. Carolina Panthers
40. New Orleans Saints
41. Tennessee Titans
42. Green Bay Packers (from Cleveland through N.Y. Jets)
43. New York Jets
44. Atlanta Falcons
45. Green Bay Packers
46. New England Patriots
47. Washington Commanders
48. Detroit Lions
49. Pittsburgh Steelers
50. Tampa Bay Buccaneers
51. Miami Dolphins
52. Seattle Seahawks
53. Chicago Bears (from Baltimore)
54. Los Angeles Chargers
55. Detroit Lions (from Minnesota)
56. Jacksonville Jaguars
57. New York Giants
58. Dallas Cowboys
59. Buffalo Bills
60. Cincinnati Bengals
61. Chicago Bears (from San Francisco through Carolina)
62. Philadelphia Eagles
63. Kansas City Chiefs
64. Chicago Bears
65. Houston Texans
66. Philadelphia Eagles (from Arizona)
67. Denver Broncos (from Indianapolis)
68. Denver Broncos
69. Los Angeles Rams
70. Las Vegas Raiders
71. New Orleans Saints
72. Tennessee Titans
73. Houston Texans (from Cleveland)
74. Cleveland Browns (from N.Y. Jets)
75. Atlanta Falcons
76. New England Patriots (from Carolina)
77. Los Angeles Rams (from New England through Miami)
78. Green Bay Packers
79. Indianapolis Colts (from Washington)
80. Pittsburgh Steelers
81. Detroit Lions
82. Tampa Bay Buccaneers
83. Seattle Seahawks
84. Miami Dolphins
85. Los Angeles Chargers
86. Baltimore Ravens
87. Minnesota Vikings
88. Jacksonville Jaguars
89. New York Giants
90. Dallas Cowboys
91. Buffalo Bills
92. Cincinnati Bengals
93. Carolina Panthers (from San Francisco)
94. Arizona Cardinals (from Philadelphia)
95. Kansas City Chiefs
96. Arizona Cardinals (Compensatory Selection)
97. Washington Commanders (Compensatory Selection)
98. Cleveland Browns (Special Compensatory Selection)
99. San Francisco 49ers (Special Compensatory Selection)
100. Las Vegas Raiders from Kansas City Chiefs through New York Giants (Special Compensatory Selection)
101. San Francisco 49ers (Special Compensatory Selection)
102. San Francisco 49ers (Special Compensatory Selection)