During a heatwave, lawn care is essential, especially in such unprecedented temperatures that are affecting most parts of the world right now. And if you take pride in maintaining lush, healthy grass in your yard, you're probably wondering how often should you water your lawn in a heatwave?
While you might think the obvious solution is to constantly water your lawn to revive dead grass or keep it green, you could be doing more harm than good! Overwatering your lawn could lead to fungal diseases, and unhealthy soil that can affect your lawn. Worst case, you could end up having to fix a waterlogged lawn, which would be more hassle.
Luckily, we have two gardening experts at hand to shed light on this common dilemma. So, before you turn on your sprinklers, here's how often you should water your lawn in a heatwave, according to the experts.
You might also want to check out sprinkler vs hose: which is better for your lawn?Plus, here are 5 expert tips to help your plants survive the heat wave.
How often should you water your lawn in a heatwave?
The simple answer is to water your lawn frequently and evenly during a heatwave. "Watering your lawn evenly and regularly is more important than over watering and doing it less frequently," says Grant Ian Workman from National Greenhouse, "I would recommend watering your lawn twice a week, concentrating on an even spread of water across your lawn. A sprinkler system is great but using a hose pipe with an adjustable end is also fine. You do not want to water to the point where you are seeing pooling on your lawn as this can damage your lawn."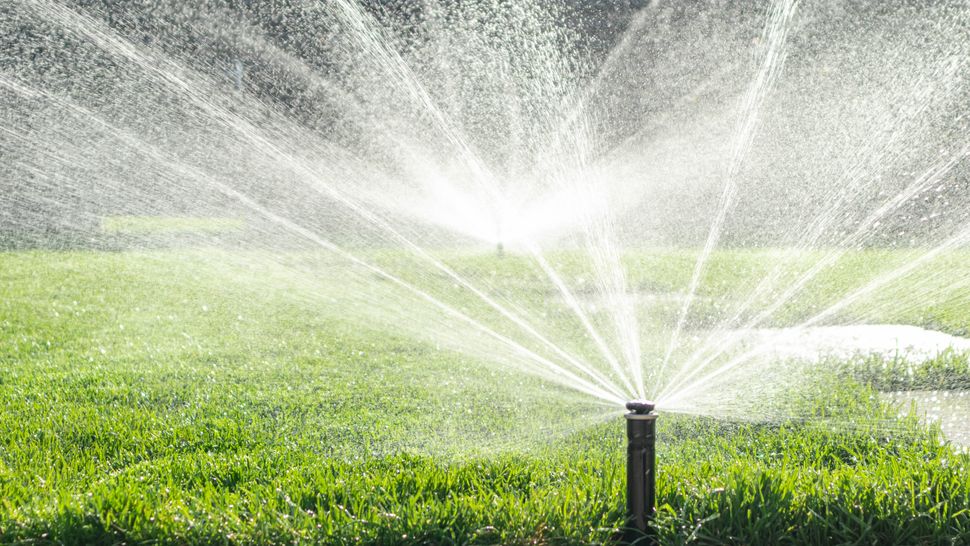 Another misconception is you need to water your lawn everyday in a heatwave. However, this can actually create weaker grass, and prevent the blades from thriving. "Contrary to popular belief, it's important to not water your lawn every day," agrees Suhail Patel, Gardening expert and founder of Luxury Screens.
"Frequent watering and shallow watering can actually create weaker grass. It's important to remember that every lawn is different and you need to assess it regularly to determine how well it is responding to lawn care. If you notice browning or wilting, these are signs that your lawn needs more water. However, if you find that footprints remain visible and there is a squelching when you walk, this is a sign that your lawn is overwatered. You can also determine the lawn condition by touching the soil around it. If it's dry, your lawn likely needs water."
In addition, if you spot uneven brown or yellow patches of grass around your lawn, this could indicate they are getting less water than other sections. "It's not uncommon for different parts of your lawn to require different amounts of water so consider dividing your lawn up into zones based on shade and sun exposure and the soil type."
A good tip to check the moisture level of your lawn is to try driving a screwdriver with a 6-inch shaft into the ground. If it's a struggle to push it in, then that means your lawn is dehydrated.
When is the best time to water your lawn in a heatwave?
Alongside how much you should water your lawn, another common question is when is the best time to water your lawn in a heatwave? "It's important to water your lawn when temperatures are cooler," says Patel, "So early in the morning or late at night to minimize the water evaporation and ensure the water can drain into the ground well and reach the grass roots."
If you have no other choice but to water your lawn later in the day, it's recommended to do this between 4 p.m. to 6 p.m. — this allows grass a chance to dry out and recover before the sun sets.
Is it bad to water your lawn at night? Here's what the experts say.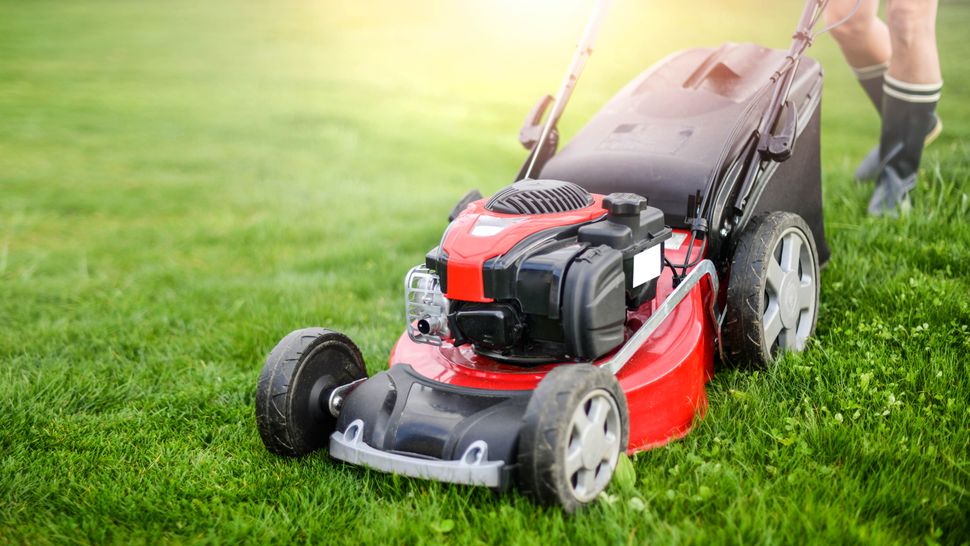 Also, you might want a perfectly manicured lawn, but don't even think about cutting your grass in a heatwave. "Do not cut your grass too short in the heat, as this can cause dry patches and damage to your lawn." says Workman. For more top tips, check out how often you should mow the lawn and keep it healthy all year round.
Note that there are some locations in the U.S. that have water restrictions in place due to drought so be sure to follow local guidelines.
More from Tom's Guide