Everybody loves the sunshine, but high levels of pollen can make it impossible for those with allergies to truly enjoy the weather. Be it sneezing, itchy eyes, a runny nose or more, these symptoms are often made worse by tiny pollen particles making their way into our homes.
Besides the obvious precautions of using one of the best vacuum cleaners, and investing in one of the best air purifiers to help fight allergy season, there are also easy cleaning hacks to reduce pollen in your home. And while minimizing such particles may not completely get rid of allergies, at least it will give you a little comfort to enjoy the summer months (sneeze-free!).
So, if you want to allergy-proof your home this season, check out these easy cleaning hacks to reduce pollen.
1. Remove shoes and jackets at the door
If you enjoy long walks in the park, remember to always remove your shoes as soon as you return to your front door. Pollen particles cling to footwear, and you don't want to risk transferring outdoor allergens inside the home.
In fact, experts recommend you place a weather-resistant doormat outside your front door, as well as one inside. This way, you can wipe off your shoes before you even enter the home, and may also help to trap any allergens. The same applies for any outdoor wear/jackets to be removed immediately and hung up in the entryway.
If you're going to adopt a no-shoes policy for your family and guests, check out these 9 space-saving ideas to organize shoes in your entryway.
2. Wash and change your bedding often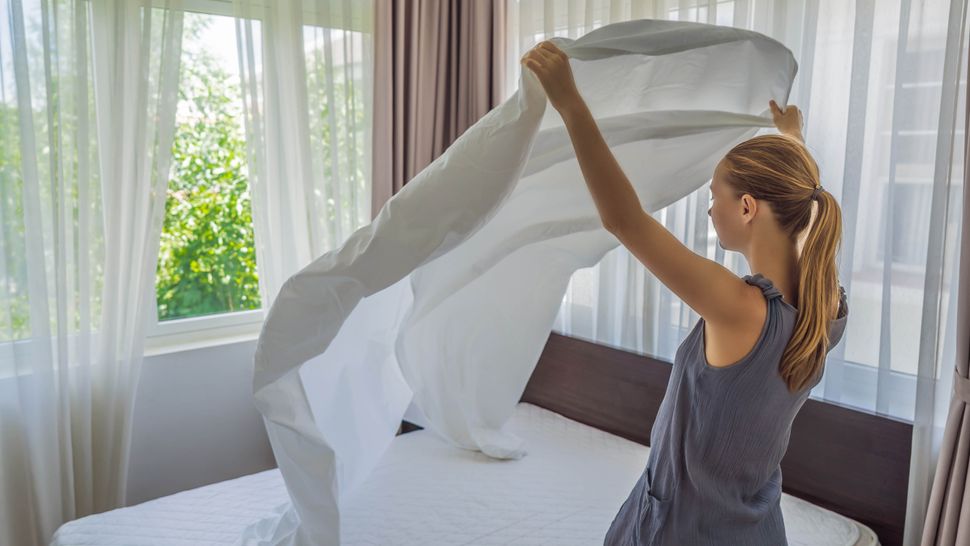 Another cleaning hack is to wash bedding often, and at high temperatures to kill any dust mites, and remove pollen. "Bedding, including sheets, pillowcases, and blankets, should be washed at least once a week to kill bacteria, dust mites and remove pollen," says Vivien Fodor, Laundry Category Manager at Hotpoint," Clothes that have been worn outside can also trap pollen and other allergens, so it's important to wash them regularly, especially when the pollen count is high."
Most washing machines have a dedicated Anti-Allergy cycle that removes common allergens, including pollen. However, the ideal temperature to wash bedding is around 55-60°C, which should help to thoroughly remove allergens from the fabric's fibres. In addition, use hypo-allergenic pillows, or best mattress protectors to ward off any dust or pollen particles that may settle.
3. Dry laundry indoors not out
While it's tempting to air-dry your laundry on a warm summer's day, experts advise not to do this — especially when there is a high pollen count. "Hanging clothes outside to dry can allow pollen and other allergens to stick to them," says Fodor, "Instead, dry clothes indoors using a clothes dryer or even a drying rack in a well-ventilated room".
In addition, avoid using scented detergents or fabric conditioners if you have allergies, as these usually contain chemicals and dyes that may trigger off any symptoms. Instead, use a fragrance-free product, or you can even learn how to make your own laundry detergent and save on bills!
Alternatively, if you want to know what will dry quicker, check out air dry vs dryer — what's the best way to dry your clothes?
4. Dust with a damp cloth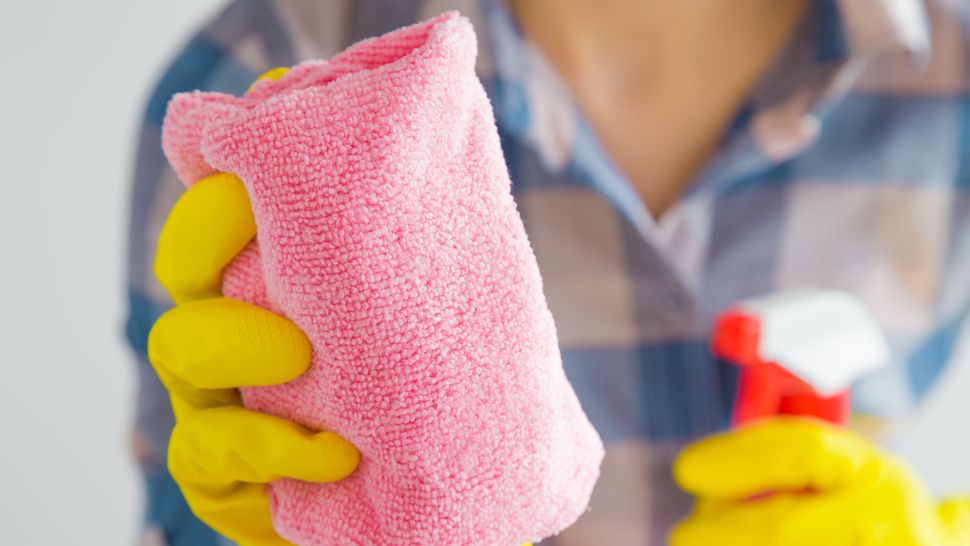 Although feather dusters are designed to quickly remove dust, it can actually make allergies worse. Experts suggest wiping away dust with a damp microfiber cloth instead, as this will trap allergens and pollen. Dusters on the other hand will just knock dust particles into the air — defeating the purpose!
Plus, microfiber cloths are great for attracting dust, rather than moving it around on the surface. It also might come in handy to know how to clean a microfiber cloth and how often.
5. Declutter your rooms
This is more of an organizational hack, but decluttering your home can really make all the difference to allergies. In fact, too many items can get covered by dust or pollen particles very quickly on a daily basis.
Start by removing, donating or storing items that easily collect dust, including tabletop ornaments, books and magazines. Invest in suitable storage for any children's toys, games or stuffed toys that are all prone to collecting dust.
Once you've decluttered your rooms, it will also make it easier to clean every room of your home, and will eliminate floating dust and pollen particles.
What time of day is the worst pollen?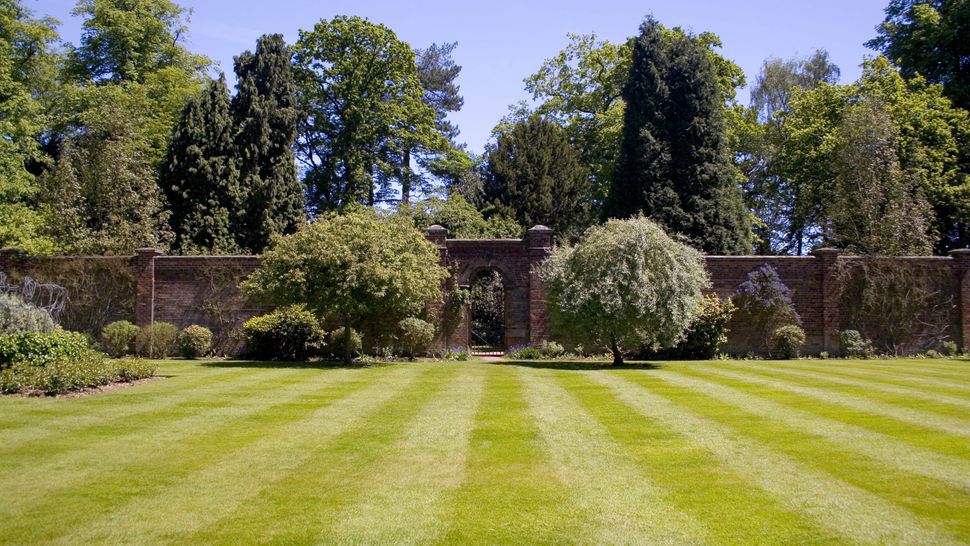 Typically, pollen levels are at their highest in the morning, before reaching their peak by midday or early afternoon. Allergies are often worse during this time of day, since there is a high concentration of airborne pollen.
More from Tom's Guide