Now that the Samsung Galaxy S23 vs. iPhone 14 battle is about to begin, we'll soon find out which smartphone comes out on top. But having now seen the specs for both phones, picking a winner could be more difficult than we first thought.
We've already seen the iPhone 14 with its modest set of upgrades but typically high all-around feature quality. While it doesn't impress in the same way that the iPhone 14 Pro does, the iPhone 14 is still one of the best phones you can buy.
In the other corner, the Samsung Galaxy S23 has arrived as Samsung's latest flagship, and already a contender for one of the best Android phones around. We've only had a little time for an initial Galaxy S23 hands-on, but as with the iPhone, this is a solid upgrade from the previous model, with few significant advances.
We still have to full test the Galaxy S23, so maybe we'll see that it has that special something — be it the new processor, smarter photo features or something else entirely that puts it on top of a Samsung Galaxy S23 vs. iPhone 14 clash. Note that we're only considering the standard iPhone 14 and Galaxy S23 models. For the more expensive phones, see our Galaxy S23 Ultra vs. iPhone 14 Pro Max comparison.
Samsung Galaxy S23 vs. iPhone 14: Specs
Swipe to scroll horizontally
| | | |
| --- | --- | --- |
| | Galaxy S23 | iPhone 14 |
| Display | 6.1-inch AMOLED (2340 x 1080) | 6.1-inch OLED (2532 x 1170) |
| Refresh rate | 48 - 120Hz adaptive | 60Hz |
| Rear cameras | 50MP main, 12MP ultrawide, 10MP 3x telephoto | 12MP main, 12MP ultrawide |
| Front camera | 12MP selfie | 12MP TrueDepth |
| Chipset | Snapdragon 8 Gen 2 | A15 Bionic |
| RAM | 8GB | 6GB |
| Storage | 128GB, 256GB | 128GB, 256GB, 512GB |
| Battery size | 3,900 mAh | 3,279 mAh |
| Charging | 25W wired/10W wireless | 20W wired/15W MagSafe |
| Water/dust resistance | IP68 | IP68 |
| Size | 5.8 x 2.8 x 0.29 inches | 5.8 x 2.8 x 0.31 inches |
| Weight | 5.8 ounces | 6.1 ounces |
| Colors | Black, Cotton, Green, Purple | Midnight, Purple, Starlight, Product red, Blue |
Samsung Galaxy S23 vs. iPhone 14: Price and availability
Arriving last September, the iPhone 14 starts at $799 for the 128GB model. That's the same price as the past few generations of basic iPhone, so we're happy that Apple decided to avoid increasing the price for another year. iPhone 14 deals let you knock a little bit off the price.
The Galaxy S23 is going to match the iPhone's starting price, at least in the U.S. Samsung says you'll pay $799 for the 128GB version of the phone, which is exactly what the Galaxy S22 cost a year ago. (That model has dropped to $699.)
In Australia, the Galaxy S23 starts at AU$100 more expensive than the S22 with an entry-level cost of AU$1,349, but does come with twice the storage from the outset.
It's another $69 to bump the Galaxy S23 up to 256GB of storage. Apple charges you $100 for a 256GB iPhone 14, giving Samsung an edge here. There's no 512GB Galaxy S23, though.
You can currently preorder the Galaxy S23, getting up to $100 in credits at Samsung and a free storage upgrade while supplies last. Check out the best Galaxy S23 deals to see what you can save before the phone's February 17 ship date.
Samsung Galaxy S23 vs. iPhone 14: Design and display
In keeping with the past two generations of iPhone, the iPhone 14 comes in a flat-sided 6.1-inch body, with a notch for Face ID unlocking on the front, and the typical combination of power/volume buttons, Lightning port and alert slider around its edges. The back is made of glass with a glossy finish, and comes in either Blue, Purple, Midnight, Starlight or Product Red colorways.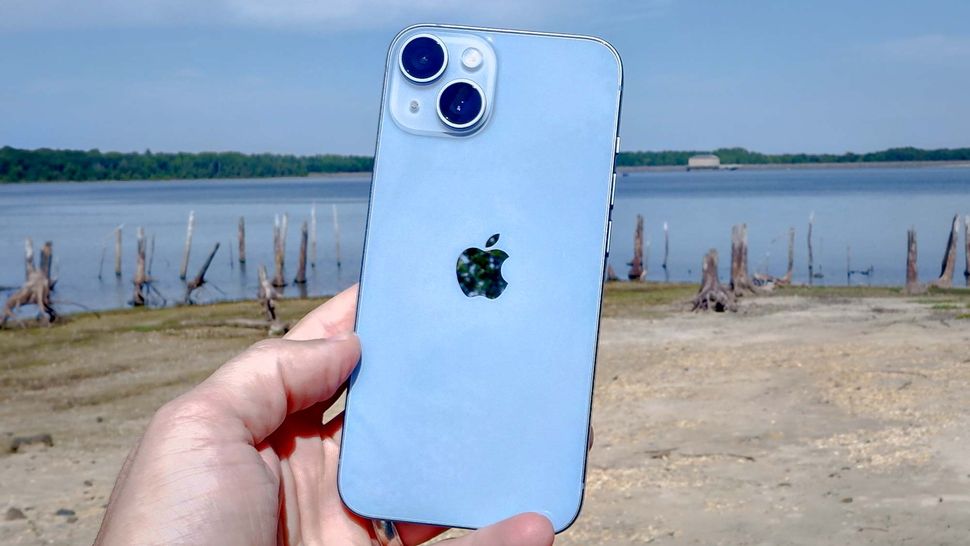 The Galaxy S23 looks a lot like the curved-sided Galaxy S22, including keeping its 6.1-inch size. There's a completely new look on the back that's reminiscent of the Galaxy S Ultra models — cameras are stack vertically and pop out of the back of the phone with no separate camera bump housing them.
Galaxy S23 colors are consistent across the three new models, a departure from past Samsung practice. The four standard options include black, green, lavender and cream. You can find additional colors by ordering your Galaxy S23 through Samsung.
Apple equipped the iPhone 14 with a sub-FHD 60Hz OLED display, which is a bit disappointing given how much you're paying for the iPhone. The Galaxy S23 continues to feature an adaptive refresh rate, scaling all the way up to 120Hz when you can benefit from things like smoother scrolling. To get an adaptive refresh rate on an iPhone, you have to pay up for a Pro model, a disappointing turn of events.
Samsung may be looking to increase the display gap in other ways, boosting the maximum brightness on the Galaxy S23's panel to 1,750 nits. That matches the maximum brightness for the Galaxy S23 and Galaxy S23 Ultra. Even if it doesn't reach that full 1,750-nit maximum, it still should outshine the iPhone 14 and its 1,200-nit maximum.
Samsung Galaxy S23 vs. iPhone 14: Cameras
The iPhone 14 didn't change up its cameras significantly, not like the iPhone 14 Pro and its 48MP main sensor. Instead, the iPhone 14 has a trio of 12MP snappers, covering main, ultrawide and selfie roles. New with this batch of iPhones is the Photonic Engine processing for improved low-light images, autofocus for the selfie camera and a larger main sensor with a larger aperture.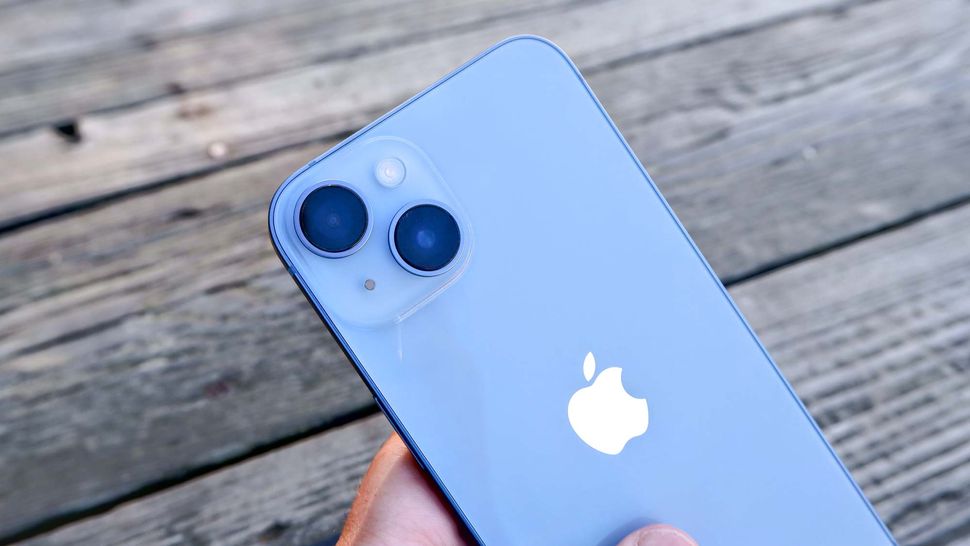 The iPhone generally outperformed the Galaxy S22 in terms of photo quality — see our iPhone 14 vs. Galaxy S22 face-off for photo comparisons — but the Samsung does have one big advantage in the form of a telephoto camera as well as main and ultrawide sensors. That's something Apple only gives its Pro iPhones these days, so from that standpoint, the S22 offers better value.
The Galaxy S23 brings the same camera array to the party as the Galaxy S22 did — a 50MP main sensor aided by a 12MP ultrawide shooter and a 10MP telephoto lens with 3x optical zoom. That still should give the S23 an edge over the iPhone on close-ups.
Samsung is touting other camera features as well, including video capture features, even better low-light photos and more striking portrait shots. All of these features require hands-on testing, of course, so we look forward to snapping a lot of photos with the Galaxy S23 — and taking the iPhone 14 along for comparison shots.
Samsung Galaxy S23 vs. iPhone 14: Performance
We thought it would be unlikely that the Galaxy S23 could outperform the iPhone 14, even with the latter's year-old A15 chipset. Although Apple reserved the new A16 Bionic chipset for its Pro phones this year, the A15 still beats the Galaxy S22's Snapdragon 8 Gen 1 chipset on benchmarks.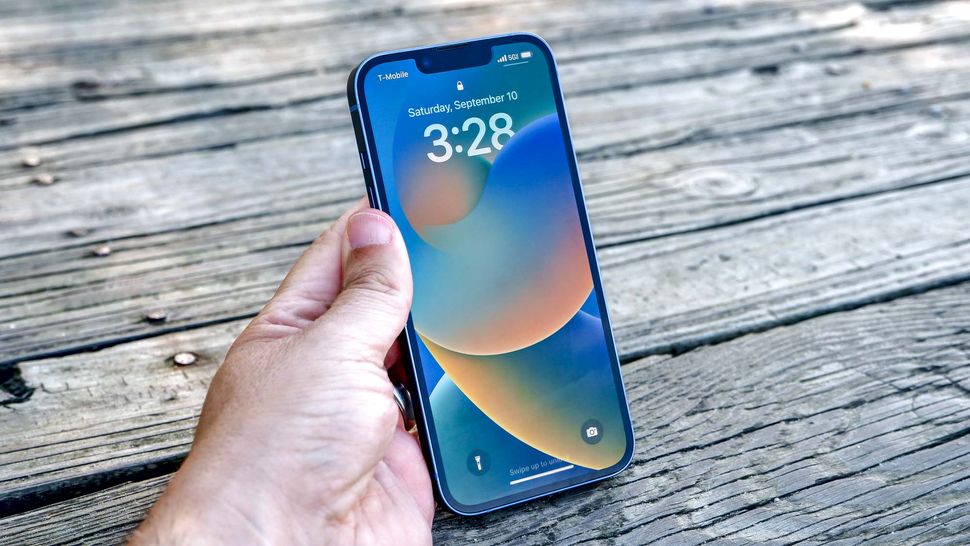 But then Qualcomm unveiled the Snapdragon 8 Gen 2, the chipset powering the Galaxy S23. And when we had the chance to run some Snapdragon 8 Gen 2 benchmarks on a Qualcomm-supplied reference device, we were surprised to see numbers that topped that A15 Bionic in some tests.
The Galaxy S23 could fare even better when we get a chance to test out that device. This isn't just any Snapdragon 8 Gen 2 inside the phone — it's one that's been customized for the Galaxy S23 with a faster overall clock speed.
We mentioned storage, but it's worth going over again. The Galaxy S23 comes in 128GB and 256GB configurations, and it's cheaper to get 256GB with the S23 than it is the iPhone 14. Apple's phone does have a 512GB option that Samsung lacks, though.
While we're sticking to a Samsung Galaxy S23 vs. iPhone 14 comparison, we should note that both the Galaxy S23 Plus and Galaxy S23 Ultra start with 256GB of storage, double the amount you'll find in any base model iPhone 14.
Samsung Galaxy S23 vs. iPhone 14: Battery and charging
Apple increased the battery size of the iPhone 14, but not by much. Even still, it's got a decent battery life, and one that beats the Galaxy S22 by more than an hour, even with the S22's display fixed at its basic 60Hz.
As had been rumored, the Galaxy S23 sees a battery size increase over its predecessor, though it's a modest 200 mAh bump to 3,900 mAh. That won't be enough to beat the iPhone 14's battery life, but coupled with the reported power efficiency of the Snapdragon 8 Gen 2, we are hoping to see better battery life this year.
Samsung still enjoys a charging speed advantage though, even with the Galaxy S23 not matching the 45W wired charging of the S23 Plus and S23 Ultra. Instead, you're getting 25W charging — still faster than the iPhone 14's 20W speed.
Samsung Galaxy S23 vs. iPhone 14: Outlook
Now that Samsung's revealed the Galaxy S23, we're still struggling to see where Samsung's phone can reverse things to eke out an advantage over the iPhone 14, at least on paper. It will take testing to see how the S23 measures up in terms of battery life, performance and overall photo quality — the areas where the iPhone 14 pulled away from the Galaxy S22.
Should the Galaxy S23 see improvements from those photo software features to go with a more efficient battery, and the Samsung Galaxy S23 vs. iPhone 14 face-off could have a very surprising conclusion. Stay tuned to find out.