This OnePlus 11 vs. Google Pixel 7 Pro face-off looks to see which flagship is the best. Both are very affordable in the current landscape of flagship phones, where prices can approach $1,000. In contrast, OnePlus offers its handset for just $699 while the Pixel 7 Pro costs $899.
On paper, you'd be forgiven for thinking that the OnePlus 11 runs circles around the Pixel 7 Pro. Sure, in some ways, it does, but Google fights back with its powerful cameras. We'll break down what each phone does right in our OnePlus 11 vs. Pixel 7 Pro comparison.
The OnePlus 11 is a true return to form for OnePlus. It packs top of the line hardware, excellent battery life, and awesome cameras for a very affordable price. It's the best Android flagship value.
For
Insanely good battery life
Excellent performance
Better update policy than previous OnePlus phones
Great display
Vastly improved cameras
Killer starting price
Against
No wireless charging
Telephoto only 2x
Google's Pixel 7 Pro is the best Pixel ever. Thanks to the Tensor G2 chipset, this phone can do some incredible software tricks like Photo Unblur.
For
Beautiful design
Incredible cameras
Even more useful software features
Excellent value
Against
Only three years of platform updates
Lackluster colors in telephoto
Underwhelming battery life
OnePlus 11 vs. Google Pixel 7 Pro: Design
The OnePlus 11 and Pixel 7 Pro look rather distinct from each other, which we find exciting given the matching looks of many smartphones these days. OnePlus kept a similar design to the OnePlus 10 Pro, except that the camera module is a large circle instead of the stovetop-like rectangle.
The Pixel 7 Pro goes all-in on Google's latest design language with the camera bar that spans the width of the phone. Packed with metal accents and more prominent camera lenses, the bar has drawn both its fans and detractors.
Calling a winner here proved difficult. For one, the Pixel 7 Pro sports an IP68 rating, making it much more water-resistant than the OnePlus 11, which is rated at IP64 (splash-resistant). Unfortunately for Google, we've seen more reports that build quality on the Pixel 7 Pro suffers from mysterious pain points. Those have included complaints about the camera bar glass randomly cracking and the volume rocker falling off.
While they both look and feel nice, it's overall not a great durability outlook for either the OnePlus 11 or Pixel 7 Pro, but the OnePlus 11 seems to be the better bet thus far.
Winner: OnePlus 11
OnePlus 11 vs. Google Pixel 7 Pro: Specs
Swipe to scroll horizontally
| | | |
| --- | --- | --- |
| Row 0 - Cell 0 | OnePlus 11 | Pixel 7 Pro |
| Starting price | $699 | $899 |
| Android version | 13, OxygenOS 13 | 13 |
| Display | 6.7-inch AMOLED (3216 x 1440) | 6.7-inch OLED (3120 x 1440) |
| Refresh rate | 1-120Hz | 10-120Hz |
| CPU | Snapdragon 8 Gen 2 | Tensor G2 |
| RAM | 8GB, 16GB | 12GB |
| Storage | 128GB, 256GB | 128GB, 256GB, 512GB |
| Rear cameras | 50MP (f/1.8) main, 48MP (f/2.2) ultrawide, 32MP (f/2.0) 2x telephoto | 50MP (f/1.9) main, 12MP (f/2.2) ultrawide, 48MP (f/3.5) 5x telephoto |
| Front camera | 16MP (f/2.5) | 10.8MP (f/2.2) |
| Battery | 5,000 mAh | 5,000 mAh |
| Battery life (Hrs:Mins) | 13:10 (Adaptive) / 12:48 (60Hz) | 8:04 (Adaptive) / 7:55 (60Hz) |
| Charging | 80W (U.S.) / 100W (international) | 23W wired, 23W wireless (Pixel Stand) |
| Size | 6.4 x 3 x 0.3 inches (163.1 x 74.1 x 8.5 mm) | 6.4 x 3 x 0.4 inches (162.9 x 76.6 x 8.9 mm) |
| Weight | 7.2 ounces (205 g) | 7.5 ounces (212 g) |
| Colors | Titan Black, Eternal Green | Obsidian, Snow, Hazel |
OnePlus 11 vs. Google Pixel 7 Pro: Price and availability
The OnePlus 11 launched at a starting price of $699 for the 8GB/128GB model. An extra $100 doubles both the RAM and storage. It's currently the best Android phone in terms of value, offering top-tier specs for less than other flagships, including the Pixel 7 Pro.
Google's best handset ever starts at $899 for the 128GB variant. You can grab a 256GB version for $999 or a 512GB model for $1,099. Google has run several sales on its Pixel lineup lately, so you might be able to find it for cheaper with one of the best Pixel 7 deals.
As for availability, Google and OnePlus are more on equal footing. Some carriers offer the Pixel 7 Pro, as do many electronics retailers. The OnePlus 11 is limited to the OnePlus store and Best Buy, and so they're a bit harder to get. There's also no option for a carrier payment plan, which might dissuade some people.
Regardless, the OnePlus 11 is a better value as you'll see in this face-off. A phone as feature packed as this one for $699 is aggressively priced.
Winner: OnePlus 11
OnePlus 11 vs. Google Pixel 7 Pro: Display
Both the OnePlus 11 and Pixel 7 Pro sport 6.7-inch QHD+ displays. OnePlus used an AMOLED panel while Google opted for an OLED one. When it comes down to it, both phones look great even if they lack the sheer brightness of Samsung's latest Galaxy S23 models.
Watching Blade Runner 2049 proved to be a wonderful experience on either phone. Genshin Impact, a game with a saturated anime-style aesthetic, also looked superb on these displays.
In our testing of the Natural color settings, the OnePlus 11 provided strong color reproduction in both the sRGB and DCI-P3 gamuts. OnePlus also has better color accuracy with a Delta-E score 0.24 compared to the Pixel 7 Pro's 0.28. (Zero is perfect.)
But the OnePlus 11 holds an advantage over the Pixel 7 Pro. Its display can crank down to 1Hz and up to 120Hz, while the Pixel goes down to 10Hz. That's still better than the Galaxy S23's 48Hz minimum, but the 1Hz figure means that the OnePlus 11 can use power more efficiently.
We like the Pixel 7 Pro's screen, but the OnePlus 11's looks better to us. It also fared better in our testing.
Winner: OnePlus 11
OnePlus 11 vs. Google Pixel 7 Pro: Cameras
This year, OnePlus vastly improved the camera system and software on its flagship phone. The OnePlus 11 features a 50MP main camera, plus 48MP ultrawide and 32MP telephoto (2x optical zoom) sensors. Compare that to the Pixel 7 Pro's 50MP main, 12MP ultrawide, and 48MP (5x optical) telephoto cameras.
Kicking off our OnePlus 11 vs. Google Pixel 7 Pro camera face-off with this picture of the Smithsonian Castle's facade, I was shocked to see how similar the two images looked. That said, I found slightly more saturation in the OnePlus 11's shot, especially in the redness of the bricks. While I prefer the Pixel's natural colors, the OnePlus 11 is so close in this contest that I can't pick a winner.
Where the Pixel steps out ahead is in this photo of inside the Lincoln Memorial. Plenty of daylight streamed in from the entrance, which the Pixel caught near perfectly. The OnePlus 11 really warmed up the overall image, reminding me of the OnePlus 10 Pro's tendency toward a sickly yellow tinge at times. It's not as pronounced here, but I think the Pixel expertly captured the feel of the scene in the quiet memorial.
For the ultrawide test, I captured the Lincoln Memorial's exterior. The OnePlus regains some ground lost on the indoor comparisons. As with the castle photos, I noticed some more saturation in the OnePlus 11's shot, while the Pixel keeps things natural. I think the OnePlus 11 recreates the sky better, however. I have to call this one a draw. The OnePlus 11 did a great job here, as did the Pixel 7 Pro.
For the telephoto comparison, I stood some distance away from the Washington Monument and zoomed in on the tip where you can see the windows. Obviously, the Pixel 7 Pro managed to get closer with its 5x zoom. Its photo is also a bit brighter than the OnePlus 11's, even if the OnePlus captures more detail (though at the expense of color accuracy). The Pixel 7 Pro wins with stronger telephoto capabilities, despite the OnePlus 11 showing a bit stronger detail in the brickwork.
While I think the OnePlus 11 produces the best portraits yet from any of the Chinese phone maker's camera phones, our comparison with the Pixel 7 Pro shows that Google is still leagues ahead. Look at the clarity in my face on the Pixel 7 Pro's shot as well as the near perfect lighting and picturesque bokeh. The OnePlus 11 struggled with the sunlight behind me, making for an image that lacks the same amount of color that the Pixel had. The bokeh effect is also not as strong as I'd like to see in a portrait.
I took a picture of this sign at night. In the Pixel 7 Pro's image, the Kirby Club sign looks crisp, clean, and the image has a moody vibe that I really like. The OnePlus 11's attempt looks overly washed out, since it seemed to fail to compensate for the sign's neon vibrance and the lights above it. The Pixel easily won here.
As with the portraits from before, it's with selfies that the OnePlus 11 truly diverges from the Pixel 7 Pro. Considering some great photography conditions here at the National Mall, I dislike both pictures. The OnePlus 11 seriously brightened things, almost overcompensating for the shade I stood in. It almost looks like I wasn't in shadow, but unnaturally so. Then again, the Pixel 7 Pro's selfie isn't too great, either. I'm far too dark, losing a lot of detail in the coloration that the OnePlus 11 boosted so much. This is another draw.
The OnePlus 11 put up an incredible fight against the Pixel 7 Pro, even outperforming its best-in-class cameras in certain situations. But Google ultimately comes out on top.
Winner: Pixel 7 Pro
OnePlus 11 vs. Google Pixel 7 Pro: Performance
When it comes to raw performance, the divide between the OnePlus 11 and Pixel 7 Pro truly starts to widen. The former's Snapdragon 8 Gen 2 silicon is the most powerful chip that Qualcomm has ever produced (with the Galaxy S23 sporting an overclocked version) — so much so that it almost catches up to the iPhone 14 Pro's A16 Bionic in our OnePlus 11 benchmarks.
The Pixel 7 Pro's Tensor G2 struggles in performance benchmarks, but we should note that Google never set out to make the most powerful chipset. Tensor is all about the machine learning applications thanks to the onboard Tensor Processing Unit (TPU) similar to what Google uses in its data centers.
Unfortunately, we only have traditional CPU and GPU benchmarks to go off of, and the OnePlus 11 leads by a considerable margin. Take Geekbench 5, for example, where the OnePlus 11 hit 4,962 in the multicore test. Compare that to the Pixel 7 Pro's 3,046 result. A nearly two thousand-point delta is nothing to sneeze at.
The OnePlus 11 continues its lead in graphics, too. In the 3DMark Wild Life Unlimited test, the OnePlus 11 averaged 84 frames per second. The Pixel 7 Pro managed 40 fps. That's yet another massive — and noticeable — gap.
Finally, the Adobe Premiere Rush test proved rather interesting. This real-world benchmark involves transcoding a 4K video file to 1080p. The Pixel 7 Pro managed to best the OnePlus 11 with its 47 second result. OnePlus seems to struggle here with 1 minute and 11 seconds.
Even with that, the OnePlus 11 crushes the Pixel 7 Pro in most traditional ways. It easily wins this category.
Winner: OnePlus 11
OnePlus 11 vs. Google Pixel 7 Pro: Battery life and charging
Both the OnePlus 11 and Pixel 7 Pro have 5,000 mAh batteries, but sit on the opposite sides of a large divide. OnePlus has typically had pretty good battery life, often exceeding the 10-hour average we see in our tests. But with the OnePlus 11, the company turned it up a few notches, with the phone netting a result of 13 hours and 10 minutes, easily landing a place in our list of best phone battery life.
The Pixel 7 Pro, meanwhile, fell nearly 2 hours below the average with a result of 8 hours and 4 minutes — more than 5 hours less than the OnePlus 11. It's not a good look for the Pixel.
Frankly, we're baffled at this incredibly wide gap between the two handsets given that they have the same size battery. It likely comes down to the processors, with the Snapdragon 8 Gen 2 proving very efficient and Tensor G2 far less so.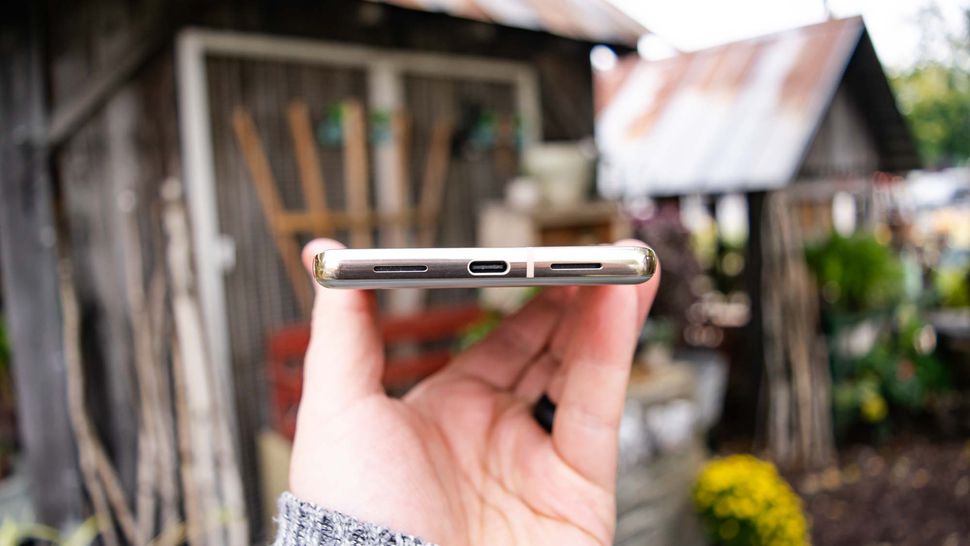 The OnePlus 11 continues its lead with charging, offering 80W in the U.S. and 100W everywhere else. That means you can basically recharge the phone in 30 minutes. The Pixel 7 Pro supports a much lower 23W charging speed, but at least it has wireless charging — something lacking from the OnePlus 11.
Nevertheless, the OnePlus 11 wins by a landslide here.
Winner: OnePlus 11
OnePlus 11 vs. Google Pixel 7 Pro: Software
Android 13 comes standard on the OnePlus 11 and Pixel 7 Pro, though the former bears the OxygenOS 13 skin. We have addressed our concerns with the latest OxygenOS version in our OnePlus 11 review, but to summarize, it suffers from an over-engineered, bloated software design. It's Oppo's ColorOS with a different color palette.
The Pixel 7 Pro's software is much more minimal in comparison. It's Google's vision for how Android should look and act and, in most respects, the Android OS does a good job. The Material You theming engine continues to improve, new features are on the horizon, and Android has become more secure and private than ever before.
OxygenOS is clunky and slow, even with faster animations and the power of the chipset. The Pixel 7 Pro is a smooth software experience that doesn't get in the way. It's simpler to use. And that's before you get into the exclusive, Tensor-powered features like the Call Assist suite, Photo Unblur, Active Stabilization, and Magic Eraser.
OnePlus claws back some points with its update policy, however. It has promised four years of Android updates and five years of security patches for the OnePlus 11. The Pixel 7 Pro is slated to get just three years of platform updates. Not only has Samsung outdone Google, but now OnePlus has, too.
The OnePlus 11 loses a lot of favor with OxygenOS 13, but bests the Pixel 7 Pro's update policy. However, the Pixel offers far more software utility as well as a better experience.
Winner: Pixel 7 Pro
OnePlus 11 vs. Google Pixel 7 Pro: Overall winner
Swipe to scroll horizontally
| | | |
| --- | --- | --- |
| Row 0 - Cell 0 | OnePlus 11 | Pixel 7 Pro |
| Price (10) | 10 | 9 |
| Design (10) | 9 | 8 |
| Display (15) | 14 | 12 |
| Cameras (20) | 17 | 20 |
| Performance (15) | 14 | 12 |
| Battery life (15) | 15 | 9 |
| Software (15) | 13 | 15 |
| Total (100) | 92 | 85 |
So OnePlus came out on top with the better phone, which reflects our Android phone ranks. There, the OnePlus 11 sits right below the Galaxy S23 Ultra. The Pixel 7 Pro lost major points on its subpar battery life, even if it proved the better camera phone. It also fell behind in the performance category.
Better yet, the OnePlus 11 costs $200 less than the Pixel 7 Pro. It's more powerful, lasts significantly longer on a charge (and recharges way faster to boot), has the better display, and will be supported for longer — though OnePlus is slow to get updates out.
If you want the best Android phone under $1,000, the OnePlus 11 should certainly be at the top of your list.