If you feel your current SIM-only mobile plan isn't quite cutting it anymore, whether it be because it's costing you too much, you need more data or your network coverage is a bit hit and miss, then Mate mobile could be your new, well, mate.
Mate — a mobile virtual network operator (MVNO) using the Telstra network — has just discounted its entire lineup of mobile SIM plans down to just AU$1 per month for three months for new customers who join between February 15 and March 31, 2023 and who use the code 'MATE1'.
While the cost and amount of included data differs across the plans, they otherwise all come with the same inclusions, namely 500GB of data banking, unlimited talk and text to Australian numbers and unlimited international calls and texts to 15 selected countries.
While you can get 5G connectivity on the more expensive plans in Mate's arsenal (if you can call AU$45p/m 'expensive'), our pick of the bunch is the company's Better Mates plan. This gives you the aforementioned inclusions, along with 22GB of 4G data (speeds are capped at 100Mbps) for just AU$1p/m for three months, then AU$25p/m ongoing, making it one of the best cheap mobile plans in our expert opinion.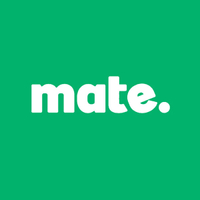 Three of the six Mate mobile plans have a 5G trial, whereby you can access 5G data (capped at 100Mbps) until February 28 2023, after which it will revert to 4G data. If you want permanent 5G connectivity, however, then you can sign up for the Soul Mates plan, which includes 60GB of 5G data capped at 250Mbps.
Perhaps better still, Mate's mobile SIM plans are contract free, so you could theoretically leave the service once the three months is up. However, given the numerous five-star reviews from satisfied customers praising Mate's network coverage, reliability and local Australian customer support, you may find you would have made a friend for life.