Early Black Friday deals are arriving at several major retailers including Amazon and Best Buy this weekend, and these preview discounts include very significant savings on several of the best PS5 games.
If you've recently upgraded to Sony's current-gen console, or just want to build out your PS5 library with some top titles, then now is definitely a good time to be picking up some must-play games. A bunch of my favorite PS5 games are on sale including Elden Ring, Ghost of Tsushima: Director's Cut, Returnal, and loads more.
Plus, if you'd rather build out your digital game collection, the PlayStation Store Halloween sale is still running, but you'll need to make your selections quickly as it ends on November 1. With so many worthwhile Black Friday PS5 deals available right now, I'm rounding up some of my favorites, so let's dive into the list…
Early Black Friday PS5 game deals — Quick links
Best early Black Friday PS5 game deals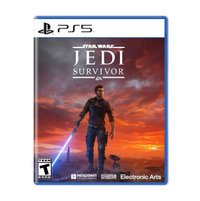 Star Wars Jedi Survivor: was $69 now $34 @ Target
Star Wars Jedi: Survivor is arguably the best Star Wars media in years. Playing once again as Jedi in hiding Cal Kestis on the run from Sith inquisitors, this galaxy-spanning third-person action-adventure game combines satisfying lightsaber combat with rewarding exploration and also packs a highly cinematic story that will thrill Star Wars fans both new and old.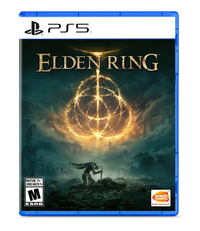 Elden Ring: was $59 now $49 @ Amazon
A collaboration between developer FromSoftware, the creators of Dark Souls, and acclaimed fantasy author George R. R. Martin, Elden Ring is a stunning open-world action RPG where every victory is hard-fought. You'll die frequently, but the sense of satisfaction that comes after downing a hulking boss after dozens of defeats is practically unmatched in all of gaming.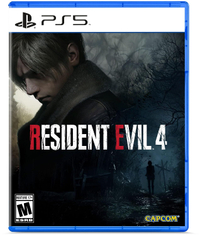 Resident Evil 4: was $59 now $48 @ Amazon
One of the most acclaimed and influential games of all time, Resident Evil 4 has been reborn in this full-scale remake. You play Leon S. Kennedy on a mission to rescue the President's kidnapped daughter in a spooky European village overrun with gruesome enemies. Featuring modernized gameplay and overhauled visuals, this is Resident Evil 4 as you've never seen it before.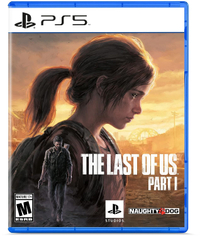 The Last of Us Part 1: was $69 now $44 @ Amazon
The Last of Us Part 1 is a full remake of the original game designed to take full advantage of the PS5. Experience Joel and Ellie's cross-country journey like you never have before with across-the-board visual and gameplay improvements. The game's DLC chapter Left Behind is also included and has also been graphically overhauled.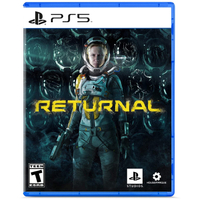 Returnal: was $69 now $27 @ Amazon
The constantly looping procedurally generated game has been a big hit for the PS5. After crash-landing on a shape-shifting alien world, it's up to you to survive and escape, but if you die you're forced to restart your journey in a whole new landscape and attempt to unravel the world's mysteries all over again. Returnal is also an excellent showcase for the console with stunning visuals and the best use of the DualSense yet.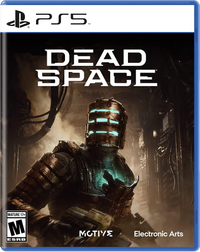 Dead Space: was $69 now $39 @ Best Buy
Step back into the space boots of Isaac Clarke in this remake of the legendary sci-fi survival horror, Dead Space. The planet-cracking ship USG Ishimura has been overrun with nightmarish enemies, and it's your job to discover the source of the outbreak while trying to keep your sanity in check. You'll need to conserve your resources by strategically dismembering enemies if you want to survive this nightmare ordeal.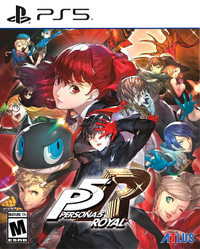 Persona 5 Royal: was $59 now $36 @ Amazon
Persona 5 Royal is part turn-based RPG and part high-school simulator. You play as a new student who has recently moved to Tokyo. Soon you discover the ability to transverse a strange alternate reality and form The Phantom Thieves in an effort to fix the corrupt society around you. Just be warned, Persona 5 Royal will consume all your free time once it gets its hooks in.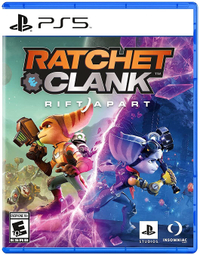 Ratchet & Clank Rift Apart: was $69 now $33 @ Amazon
Ratchet & Clank: Rift Apart is the game the PS5 was born to play. In this stylish intergalactic adventure, you'll take control of seasoned heroes Ratchet and Clank — as well as their distaff counterparts, Rivet and Kit. With 10 huge planets to explore, tons of weapons to customize and upgrade, a variety of enemies to fight and plenty of puzzles to solve, Rift Apart is an absolute joy from start to finish.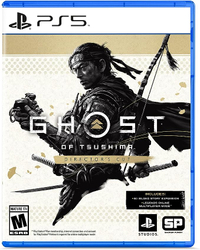 Ghost of Tsushima Director's Cut: was $69 now $44 @ Amazon
In Ghost of Tsushima Director's Cut, you play Jin Sakai, a samurai on a quest to reclaim his homeland from the invading Mongol army. But you'll have to make the decision to stick to your code or use any means necessary to defeat your foes. This content-rich open-world game is set in one of the most visually stunning locations in all of gaming, and this Director's Cut edition also includes the excellent Iki Island expansion.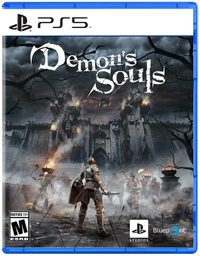 Demon's Souls: was $69 now $37 @ Amazon
Demon's Souls was one of the first games on PS5, and it's still one of the best almost three years later. In this ultra-difficult action/RPG, you'll create a character and set out to conquer the deadly dungeons and towering bosses of Boletaria. You may have already played this game on the PS3, but the remake is much smoother.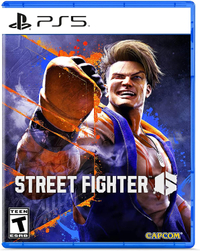 Street Fighter 6: was $59 now $42 @ Amazon
The latest entry in the beloved Street Fighter franchise offers a "classic experience built for a modern era" which in simple terms means that Street Fighter 6 combines the series' trademark polished fighting gameplay with a vibrant art style and a suite of modes that allow you to play how you. It's the most accessible Street Fighter to date, but it's also deep enough for fighting game veterans to sink their teeth into for hours.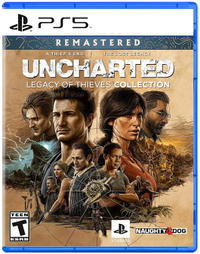 Uncharted Legacy of Thieves Collection: was $49 now $29 @ Amazon
Uncharted Legacy of Thieves Collection packages together Uncharted 4: A Thief's End and Uncharted: The Lost Legacy. Both games have been remastered for the PS5 sporting improved framerate, boosted texture quality and faster loading times. Both games were already a must-play on PS4, but with these next-gen improvements, this collection is utterly essential.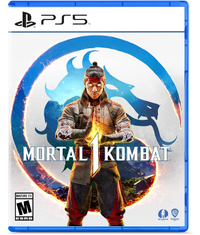 Mortal Kombat 1: was $69 now $57 @ Amazon
This deal on Mortal Kombat 1 isn't the biggest discount on this list, but considering the game only launched last month and earned deserved critical praise, it's still worth considering. Pitched as a semi-reboot of the Mortal Kombat timeline, this new spin on the popular fighting series includes new and familiar faces, as well as all the brutal fatalities you'd expect.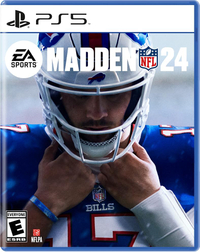 Madden NFL 24: was $69 now $39 @ Amazon
The latest entry in EA Sports' long-running football simulator is currently on sale at Amazon. Just be aware that in order to get this discount you'll need to check the coupon box. Madden NFL 24 is the most comprehensive digital recreation of the sport to date offering increased control and realism as well as a suite of new modes. Lead your team to victory and compete with the world online.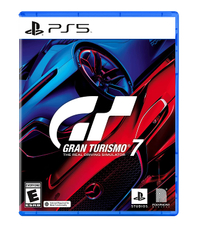 Gran Turismo 7: was $69 now $41 @ Amazon
PlayStation's best-selling driving simulation series takes realism to a whole new level in this seventh mainline installment. The power of the PS5 is fully utilized by Gran Turismo 7 to bring players an authentic driving experience that is practically unparalleled. Plus, the game now packs full PSVR 2 support via a free in-game update.