Spooky season has arrived and the PlayStation Store is getting into the spirit of the holiday by launching its annual Halloween sale. This collection of discounts includes some of the best PS5 horror games including Resident Evil 4 remake, Dead Space and Dying Light 2.
There are more than 500 individual deals in this latest PlayStation Store sale spanning not only top-rated PS5 games but also some of the best spooky PS4 games. There are also discounts on select DLCs and expansions. So if you're looking for a seriously scary game that will have you too frightened to keep playing, this sale offers plenty of choices.
The PlayStation Store Halloween sale is set to run until Thursday, November 2 and with so many excellent deals to comb through, I'm rounding up my favorite picks below to ensure you don't miss a killer saving. These are the 11 best PS5 games in the PlayStation Store's latest Halloween sale.
Best PS5 games in the Halloween sale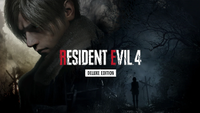 Resident Evil 4 (Deluxe Edition): was $69 now $48 @ PlayStation Store
One of the most acclaimed and influential games of all time Resident Evil 4 has been reborn in this full-scale remake. You play Leon S. Kennedy on a mission to rescue the President's kidnapped daughter in a spooky European village overrun with gruesome enemies. Featuring modernized gameplay and overhauled visuals, this is Resident Evil 4 as you've never seen it before. This Deluxe Edition includes additional DLC items.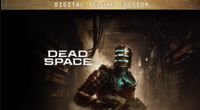 Dead Space (Deluxe Edition): was $79 now $47 @ PlayStation Store
Step back into the space boots of Isaac Clarke in this remake of the legendary sci-fi survival horror, Dead Space. The USG Ishimura has been overrun with nightmarish enemies, and it's your job to discover the source of the outbreak while trying to keep your sanity in check. This Deluxe Edition includes a set of exclusive cosmetic items including new Engineering suits for Isaac.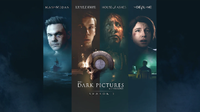 The Dark Pictures Anthology Season One: was $99 now $49 @ PlayStation Store
The Dark Pictures Anthology is a series of standalone story-driven cinematic horror games from the makers of Until Dawn and The Quarry. This complete Season One package bundles together the first four entries: Man of Medan, Little Hope, House of Ashes and The Devil In Me.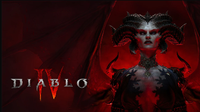 Diablo 4: was $69 now $52 @ PlayStation Store
The latest entry in the beloved dungeon-crawling looter is the biggest Diablo game to date. In Diablo 4 you can take on the forces of Hell by yourself or in co-op and craft a unique character who fits your individual playstyle. The fourth entry in the popular franchise also offers the most expansive End Game in series history.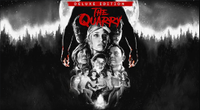 The Quarry (Deluxe Edition): was $79 now $19 @ PlayStation Store
A new interactive horror experience from the makers of Until Dawn, The Quarry sees a group of camp counselors attempt to survive a night of terror as they're hunted by a blood-drenched beast on the last night of summer. With nine playable characters, who can live or die based on your choices, you'll need to make the right decisions under pressure if you want a happy ending.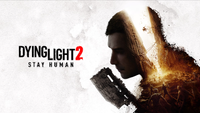 Dying Light 2 Stay Human: was $59 now $29 @ PlayStation Store
Dying Light 2 offers a vast open-world full of distractions, not to mention its map is crawling with the undead as well as hostile humans. Traverse the city using parkour abilities and slay zombies with brutal first-person combat. You'll likely come for the pulpy action initially but stay for the surprisingly effective story with a choice-driven narrative.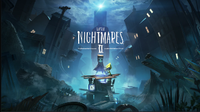 Little Nightmares 2: was $29 now $9 @ PlayStation Store
Playing as a young boy named Mono trapped in a twisted world, this unique horror adventure offers an art style that is both sinister and strangely charming. Little Nightmares 2 also packs gameplay that is focused on platforming and puzzles, making it a great pick for players craving a horror experience that isn't focused on intense combat or high difficulty.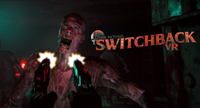 The Dark Pictures Switchback VR: was $39 now $27 @ PlayStation Store
Strap in for this seriously scary PSVR 2 exclusive where you'll experience several nightmarish roller coaster rides set across a variety of locations from The Dark Pictures universe, including a haunted ghost ship and an infested underground cavern. Feel your stomach drop as the immersive powers of the PSVR 2 combine in this exhilarating action-horror shooter that will have you jumping out of you seat in terror.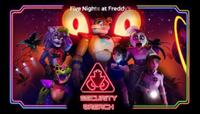 Five Nights at Freddy's Security Breach: was $39 now $29 @ PlayStation Store
Playing as a young boy trapped overnight in Freddy Fazbear's Mega Pizzaplex, Five Nights at Freddy's Security Breach is the ultimate test of survival as you attempt to escape the spooky location while avoiding a range of threats. This more open take on the FNaF formula will delight longtime fans and newcomers alike.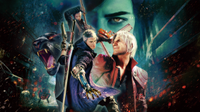 Devil May Cry 5 Special Edition: was $39 now $15 @ PlayStation Store
Devil May Cry 5 is a stylish action game all about battling big enemies and scoring bigger combos in the process, and this legendary game is now better than ever thanks to this Special Edition. Including a new playable character, Vergil, fresh difficulty modes and enhanced visuals and performance, Devil May Cry 5 has never looked or played better than it does on PS5.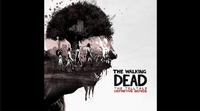 The Walking Dead The Telltale Definitive Series: was $49 now $12 @ PlayStation Store
This low-priced collection brings together all four main seasons of Telltale's The Walking Dead, as well as its two spin-offs, 400 Days and The Walking Dead: Michonne. These narrative-driven adventures offer you the chance to step into the zombie apocalypse and make hard choices in a never-ending battle for survival.