Remembering all of the various passwords and usernames for each of your online accounts can be quite difficult which is why many people turn to one of the best password managers instead.
With a password manager, all of your credentials are stored securely in one place so you don't need to worry about remembering them. When it comes time to enter your credentials to log into one of your accounts, a password manager can automatically fill them in which saves you time and prevents hackers from stealing them.
To commemorate this year's World Password Day, Bitdefender has partnered with Tom's Guide to offer our readers access to its new password manager for free for six months.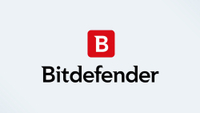 Bitdefender Password Manager: free for six months
Hurry and grab this exclusive deal to securely store all of your passwords and other credentials using Bitdefender Password Manager. Normally $20 for the first year ($30 upon renewal), this deal lets you test out Bitdefender's new password manager for free for six months. Don't wait though as Tom's Guide readers only have 48 hours to claim their free trial of Bitdefender Password Manager.
Bitdefender Password Manager may be a new product but it already supports Windows, Mac, iOS and Android with browser extensions available for Google Chrome, Microsoft Edge, Mozilla Firefox and Safari.
When it comes to keeping your saved passwords secure, Bitdefender's password manager uses the strongest data security protocols including AES-256-CCM, SHA512, BCRYPT, HTTPS, and WSS. All of your data stored in Bitdefender Password Manager is encrypted and decrypted locally and only you and you alone have access to the Master Password. However, Bitdefender also provides two ways to recover your account should you happen to misplace your Master Password.
If you're making the switch from another password manager, there's nothing to worry about as Bitdefender Password Manager allows you to easily import your data from a number of different services and it also supports JSON, CSV and other popular file formats used to store passwords.
Besides alerting you when one of your existing passwords may have been leaked online in a data breach, Bitdefender Password Manager also includes a password generator to help you create strong, complex passwords as well as a password strength advisor to help ensure that your new passwords are up to the test.
If you're looking to improve your cyber hygiene and better protect yourself from hackers or even if you're just tired of entering passwords, this deal lets you try out Bitdefender Password Manager for free for six months. Grab it now while you still can.