Speed up your trips to work with the best Black Friday electric scooter deals. The top sales are now available, since it's the big day itself, so take a look below at the best offers we've found so far.
If you're in the market for an electric scooter, many are discounted for the holiday season. The Bird Air is $499 at Best Buy, which is $100 off. And our favorite among the best electric scooters has a great offer — the Unagi Model One bundle is just $890.
We've scoured the internet for the best Black Friday scooter deals. Check back for more sales, as we're tracking all of the top Black Friday deals.
Top 5 Black Friday electric scooter deals today
Black Friday electric scooter deals you can get now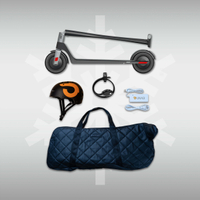 Unagi Model One bundle: was $1,279 now $890 @ Unagi
This Black Friday electric scooter deal gets you our favorite model and throws in a helmet, a satchel for the scooter, an extra charger, and a lock for free. You can choose from a medium or large helmet at time of purchase, and choose the color of the scooter: blue, white, red, green, or black. Check out our review for more details on why we like it so much.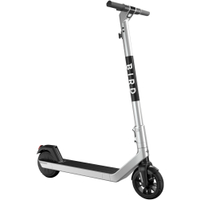 Bird Air: was $599 now $499 @ Best Buy
Why rent when you can buy? Bird now has electric scooters you can purchase. The foldable Bird Air has a max speed of 16 miles per hour, a range of 20 miles, and weighs 30 pounds. It also has head and taillights to better see and be seen in the dark. And, it comes in a striking silver.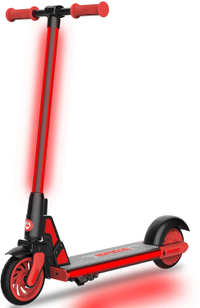 GoTrax GKS Plus: was $219 now $175 @ Amazon
If you're looking for a scooter with a bit more pizzazz, the GKS Plus has LEDs built into its base and downtube, which makes for a fun glowing effect. You can get this in pink, red, blue, or white lights.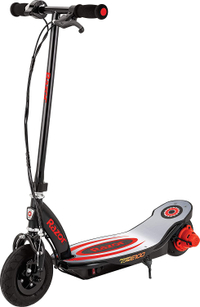 Razor Power Core E100: was $199 now $142 @ Amazon
One of the best electric scooters for kids, the E100 has a 100-watt hub motor that scoots your child along at speeds of up to 10 miles per hour. It has two 12V batteries that offer up to 60 minutes of play time, and an 8-inch air-filled front tire means that riding over bumps will be smoother.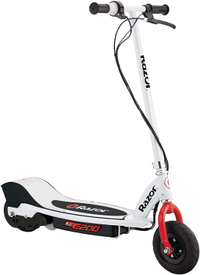 Razor E200: was $349 now $189 @ Amazon
The Razor E200 has a 200 Watt chain-driven motor that can reach speeds of up to 12 miles per hour. The E200 has two 8-inch air-filled tires, and a battery that will last up to 40 minutes of continuous riding. This Black Friday deal takes 46% off its regular price.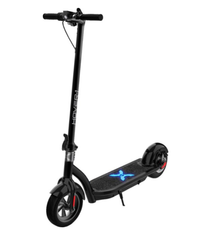 Hover-1 Alpha: was $449 now $349 @ Best Buy
The Hover-1 Alpha boasts 1-inch pneumatic tires for a comfortable ride and a 400-Watt motor that can propel you at speeds of up to 18 miles per hour. This 34-pound scooter has a 6Ah battery that's good for a range of up to 12 miles. It also has a headlight and a light-up deck, which adds a bit of fun.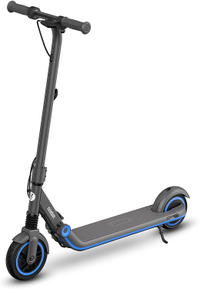 Segway Ninebot eKickScooter ZING E10: was $259 now $219 @ Amazon
One of our favorite electric scooters for kids is currently $40 off in this Black Friday deal. The Zing E10 is best for children 4'3" to 5'3" and up to 132 pounds. It can reach speeds of up to 10 mph, and has a max range of 6.3 miles.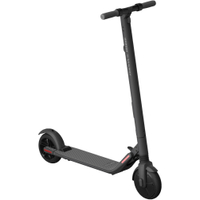 Segway Ninebot ES2-N: was $649 now $399 @ Best Buy
Here's a good deal on an electric scooter under $500. The ES2-N has a max speed of 15.5 MPH, a range of 15.5 miles, and has a customizable LED display and a headlight. Its motor can deliver a peak of 700W of power; this one-step folding scooter weighs 27.6 pounds, making it easy to store and carry.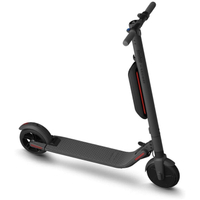 Segway Ninebot ES4: was $799.99 now $729 @ Amazon
This Segway scooter features a removable external battery pack (making it easier to recharge) and delivers a range of up to 28 miles. Not only does it have a headlight, but it also has colorful running lights for some fun ground effects. Its front hub motor delivers a peak of 800W of power and a top-speed of 19 mph. Plus, you can lock and unlock the scooter from a smartphone app.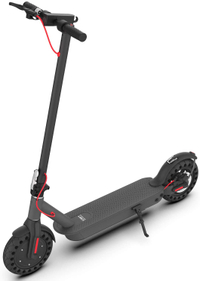 Hiboy S2 Pro Electric Scooter: was $599 now $509 @ Amazon
This Black Friday electric scooter deal takes $90 off the Hiboy S2 Pro. It features 10-inch solid tires and rear dual shock absorbers provide max comfort and has a travel range of up to 25.6 miles. Use the Hiboy app to lock and unlock your scooter.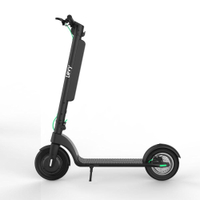 Levy Plus Electric Scooter: was $749 now $699 @ Levy
We like Levy's electric scooters for their removable batteries and smooth ride, thanks to pneumatic 8.5-inch tires. Its 350W motor can reach speeds of up to 18 mph and has a range of about 20 miles. This deal gets you $50 off the scooter's regular price.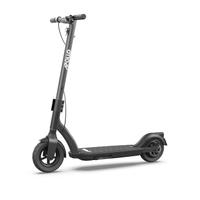 Apollo Air: was $649 now $499 @ Apollo
This electric scooter designed for commuters has a 250W motor that can propel you up to 15 miles per hour, and has a range of up to 12 miles. The scooter weighs 35 pounds and can carry up to 220 pounds. We also like that it has head and taillights, front suspension, and a wide rubberized deck to keep your feet firmly planted.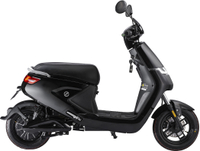 Swft Maxx eMoped: was $1,999 now $1,499 @ Best Buy
Want something a little bigger? This electric moped has a 400W motor that can reach speeds of up to 20 miles per hour, and it has a 38-mile range, which should get you around town, easy. It has hydraulic shock absorbers and 10-inch tires to smooth your ride.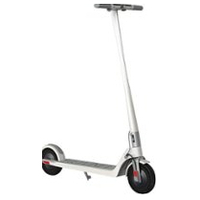 Unagi Model One 2-pack: was $1,979 now $1,579 @ Best Buy
What's better than a deal on one scooter? How about two? The Model One — our favorite electric scooter overall — is light yet powerful enough to get you up all but the steepest hills. It has a great range, looks awesome, and is available in four colors, too.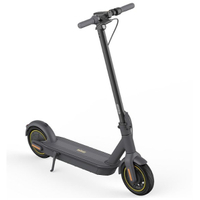 Segway Ninebot Kickscooter Max 2-pack: was $1,899 now $1,599 @ Best Buy
This Segway scooter is one of our favorites because of its excellent range — up to 40 miles. It's also super-comfortable to ride, and has a top speed of around 18 miles per hour. This deal shaves $300 off the cost of two — not cheap, but certainly more palatable.