Black Friday deals are already going strong ahead of the official day, and some robot vacuums have dropped to their lowest price ever. I've rounded up three Roomba deals here that surpass all other discounts at the moment. So you can get a premium robot vacuum brand for a great price.
Before you select one of the best robot vacuums, make sure you know what features you need. A self-emptying base will add to the price tag, although it's great for added convenience and if you suffer from allergies. A mop function is useful if you're looking for a great combo cleaner. Here are the best Roomba Black Friday deals you can get now.
Quick links: Roomba Black Friday deals
Roomba Black Friday deals I'd buy now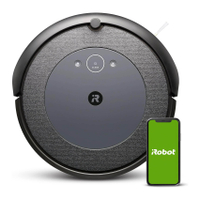 iRobot Roomba i4 EVO: was $399 now $199 @ Amazon
SAVE 50%! Right now, the Roomba i4 is the cheapest it's ever been on Amazon with an impressive 50% off. Despite the affordable price tag, you get impressive features like Dirt Detect Technology, which enables the i4 EVO to focus it's cleaning where more residue is detected, and personalized recommendations, such as increased cleaning during shedding season for pets. With Wi-Fi connectivity, you can command it to clean specific rooms, too.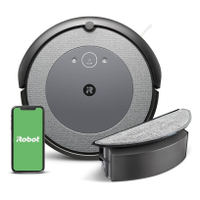 iRobot Roomba Combo i5 Robot Vacuum & Mop: was $349 now $289 @ Amazon
Want a robot vacuum that can mop, but don't want to break the bank? The i5 will cost you just $289 and features an attachable mop cloth and tank so you can switch between the two modes. Either use it as a dedicated robot vacuum or vacuum and mop simultaneously — the choice is yours. It comes with the handy Dirt Detect Technology and voice control features. We have admittedly seen it drop down to as low as $229 in the past, but this is still a great deal to grab while you can.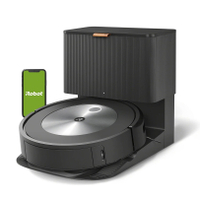 iRobot Roomba j6+: was $799 now $399 @ Amazon
Looking for a Roomba with a self-emptying base? Look no further. The J6+ currently has 50% off at Amazon, reducing it to just $399. That's a generous price — in fact, it's the cheapest it's ever been. It comes with a 60-day capacity base, saving you from emptying the dust bin so often, plus it's smart enough to recognize and avoid obstacles, including pet poop and cords. iRobot even guarantees to replace it should it fail to avoid pet waste.