When one of the best TVs goes on sale, you need to act fast. And this 65-inch Samsung is definitely one of the best.

Right now, you can get the Samsung 65-inch S95B QD-OLED for $1,997 at Amazon right now. You can also get it at Samsung for $2 more if you prefer not to use Amazon. At $1,000 off its list price, this stunning OLED TV is now at a discount you won't want to pass up.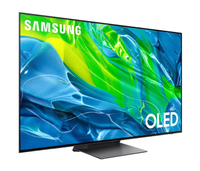 Samsung 65-inch S95B OLED TV: was $2,997 now $1,997 @ Amazon
If you're looking for a next-gen TV experience, Samsung's first-ever QD-OLED is here — now $1,000 cheaper. This TV delivers the best of both QLED and OLED TVs in a single package, and it's great for gamers thanks to its four HDMI 2.1 ports that support 4K at 120Hz. If this deal sells out, you can also get it from Samsung for just $2 more.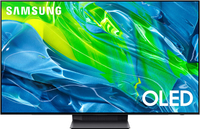 Samsung 55-inch S95B OLED TV: was $2,197 now $1,597 @ Amazon
If you're looking for the same great picture in a smaller, less expensive package, the 55-inch model is also on sale. Same great quality, the same great features, just a little less screen size for $400 less. Like with the 65-inch TV, if this deal sells out, you can also get it from Samsung for just $2 more.
Can't decide between LED and OLED? Well luckily, the Samsung S95B is the best of both worlds. We were seriously impressed with this TV in our Samsung S95B OLED review, so much so that it earned a spot on our lists of the best TVs we've tested and the best OLED TVs.
It's hard to believe this is Samsung's first QD-OLED TV when it looks this good. Colors are rich and vibrant, and there's support for HDR10, HDR10+, HLG. It's not perfect, however — the greatly improved brightness of the Samsung S95B comes at the cost of no true blacks, unlike its LG counterparts. But the overall picture quality is still incredible, though, and this TV can even upscale content to 4K well.
The sound is also great out of the box compared to most TVs, so there's no need to spring extra for one of the best soundbars unless you demand the absolute best listening experience. And gamers will appreciate the S95B's 120Hz refresh rate, low lag time, and four HDMI 2.1 ports. There have been some recent concerns about burn-in from extended usage, but there are ways to combat OLED burn-in that are easy to implement and we've yet to experience any burn-in firsthand with this TV.
All in all, this is an excellent TV that we highly recommend picking up, especially now it's fallen to this price. Grab one now before it's too late.