The best Bose headphones manage to stand out among even the most high-quality audio wearables, so if you want your next pair to come with a serious pedigree, you arguably don't need to look much further.
Bose has had numerous high ranking models in our buying guides over the years, generally taking a slow and steady approach that means new products don't come thick and fast — but are usually worth your attention when they arrive. But what are the best Bose headphones that you can buy right now? Scroll down to find out.
Recent updates
Update: Bose has just unveiled new Ultra models in its line up launching early October.
Best Bose headphone deals right now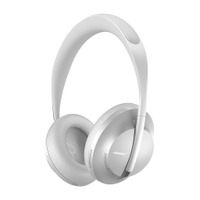 Best overall: Bose 700
The Bose 700 has unrivaled ANC performance boasting 10 levels of ANC that can be adjusted in its Connect app and works flawlessly to silence the majority of external sounds. Sound is crystal clear when listening to music and taking calls. We also love the svelte, contemporary design with comforting ear pads and touch controls.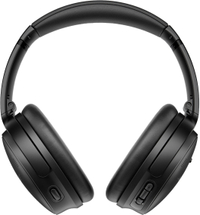 Beast value over-ear: Bose QuietComfort 45
Stylish and comfortable to wear, the Bose QuietComfort 45 headphones offer exceptional noise cancelation, along with excellent sound quality packaged inside a great-looking set of headphones. We've seen this model with up to $80 off, which makes it absolute bargain.
Check out our Bose coupon codes for the latest discounts and offers from Bose.
The best Bose headphones you can buy right now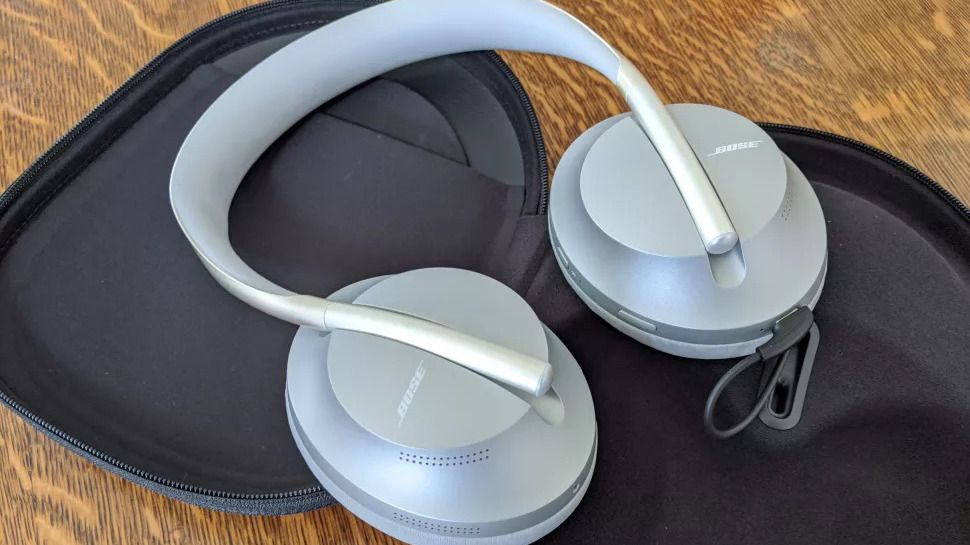 Meet the king of the noise-cancelling headphones. The Bose 700 headphones effectively take the crown from its predecessor, offering adjustable ANC that is equally effective whether you're listening to music or making or receiving phone calls. They even play nice with your digital assistants. Plus, you get a stylish new design and balanced, precise audio performance.
Read our full Bose 700 review.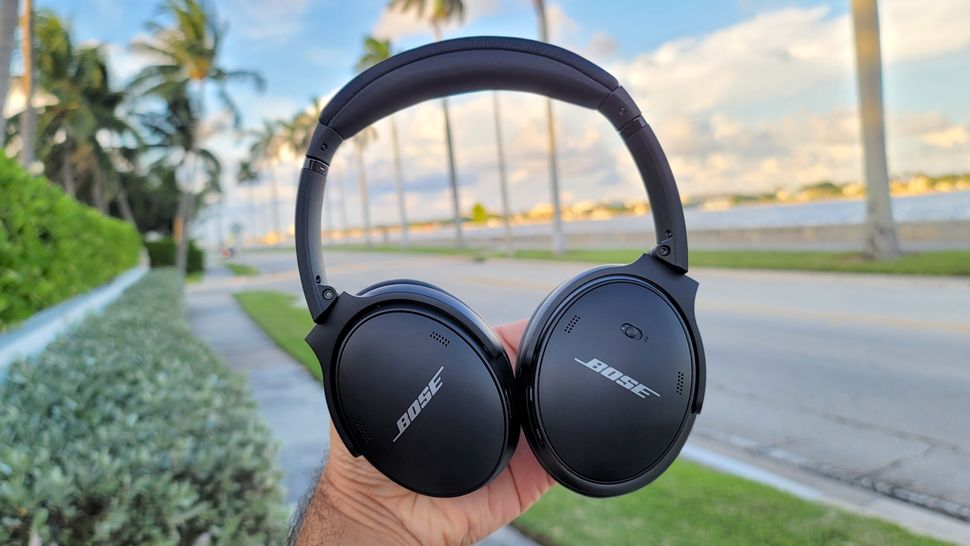 The QuietComfort 45 are a no-brainer for Bose fans who want to swap out their older QC headphones for something more modern, or shoppers who want first-class Bose noise cancellation for a cheaper price than the 700 (above).
ANC is top of the line, eliminating close to 90 percent of ambient noises. These cans also have a remarkable transparency mode that increases awareness without compromising sound. Speaking of which, audio is given a nice boost in frequency range to complement most music genres. An extra 4 hours of ANC playtime is appreciated, granted there's no way to turn off the feature. Design and comfort are also kept intact, with minor tweaks that make for a slightly fresher appearance.
Read our full Bose QuietComfort 45 review.
The QuietComfort Earbuds 2 are a remarkable follow-up that delivers better sound, great call quality, and unrivaled ANC. Proprietary technologies like ActiveSense and CustomTune balance sound and noise neutralization extremely well. Bose's redesign also makes these buds less of an eyesore compared to the original.
Not every performance factor hits its mark. The touch controls are less reliable this time around and app connectivity is very buggy. In addition, these buds lack popular features like aptX, spatial audio, and wireless charging that are becoming increasingly standard and readily available by ANC rivals across all kinds of price points.
I have faith Bose will fix their app experience and touch accuracy, because they've done it before on the previous version via firmware update. If you're fine without having certain features, then the QuietComfort Earbuds 2 will keep the tunes playing and put the rest of the world on mute.
It's even more expensive than the AirPods Pro, but the QuietComfort Earbuds make up for it with the best ANC implementation of any true wireless in-ear buds. It's almost as good as the noise-cancelling on the Bose 700, which considering the form factor difference (and that fact that the QuietComfort Earbuds has half the microphones) is seriously impressive. Call quality is excellent as well, though battery life could be longer — be sure to keep the charging case to hand for longer listening sessions.
Read our full Bose QuietComfort Earbuds review.
Another set of great Bose in-ears, the Bose Sport Earbuds is a more fitness-focused (and much cheaper) alternative to the QuietComfort Earbuds. The design is much more compact and even more comfortable, and while there's no active noise cancellation, the sound quality is very close to the pricier buds as well. This sweatproof set of buds also comes with removable tips, so you can find the perfect fit for your ears and prevent the buds from falling out on the treadmill.
Read our full Bose Sport Earbuds review.
A classic from the Bose collection, the wired QC20i is for mobile listeners who are prefer to stick with a headphone jack and want to silence the world around them. It does a phenomenal job of blocking out environmental sounds by forming a tight seal to isolate noise. Another major selling point is its ability to play audio without battery power, retaining the same detail and volume as in ANC mode. Music won't sound as great as on other Bose headphones, but it's still crisp. The battery module and in-line mic might also be considered obtrusive for modern standards.
Read our full Bose QuietComfort 20I review.
For fitness or leisure, the SoundSport In-Ear is a bargain that music lovers shouldn't pass on. Bose's Stay Hear tips provide a stable, relaxed fit for joggers and speedy commuters. Its weather-resistant design protects from perspiration and water. We're fans of the midrange and treble delivery, but it's worth noting that the poor seal these buds create can affect sound quality. The lack of modern features, such as digital assistant support, also restricts its capabilities.
Read our full Bose SoundSport In-Ear review.
Bose's first truly wireless earbuds offer the premium design and sound one would expect from the audio giant. Powerful bass combined with detailed mids creates an energetic soundscape to fuel intense workouts. Portable power is always a huge bonus, and the bundled charging case offers just enough to get through a week's worth of gym sessions: 10 hours. Quick charging is also available to give the buds 45 minutes of listening time on a 15-minute charge. However, its bulky design is not suited for leisurely listening, making the buds painful to wear after an hour of use. Unreliable connectivity means you'll experience some dropout on the left earbud from time to time as well.
How to choose the best Bose headphones for you
Battery life: Noise-cancelling headphones have a reputation for sucking up lots of power, so you'll want a pair that holds a charge long enough to get you through a long business flight or weekly commutes. Thanks to the arrival of Sennheiser's Momentum 4 over-ear headphones battery life standards have increased up to 60 hours, although more typical figures are anywhere between 15 to 30 hours. Noise-cancelling wireless earbuds are usually rated for 4.5 to 8 hours.
Sound quality: ANC technology can compress sound and reduce dynamics, which may affect audio performance when turned on. In some cases, you'll notice a background hiss when listening to music. However, there are noise-cancelling headphones out there that limit these disruptions to deliver full, crisp sound.
Design: The look, build and feel of a pair of headphones is massively important when selecting the best noise-cancelling headphones, so consider how it looks and feels and whether the style is right for you. The type of headphone is also important when it comes to the most effective noise cancelling models. Over-ear headphones tend to give the best noise cancellation, though some of the more recent wireless on-ear and in-ear models are proving to be just as effective.
Pricing considerations: Obviously, price is a big consideration when looking for the best noise-cancelling headphones. Although there are always exceptions, big-name brands will typically command a bit extra, but generally speaking, the less you spend on a pair of headphones the greater the chance that sound and features will be compromised. Going for a budget option isn't always the best choice, as any money you save on your purchase won't do you much good if you're constantly needing to recharge your audio gear, or the sound quality is poor.
As the saying goes: timing is everything; and right now there are plenty of holiday season sales with many of our favorite models discounted at online retailers, meaning you can bag a bargain for even less. Bookmark our best headphone deals pages to keep on top of the latest bargains.
How we test noise-cancelling headphones
Noise-cancelling headphones are judged on several factors: audio performance, battery life, Bluetooth range, call quality, comfort and fit, and the effectiveness of the noise cancellation. We also weigh special features, such as included apps, and how easy they are to use.
During the testing phase, our reviewers wear each pair of headphones for 2 hours at a time throughout the course of a week, to test comfort over time.
ANC, meanwhile, is tested in both indoor and outdoor environments where ambient sounds are produced at high levels. This includes airplanes, city parks, convenience shops, offices, and public transportation. ANC headphones programmed with transparency modes are also tested thoroughly to determine how well the listener can hear their surroundings.
For sound quality, we listen to many different sample tracks and span as many music genres as possible, including hip-hop, rock, jazz, classical and R&B, while evaluating volume, clarity and fullness. Find out what we listen for during our testing process and how to get the best headphone sound for you.
And now that more streaming music services are offering high-resolution audio, be sure to read our audio codec FAQ for all you need to know about FLAC files, MP3s and everything in between.
Once we complete our testing, we rate headphones based on our five-point system (1 = worst, 5 = best). If a product hits nearly every mark, it's awarded an Editor's Choice badge.
More from Tom's Guide