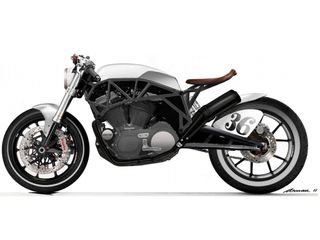 A Compliation of Dreams
Building on the idea that motorcycles are often a labor of love, and that no one understands that love like bikers themselves, Steve Pritchard, the head of a small British business called Mo2or, brilliantly decided to involve everyday riders with the development of his new bike models. The principle is simple: "Motorcycles designed by drivers". Basically how it works is that anyone can offer an idea with regards to either technical or design elements. This way, the theory goes, Pritchard will then be able to achieve an ideal motorcycle, which will then be produced in small quantities. The first model from Mo2or, the fruit of 6 weeks of discussions and votes, has been officially named the MO2OR No. 1. It is currently in pre-development stages.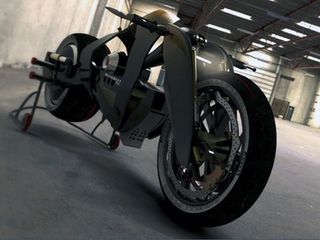 The 1933 Peugeot 515 Revisited
A young Italian designer,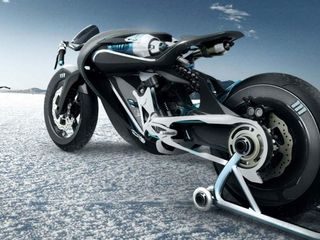 A Collection That Will Take Your Breath Away
3)
Created by a group of design students - Charles-Edouard Berche, Ugo Spagnolo, Adrien Fuines, Frederic Dobbelstein, and Jean-Philippe Paries - the Saline Bird may possibly be the future of racing bikes. The hope is that these new motorbikes will bring French company, Les Triplettes de Bonneville, success in achieving new speed records at the famous Bonneville Salt Flats in Utah. Propelled by compressed air which is stored in three reservoirs for a total of 27 litres, a carbon fiber structure, and a seat made out of leather (for that stylish element), the Saline Bird seems well prepared to accomplish this feat.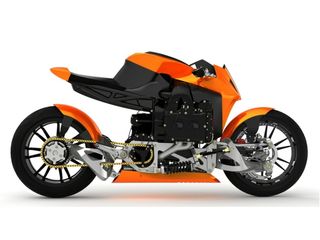 Two Wheels and a Subaru Diesel Motor
Ian McElroy has done it again! After having created the very successful Kickboxer two years ago – a motorcycle propelled by a Subaru WRX motor – he has now designed a profoundly different model based on the turbo diesel version of the same 4 cylinder flat motor, The Kickboxer Diesel Concept comes in two colors: orange (as seen in the photo), and blue.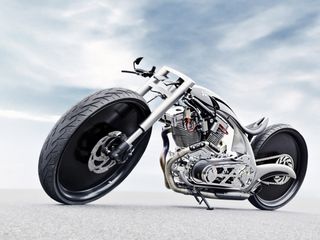 Slovenian Design
Slovenian specialist of "sporty" mufflers, Akrapovic, and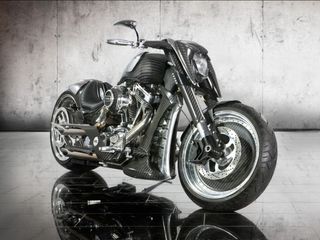 The Featherweight Version
This limited edition is the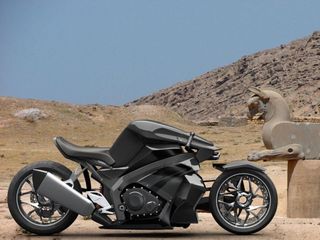 No Dashboard?
Created by Iranian designer Mohammad Rezo Shojaid, Ostoure (which means "legend" in Persian) is a very aggressive looking concept. It has two arms of oscillating transmission, and a Bluetooth support system that displays all of the bike's necessary information (speed, driving mode, etc.) on the internal face of the driver's visor, thus making it unnecessary to have an instrument panel.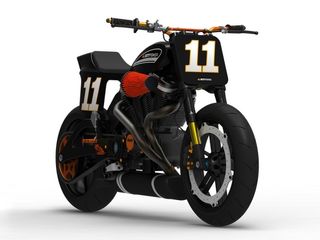 A Sporty Hog?
This bike started out as a request from one of Spanish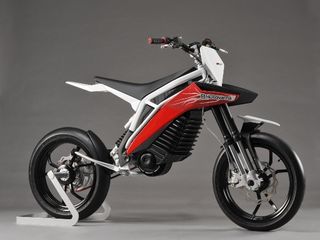 Urban and Electric
From the Swedish manufacturer Husqvarna (BMW group), comes a new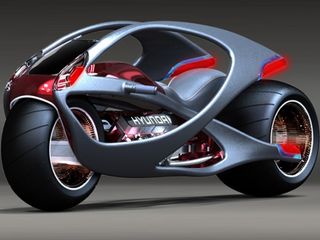 Strong and Supple
Designer Min Seong Kim has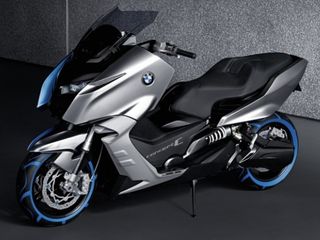 The Maxi-Scooter From BMW
Although this bike is still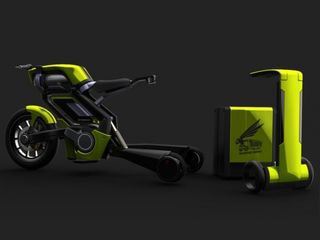 Practical and Eco-Friendly
The Transport Hornet, created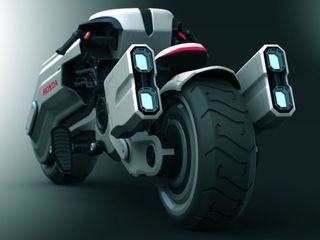 Worthy of Star Wars
The fork is oversized in a "chopper" kind of way, it's fairly eco-friendly, and the super-futuristic design seems to be strongly inspired by Star Wars. The Chopper Honda Concept from designer Peter Norris is propelled by two electric motors situated on the front and back wheels. Could this be the motorcycle of (the day after) tomorrow?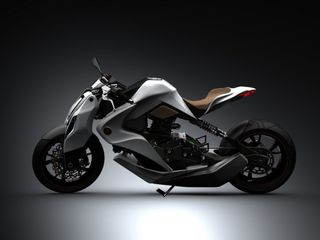 A Plastic Motorcycle
Although this bike borrows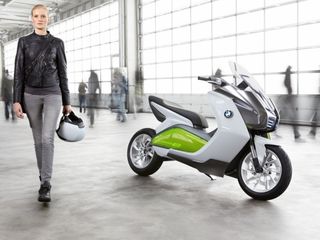 An Eco-Friendly Scooter
This scooter, born in the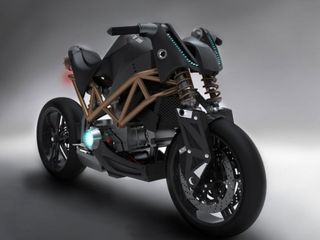 The Ducati Spirit
Other than its stunning look, we don't know much about the Ducati Sprite concept bike from designers Lorenzo Andre and Simone Campestre yet. All we know is that, on paper, it possesses a suspension system suitable for long journeys, trips around town, or the race course.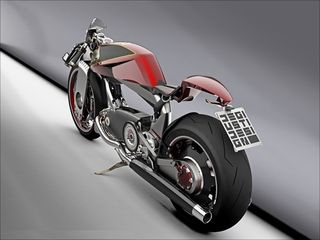 The Guzzi Falcon Of The Future
Inspired by the Guzzi Falcon,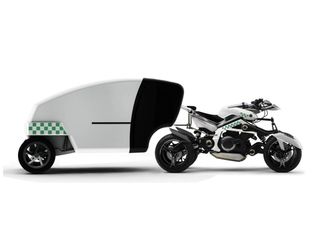 An Ambulance for Downtown
It's amazing no one's thought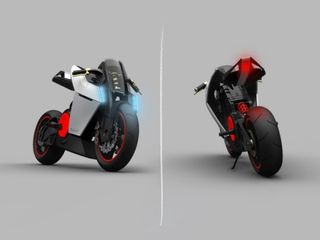 Electric and Adjustable
Created by Israeli designer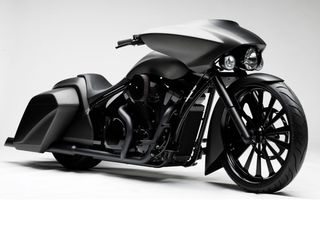 Batman's Motorcycle?
Erik Dunshee, travelling designer for Honda, is the one responsible for this "batman-esque" version of the Honda 1300 Stateline. The "1300 Slammer" is basically an enlarged and elongated version of the original model. Made for longer voyages, it comes equipped with two large baggage compartments and an oversized hi-fi system (1 subwoofer, 3 speakers, and a 500 W amplifier).