7 Reasons to Buy the iPhone XR (and 3 Reasons to Skip)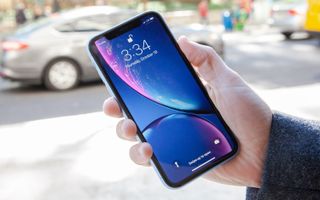 Should you get an iPhone XR?
The iPhone XR is the most affordable new phone in Apple's lineup, but is this big-screen phone for you? Chances are, yes. This device delivers nearly all of the best features of the more premium iPhone XS and XS Max with very few trade-offs to get to its relatively affordable $749 price. Still, the iPhone XR isn't perfect, and there are a few minor weaknesses that may give you pause about opting for Apple's least expensive new iPhone.
Here are seven reasons to buy the iPhone XR, and the three reasons to skip it.Credit: Tom's Guide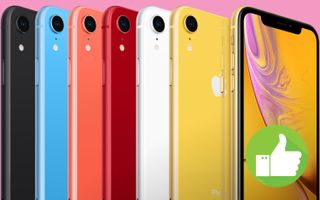 Colorful design that pops
It's not the iPhone XS and XS Max are drab, but if you want a phone with a little more pop, the iPhone XR will impress. Apple used a seven-layer coloring process to give the glass back of this handset a rich look, and you can take your pick from six hues — blue, yellow, coral, red, black and white. We also like the color-matched aluminum edges. If you're not sure which color to choose, we actually asked a color expert for advice.
Credit: Apple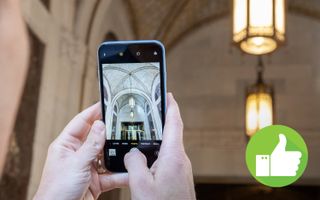 Excellent camera
This is the biggest reason to upgrade from an older iPhone to the iPhone XR. Apple's 12-MP rear camera offers the same Smart HDR found in more expensive iPhones. Smart HDR which helps brings out the highlights better in your photos, and you'll also get better low-light performance. Plus, the iPhone XR can capture good-looking portraits even though it has only a single rear camera, and you can tweak the bokeh (blur) effect after you shoot. Just keep in mind that the portrait mode works only with people, at least for now.
Credit: Tom's Guide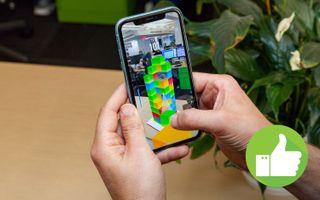 Fastest processor in a phone
As the first 7-nanometer processor in a phone, the A12 Bionic chip inside the iPhone XR runs circles around Android phones. For instance, it took this handset just 40 seconds to transcode a 4k video to 1080p in the Adobe Clip app, compared with 2.5 minutes or more for the competition. The iPhone XR also outperforms other flagships on Geekbench, which measures overall performance, and opening resource-intensive apps. There's no lag here.
Credit: Tom's Guide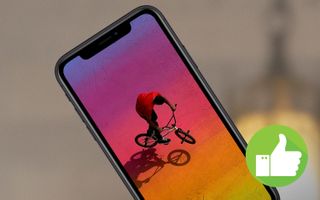 Big and bright display
Those upgrading from an iPhone 7 Plus or iPhone 6s Plus will feel right at home with the iPhone XS, because you're getting a big 6.1-inch screen in the same size design as those 5.5-inch phones. That's because Apple banished the Home button while stretching the LCD to the curved edges. This panel gets plenty bright, too, at 589 nits, which means you'll have no problem seeing the display outdoors.
Credit: Apple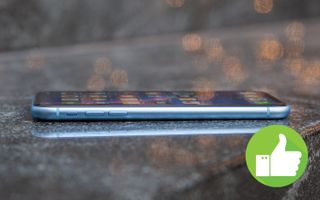 Very long battery life
The one area where the iPhone XR really outshines the iPhone XS and XS Max is endurance. On the Tom's Guide Battery Test, the XR lasted an excellent 11 hours and 26 minutes. That's nearly an hour longer than the the iPhone XS Max and about 1.5 hours longer than the iPhone XS. The XR lasts just as long as the Galaxy Note 9 and its massive 4,000 mAh battery.
Credit: Tom's Guide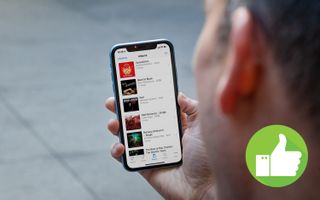 Great audio
Apple did a superb job tuning the stereo speakers on the iPhone XR. The sound is considerably louder than even last year's iPhone X, making it a cinch for me to hear Siri's turn-by-turn directions in the car even with the radio on. Plus, you'll enjoy more balanced audio when you're streaming music from Spotify, Pandora or Apple Music, with less harshness as you reach maximum volume.
Credit: Tom's Guide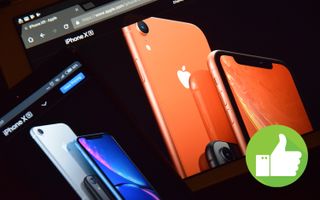 More affordable price
At $749, the iPhone XR costs $250 less than the $999 iPhone XS and $350 less than the $1,099 iPhone XS Max. You get a lot of phone for your money. Plus, with the money you save you could upgrade to 128GB of storage for $50 more. The 256GB version of the iPhone XR costs $849, which is still $150 less than the iPhone XS.
To put that price in a larger context, the 6.3-inch Pixel 3 XL starts at $899, while the 6.4-inch Galaxy Note 9 costs $999. The Galaxy S9+, which has a 6.2-inch screen, is about $40 more than the iPhone XR at $789. Be sure to check out the best iPhone XR deals to get the lowest price.
Credit: Shutterstock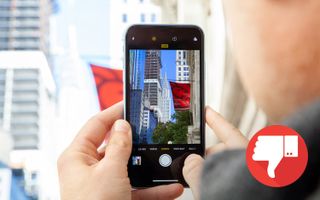 No telephoto lens or 2x optical zoom
Don't get me wrong. The digital lens on the iPhone XR is good based on my testing. However, I miss the ease of zooming in on a subject with a single tap, like I can on dual-camera iPhones, and an optical zoom simply delivers more detail based on my side-by-side comparison. Not having a telephoto lens also means the portraits you take will look more zoomed out when compared with ones shot by the iPhone XS and XS Max.
Credit: Tom's Guide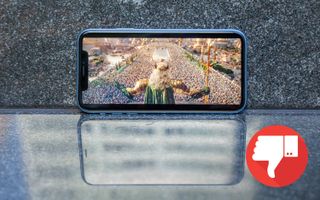 LCD is not OLED
While the Liquid Retina Display on the iPhone XR is bright and colorful, you won't enjoy the same ultrawide viewing angles and perfect blacks that OLED screens offer. You don't really notice the difference between LCD and OLED head-on, but you will when see the iPhone XR slightly off-axis. This is a minor nitpick, but the bezels around the iPhone XR are also slightly bigger than they are on the OLED iPhone XS and XS Max.
Credit: Tom's Guide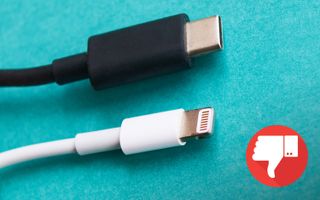 Fast-charging costs extra
This drawback is not unique to the iPhone XR. Across its lineup Apple lets you fast-charge its iPhones, but only if you shell out for extra gear. You can get up to 50 percent in 30 minutes only if you purchase a 29-watt USB-C power adapter and a USB-C-to-Lightning cable (about $50 total). That's not cool, when you consider that every Android flagship phone offers fast USB-C charging out of the box.
Credit: Shutterstock