17 Tech Pranks to Play This April Fools' Day
April Fools' Fun
April Fools' Day is the one day of the year when pranks are expected, and perhaps even well received. And because there are few things more frustrating than malfunctioning technology, celebrate April 1 (or the following days) this year with a few playful hacks on your friends' and co-workers' favorite gadgets.
Be sure to choose your targets wisely, however — while your close friends may appreciate your humor, some co-workers may not, and there could be serious consequences for taking pranks too far. Also, if you don't want to be a victim, keep your computer screen locked and your phone close by.
Credit: Kira Yan/Alamy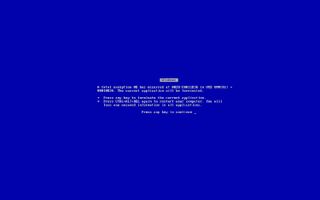 Set a fake Blue Screen of Death
For a Windows user, there is no sense of panic like the one that comes with the Blue Screen of Death. Instill (temporary) dread by switching your victim's screensaver to the BSOD, which will disappear as soon as they type or move their mouse. You can also set a BSOD image as the background — hide the taskbar under Settings and right-click on the desktop, select View and uncheck Show Desktop Icons to make it more convincing.Credit: Microsoft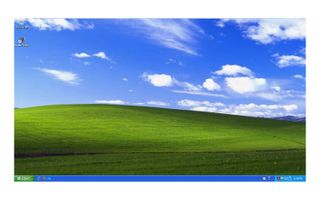 Set a fake frozen screen
Take a screenshot of another computer, including the taskbar and desktop shortcuts, and set the image as the background of your target's machine. They'll click around, only to have nothing happen — and perhaps even question whether they are using the right computer. Take a screenshot on Windows with the Print Screen key (PrtScrn or PrtSc). To capture the entire screen on a Mac, press Command + Shift + 3. Don't forget to hide the existing taskbar and shortcuts.
Credit: Microsoft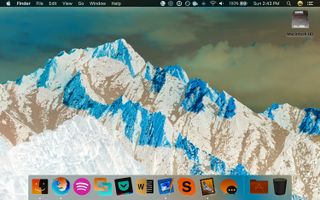 Invert screen display colors
This one is both easy to do and easy to fix. Inverting colors makes backgrounds black, text white and icons a wide range of high-contrast shades. On Windows, use the shortcut Shift + Alt + Print Screen to switch High Contrast mode on and off. To enable this feature on a Mac, go to System Preferences > Accessibility > Display > Invert colors.Credit: Apple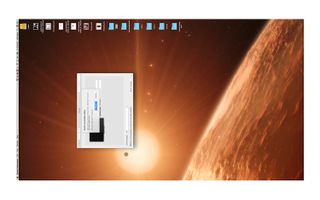 Change the display orientation
A quick keyboard shortcut will flip your friends' computer screens upside down or rotate them 90 degrees in either direction. Your victims will have to crane their necks until they figure out how to rotate the screens back. On Windows, press Alt + Ctrl + the arrow keys to change the orientation. For Mac users, open System Preferences > Displays > Display. If the feature is supported, a Rotate menu will pop up. Not all Apple computers have this option.Credit: Apple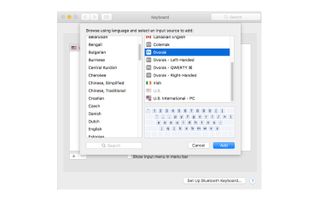 Update keyboard layouts to Dvorak or foreign languages
Your friends and co-workers will be endlessly frustrated when they type specific words and random letters appear on their screens instead. Switch the standard QWERTY keyboard layout to the alternative Dvorak layout, or to layouts made for French, Russian or any other available language. On Windows, add a language under the Clock, Language, and Region section of the Control Panel. For Mac users, go to System Preferences > Keyboard > Input Sources.
Credit: Apple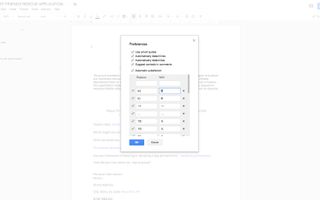 Change Word and Google Doc autocorrect settings to rude words or phrases
Watch your co-workers' frustration build as innocuous words autocorrect to inappropriate or nonsensical words and phrases. Navigate to Tools > Autocorrect, and use the Replace With feature to have common words like "and" change to silly or rude alternatives. If your target is a Google Docs user, find the Replace With option under Tools > Preferences.
Credit: Google
Switch right-click and left-click mouse settings
This is an accessibility option to customize mouse settings for both lefties and righties. Switch it, and your friends will go crazy trying to navigate around their screens with what appears to be a right-click-only mouse. On Windows, open the Control Panel, and go to Hardware and Sound > Devices and Printers > Mouse. Under the Button tab, switch the primary and secondary button configurations. Apple Mouse users hit the Ctrl key to enable right click, so this prank won't apply to them.
Credit: Saul Loeb/Getty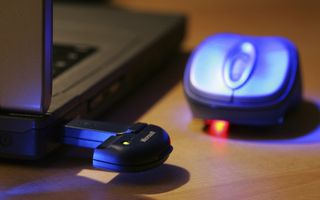 Swap out wireless mouse and keyboard dongles
Move wireless accessory dongles to other USB ports around your office. Your co-workers will be really confused when their mouse clicks on its own, or when words that they didn't type appear on-screen. Plus, unless receivers are labeled, it will take some time to sort out which dongle goes where.
Credit: Jochen Tack/imageBROKER, REX/Shutterstock
Update Gmail sender names
Change your co-workers' or friends' Gmail sender names to something silly, confusing or inappropriate — if it's unlikely they'll send any sensitive messages before discovering the prank. To do this, open Settings in the upper-right corner of Gmail; then go to Accounts and Import > Edit Info next to the default "Send mail as" address.
Credit: Google
Install the April First Prank Toolkit on Chrome
This plugin blurs browser windows, censors entire pages, turns content upside down, randomly reloads tabs, and redirects Google to Bing, and Facebook to Google+. You can set this to run only on April 1 or, if you're into pranking all year long, on the remaining 364 days of the year. Chrome plugin icons are difficult to spot next to the address bar, so your victim will likely be stuck trying to figure this one out.
Credit: April First Prank Toolkit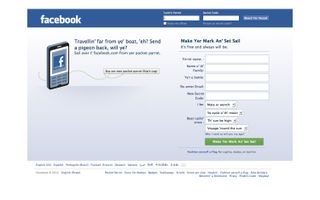 Change Facebook's default language to Pirate or Upside Down
Have your friends talking like pirates — or at least using Ye Olde Facebook that way. Assuming your target is already logged in, open Settings > Language Settings, and edit the first option. Try Pirate, Upside Down or even a foreign language that uses a different alphabet. This setting change isn't available on the Facebook app, but you can access it via a browser on mobile.
Credit: Facebook
Set Slackbot to auto-reply to common phrases
If Slack is a primary communication tool in your workplace, customize your team settings so Slackbot replies to trigger words or phrases with a silly or rude response of your choosing. You'll need admin privileges or help from a user who does to edit Slackbot, but set this up and troll your co-workers all day long.
Credit: Slack
Change phone alert sounds
Your friend or co-worker is likely to feel both alarmed and embarrassed when his or her phone makes an unexpected or rude noise. Ringtone and alert options available for download range from R2-D2's bleeps and Chewbacca's roar to fart noises and orgasm sounds. Make these changes under Settings > Sound on Android or Settings > Sounds & Haptics on iPhone.
Credit: Alamy
Add weird words and phrases to iPhone autocomplete settings
Change or add random, silly or rude words and phrases to the iPhone text-replacement feature. If your victim is typing fast enough, he or she is likely to send weird or inappropriate messages without realizing it. Find this under General Settings > Keyboard > Text Replacement. Another option is to turn off autocorrect.
Credit: Apple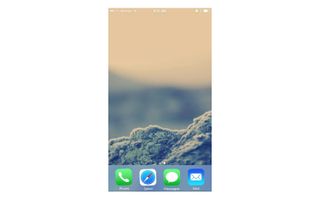 "Freeze" the home screen
Take a screenshot of the home screen of your friend's phone, move all of their icons to the second page and set the screenshot as the home-screen image. Your victim will think their phone is frozen when they try to open apps and nothing happens — even after they lock, unlock or restart their device.
Credit: Apple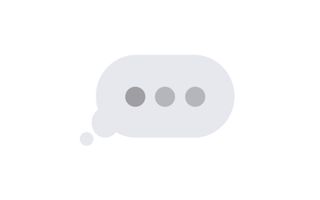 Text a "still typing" animated GIF to iPhone users
How to drive a fellow iPhone user nuts: Make them believe you're texting them the longest message ever, and then never finish it. Save the "Text in Progress" GIF to your iPhone photo library or to your desktop if you use iMessage on your computer. Then, insert or paste the GIF into your message box, send and wait for a frustrated response.
Credit: Apple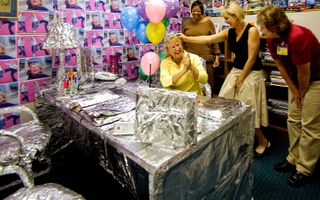 Cover your co-worker's desk in aluminum foil
This prank isn't tech-related, but it is well worth the effort. If you are covering a whole office rather than just a desk, it may require several hours to complete. Come prepared with multiple rolls of heavy-duty foil — account for extra square footage — and wrap your target's desk, chair, computer monitor, books and filing cabinets at the very least. To level up your prank game, wrap every single item on your co-worker's desk, from their coffee mug and mouse to individual pens and paper clips, and cover office windows, walls and doors. This prank works equally well with plastic wrap.
Credit: Marmaduke St. John/Alamy