VR, Horror and Wolfenstein: Bethesda E3 2017 Recap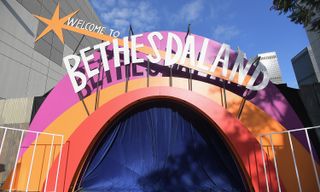 Welcome to Bethesdaland!
Bethesda kicked off E3 2017 with a bang, transforming their venue into a mini-amusement park, complete with a ferris wheel. But the real show started with the company's press conference, where they showed off a healthy mix of revamped fan favorites, new IPs and a few surprises. So without further ado, ere are our favorite moments from Bethesdaland!
Credit: Charley Gallay/Getty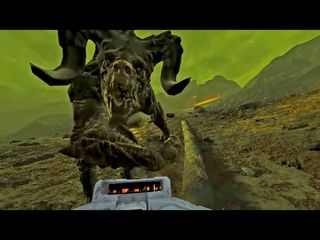 Fallout 4 Gets the VR Treatment
After last year's teaser, Bethesda announced that Fallout 4 VR is officially a thing. We went for a quick tour of the irradiated wastes of Boston and the surrounding areas. Bethesda kept the excellent modding and honestly we can't wait to get back into some power armor and start some trouble.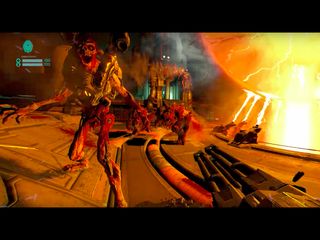 Welcome to Doom...VR
This might be one of the most pleasurable trips to Hell a person can take. Doom will also be getting the virtual reality treatment with the new Doom FVR. It's going to give the saying "up close and personal" to a whole other level.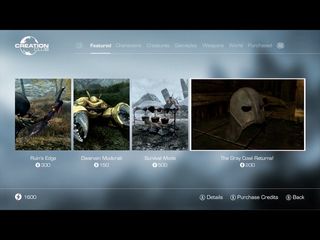 Join the Club!
In an effort to recognize their rabid modding community and to help it grow, Bethesda announced Creation Club. It's essentially a collection of new content for Skyrim and Fallout. The new items, abilities, and gameplay will be a mix of stuff made by Bethesda and some of its most passionate modders. All the items will be available for purchase across console and PC.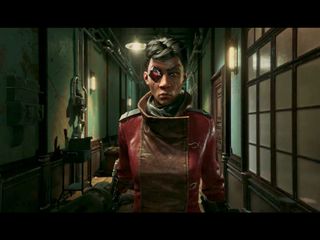 Dishonored Goes Big
We're not sure if this is DLC or a whole other title, but whatever it is, we want it yesterday. Set to launch September 15, players will find themselves in the stealthy boots of Billie Lurk as she teams up with her mentor Duad on an seemingly impossible - killing the supernatural Outsider.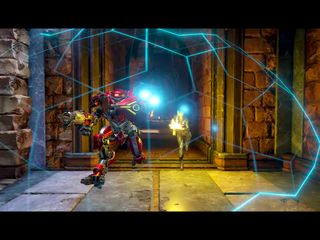 Quake Returns
Ready for some fast-paced competition where you can mow down friends and foe alike with reckless abandon? Well Quake Champions should be right up your ally, combining the depth of the original Quake with the crazy multiplayer from Quake III Arena. Throw in a cast of diverse warriors with their own unique attributes and you're in for a killer good time.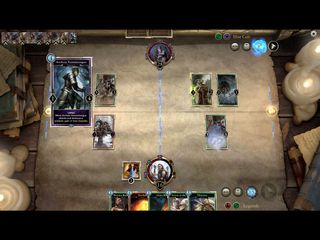 Care for a Game of Cards?
If you're looking to scratch that card game itch, you might want to check out The Elder Scrolls: Legends. A strategy card game, players will face off to assert their card-playing dominance, but utilizing their decks to the best of their ability. Boasting various game types and skill levels, Legends has something for everyone.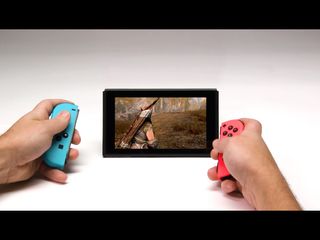 Skyrim Comes to Switch
Bethesda is on a mission to make Skyrim as ubiquitous as Tetris. After sapping hours of players lives on PC, Xbox and PlayStation, the popular role-playing game is coming to the Nintendo Switch. But unlike the other mediums, you can use the Joy-Con controllers as a sword and shield or to fire a bow and arrow.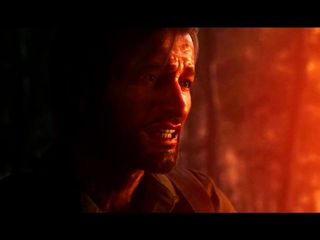 The Evil Within is Back
After mixed reviews, we weren't sure if The Evil Within would get a sequel. So we were surprised at the slick, new trailer that debuted at the presser. From the looks of things, Bethesda has taken the criticism to heart and The Evil Within 2 will provide those jump scares and psychological scarring horror fans crave.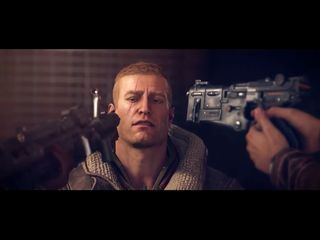 Join the Fight for Freedom
In the highly anticipated sequel to Wolfenstein: The New Order, Wolfenstein II: The Colossus has BJ Blazkowicz or "Terror Billy" taking the fight to the Nazis on American soil. This time around, the freedom fighter will be rounding up a ragtag team of fighters to end the Nazi hold of the USA once and for all.